With the storms in the Sierras, I decided to head up to the Snow Mountain Wilderness for a quick overnight trip. After picking up my fire permit in Willows, and with a warning that the springs were quickly drying up in the wilderness, I headed up the Summit Springs TH on M-10, a winding dirt road up through the chaparral into the high country. I hit the trail around 10:00 and soon saw this: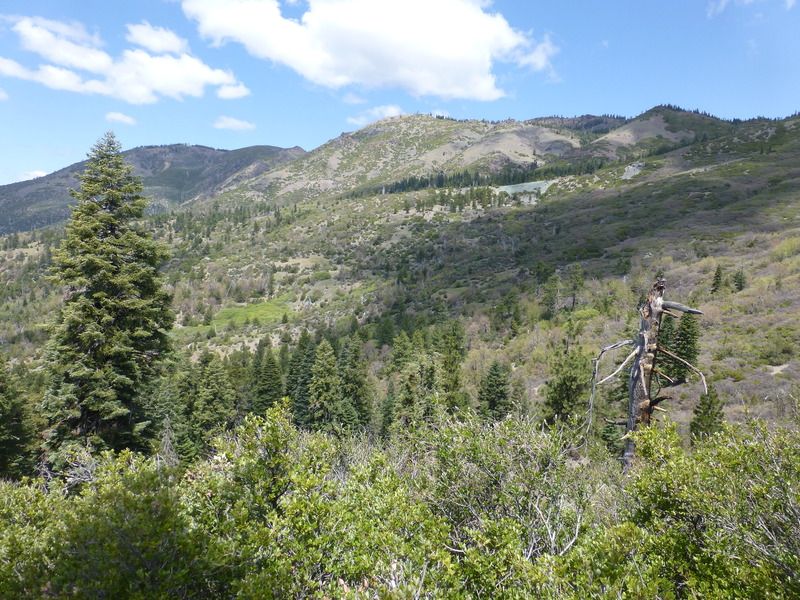 One of the waterholes shown on the map was at Cedar Camp. The small pond had shrunk down to an even smaller weedy pool. Fortunately, I carry plenty of water: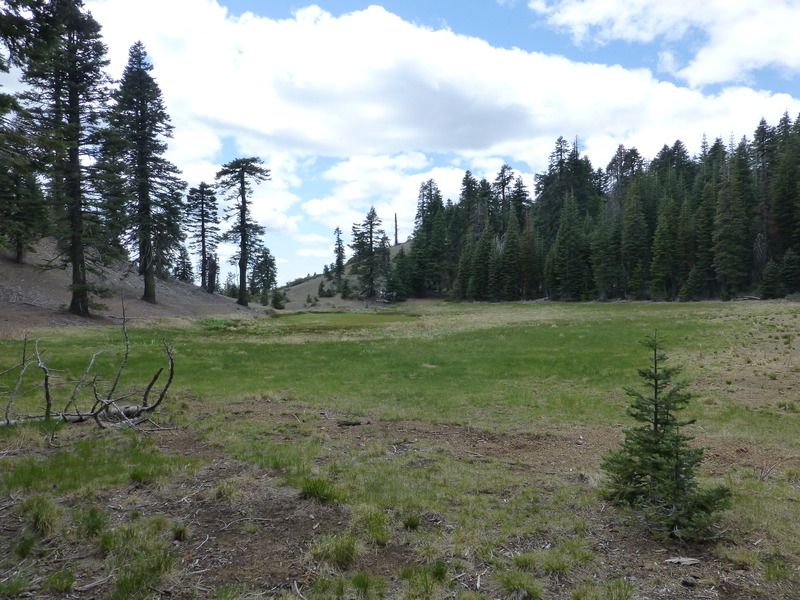 After a while, I left the high altitude Red Fir forest and entered a burn where I could begin to see the two Snow Mountain summits: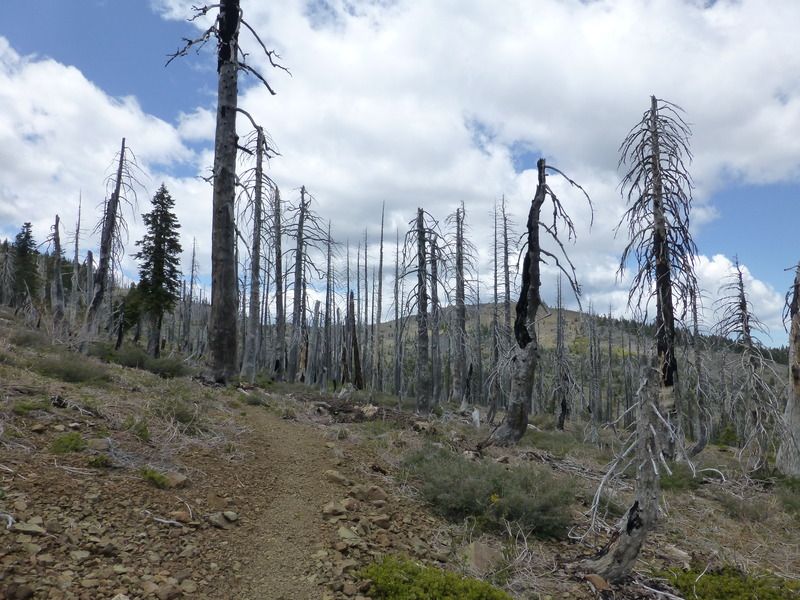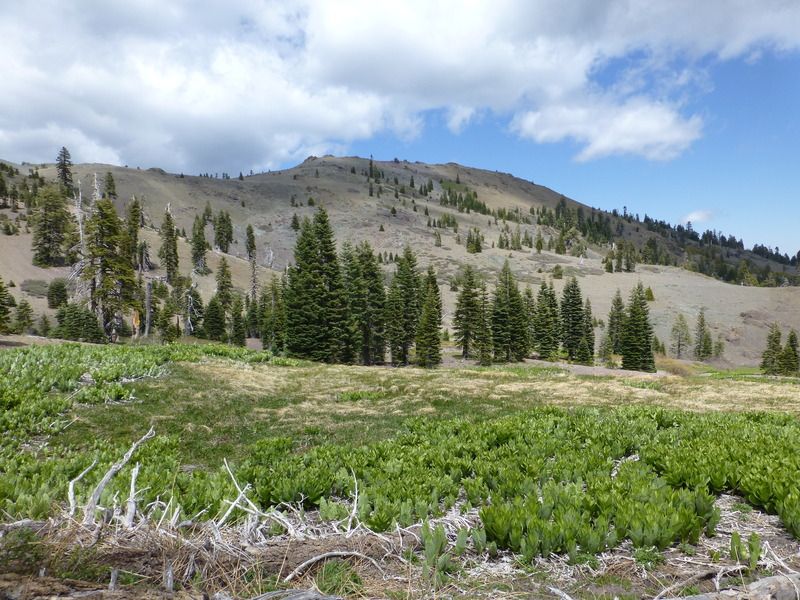 Here is the east summit: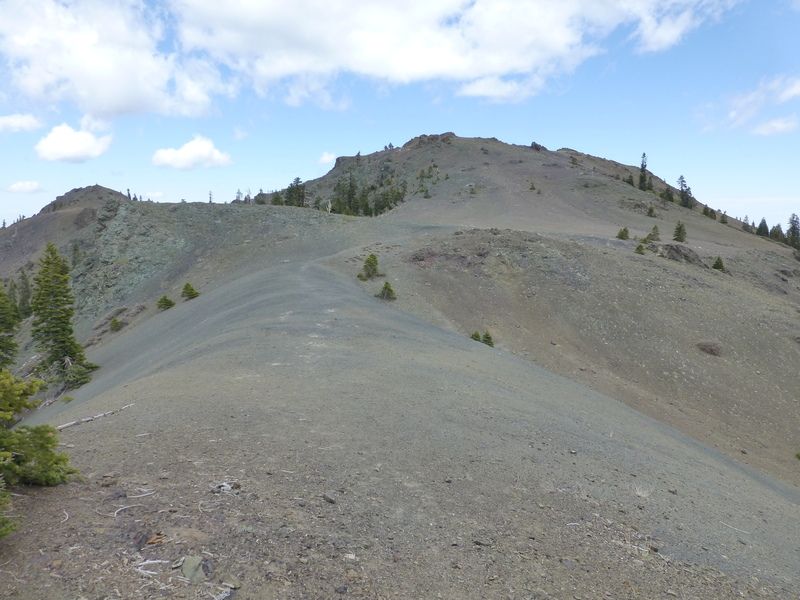 Some strange flowers I found near the summit. Does anyone know what they are?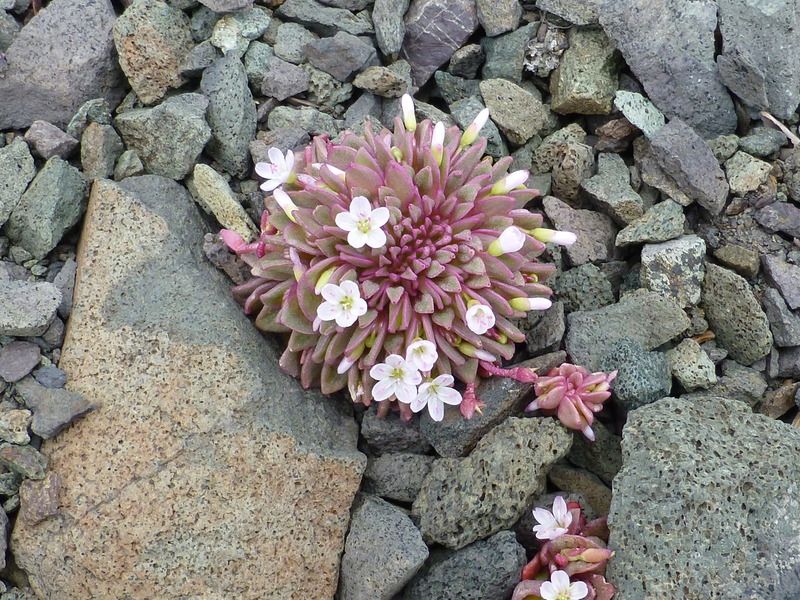 A view out over the Central Valley: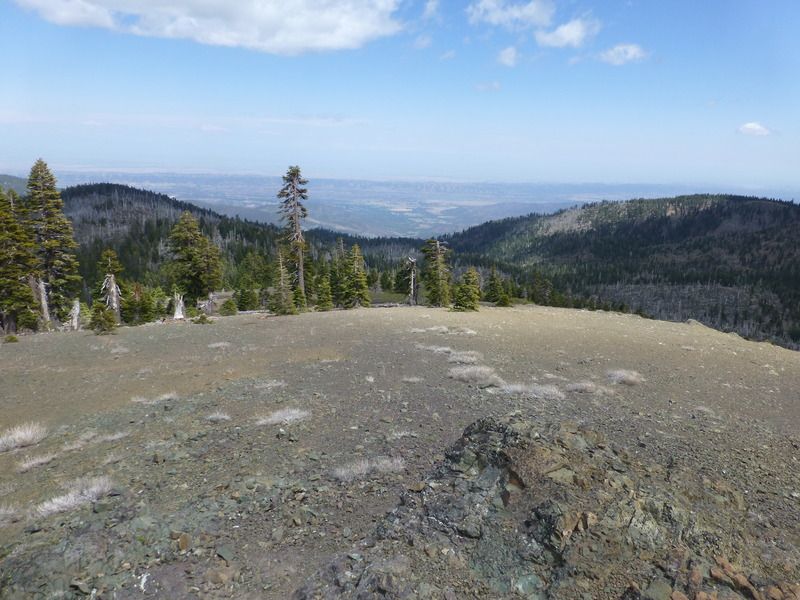 Here is the west summit: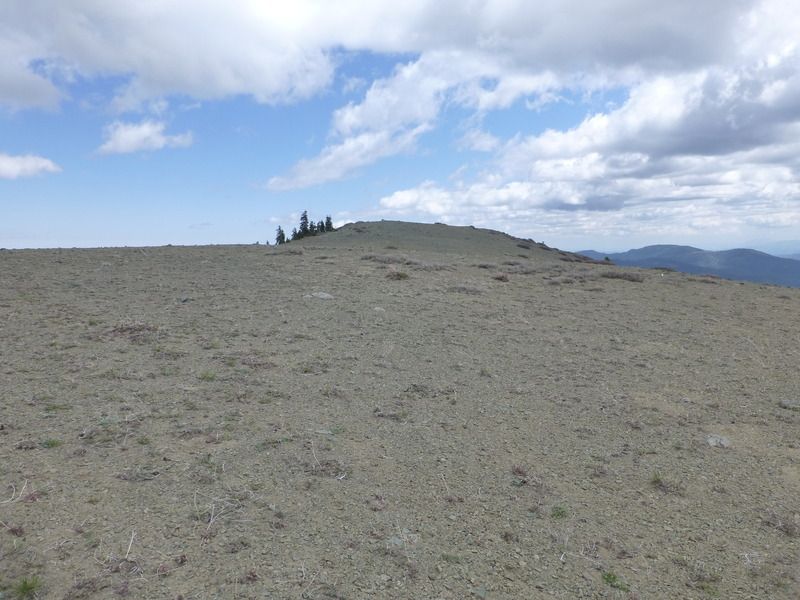 After completing the summits, I continued on to the meadows at Milk Ranch, where I spent the night. Total hike for the day was about 6.7 miles.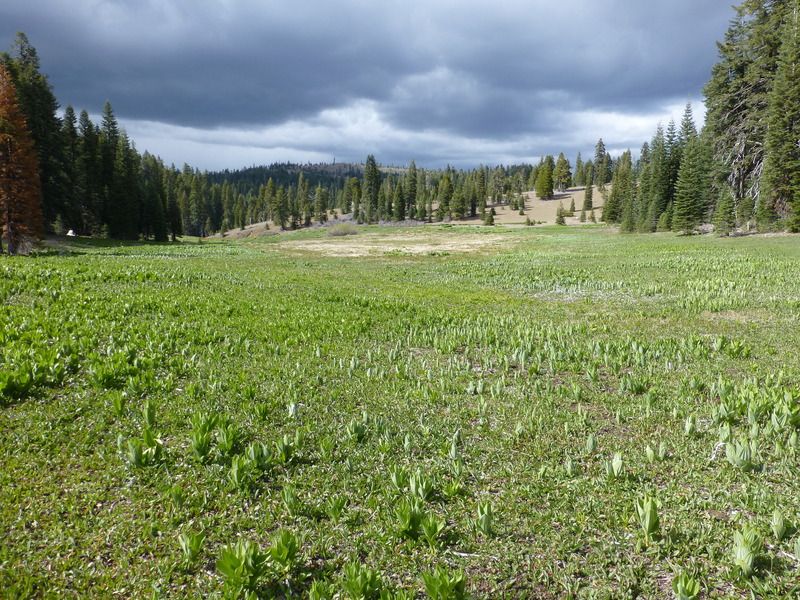 There was a spring here in the meadow that became a small creek. As I walked down the meadow, the creek disappeared into the alluvium. The aquifer was sucking up the surface flow. As the summer goes on, I'm sure the flow will completely disappear.
Next morning I hiked back to the TH on a trail through some exceptionally spiny ceanothus. I hope the trail crew gets out there soon, as the ceanothus will soon engulf the trail. 4.7 miles back to the car. A great small trip. I probably won't go back, but it was certainly a different sort of wilderness. Subtle beauty.