On Friday 7/17 after finishing up this project I was working on I headed for mammoth, got a walk in permit for Saturday in lone pine to start on the king creek trail out of Red's Meadows. Then I picked up some Mammoth 395 IPA, went to lower deadman campground (free camping) and enjoyed a rocky patel and beer that evening.
Saturday 7/18 I started my hike and headed for Fern Lake, I saw nobody on the trail and one tent set up at the lake. Then I proceeded to head in the direction to go to Anona Lake. The map did not show any trails to my next destinations, but I found some old trails that were easy to follow. At Anona lake I took a swim. Next was onto Gertrude lakes, and then to Ashley Lake where I set up camp. I intended to day hike to Iron lake, and I did hike some of the way up but it was too far and too much for that day. Ashley lake was great, and nobody around! Weather was great Saturday.
fern lake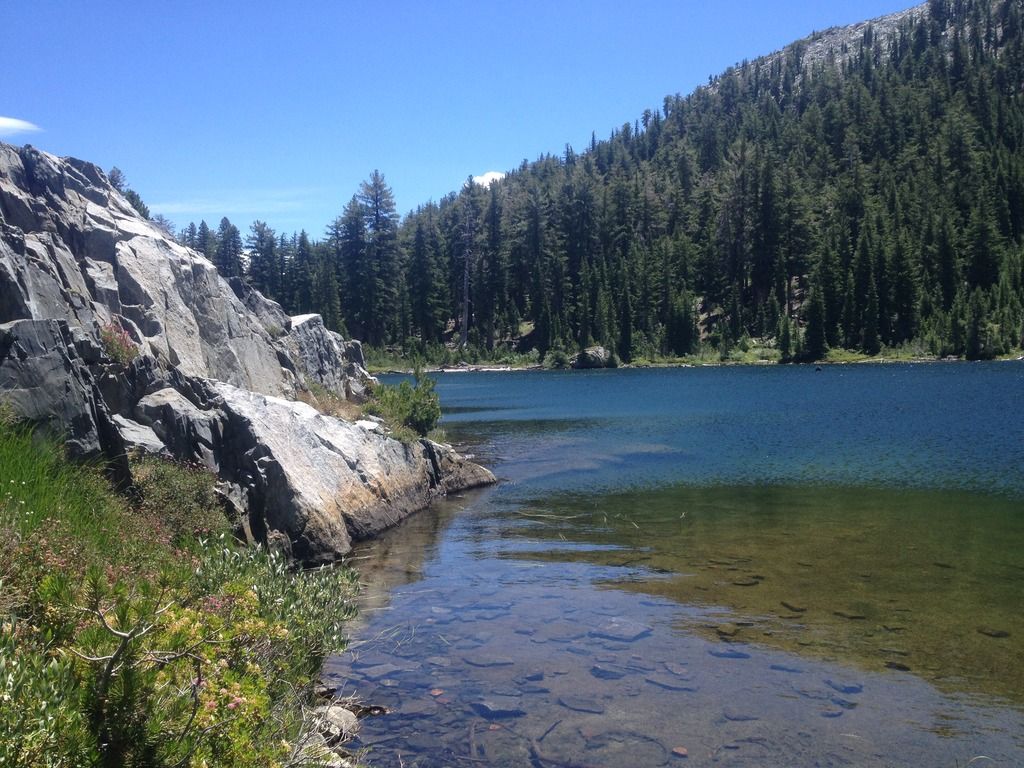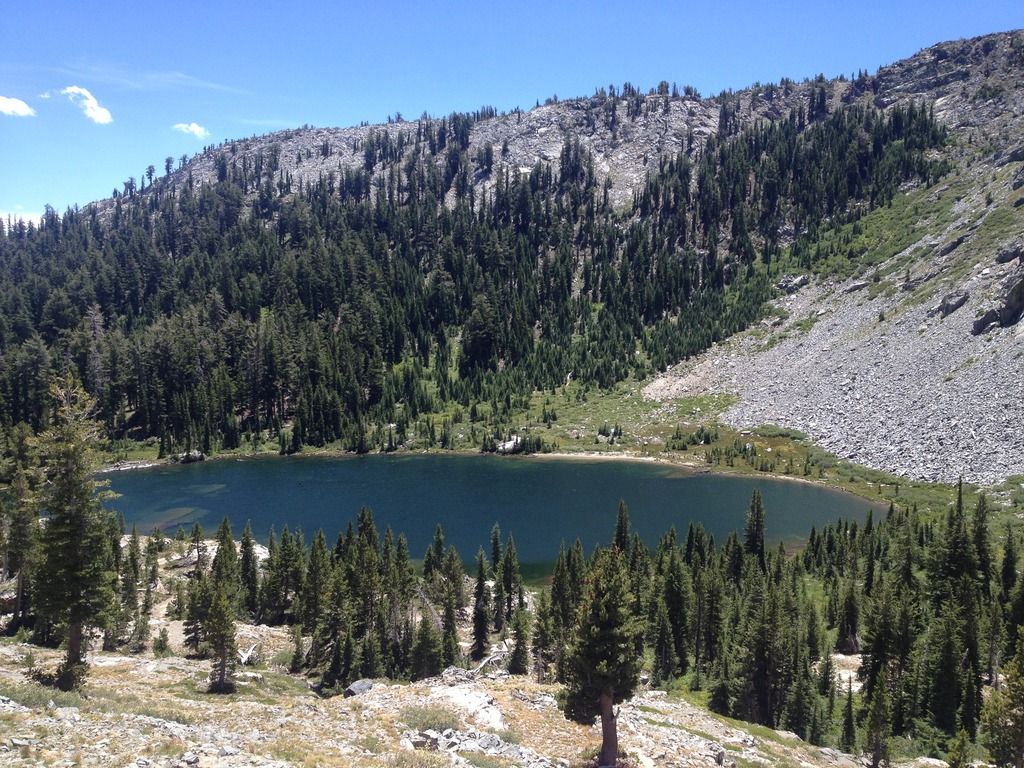 Anona Lake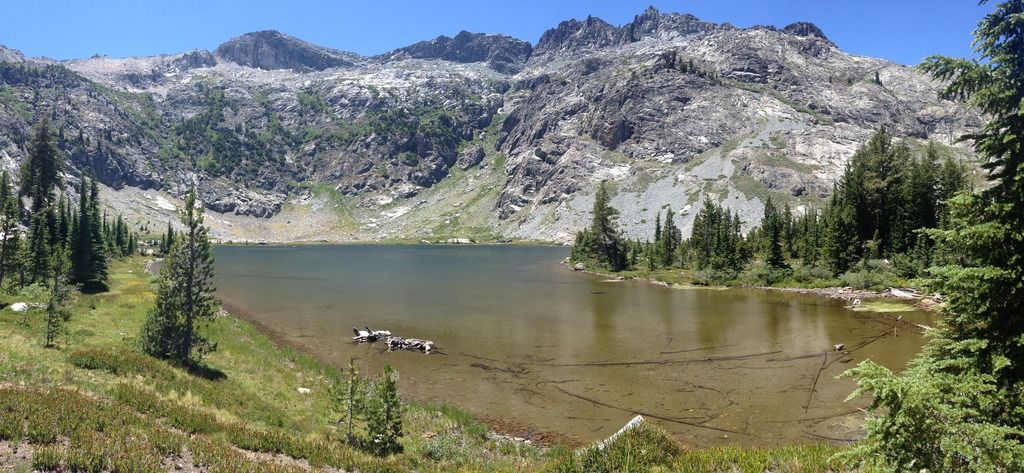 Gertrude Lakes
Ashley Lake
Sunday 7/19 I hike down the trail, and missed the way to holcolmb lake and didn't feel like backtracking. I visited becks cabin, then hike to superior lake, dropped my pack and did a quick hike to becks lakes. There were many trails in the area not on the map. After returning from Becks lake and gathering my stuff at superior, I then headed up and over Nancy pass which was l class 2. From the top of the pass and down I pretty much did a B line over to Dead horse Lake, which was a really cool green color lake. I then went around the tall spire off trail to minaret lake. There was one group set up there but nobody around. Clouds were building and dark skies. Next was onto Cecil lake, and I climbed class three up the right side. When I got up to Cecil and started to hike around, it started to pour rain, hail, wind, thunder and lightning. The one time I don't bring my rain pants, there is no where to set up camp and it dumps on me. I put on my pack cover and rain jacket and hiked out. The weather doesn't bother me, it was the chute I ended up going down with loose dirt and rock, and the rain caused a rock tumble in the chute and luckily I was on the opposite side. Once I got in the chute I knew I made a mistake, but I ended up getting out safely. I had never been in that area and because of the weather conditions and I did not know the trail I just tried to find the fastest way down. I ended up at Ediaza lake hours later, still raining and my pants and boots soaked. The rain stopped, I changed into dry clothes, set up camp, and it started raining again for a few hours on and off.
Superior Lake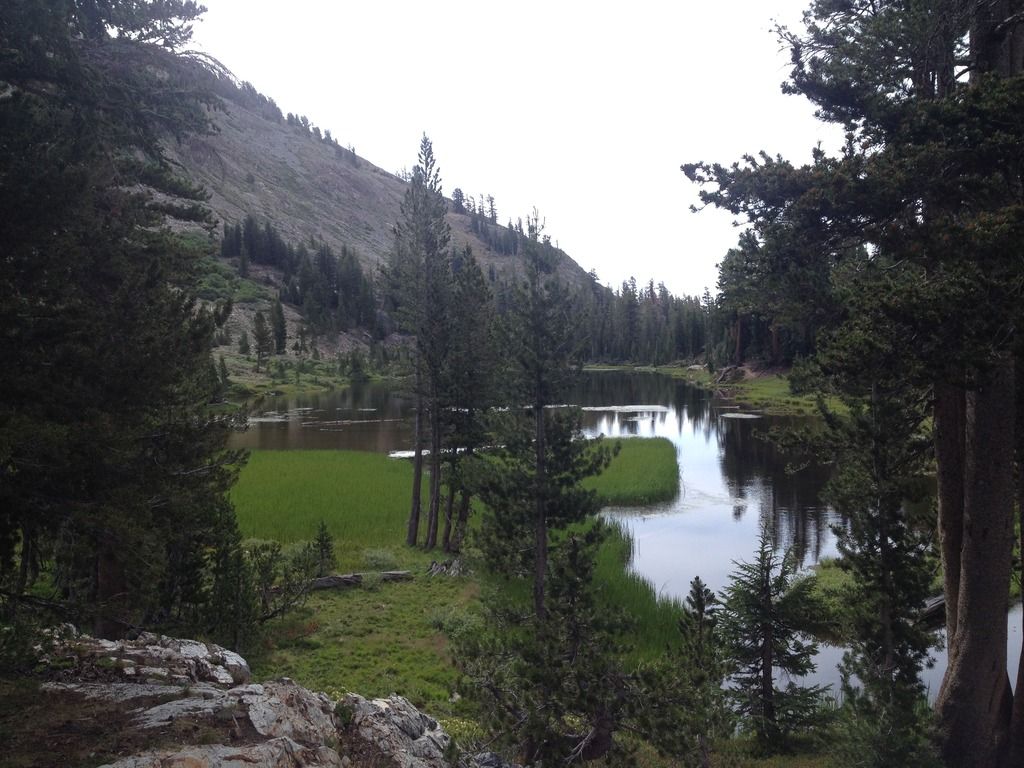 Beck Lake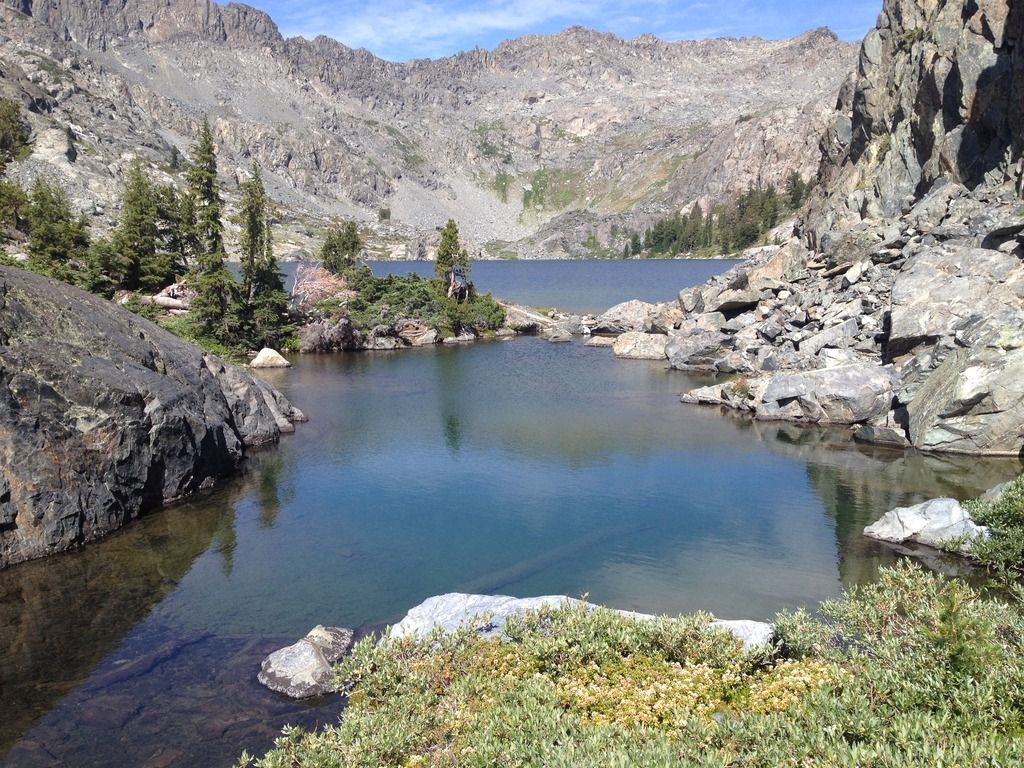 Nancy Pass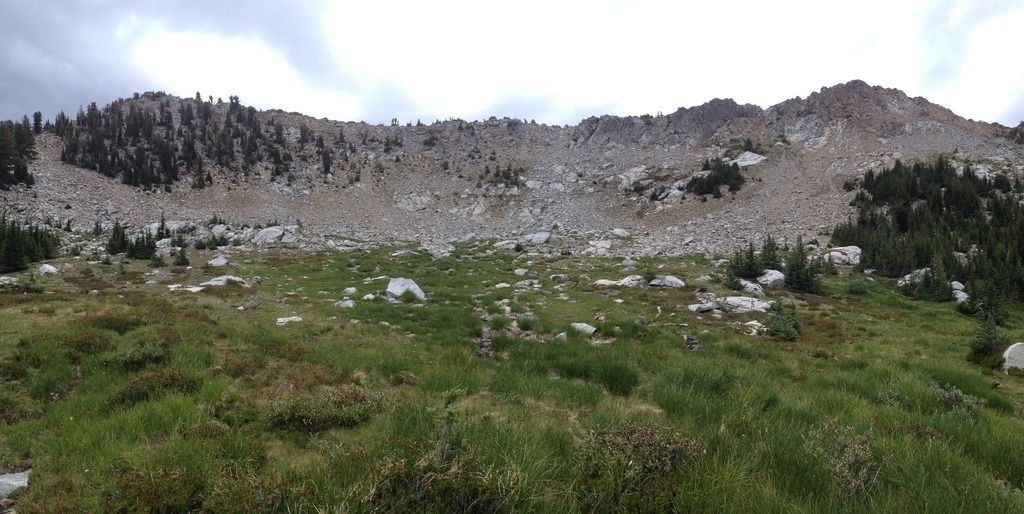 Deadhorse Lake
Minaret Lake
Cecil Lake just before hell broke loose
Monday 7/20 I set out to climb mount ritter up the SE glacier, I turned around due to looking like weather was moving in. The weather never really broke until much later, but I did hike around to Nydiver lakes and some other places. I found a full bottle of Tequila by the creek at Ediza with the initials RLH 1930 – 2014. Anyone know anything about this?
tequila
Tuesday 7/21 I set out to climb ritter again, up way early at sun up to beat the weather. I made it to the top and it was awesome! The SE glacier seemed pretty melted out, I was hoping for more snow. I did bring ax and crampons and did use them. I did the owens chute to the summit. Mostly class 2 with a little class 3. I made it back down to camp by 12:30 when it started to rain and T storm again. I packed up my stuff and hike the JMT to 1000 island lake, to set up for banner in the morning. The hike was great in the light rain and cool conditions. I did see more people in the section of JMT than I did in 5 days. There were idiots camped literally on the trail at Ruby lake, idiots camped at garnet right on the lake edge, and others camped in the no camping zone at 1000 isalnd lake.
on the way to ritter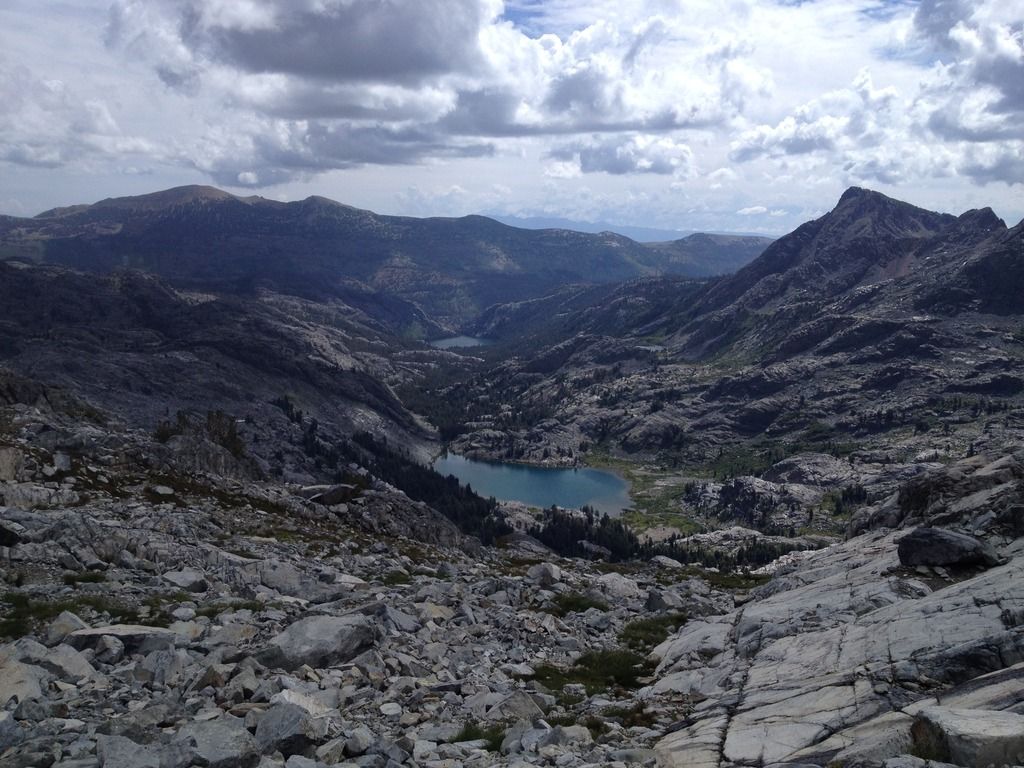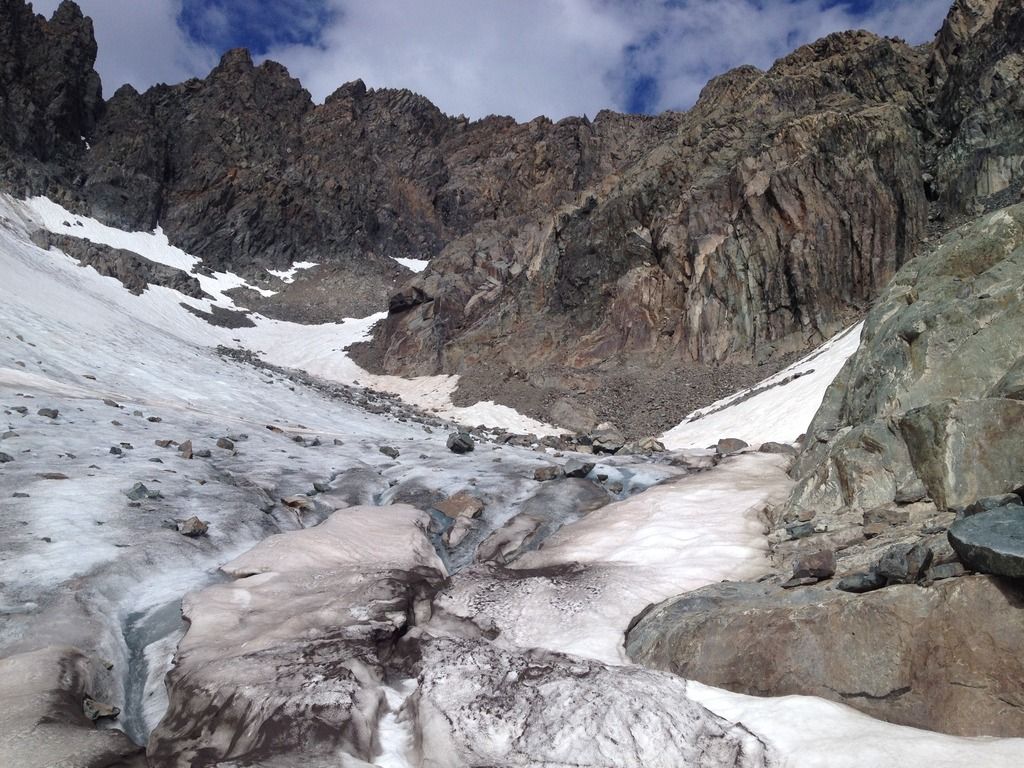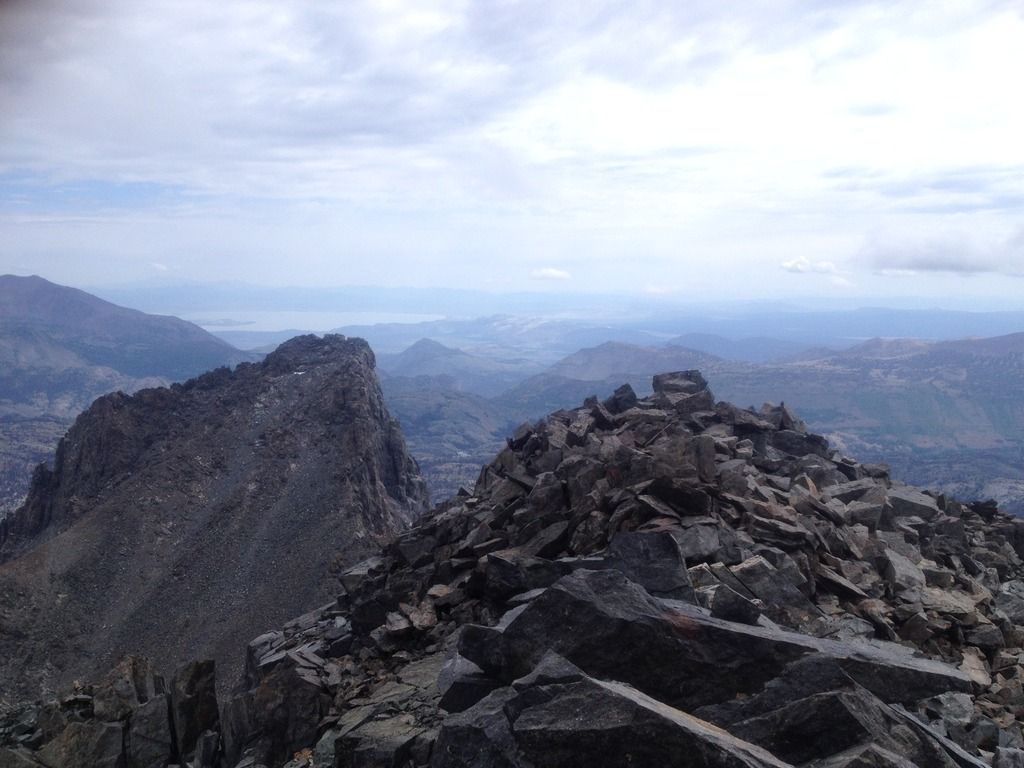 Ruby lake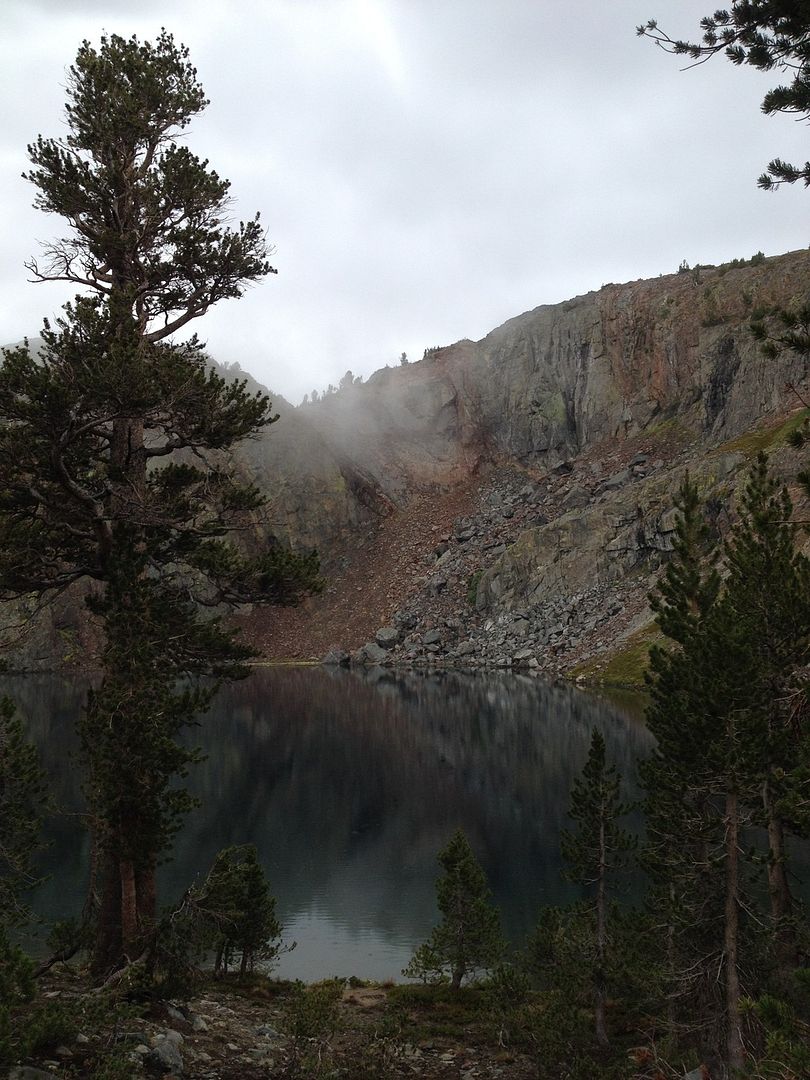 Emerald Lake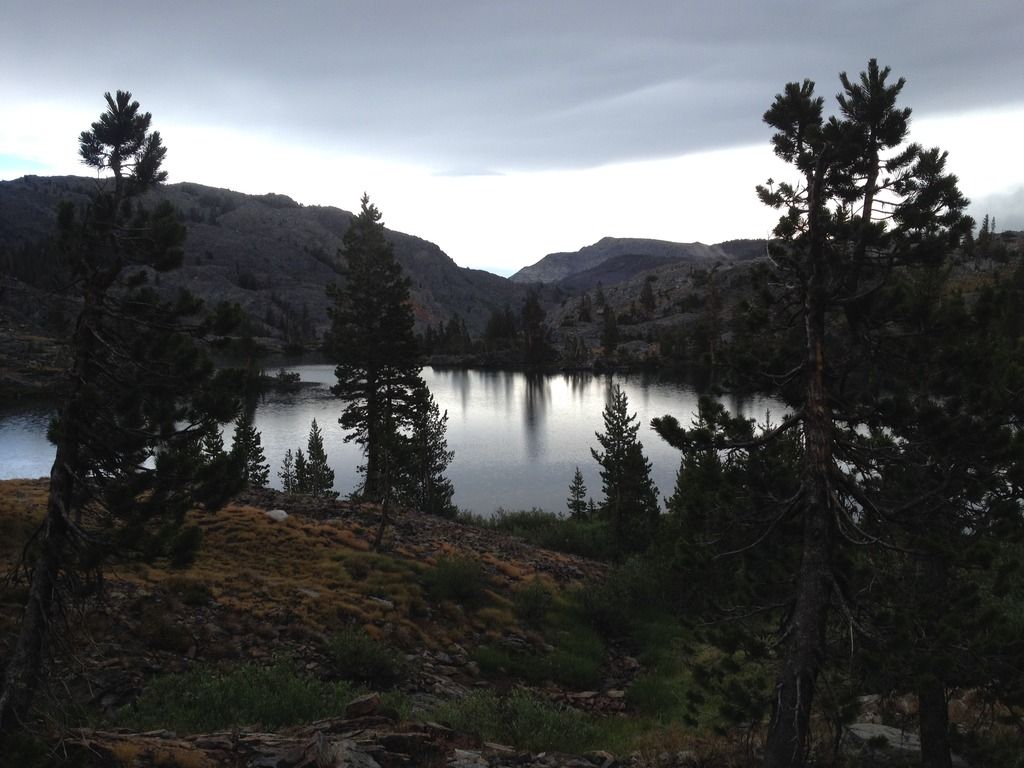 Wednesday 7/22 I set out for banner around 8:30. Going up to northern glacier pass big white clouds were already building, but lots of blue sky too. When I got on top of the pass I saw the storm coming in so I decided to turn around. I got back down to camp and banner was engulfed in storm clouds with thunder coming in. I packed up and hiked out, this was my last day.
over the pass
not too long later
A great adventure!
all my pics
http://s1262.photobucket.com/user/beant ... 20backpack