Day 1 - Crabtree to Y Meadow Lake
The great advantage to living in Sonora is getting to sleep in to my normal 7am wake-up and still get to the Summit Station about 8:15. Picked up my permit and was at the trail head by 9.
The first 3.5 miles or so was just a grind through a forested area gaining over 1800 ft. before topping out. It was a bit boring as there was only the occasional break in the trees to see the views you were otherwise missing.
Then I came to this large glaciated area with a bunch of erratics.
Shortly after that I got a great view down to Chewing Gum Lake and suddenly the climb up didn't seem so bad.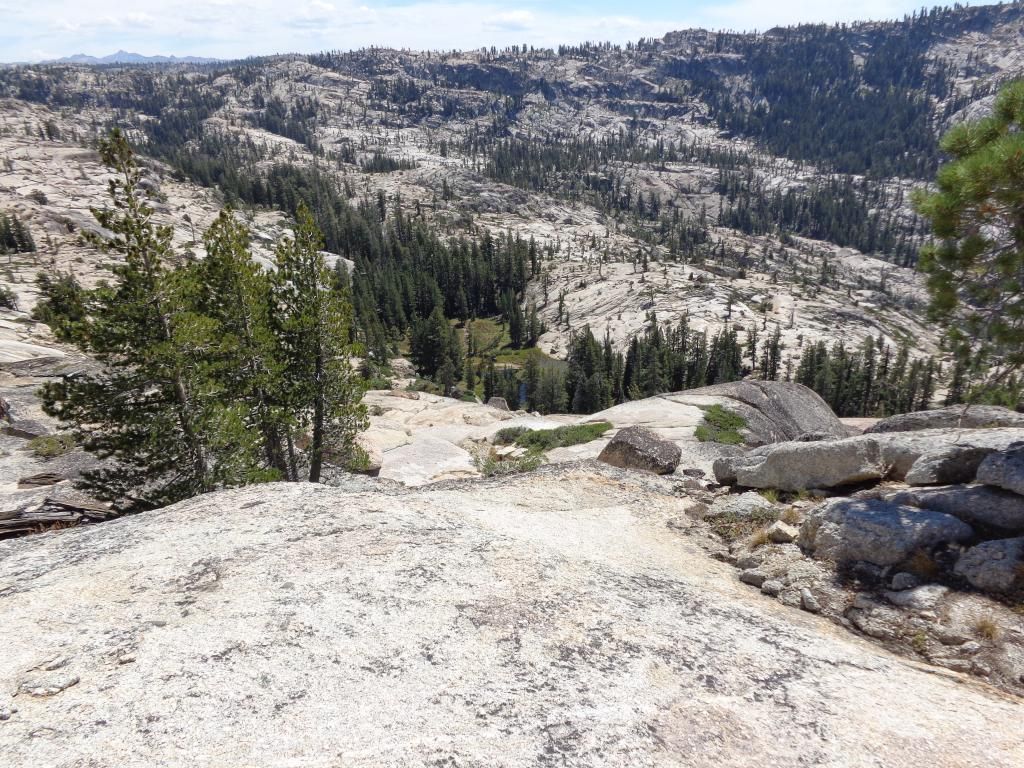 Chewing Gum was a nice place to have lunch and take a quick dip in the cool water. I came across the first people I had seen here, A young couple with about a 4 year old and a toddler (and a pair of Llamas). I'm not sure I would be up to that myself (the kids not so much the Llamas).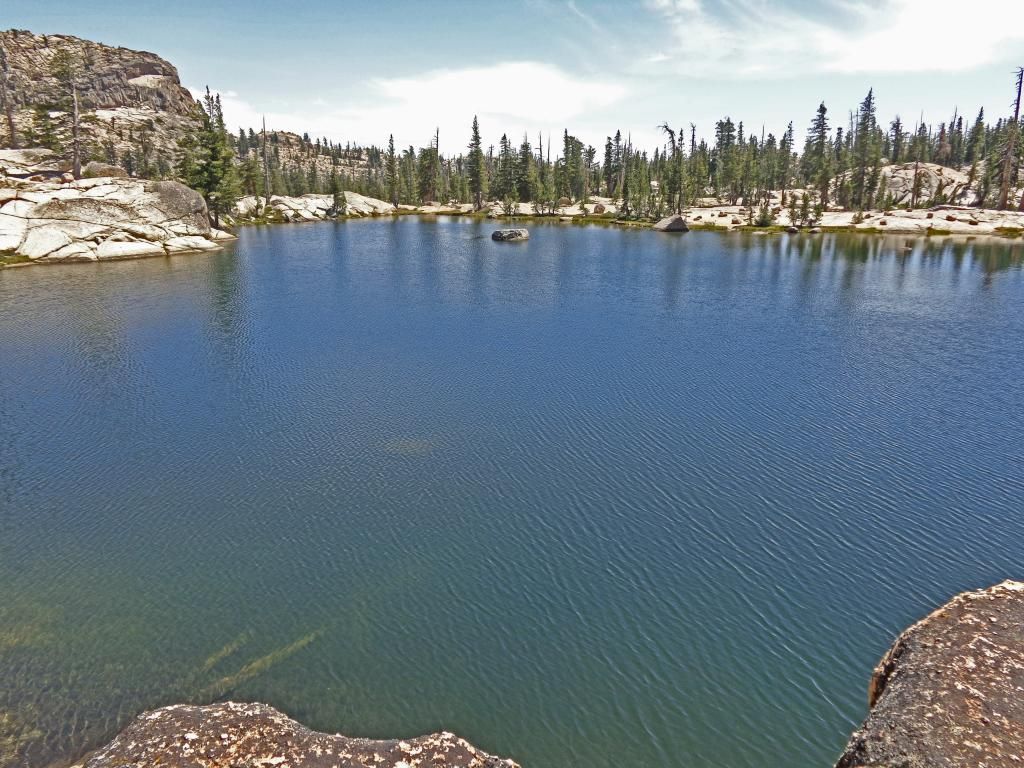 Leaving Chewing Gum, I climbed about 370 ft, to get this view…
With the clouds starting to build, I blasted on down to Y Meadow Lake.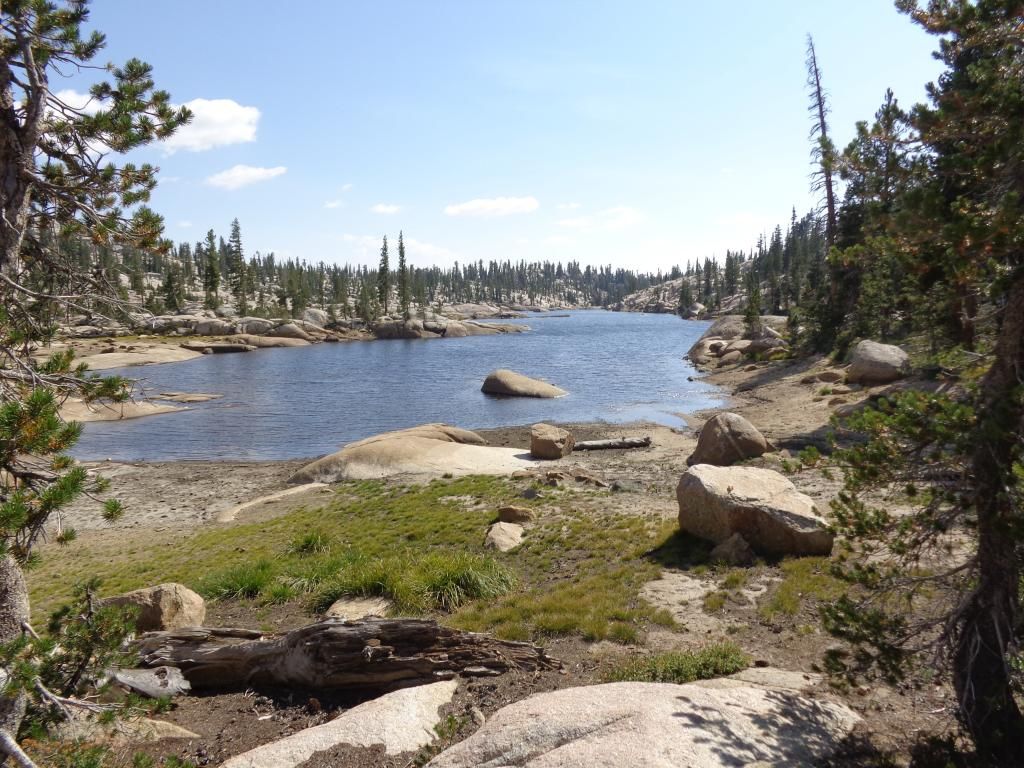 Under blue skies I set up camp on the first peninsula to the left just in time to take this and dive into the tent…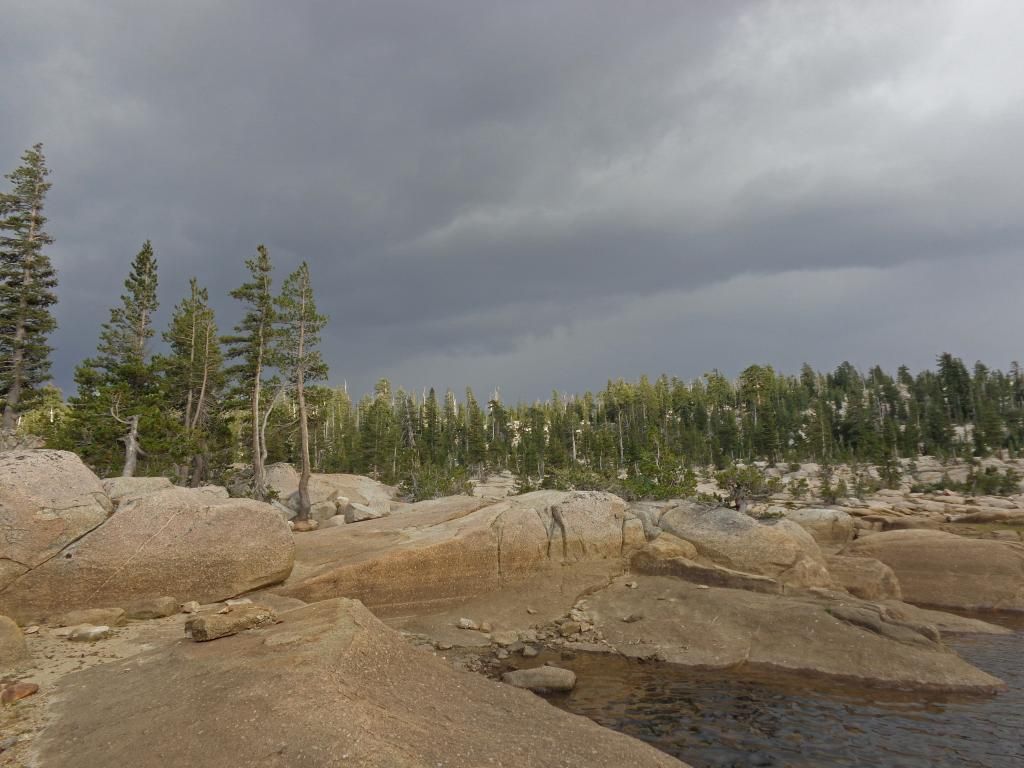 After a refreshing nap of 45 minutes or so, the skies cleared.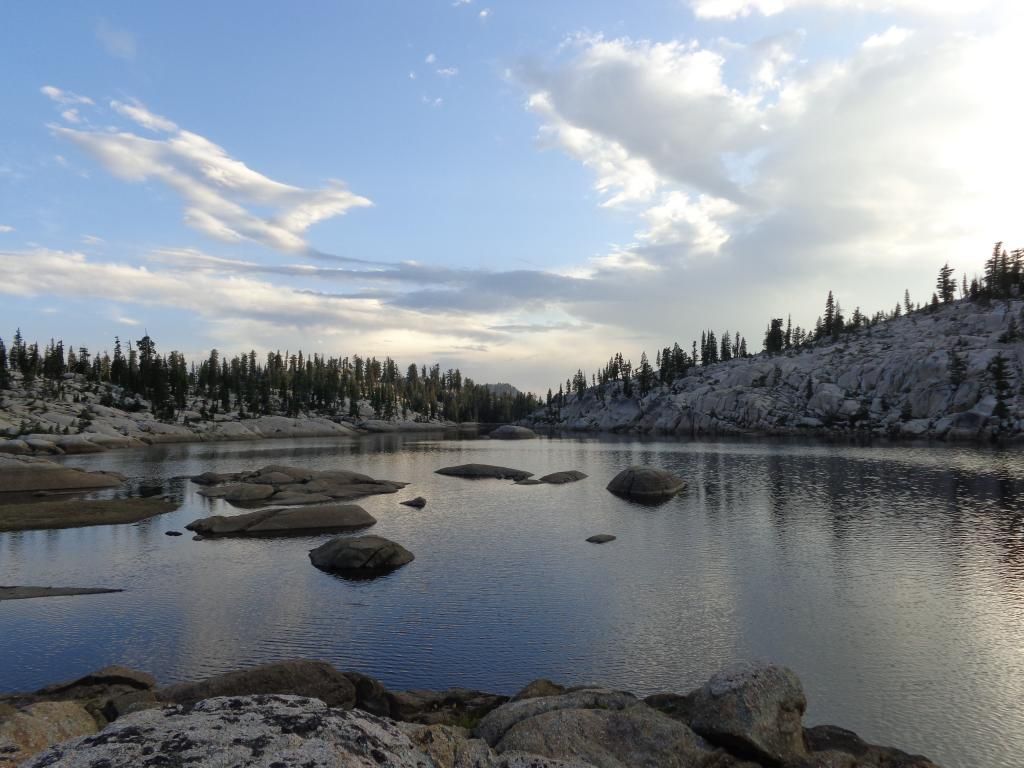 That night had the best view of the Milky Way I have ever seen. Unfortunately my camera did not capture it. There was only one other person at Y Meadow. And he would be the only person I would see on the following day also.
Totals for the day 7.6 miles - 2185 ft. gain – 580 ft. loss.
Day 2 - Y Meadow Lake to Long Lake
Woke on day two to the typical dead calm.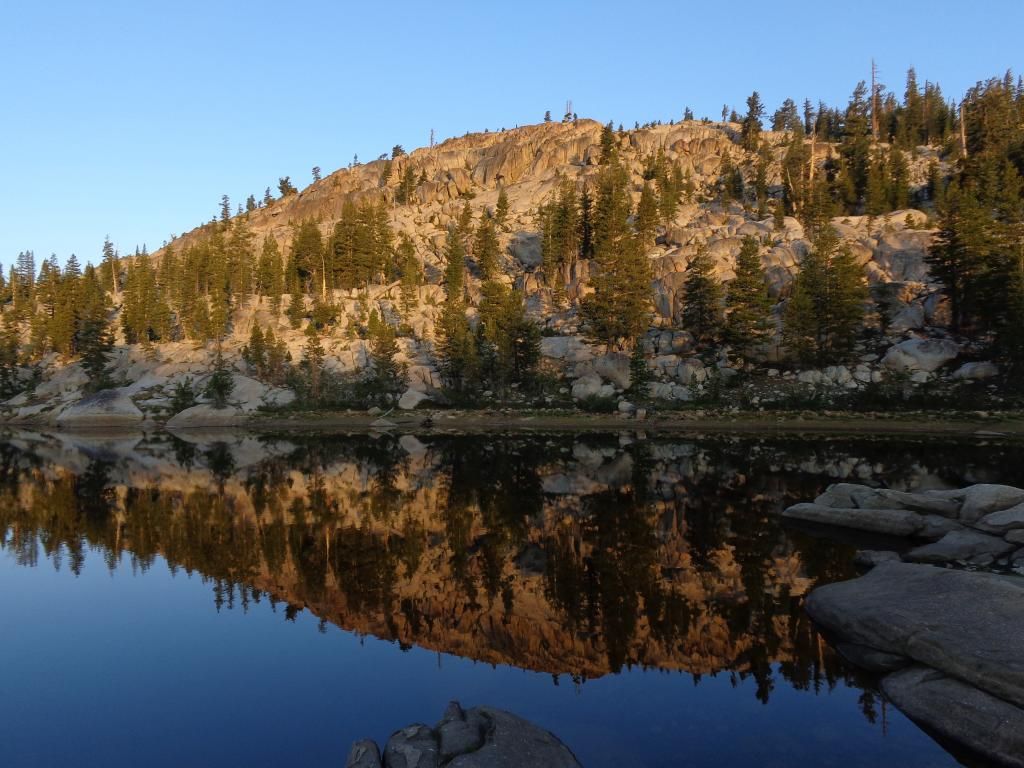 Packed up and made my way up the trail passing Whitesides Meadow.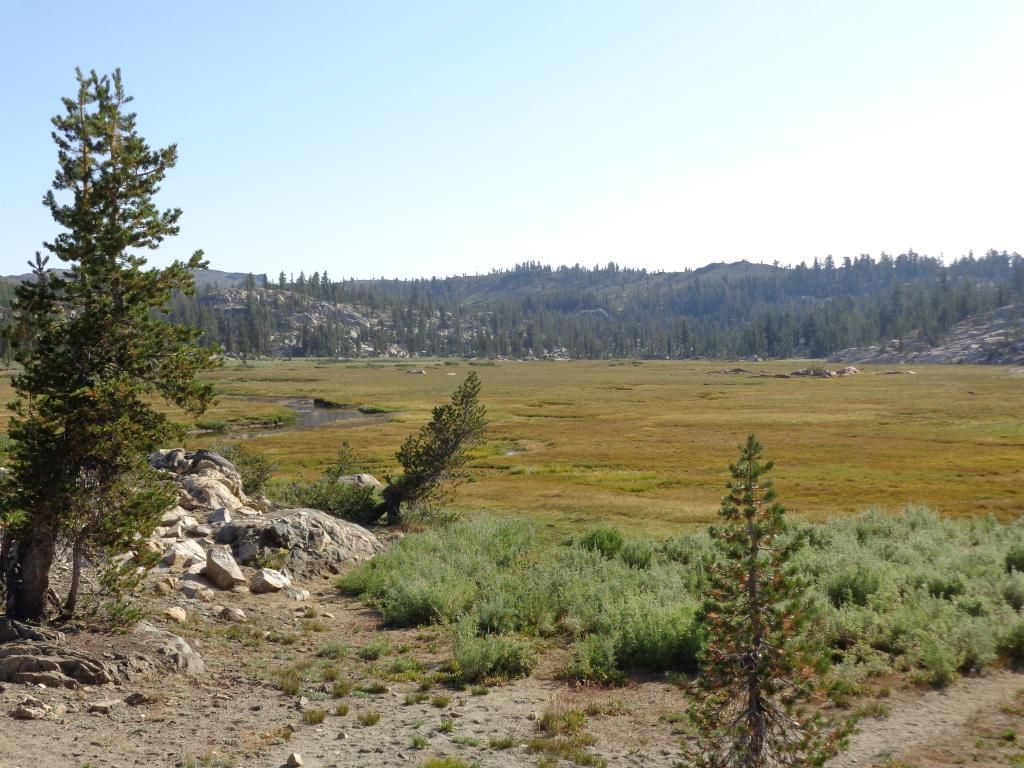 Then, for some unknown reason, I took the trail to Toe Jam Lake for about a mile before I realized what an idiot I was. I did at least learn why they call it Toe Jam as it drops pretty fast at about that mile in. So I turned around and headed back to the main trail. Looking back, I wish I would have gone the rest of the way to Toe Jam as I was so close but…next time.
Back on the main trail I passed this small lake in the Salt Lick Meadow area,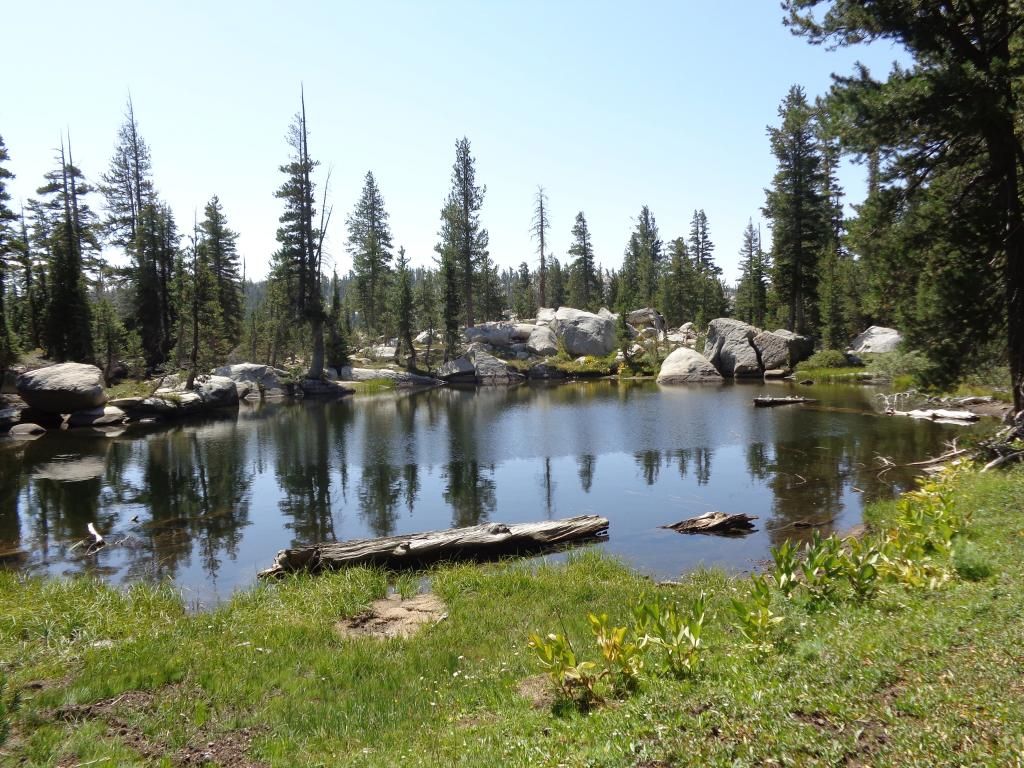 Then made the surprisingly hard climb up through Spring Meadow and the junction to Long Lake.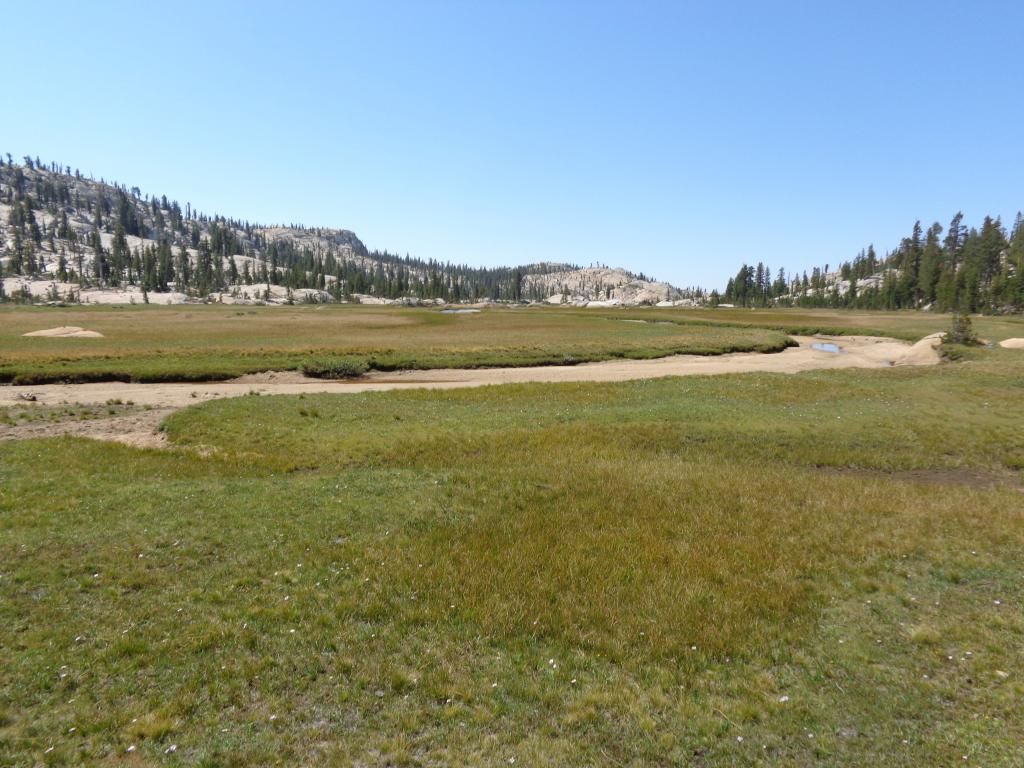 After a bit of gain, I dropped 300 or so feet to Long Lake and set up camp under threatening skies.
Heard some thunder but never got any rain and after a hour or so decided that since it was still pretty early, I would load up my day pack and head back up the trail and go check out Wire Lakes. This may have been a nicer camping spot than Long Lake, but I chose Long with the hopes of getting a bit of Alpine Glow.

As I got back to long the winds began to die down and the skies began clearing.
And I was rewarded with a bit of Alpine Glow to end the day.

Totals for the day. 12.5 (3.6 with the day-pack) – 980 ft. gain – 960 ft. loss – 1 dumb error.
To be continued...