TITLE: Mount Lyell
GENERAL OVERVIEW: The highest peak in Yosemite National Park, Mt. Lyell is located at it's southeastern border. Lyell Glacier is the second largest glacier in the High Sierra. This peak is frequently climbed, although a considerable distance from the nearest trailhead. There are great views of both the Ritter Range and Kuna Crest from it's summit.
CLASS/DIFFICULTY: From Lyell Glacier (the most popular route), Class 3. Class 3-4 from Lyell-Maclure Col. The Southwest Ridge and South Face are Class 4. The West Face is Class 5. The East Arete is Class 4.
LOCATION: Yosemite National Park (Yosemite Wilderness).
ELEVATION: 13,114 ft.
USGS TOPO MAP (7.5'):
HST Map
ROUTE DESCRIPTION: The most commonly used routes (Lyell Glacier and East Arete) are approached by a cross-country route (2.5mi.) at the head of Lyell Canyon, below Donahue Pass, after an approach from either Rush Creek or Tuolumne Meadows trailheads. From the Rush Creek trailhead, it's 14.1 miles to the turnoff from the main trail (JMT/PCT). Using the Lyell Canyon approach, it's 13.2 miles from Tuolumne Meadows to the turnoff.
PHOTOS:
Mt. Lyell from just below Donahue Pass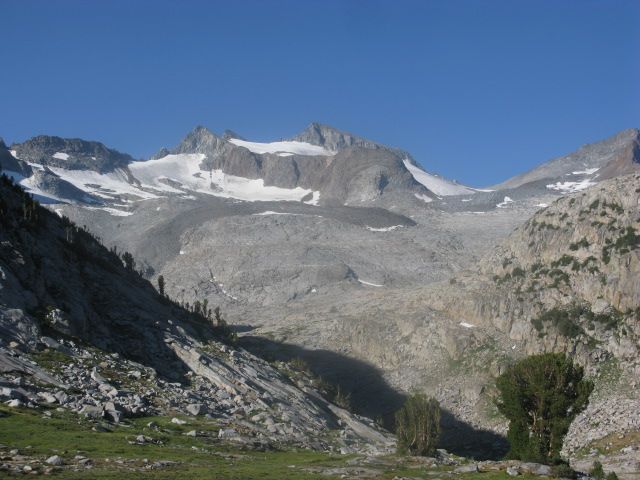 The summit from the base of Lyell Glacier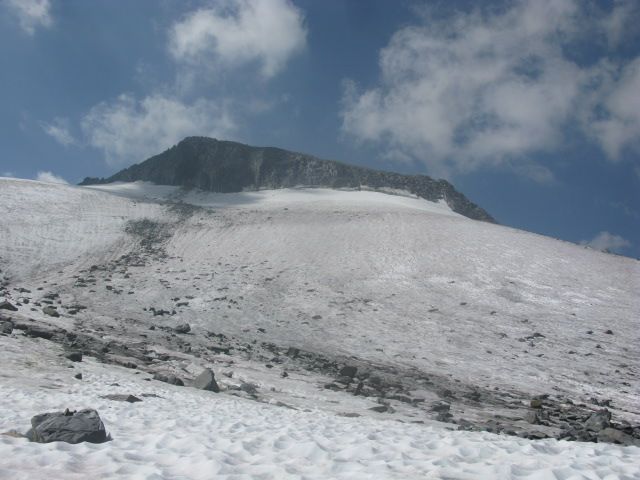 The Class 3 'Lyell Glacier' route (to right side of the bergschrund) from the upper part the glacier.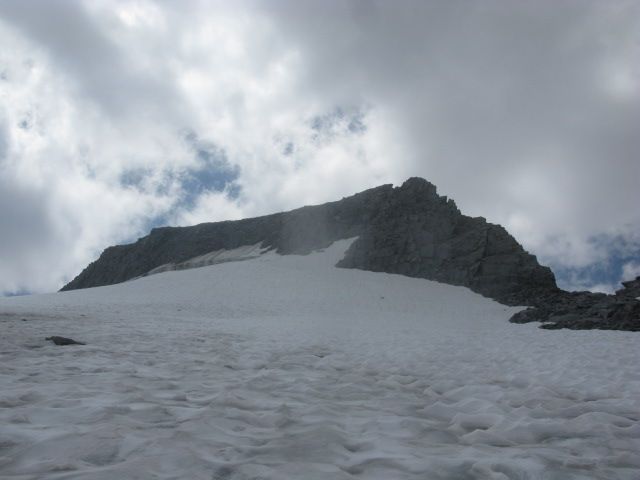 The summit block seen from the summit plateau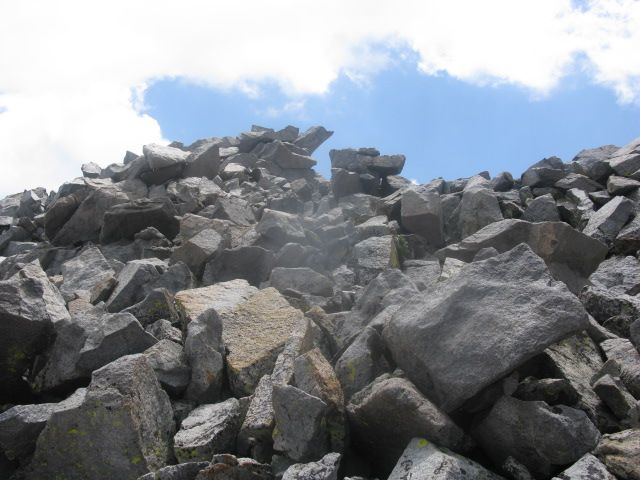 Mt. Maclure from the summit block of Mt. Lyell