Deerhorn Saddle
GENERAL OVERVIEW
: Deerhorn Saddle is located in Kings Canyon NP and connects
Vidette Creek and the basin north of Harrison Pass.
CLASS/DIFFICULTY
: Class 2
LOCATION
: Kings Canyon NP.
HST Map
ELEVATION
:12,560ft
USGS TOPO MAP (7.5')
: Mt. Brewer, CA
ROUTE DESCRIPTION
: Follow the route up Vidette skirting the lakes to the end of
of the valley. Ascend scree to the top of the obvious saddle.
PHOTOS
: Courtesy of Cgundersen
View south from Deerhorn Saddle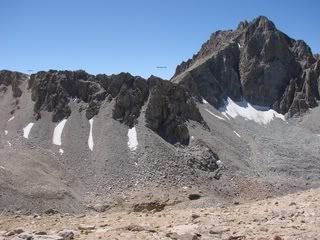 View north from Dearhorn Saddle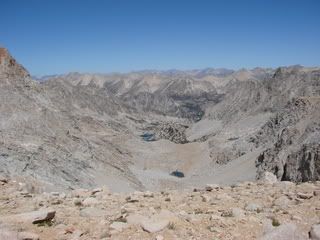 Heading up towards Dearhorn Saddle from the north