So I took a backpacking trip to the Northern Alps region of Japan at the beginning of September. The trip is about 25 miles long and it took four days. That doesn't seem to be far, but the trip turned out to be much tougher than I thought. Lots of climbing up chains up rock faces in wet weather. Challenging. Anyhow, here's some photos.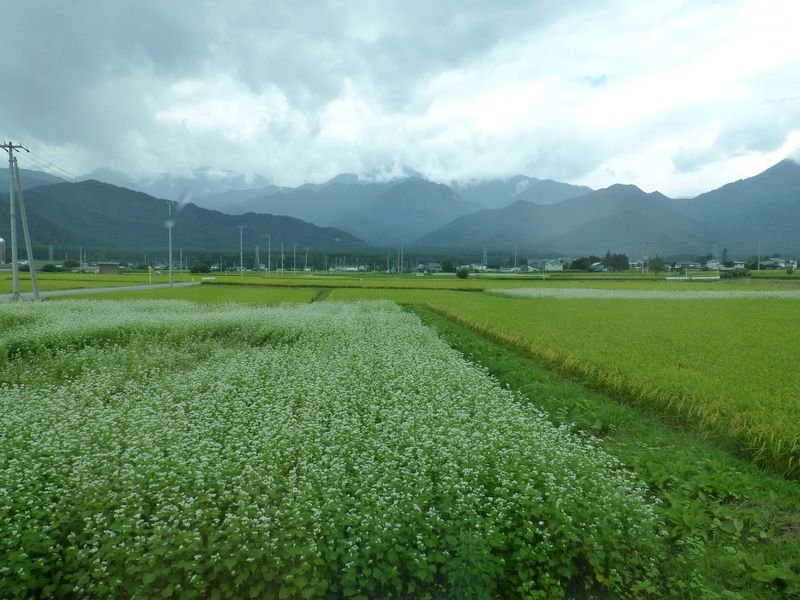 Here's a view of the mountains I would soon be hiking in from the train. The crop in the foreground is buckwheat, which is made into noodles.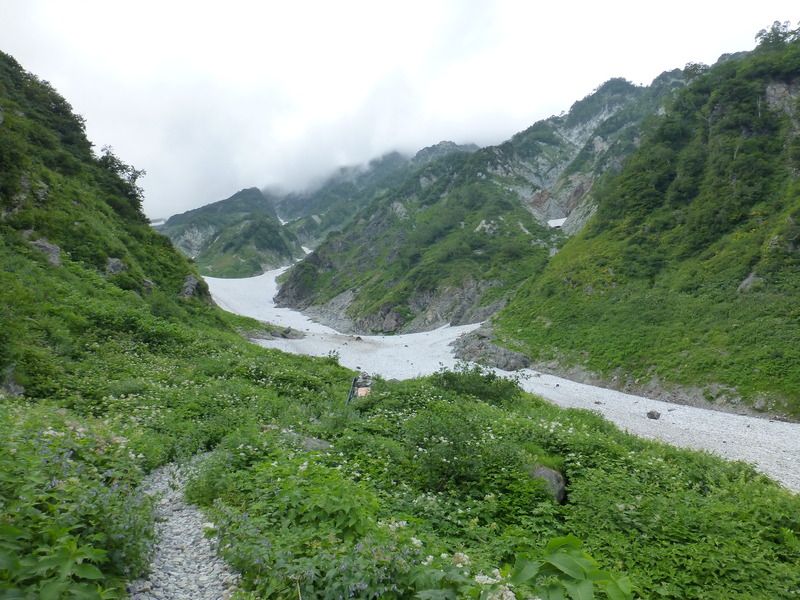 After hopping off the train in a town called Hakuba (which means "White Horse"), I took a taxi ride up the mountain and began the hike. After a hike though the woods, I began climbing up a glacier. The Japanese use crampons of a sort, but a pair of Kahtoolas worked just fine for me.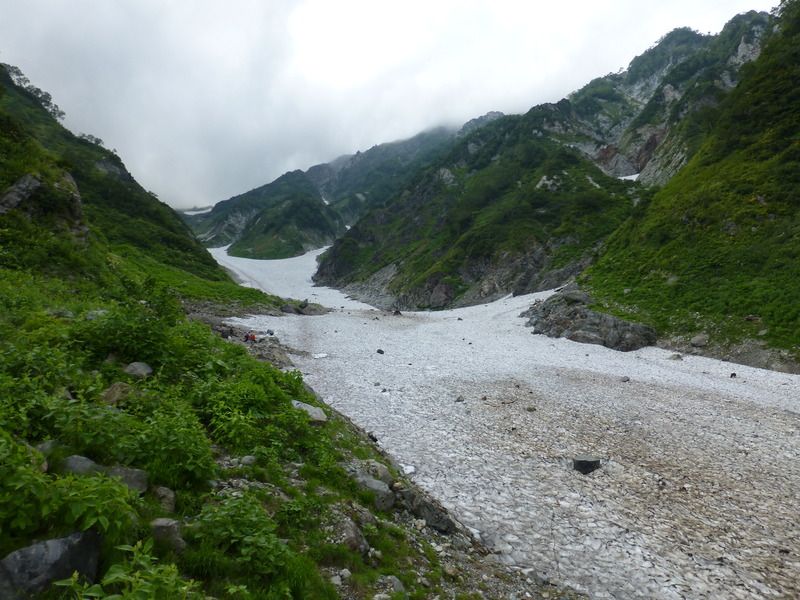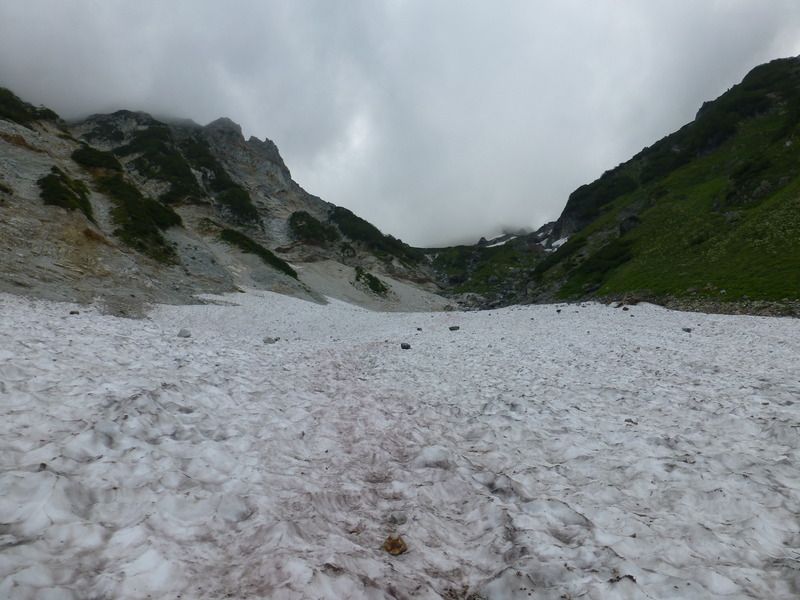 After climbing the glacier, I continued upward toward what I hoped was the inn. It was getting dark and the weather was rather nasty. I was concerned, but finally I heard a generator and I knew shelter was close. I checked in and dinner was ready shortly.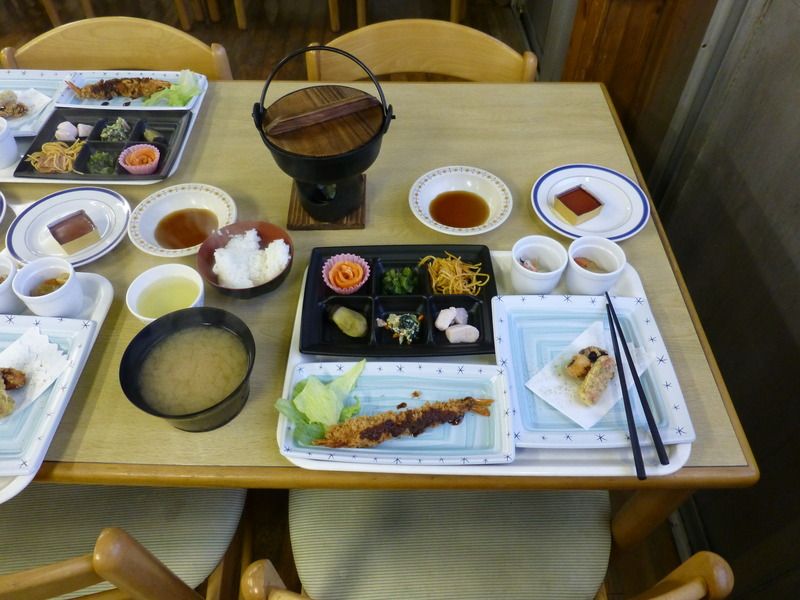 It was pretty good.
Here is the sleeping quarters. This was typical for all the lodges.
Next morning, everyone got up at 4 am to watch the sun rise. Then breakfast: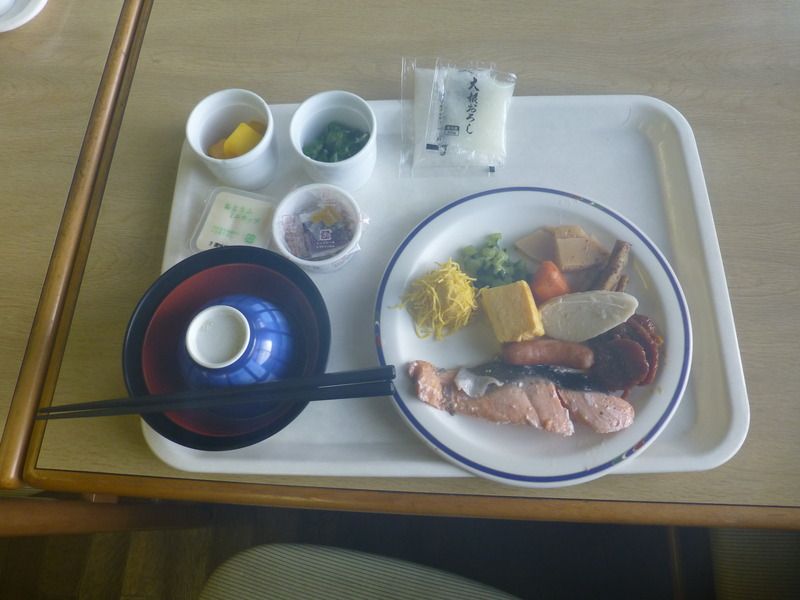 With the sun up I also saw the lodge: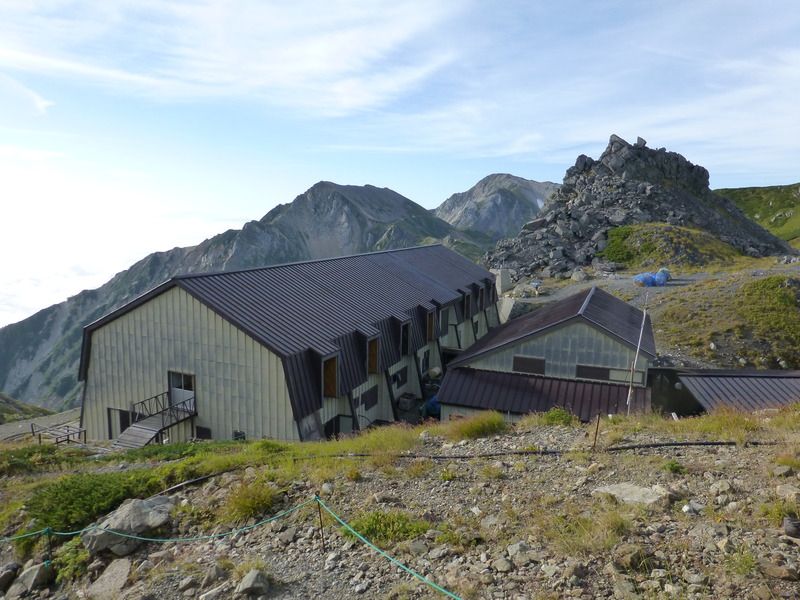 Here's what the view ahead looked like: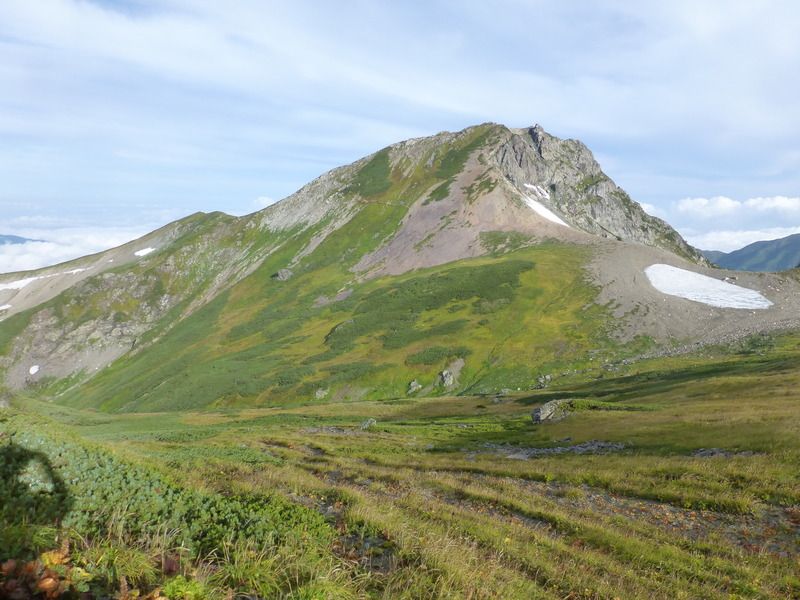 Here was the first peak: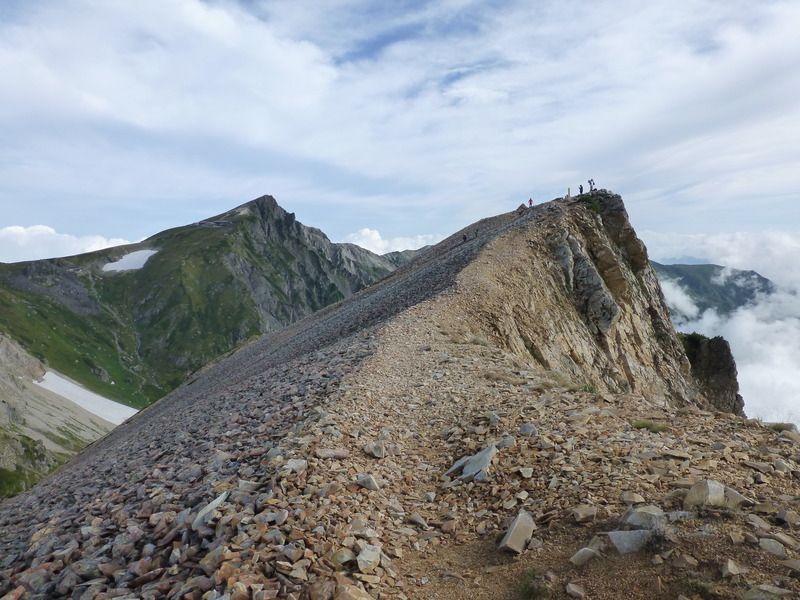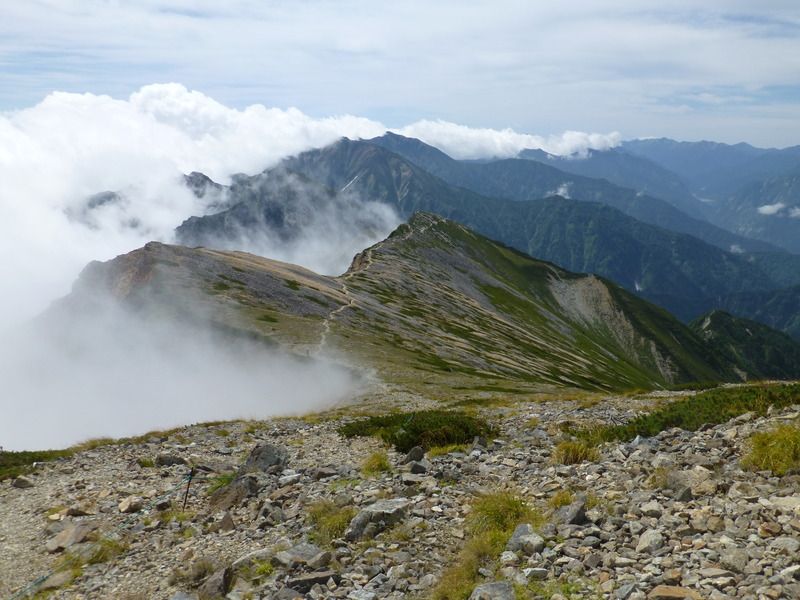 Here's something I saw a lot of on this trip. Instead of using dynamite to blast a way over rock, the Japanese just installed chains. This made things more interesting.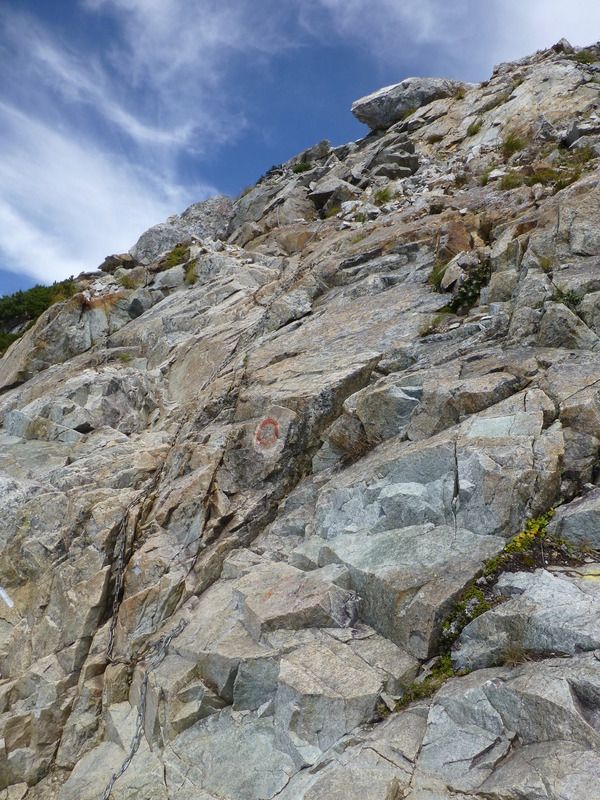 Here was the next night's lodge:
Here's the dining hall: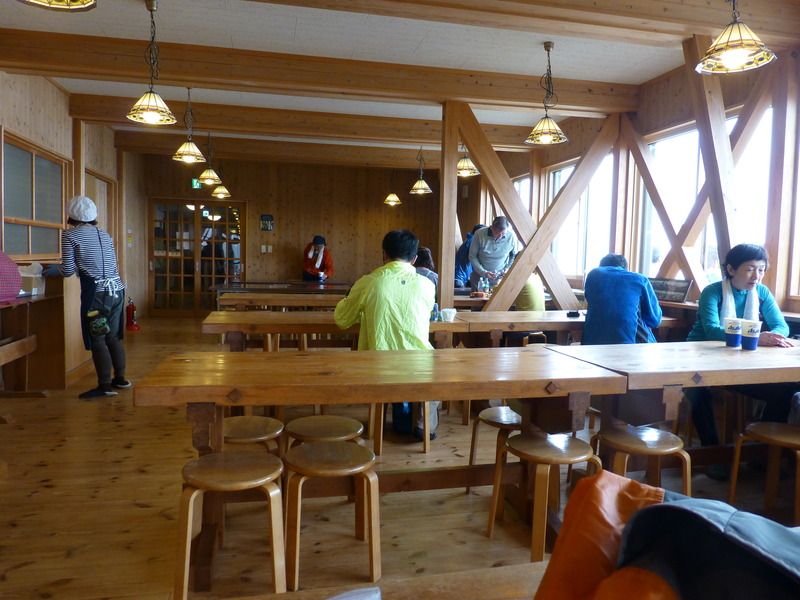 Sunset over the nearby peak, Karamatsu-Dake: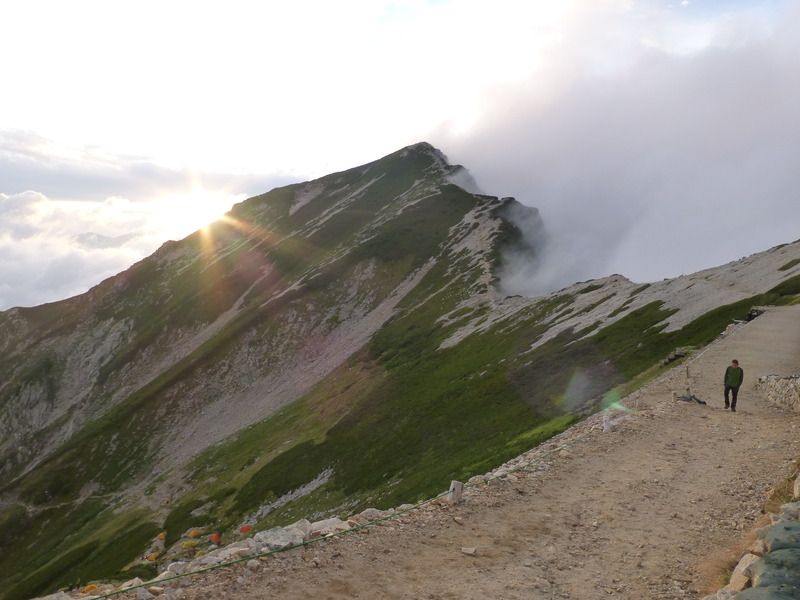 Next peak on the agenda: Goryu Dake, Five Dragons Peak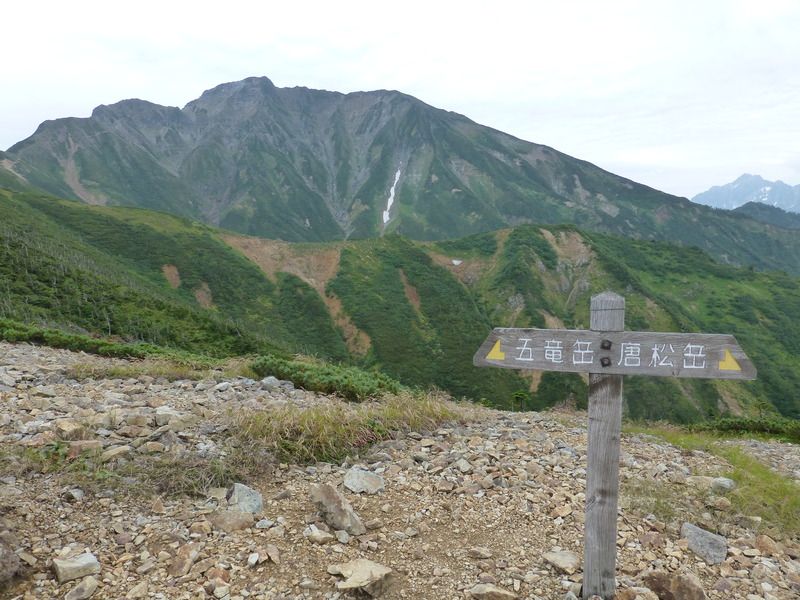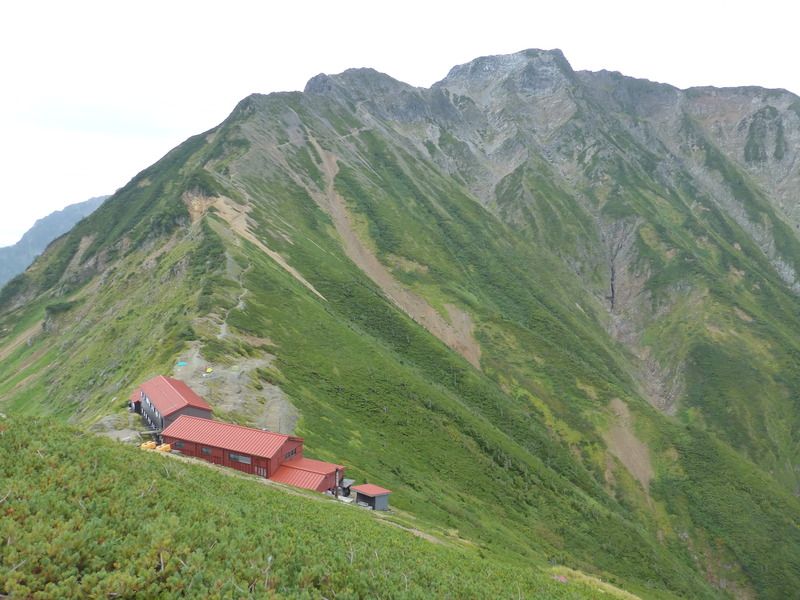 The Five Dragons Inn from part way up the peak: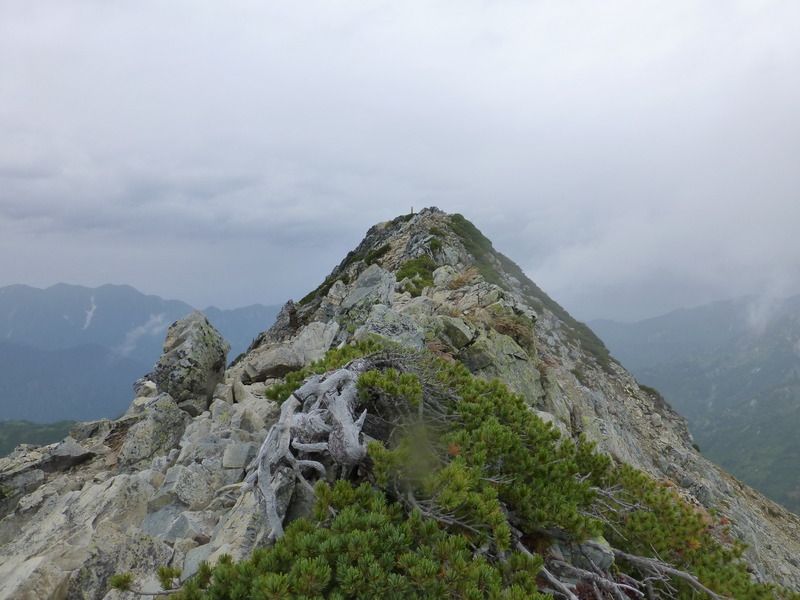 The peak of Five Dragons: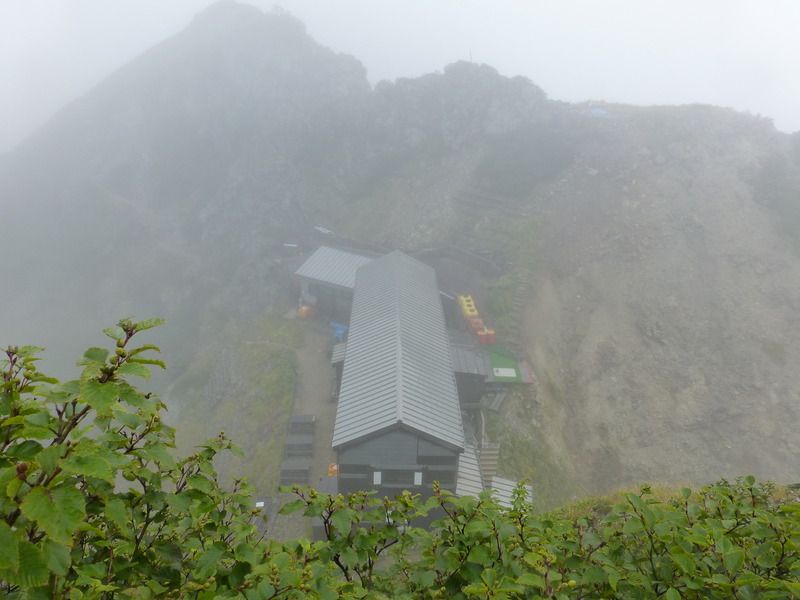 My third night's inn, wedged between the peaks: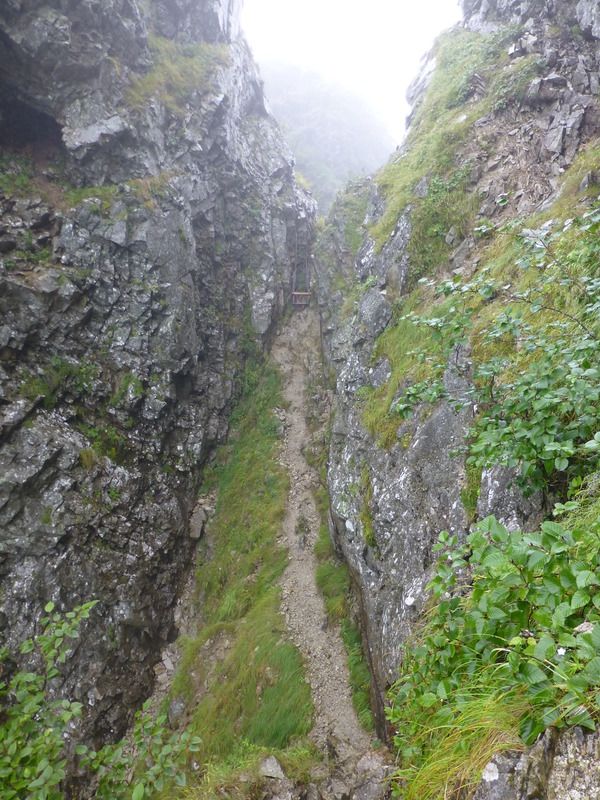 Chains and ladders the next day in the drizzle. No fun. I was so glad I brought a pair of cheap garden gloves with sticky rubber palms. The bomb for climbing a wet chain up a slick rock slope over a 2000 foot drop!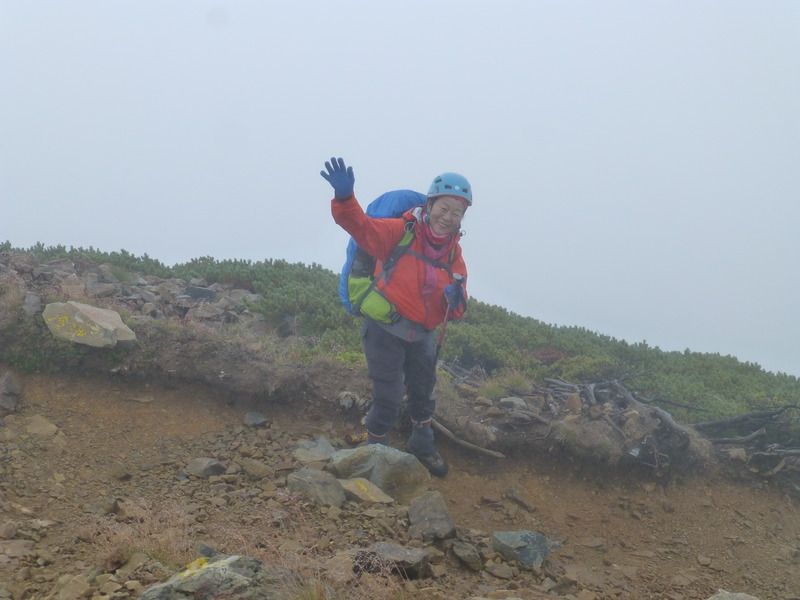 Most of the hikers I met were older. There were a lot of tough oba-chan out there. I spent most of morning trying to catch this lady. Genki!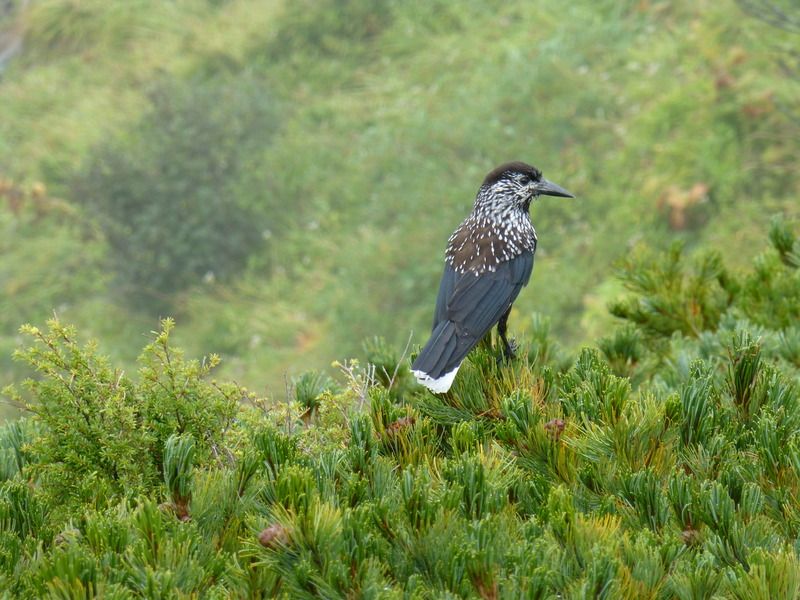 Here's the local version of a Nutcracker: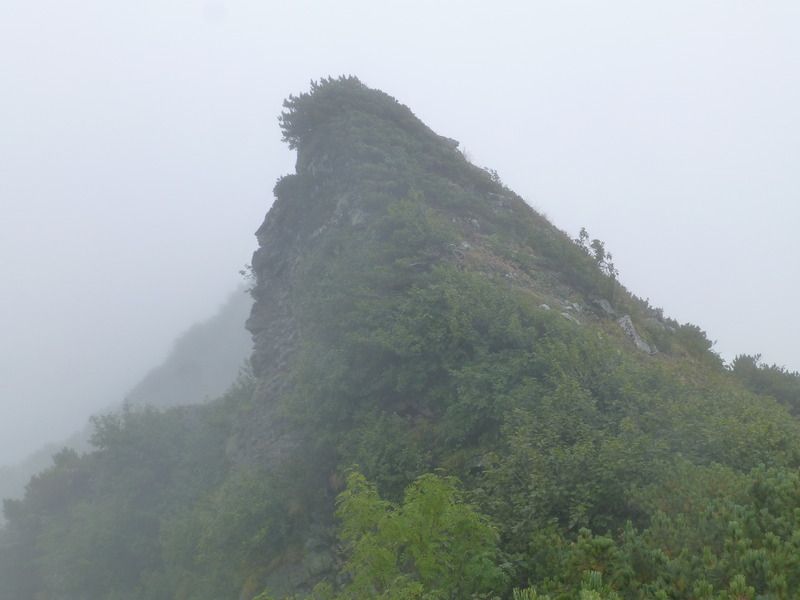 Part of the last peak:
The last inn along the way (I didn't stay there), before descending down to civilization: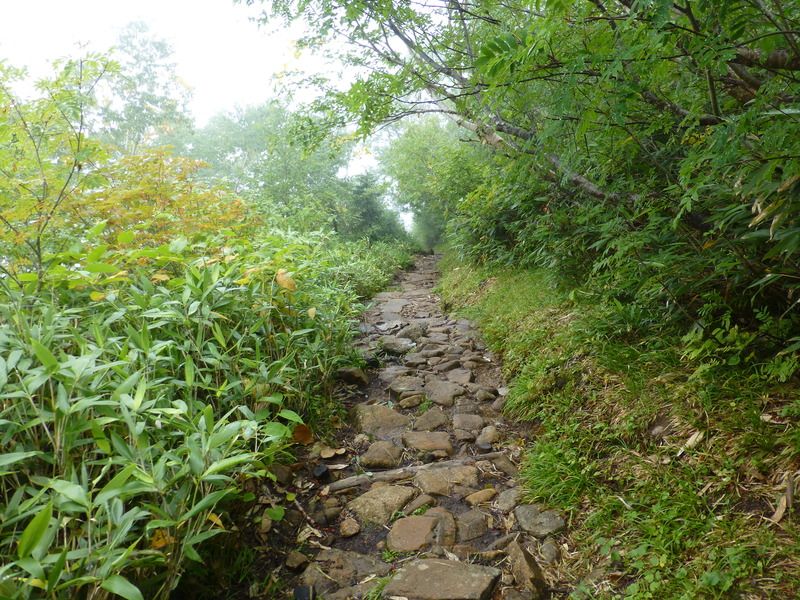 Civilization (the bus station back to town)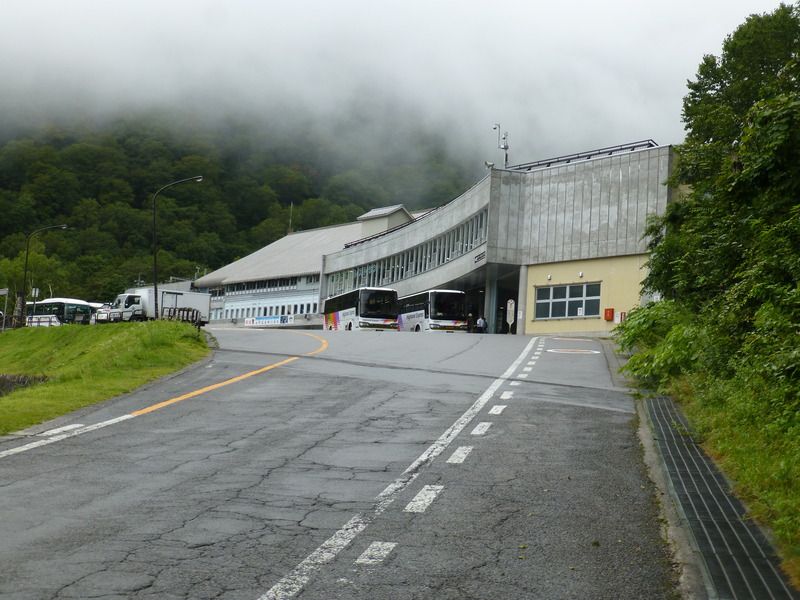 After meeting my wife and indulging in the onsen, a nice room in the hotel: