This spring my son Wesley turned 8 and we felt he was ready to do a week long hike this summer after several extended weekend hikes over the last couple of years. So my brother, Wes, my wife and I, planned a trip to Thousand Island Lake an area I have not been before. Starting at Agnew Meadows we passed by Shadow lake, Garnet, Altha lake and San Joaquin River.
Sunday the first day my brother Brian and Wes stopped to do a little fishing at Shadow Lake while Jenny and I went on to find a camping spot near Shadow Creek were we spent the night, the moon was full in all it glory.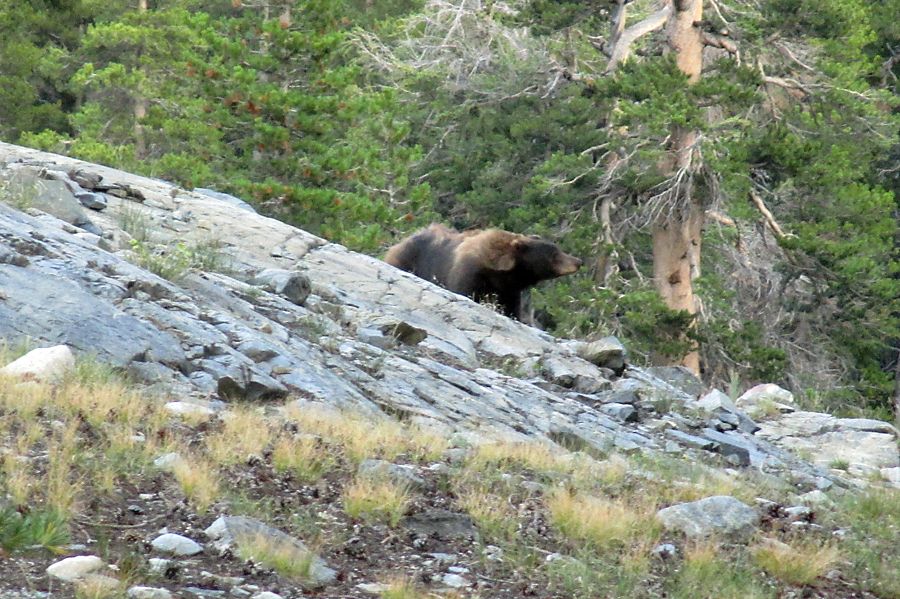 after we arrived at our camp site Wes relaxed and sketched the Minarets and later scarred off this bear that we noticed watching us cooking up the fish they caught earlier. This was a good time to get all our food secured.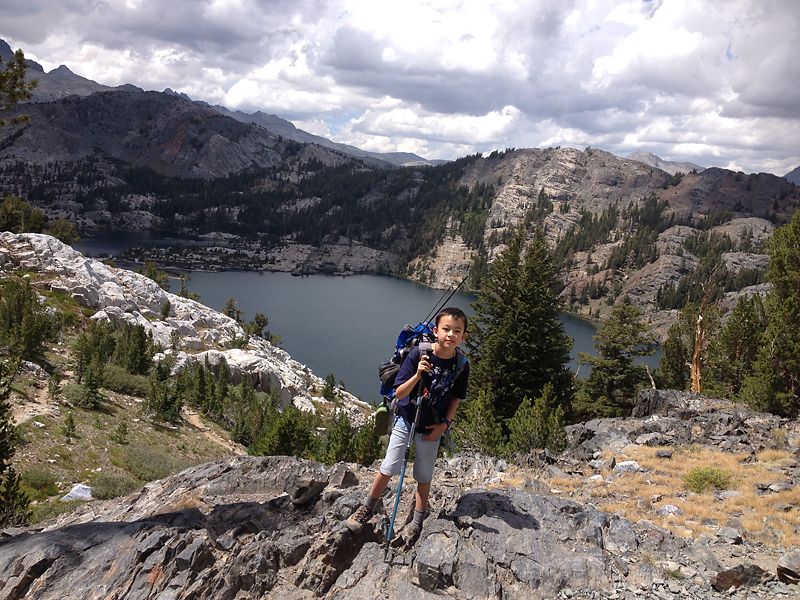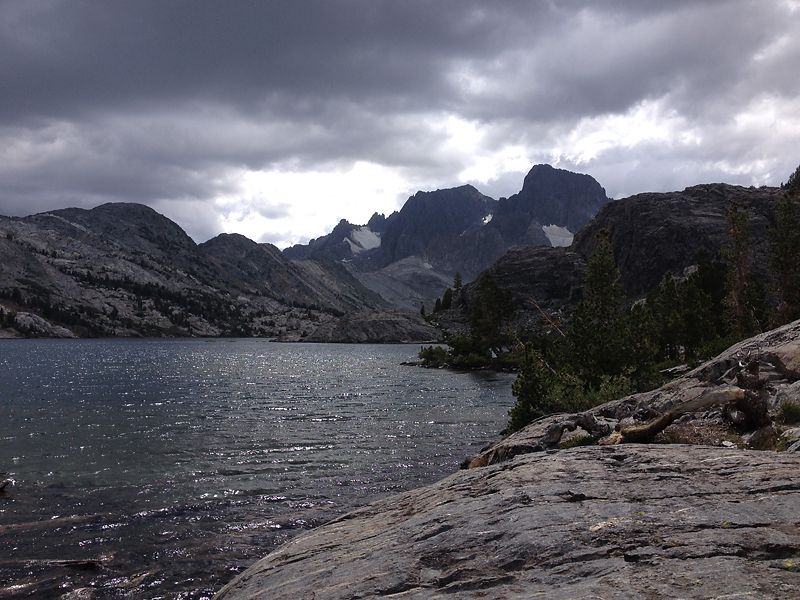 Monday we followed the JMT and went over the ridge to Altha Lake passing Garnet on the way. The sun turned into clouds, wind, rain, hail as a system moved through Monday and Tuesday the wind would stay with us most of the week only residing Friday and Saturday the last two day of our adventure.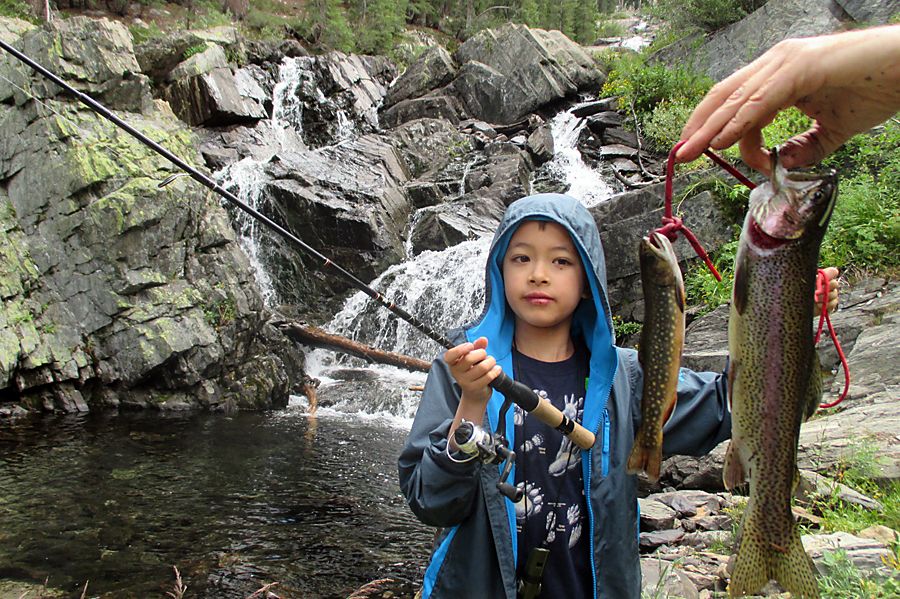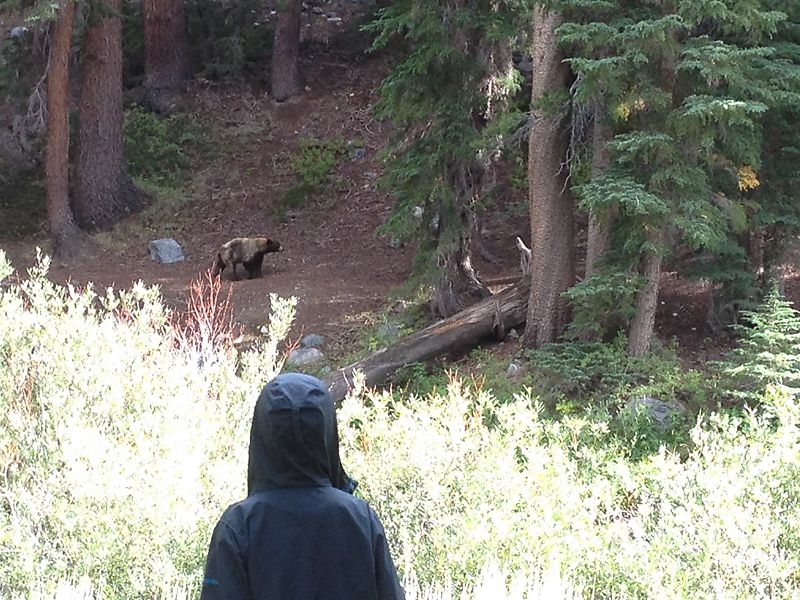 After a night of Thunder and Lightning and all the things it brings we opted to get some shelter and descended to the San Joaquin River. By doing this we forfeited our scheduled layover day at TIL but because our hiking days were so short and the need to get out of the high country and let the storm blow over, our layover day was hardly missed. Here Wes caught a 12 inch Rainbow the biggest of the trip up to this point and a little brookie before I could get my fly in the water. They tasted good wrapped in foil over the fire. This time Wesley spotted the bear and freighted it off with his whistle.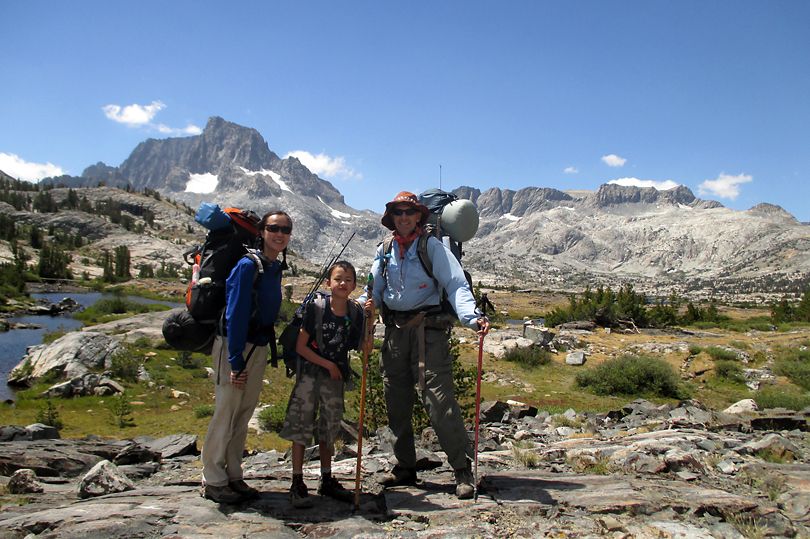 On Wednesday we headed for Thousand Island Lake, we stayed on the western end of the lake where we saw few people and good views. We explored the shore and a mysterious island were Wesley believes the Minions live and made this maze. The fishing here was also good toping out at about 13-1/2" and fat.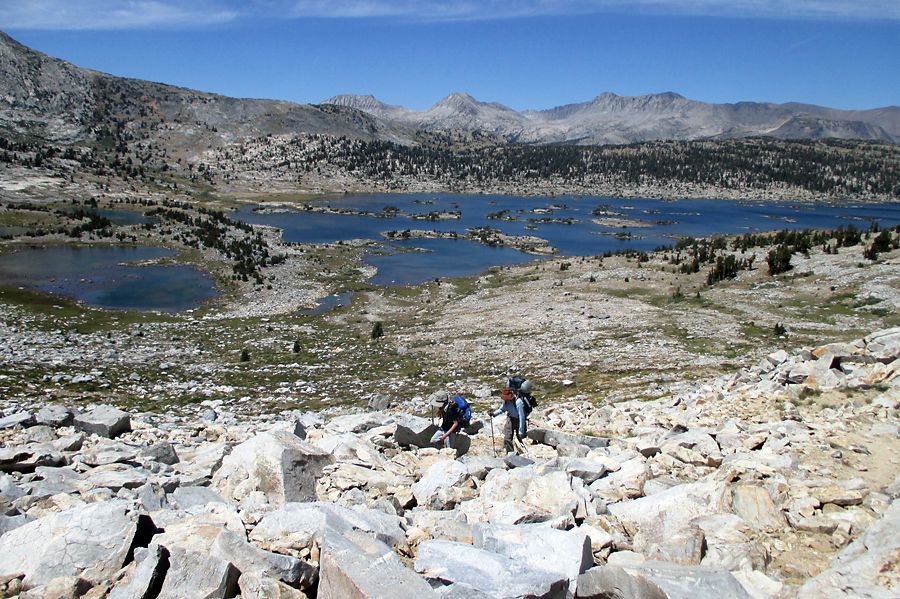 On Thursday we walked over the Southwest hump between TIL and Garnet Lake were we found a semi-sheltered area on the Southwestern end of the lake from the wind that just would not let up. As it turned out Garnet was my personal favorite lake with it flowers, solitude, and beauty. We had fish dinners everyday of our trip and most breakfasts too, we never got tired of having fish. Friday morning the wind finally subsided, here is a picture of Wesley building sand castles at a sandy shore, we then packed up our stuff and headed around the south side of the Garnet to give Altha another chance now that the weather was better.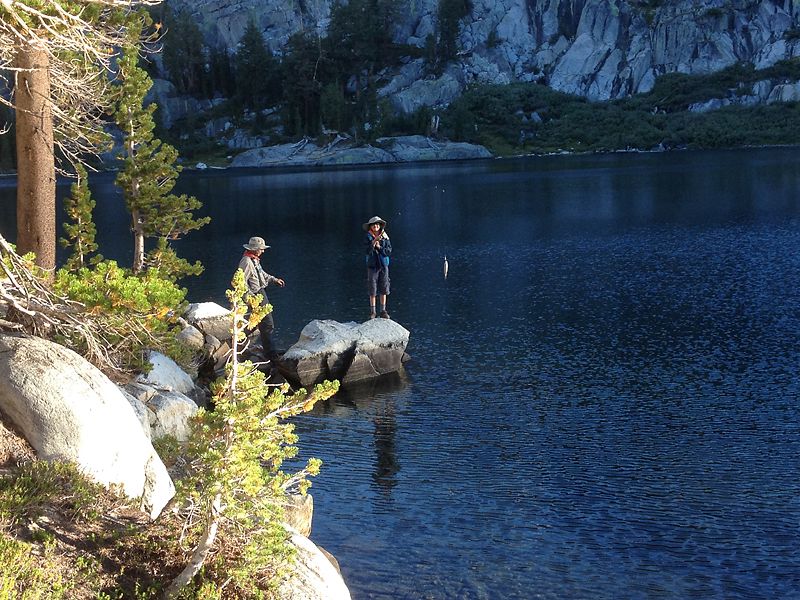 Saturday our last day we hiked down to the San Joaquin River and found a pleasant seldom use trail on the West side of the river that met up with the Shadow Trail then out to Agnew Meadows which concluded a very successful trip.