I decided to do a quick weekend trip to start out the season. It was pretty hot! I left work a couple hours early (working in Victorville at the moment) and headed up to the lone pine visitors center to get my permit. I arrived by 3, and hit the trail at Onion Valley by 4:30pm. I got a brand new pack that fits really nice, so this was its maiden voyage. I got an osprey atmos 65, but unfortunately the thing got really beat up. I was a little surprised when I looked the pack over...I dont think this thing is going to last.
I took the turn off to Matlock lakes and was camped at Bench Lake by 7pm.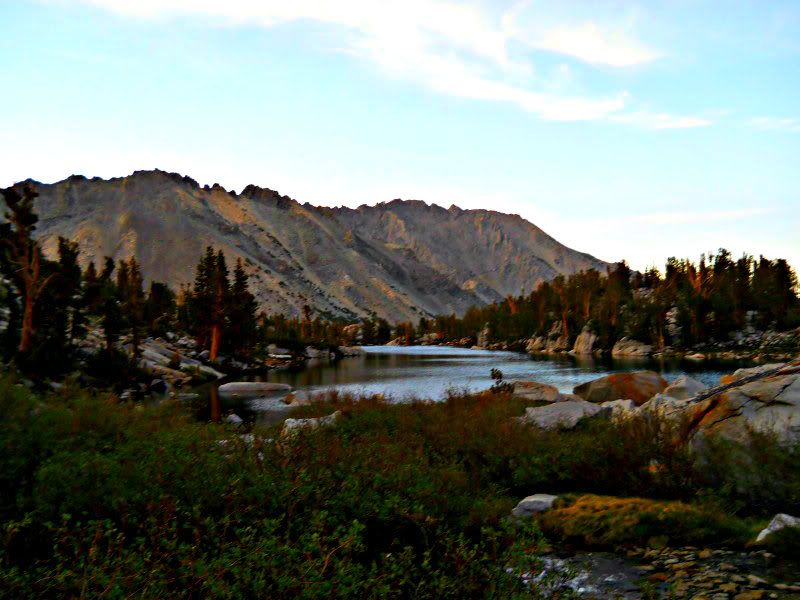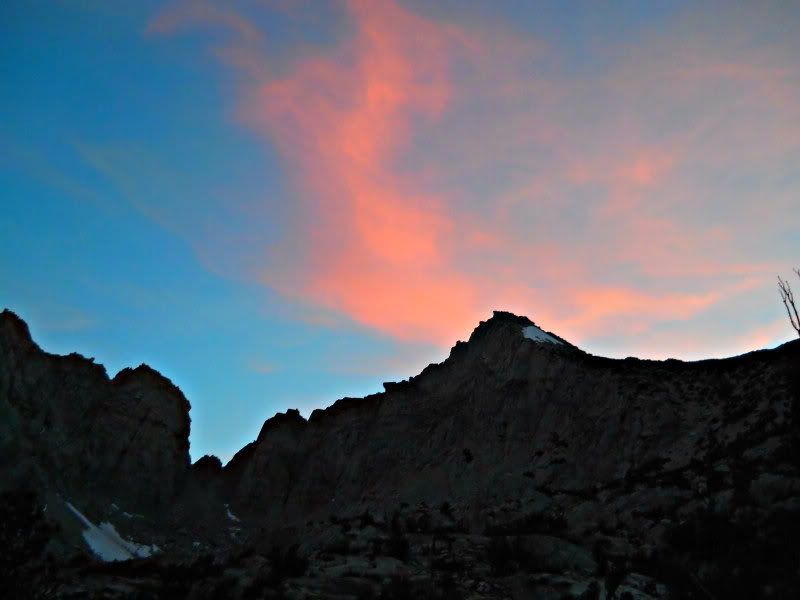 Up in the morning I looked up at University Peak. I really didn't want to work that hard. When looking at the topos I saw a notch I thought might be passable. I couldn't find anything about it in guidebooks or on the internet, save for a single picture that I found here on HST in a trip report from this year.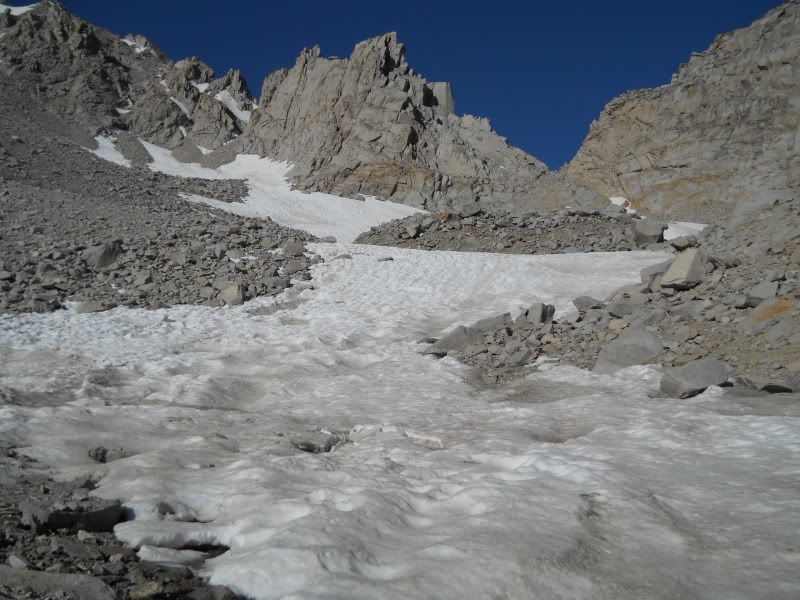 Feeling lazy, I decided the peak was too tall and I would go for the notch shown as the lowest spot on the ridgeline right of center. Looked easy enough. The tarn above bench lake is beautiful. I don't know if many people use this pass, but a mountain lion does.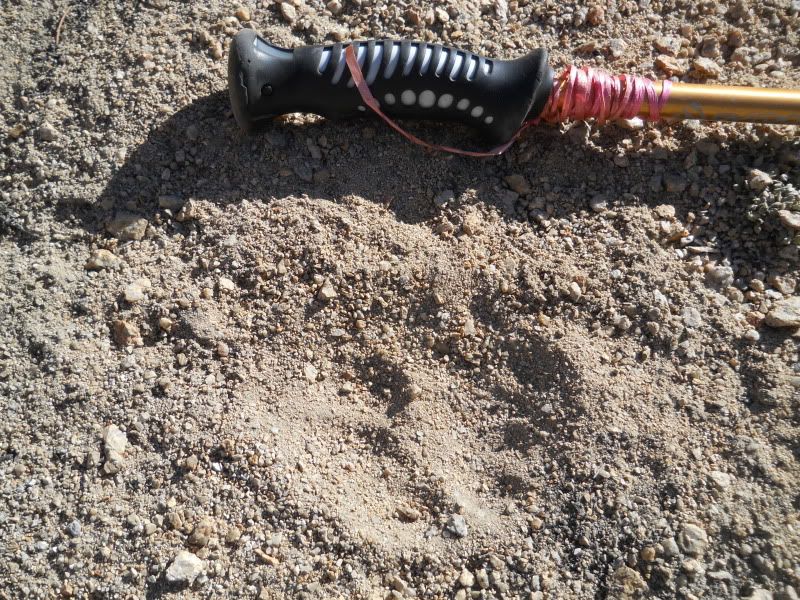 I crossed the snowmelt that fed the tarn and kept right, and ascended the loose sand and rock directly below the pass. It would have been easier and safer to do the class 3 rock to the right of the loose stuff. The scenery was beautiful. I love rock too. These rocks took on many different shapes and colors forming many different things faces and objects like watching clouds pass by
I then noticed the beautiful hell below me.
[rimg]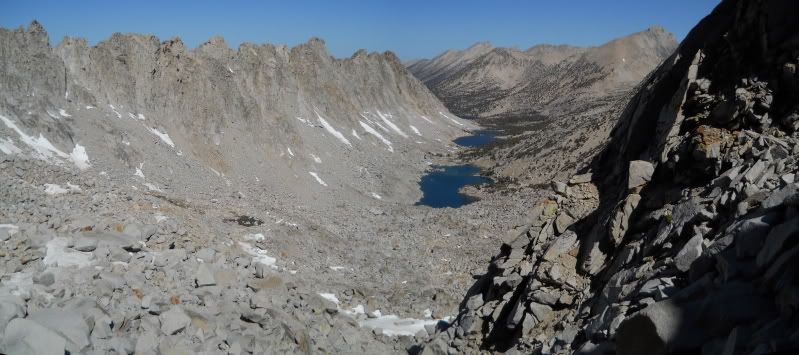 [/rIMG]
I will take relatively solid talus over the loose sandy vertical treadmill type stuff any day. So I plugged my way through with as much joy as I could muster. The views helped. I think I would do this pass again if I went the other way....from Kearsarge Lakes to Matlock Lakes.
The terrain, like all things, eventually changed.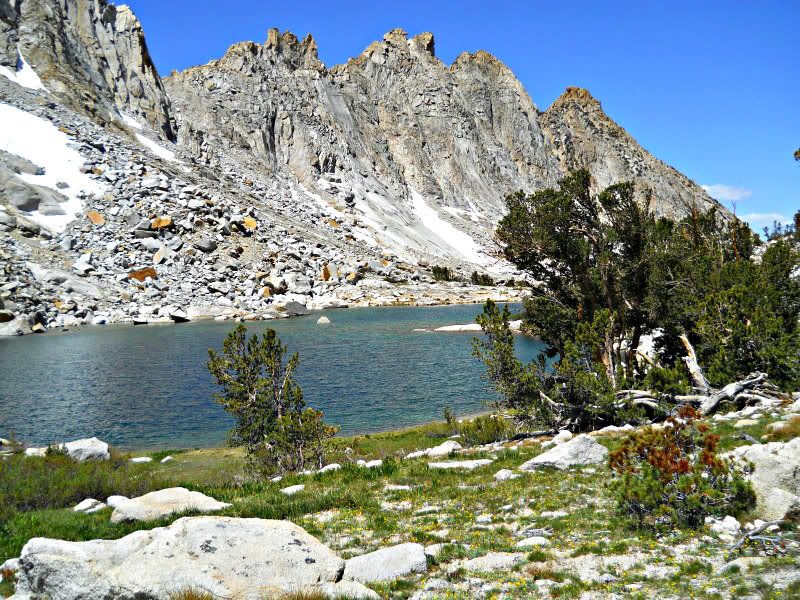 Passed an unfortunate deer with a broken leg. I thought of the mountain lion.
The views from the lakes are very nice. I hung out for a few to snack.

I had no idea what time it was (sat sometime), but I was looking up at kearsarge pass. I just figured I would continue on. I had to work today (mon), so I figured if I could make it out, it would give me most of the day(sun) to rest, what with the 4.5 hour drive home and all on Sunday.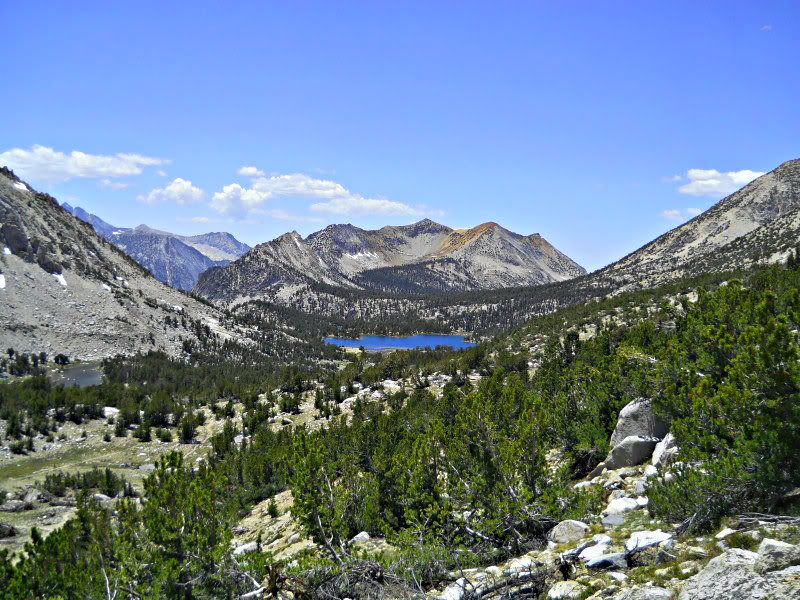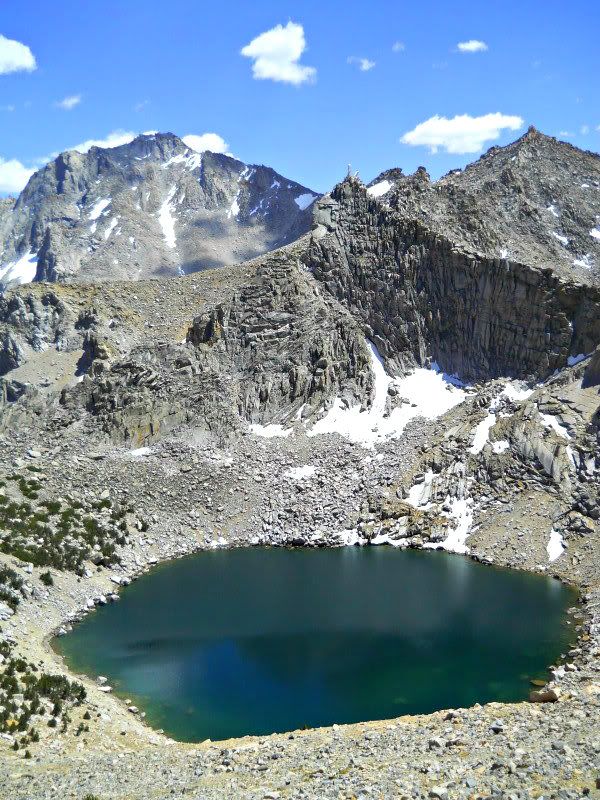 On my way down I ran in to many thru hikers. The first one I ran in to was SURE he ran into me in the desert, and gave me a funny look when I told him my itenerary. Another lady just looked at me and said "is ryan at the top?" Most said "have fun in town!" I was too worked to try to explain I wasn't this mystery doppleganger of mine. I got to my truck, drove to Independence for a proper dinner by 5 pm.