Not a back country trip but ever since my Dad drove his 1915 Dodge Bros. touring car across country a few years ago while my Mom trailed him in the RV, I have wanted to do it. My Dad was 75 at the time. In 2009 we drove the Dodge to Kaiser Oregon from Lucerne Valley near Victorville. About 850 miles. We went up 395 and spent the 4th of July in Independence. (seemed appropriate) We even drove the Dodge in the parade as well as celebrating the founding of this country. Let me tell you they know how to have a good time too. Pancake breakfast, pie and ice cream social. They had games for young and old including sack races and frog jumping contests. Then there was the pit BBQ and fireworks show. From there we went up and drove around the June Lake Loop and camped above Lee Vining. If you ever drove up 395, you know about the long hills above Bishop and Lee Vining. The old Dodge went up both in high gear. No down shifting although we did drop down to about 23 mph from the usual 35. Up though Bridgeport and on to Reno. We left the 395 at Susanville and took the back roads around Eagle Lake and on up to Klamath Falls Oregon. On up to Bend where we camped at Lava Lakes with my daughter and husband who live in Bend. From bend we went over the pass to Kaiser.
The start of the journey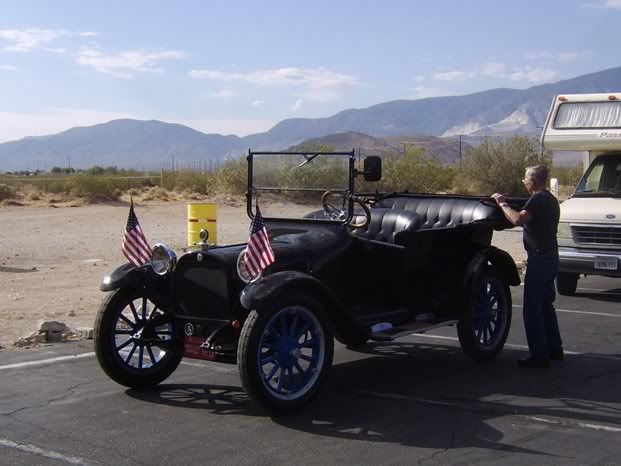 4th of July in Independence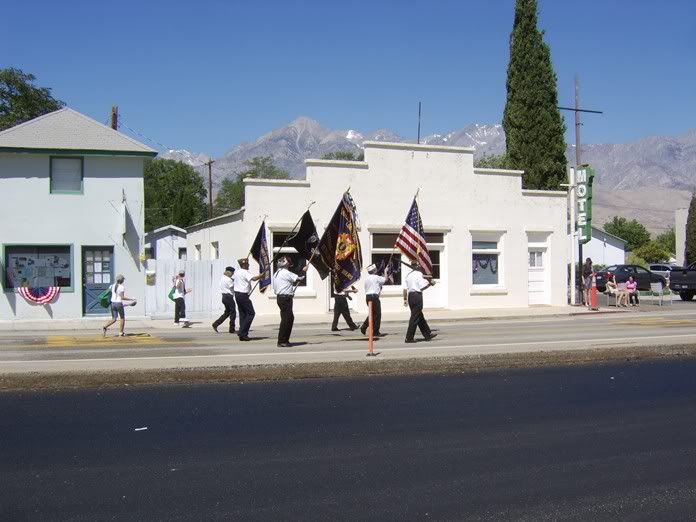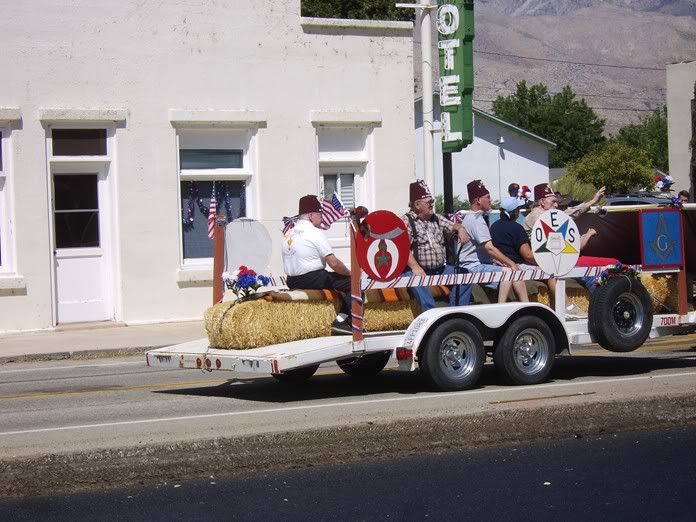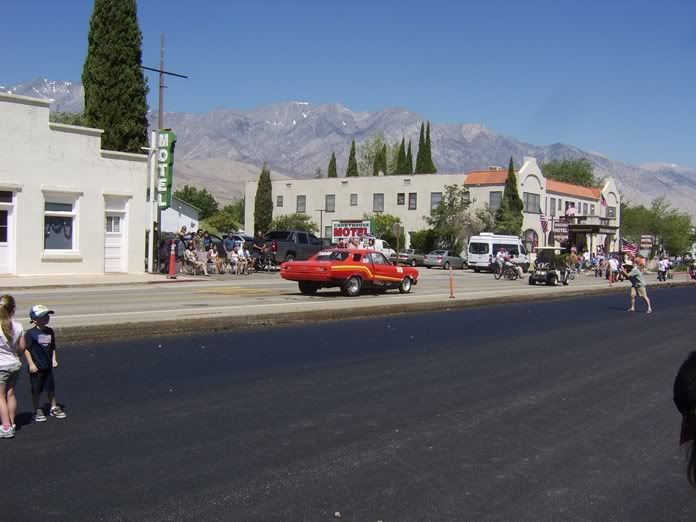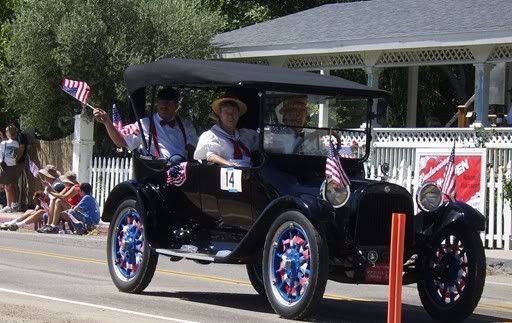 Coming down the 120 above Lee Vining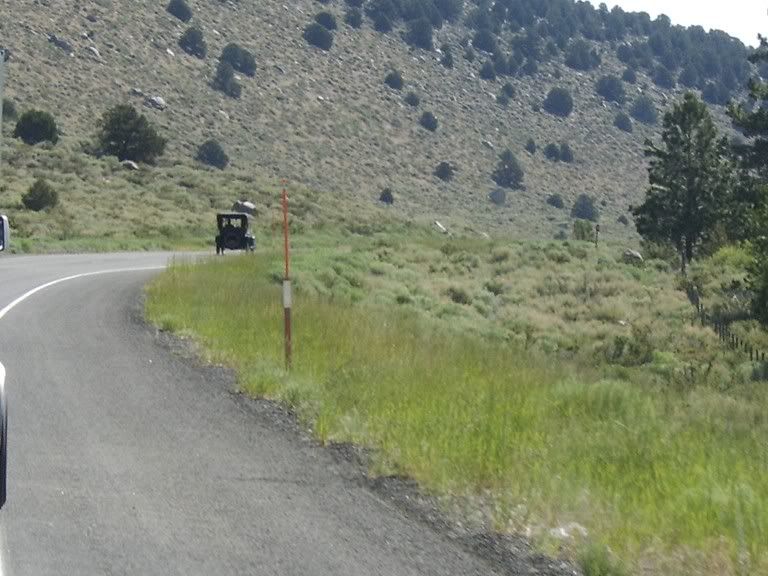 Going up the grade above Mono Lake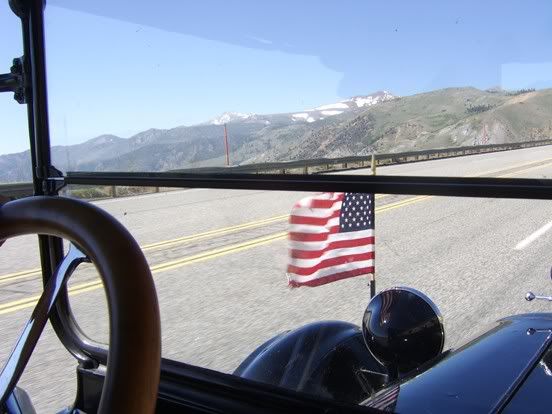 Klamath Falls Oregon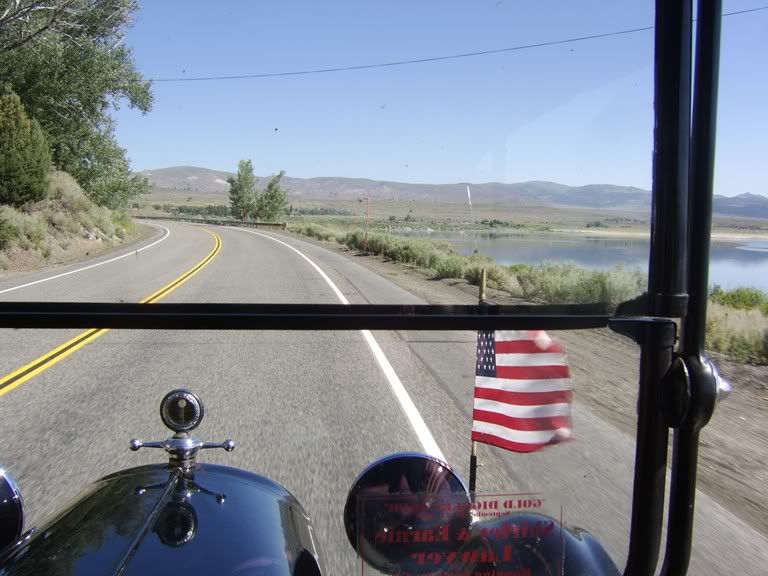 The car run at Kaiser.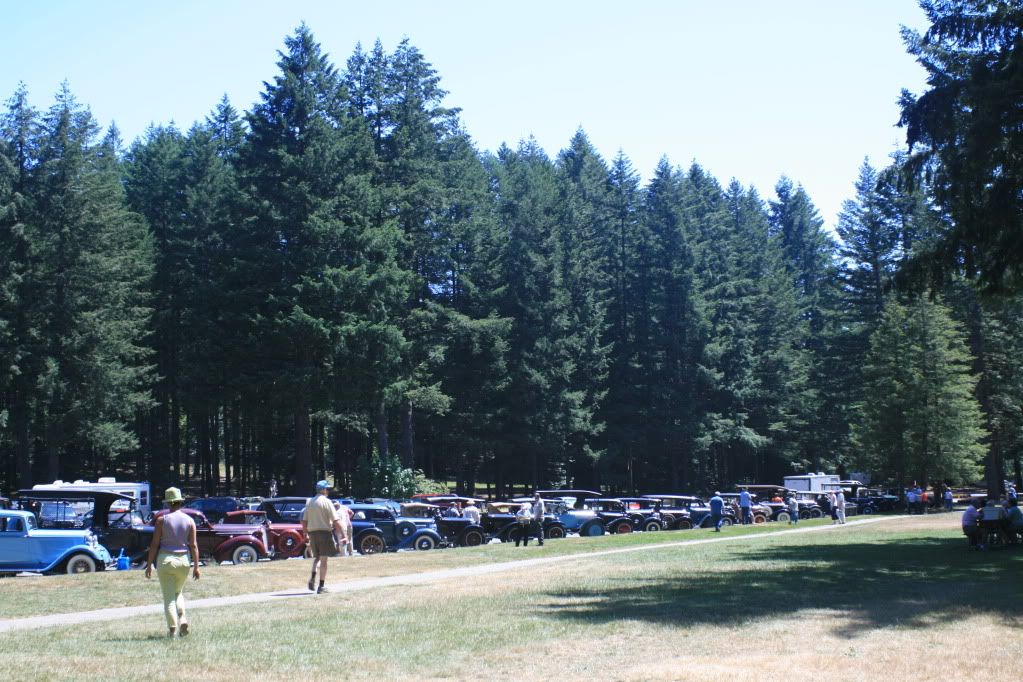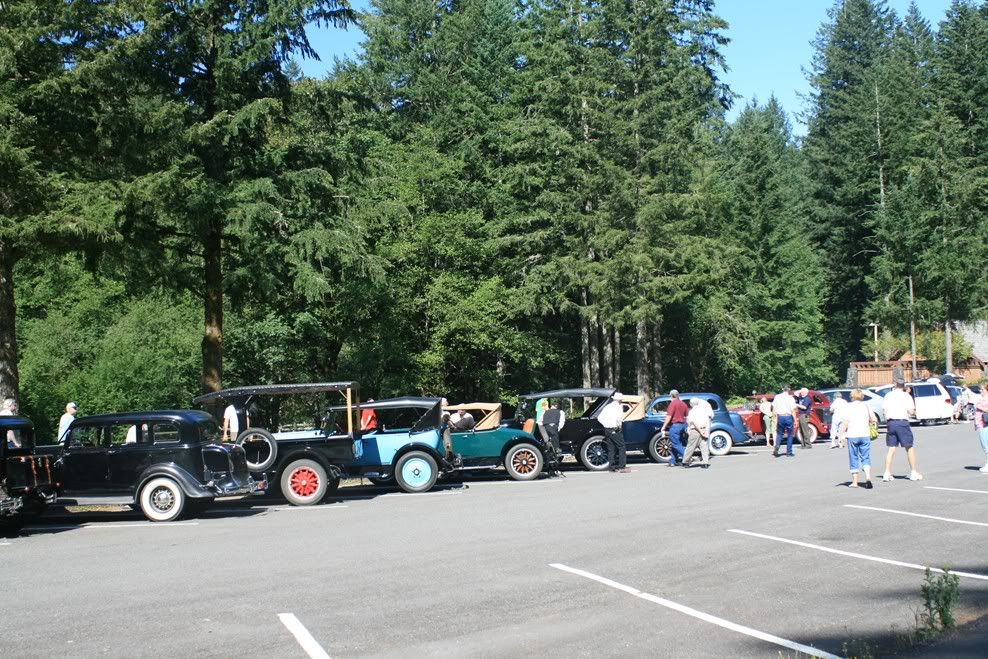 I think about this trip all the time but even more right now because my Dad is doing it again. He's Driving a 1927 Dodge Bros. to Moline Il. He'll be 80 this year.