This is an interesting day hike or easy overnighter that is just off I-5 in Siskiyou County. If you need a few hours break from the tedium of driving I-5, this might be just your ticket.
On the north side of Weed, take the Edgewood, Stewart Springs Exit. Head west under the freeway, then north briefly to Stewart Springs Road. Drive 5 miles on Stewart Springs and then bear right onto Forest Service Road 17, which is paved. Continue up the mountain, eventually passing a marshy area with Darlingtonia californica: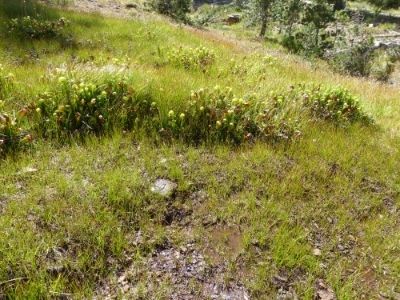 At the summit, about 10 miles you will come to the Park Creek TH, elevation 6800:
Here the PCT crosses the road. Hop on the PCT south and pass through these weather abused Jeffrey Pines: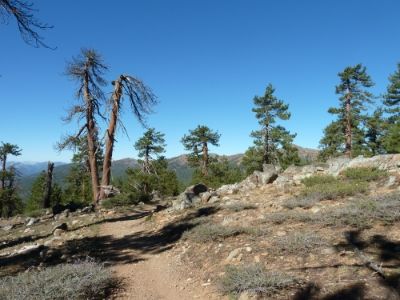 As you continue south, the Deadfall Meadows below will come into view: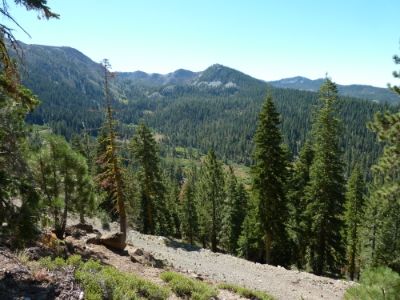 The Trinities are visible to the west: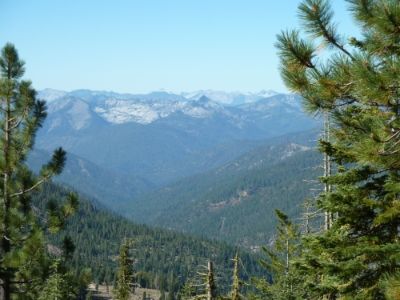 The trail is extremely well laid out as it follows the contour very closely. You will notice very little elevation change.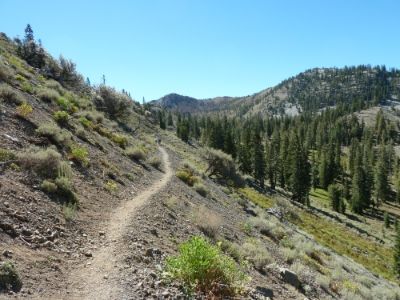 The neighboring mountains are pretty: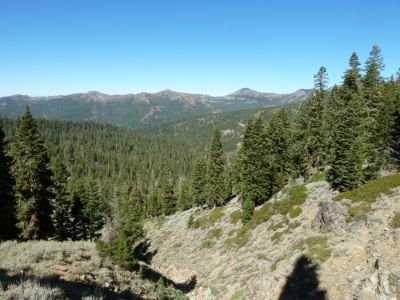 At 7,280 feet and 2.8 miles from the TH, Deadfall Lake is really nice:
At this point, the battery in my camera gave out, but there is a really nice view across the lake and up to Mt. Eddy, elevation 9,025. Mt. Eddy has a trail to the top, so you can also bag a peak easily. Nice way to spend the afternoon. Deadfall Lake has trout in it, but I wasn't able to hook any in the middle of the day, so species is unknown. On the weekends expect people. This is well known by the locals and people just over the border in Oregon, but like many things up north, unknown to people farther south. There is also a shorter, but steeper trail to Deadfall Lake that starts in Deadfall Meadows below. See
http://www.fs.usda.gov/Internet/FSE_DOC ... 008588.pdf
for more info.