Spent my 4th holiday at my family's place in southern Oregon and managed to get out for a morning of hiking along the PCT, 3 miles south of the Greensprings summit, on Highway 66, east of Ashland. This deep in the heart of the Siskyous, which are full of interesting plants. This also part of the new Soda Mountain Wilderness. I had attempted to hike the same area on Memorial Day of 2012, but it was blanketed with a late snow. Timing was much better on this trip as both the dry areas and the wet meadows were quite spectacular. My brother and I were also able to climb Soda Mountain, which gave excellent views over both the Rogue Valley and the Klamath. Here are some photos of the trip.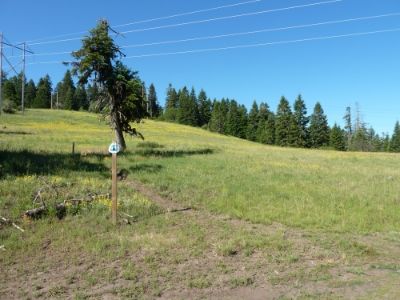 This is the TH where the PCT crosses Soda Mountain Road. We are approximately 3 miles south of Highway 66 and the Greensprings Summit. Elevation is about 5200 feet. We were soon hiking in the Soda Mountain Wildness and through a dry "rock garden" that was in the prime of flowering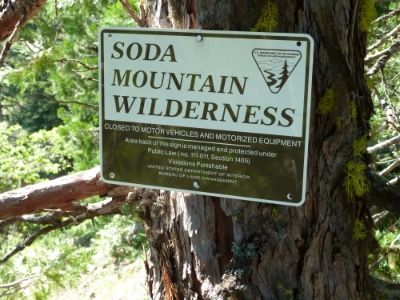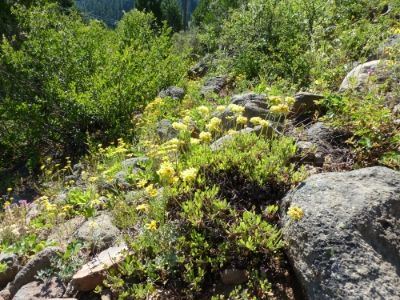 I think this is an Eriogonum of some sort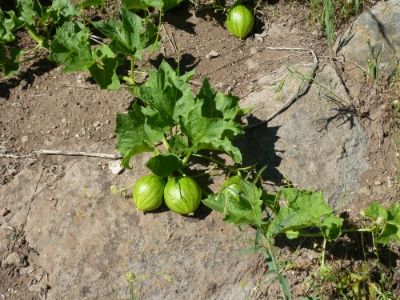 Here is some Wild Cucumber (Old Man in the Ground)
Castellega (Indian Paintbrush), Owls Clover, and a composite we refer to as "Oregon Sunshine"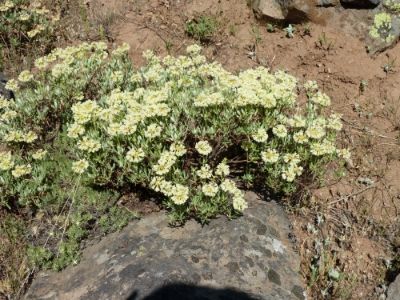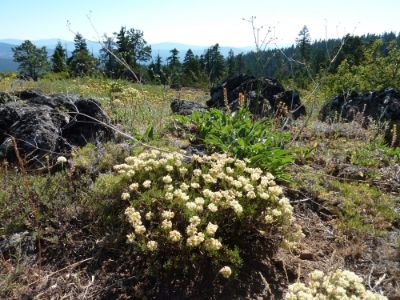 More Eriogonum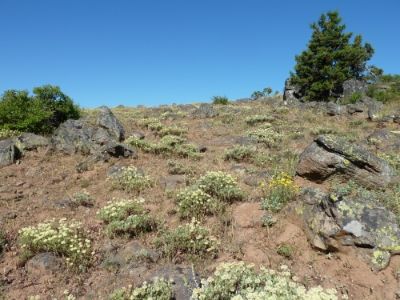 A general view of this dry hot "rock garden"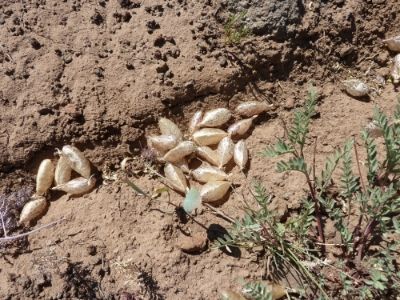 Some Locoweed. In the distance: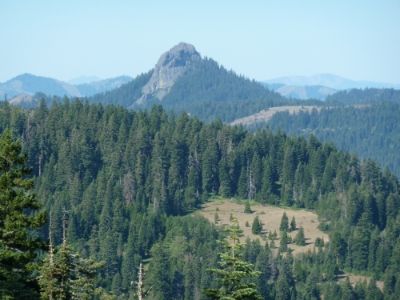 Pilot Rock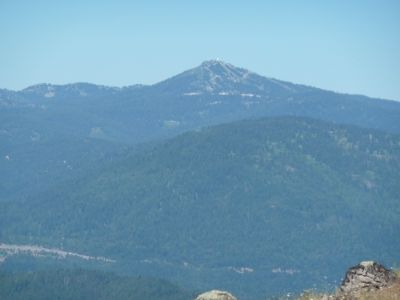 Mt. Ashland
After enjoying the rock garden, we quickly plunged into deep higher altitude (for Oregon) forest and meadows.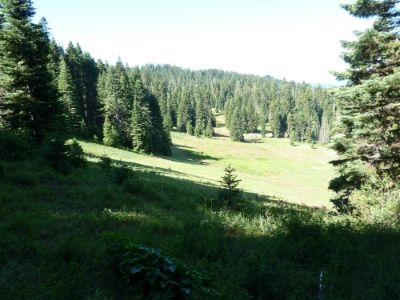 We found a spur that we suspected took us to the summit of Soda Mountain. It joined this road: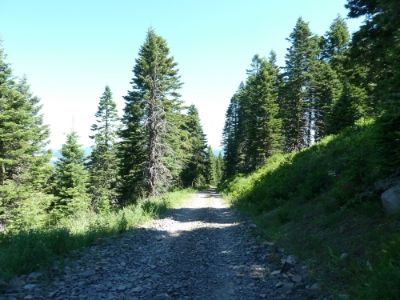 And soon we were at the top.
Here is the lookout, which was still being used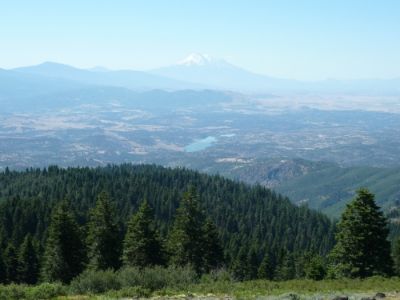 Great view of Mt. Shasta and Iron Gate Reservoir (soon to be torn down). The summit is about 6000 feet. We returned down the road and spur to the PCT and continued south. We soon came to this meadow and fire pond: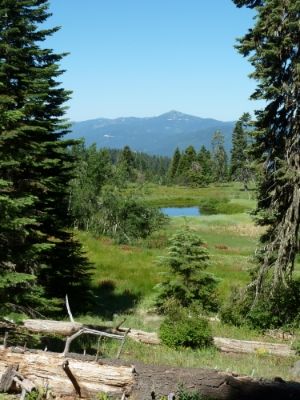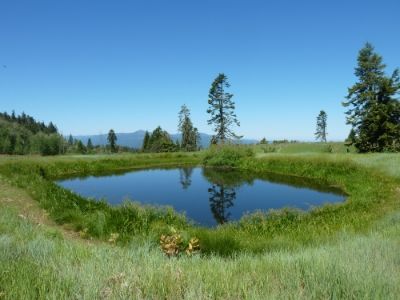 There was an aspen grove nearby and the meadows were nice:
We continued down the PCT for a while: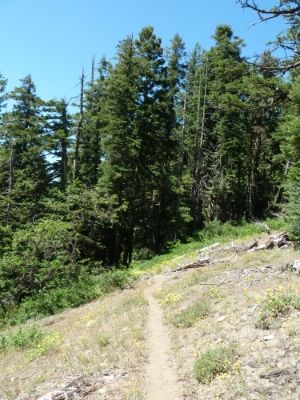 Then turned back and called it a day. About an 8 mile hike all said and done.