Last September I did a little reconnaissance in the Red Buttes Wilderness, located on the Oregon California border southwest of Medford. I had my 72-year-old mother with me, so we could only do a few miles, but it gave me a flavor of what the wilderness was like. You've probably never heard of the Red Buttes; it's remote and relatively unknown. Here are a few shots from my trip.
To get there, head up to Grants Pass, and then take Highway 199 headed toward Crescent City. After about 30 miles you will come to Cave Junction. A few miles south of town, you will come to the Waldo Road, a route that connects the Illinois River Valley to Happy Camp and the Klamath River. At the summit, near the Oregon California Border, Forest Service Road No. 5726 heads to Bolan Lake and the west end of the wilderness. We stopped at Bolan Lake, which has a nice Forest Service campground. Good place for a kick back camping trip.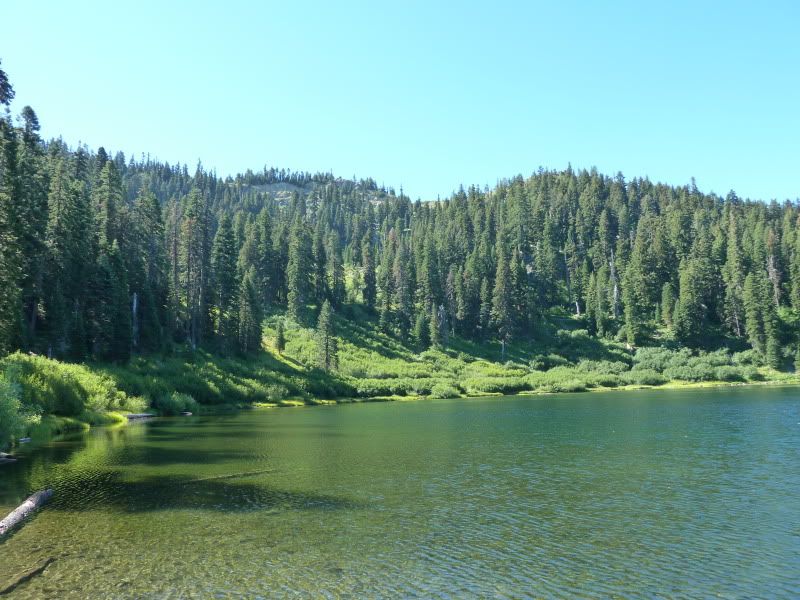 There is a lookout a mile and a half away that you can hike to on Bolan Mountain,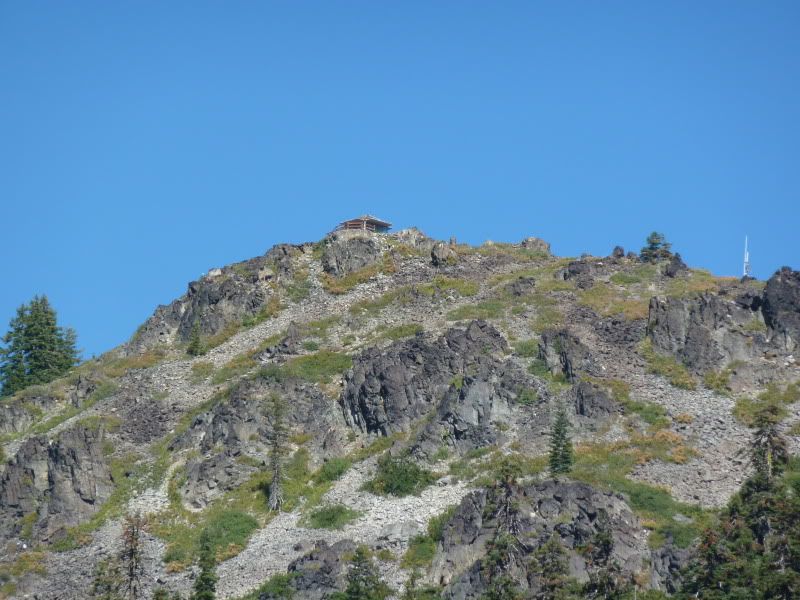 The trailhead is a short drive away and rather non-descript. It's about a half mile in to Tannen Lake, at elevation 5000 to 5100. The lake is rather enchanting and contains trout.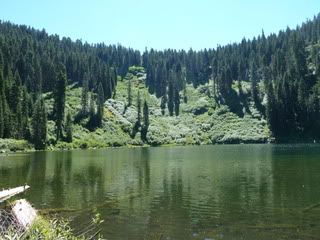 Note the big brush patch on the other side of the lake. If I was a bear, that's where I'd be.
There were was an extended family fishing at the Tannen, so we decided to walk another mile to East Tannen Lake. Along the way, I ran into one of the rare tree species found in the high Siskiyous, the weeping spruce (Picea breweriana).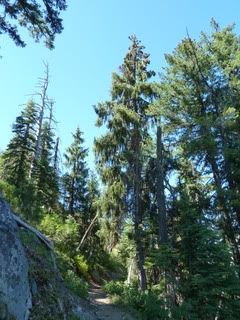 We had East Tannen Lake to ourselves and had our lunch there. It looked very similar to its sister to the west.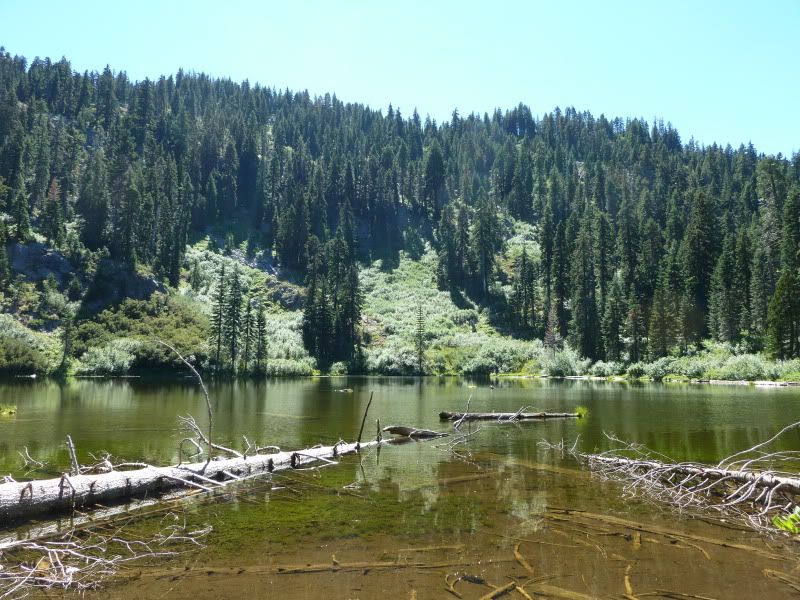 We could see some of the Red Buttes to the east.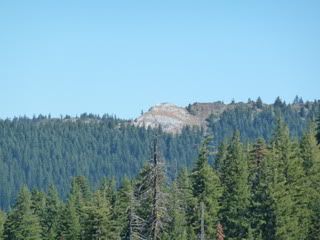 We ambled back, having got a good enough taste of the Red Buttes to further whet my interest.
On the way out, I something that really caught my attention; to the southwest was what turned out to be Preston Peak: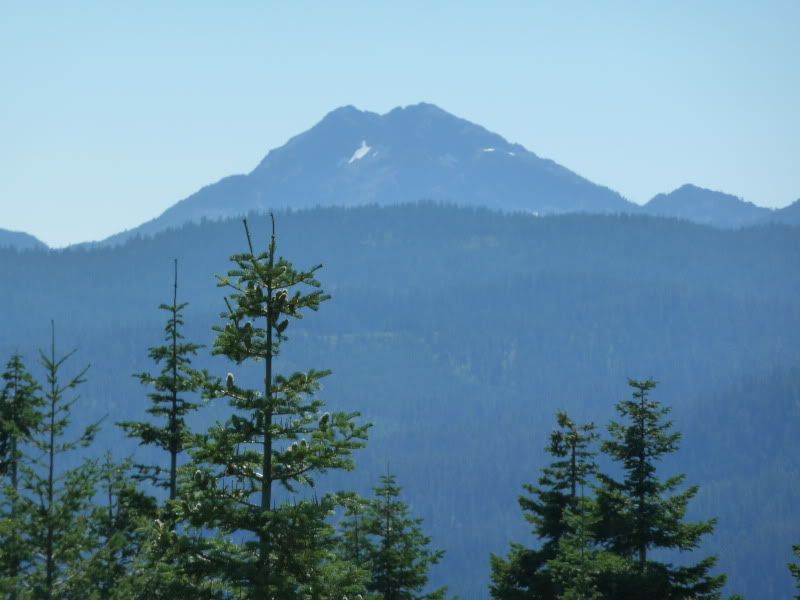 This got my attention. I want to climb that beast. How do I get there? I had to pull out every Forest Service map for southern Oregon and northern California before I found it buried in the upper end of the Klamath National Forest. Elevation 7308 (pretty high for the Coast Range!) Located in the Siskiyou Wilderness. People climb it. See:
http://www.summitpost.org/preston-peak/151021
I want to go!
So, reconnaissance trip successful. Got to go back.