I wasn't able to head out for a 'real' hike the last two weekends, but was able to get away for an hour or two.
Do you guys have a local hill or mountain that you use for training or for when you can't get away for the day?
Blue Mountain || Distance: ~3.16 mi || Duration: 1hr 25m || Gain/Loss: ±1,258′ || Net Elevation Gain (at Max Elevation): +982′ || Max Elevation: 2,406′ || Difficulty: Easy, but steep
Hiking with Dogs: Blue Mountain, November 8 2015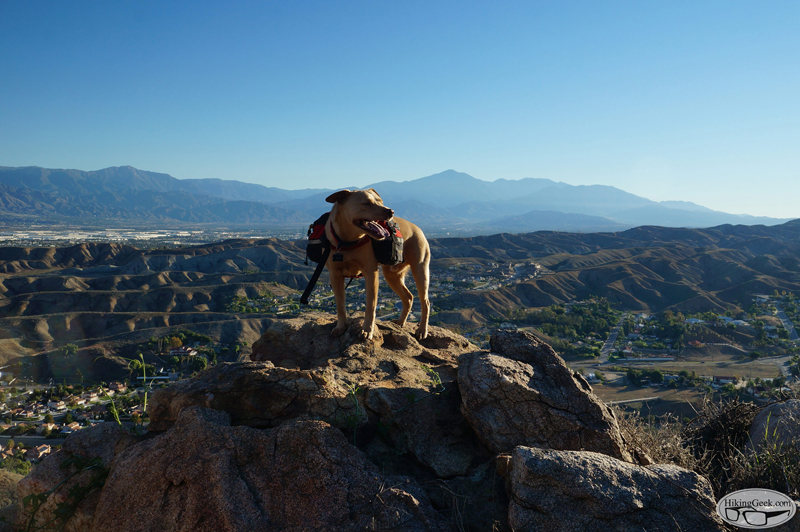 Riley is excited to get out for a while. San Bernardino Peak is the high point in the distance.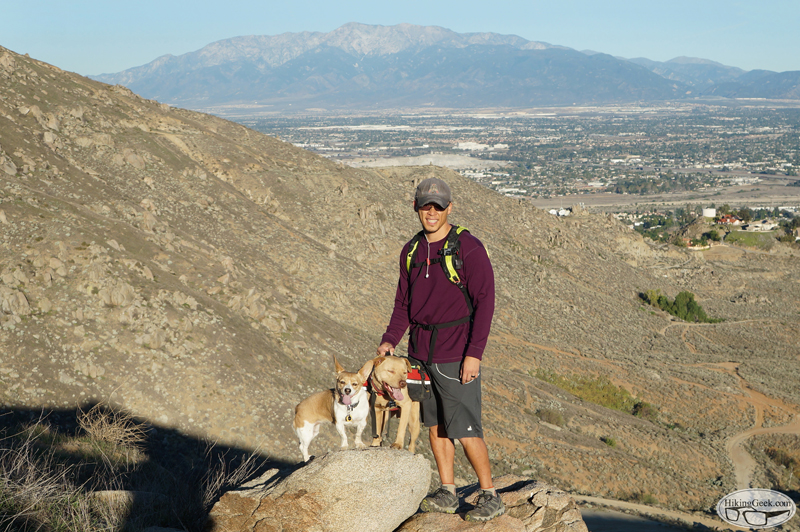 San Gabriel Mountains Behind Us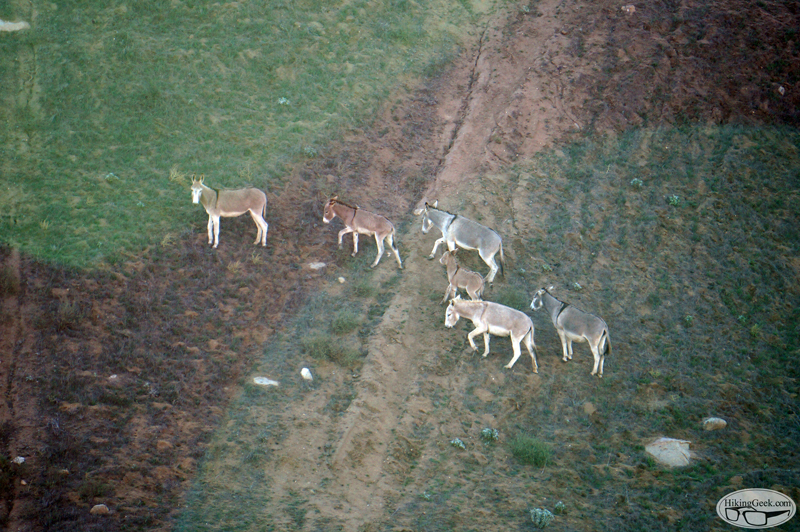 Wild burrows (sorry for the weird lens flare)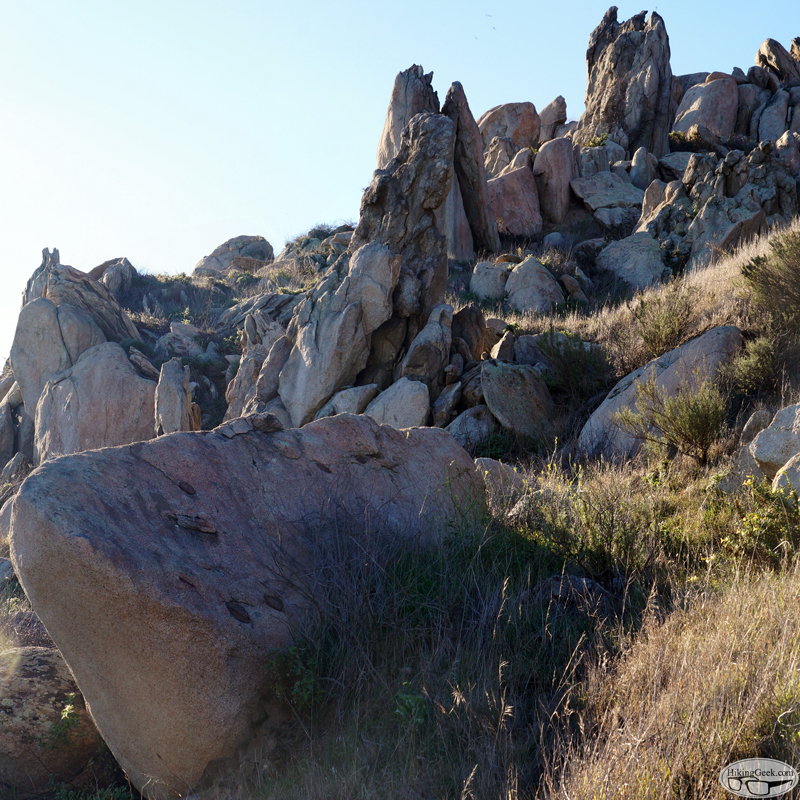 Nearing the summit