Since I am professionally unemployed during the summer, it gives me a lot of time to go on fishing trips, like the one I recently took to Montana. One place that I have always wanted to go there was the South Fork of the Flathead in the Bob Marshall Wilderness. I have heard really great things about it: great fishing, wonderful scenery and absolutely wild and pristine. However, the trouble is access. It is a HUGE wilderness area, 1.5 million acres and that doesn't count the National Forest land to the north, around Hungry Horse Reservoir. The drive into the trailhead is 54 miles on a windy dirt road, THEN you start hiking! Remote with a capital "R."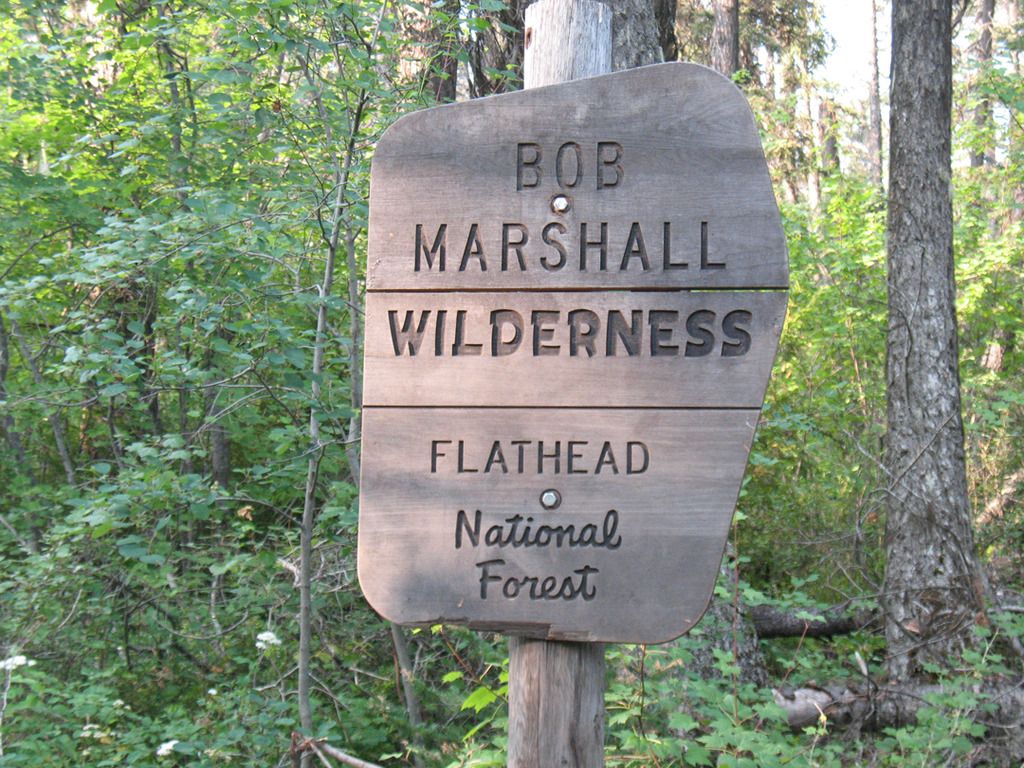 I know of local packers that will take you in there, or other outfitters which will float you down the river, set up your tents, cook your food, etc. However, I don't have the thousands of dollars it takes to do those kinds of trips, so I planned my own "poor man's" trip to The Bob, which involved backpacking in from the Meadow Creek trailhead and getting as deep into the wilderness as possible and then fishing the river in any accessible spots. Well, it worked out for the most part, I was able to get deep into the wilderness, I did catch a lot of trout, but the access to the river can be pretty limited, especially in the first ten miles when coming in from the north.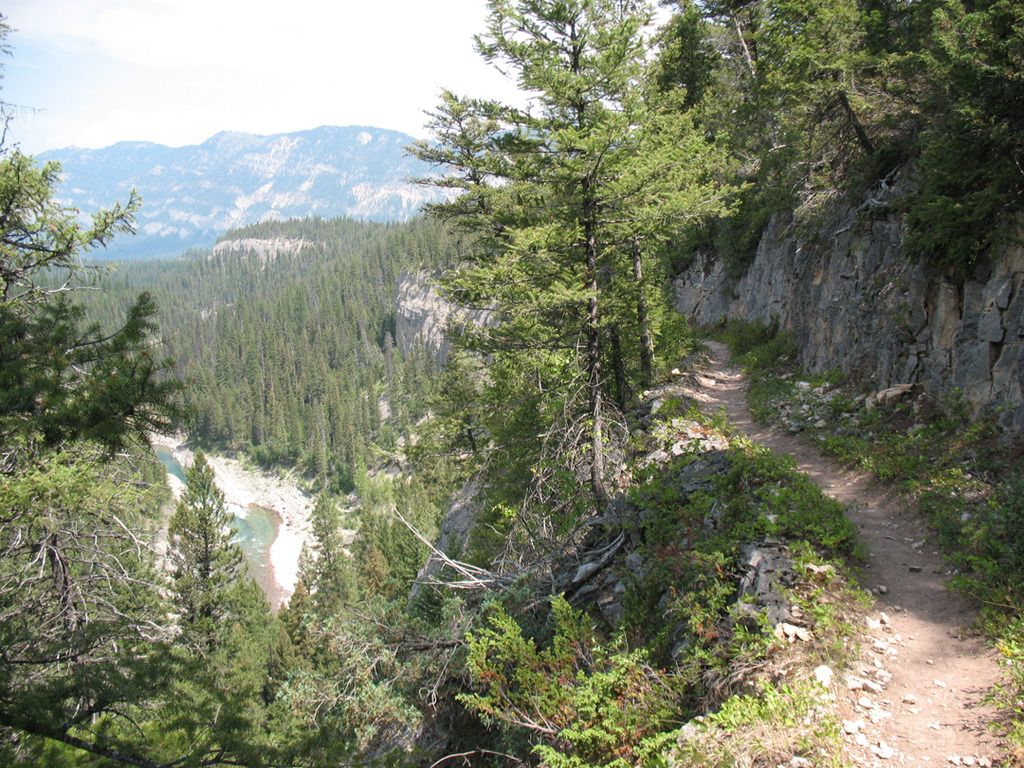 Yeah, that's a portion of the trail and WAY down there on the bottom left, about a thousand feet straight down is the river.
The scenery couldn't be beat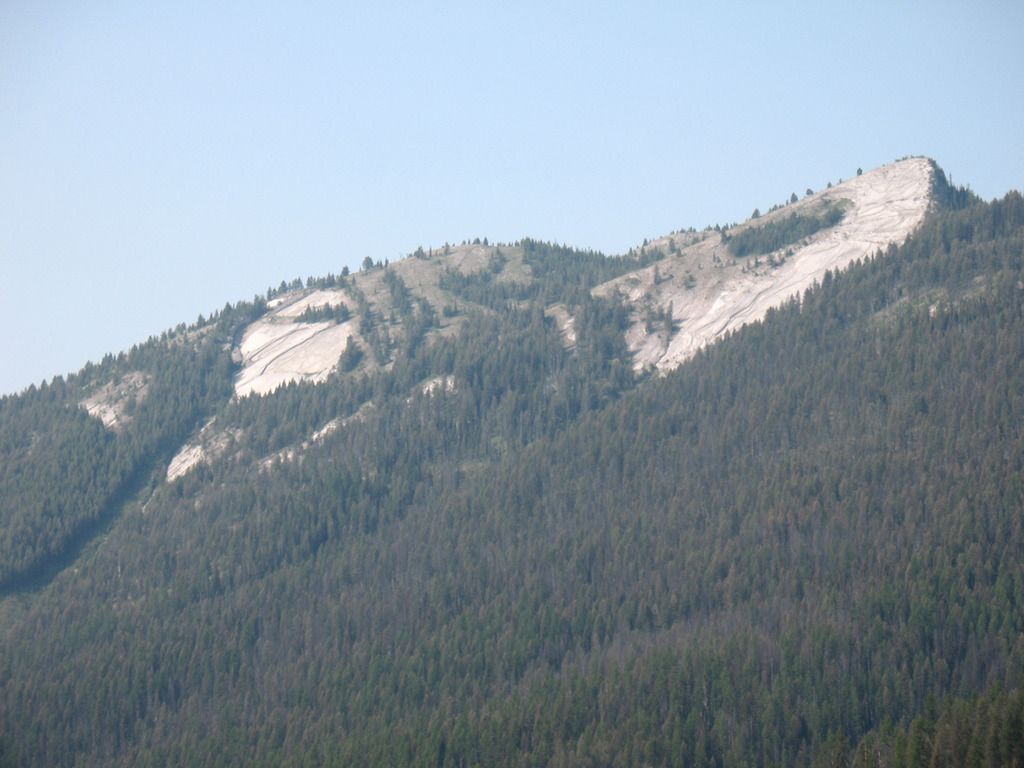 There was plenty of wildlife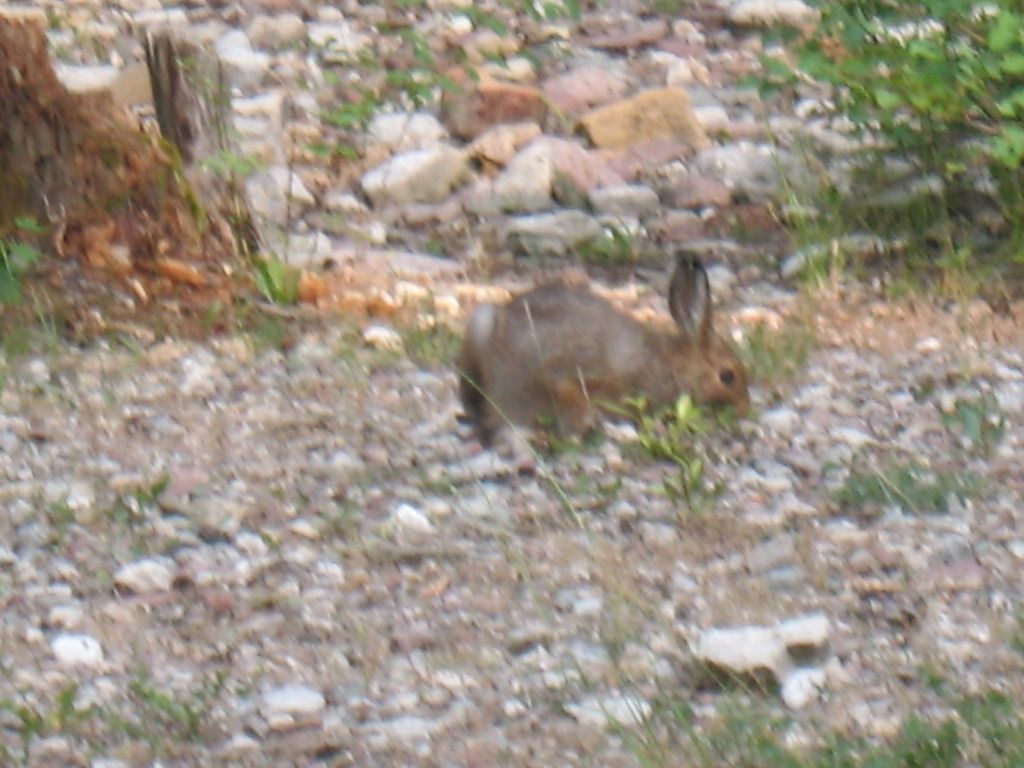 And "calling cards" from larger wildlife, but I didn't see in person
How was the fishing? Outstanding! This was a typical Westslope Cutt that you could catch. Not huge, but a fish like that on every few casts using a big, bushy dry fly.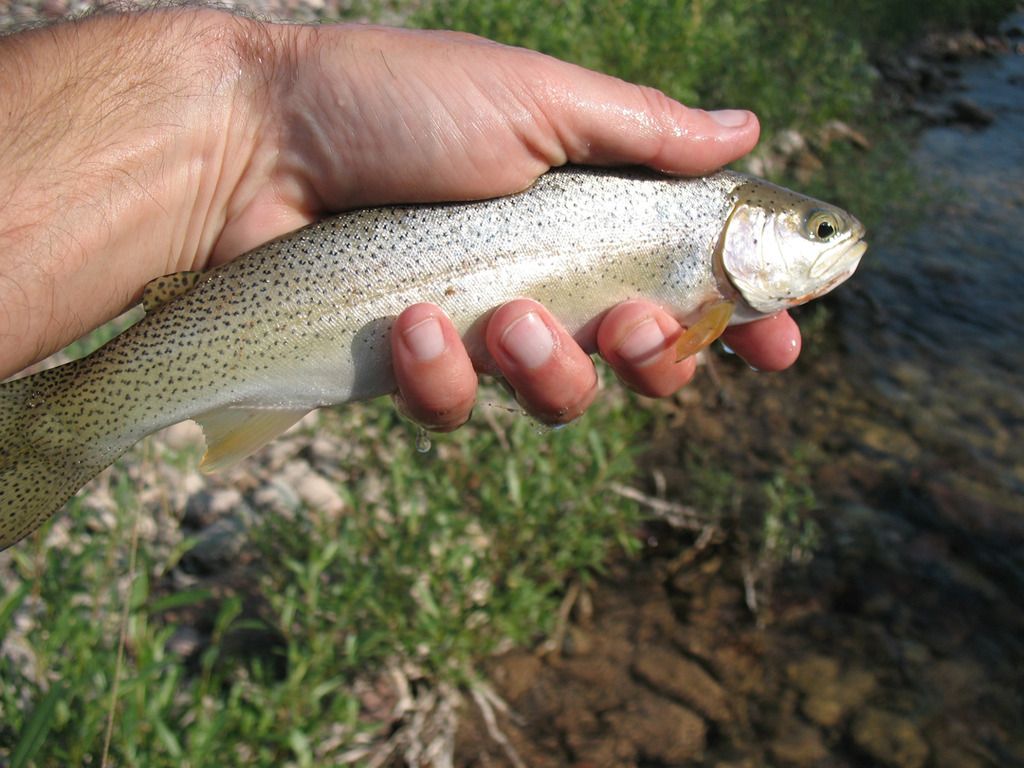 Sometimes they were bigger too, like this nice 17 incher.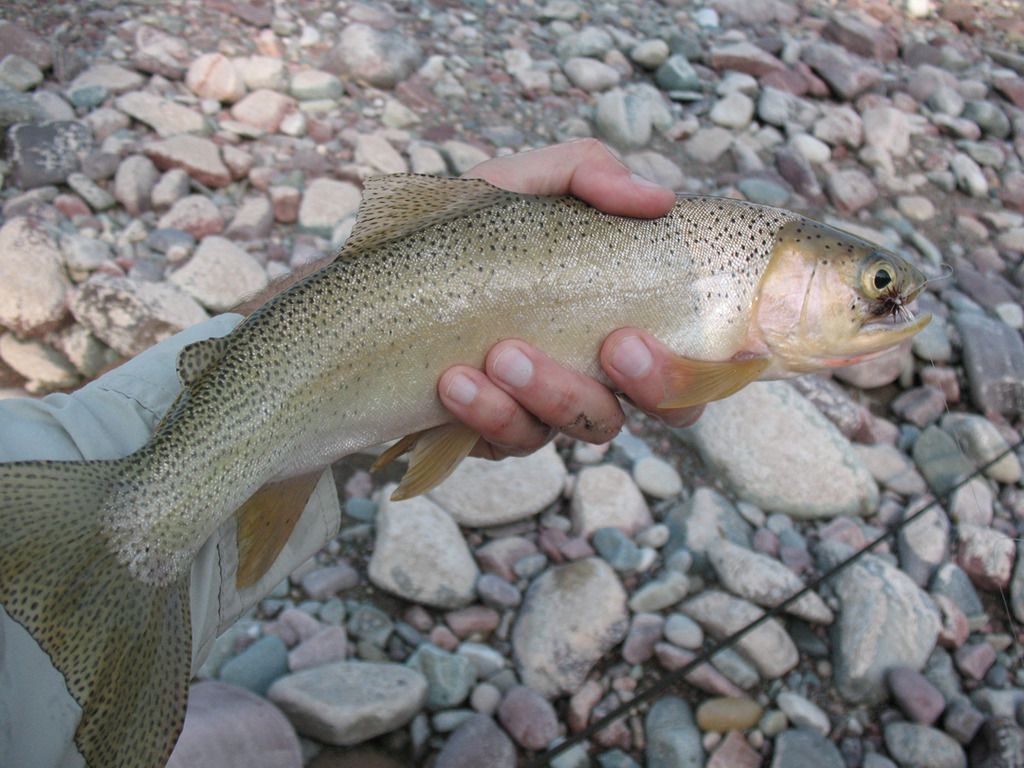 The accommodations were fine. Spartan and not exactly spacious, but they kept the bugs and rain out.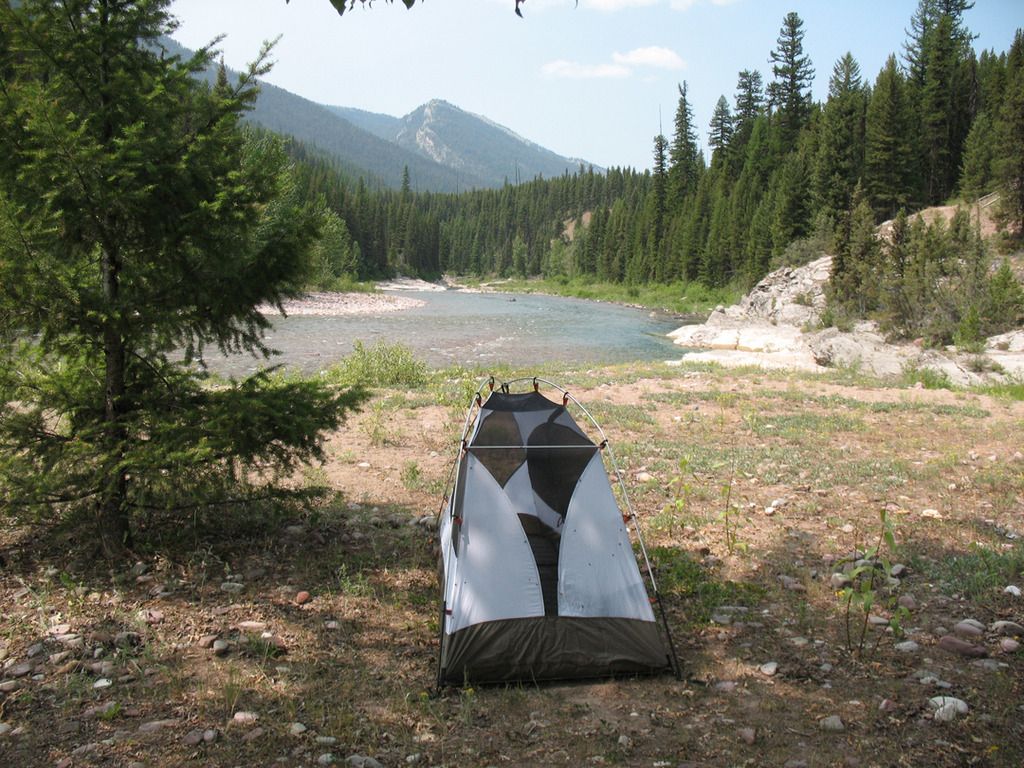 After Black Bear Creek, the river widened a bit, so access was easier.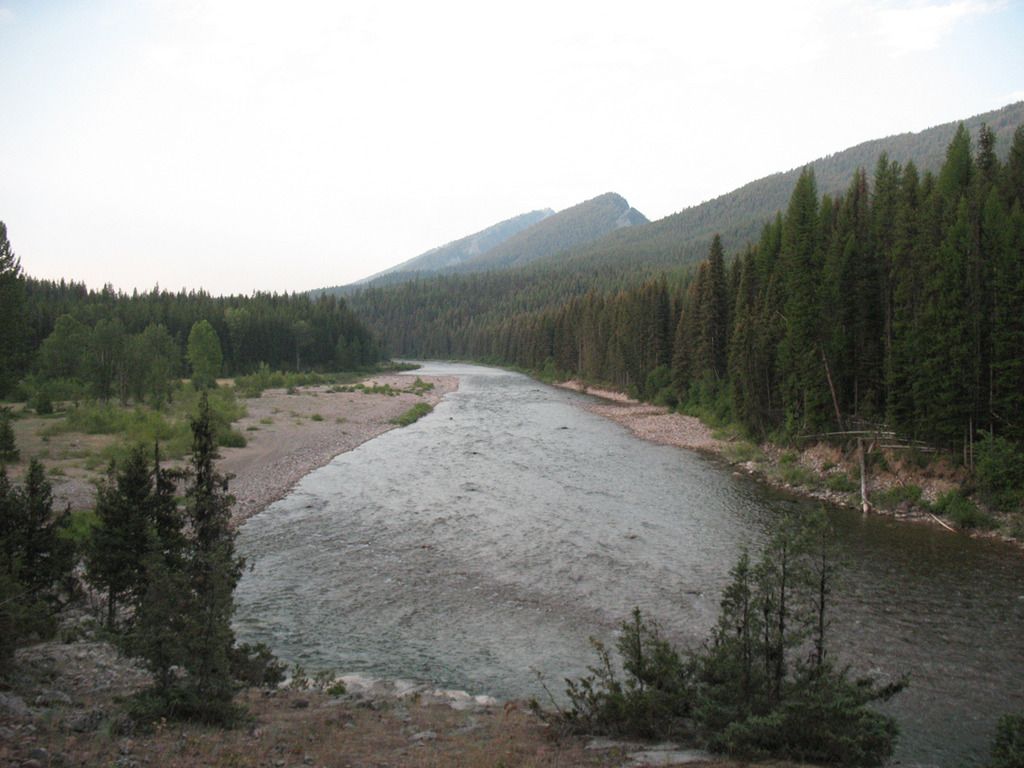 However, I was also there in hopes of getting a big bull trout, which reside in big emerald pools like this one.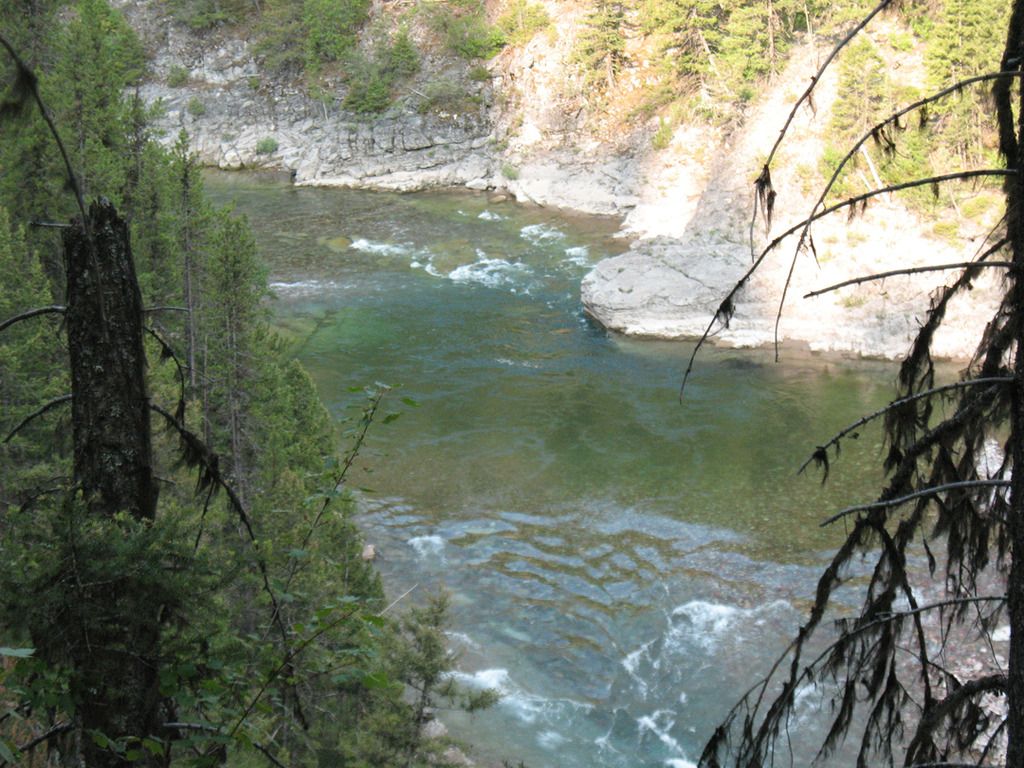 As much as I tried, I didn't tie into a bull, but I didn't feel too bad, as I talked to a couple of local guys that spent two weeks doing a slow and methodical float down the length of the river and they didn't get one either.
After hanging out down there for almost a week, I went back to civilization, re-grouped and then went and fished some other well-known streams in Montana; places like Rock Creek, The NF of the Blackfoot and the Forks and main stem of the Bitterroot (before hoot owl kicked in).
What were they like? Here are a few samples: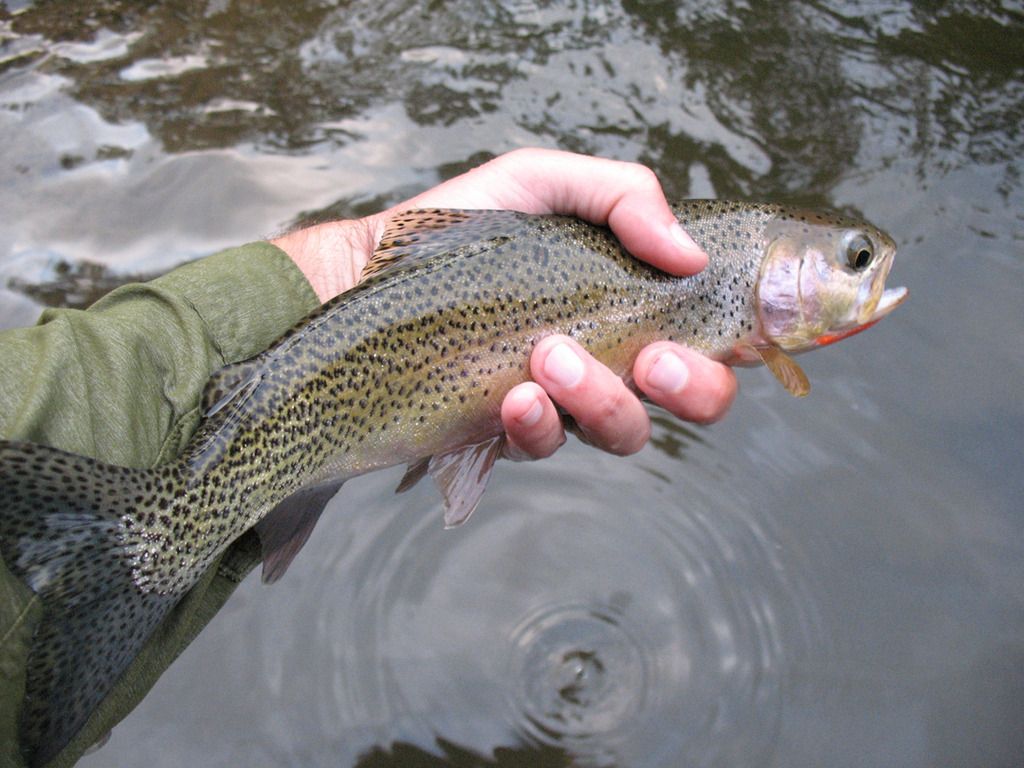 In addition to fishing a lot, I went to Darby's Logger Days and saw some timber sports competition. Interesting stuff! I had no idea some of that stuff even existed.
Additinally, there were some amazing sunsets…
…that made me (and the trout) smile…at least it just looks like it…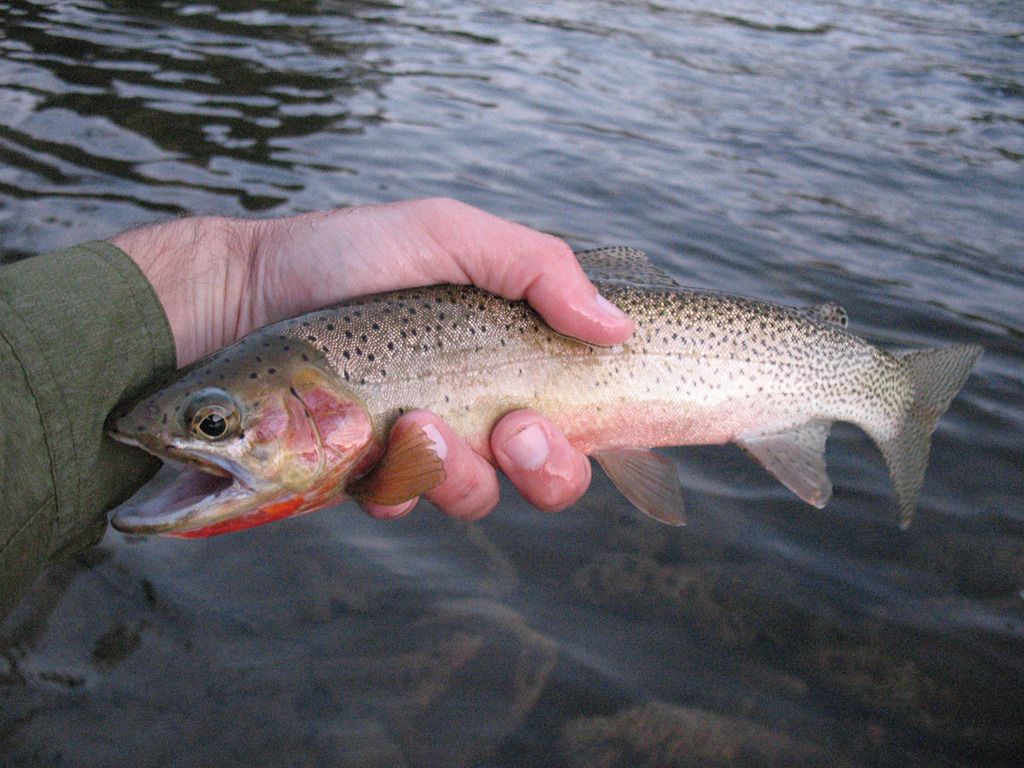 Anyhow, that's an overview of the trip. I hope you enjoy.
Cheers,
--Fly Guy Dave