TITLE: Mount Lamarck
GENERAL OVERVIEW: Situated at the northern end of the Evolution Region, Mt. Lamarck is the peak just directly north of a popular trans-Sierra route where it crosses Lamarck Col. It has a large summit plateau with five distinct high points. From North Lake trailhead and Upper Lamarck Lake, it is distinguished by it's long flat summit ridge with a v-notch (North Couloir) towards it's southern end. Note that the summit register is notoriously difficult to locate, as there is ongoing debate about the true highpoint of this peak. There are excellent views of Mt. Darwin, Mt. Mendel, and other high peaks from the summit.
CLASS/DIFFICULTY: Class 2 from the South slope. Class 2-3 from the Southeast slope. The ridge from Lamarck Col is Class 3. The North Couloir is Class 4 which involves snow/ice.
LOCATION: Inyo National Forest, John Muir Wilderness.
ELEVATION: 13,417 ft.
USGS TOPO MAP (7.5'):
HST Map
ROUTE DESCRIPTION: From the North Lake trailhead (i.e. parking area), approximately 3 miles to Upper Lamarck Lake, then approximately 2.5 miles via an unmaintained trail to Lamarck Col. Can also be approached from the west from Darwin Canyon. The designated summit is approximately 1/2 mile north of Lamarck Col.
PHOTOS:
Mt. Lamarck (upper center) from Upper Lamarck Lake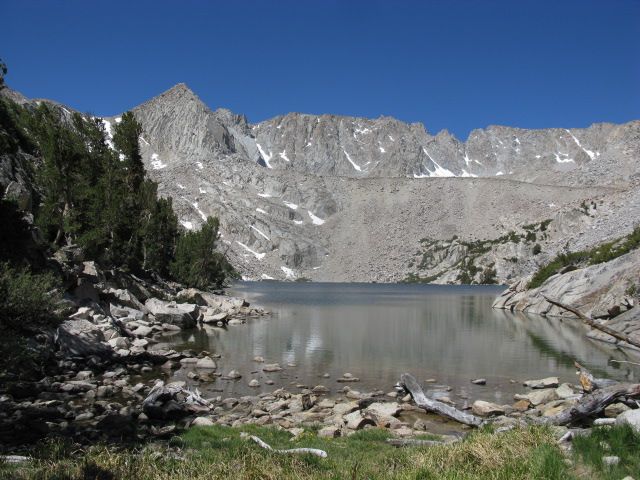 Lamarck Col, with the ridge leading to the summit visible to the right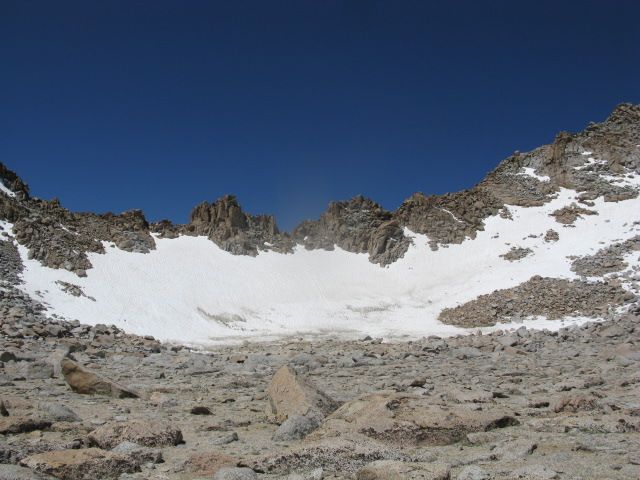 The Southeast slope. Class 2 talus, with Class 3 boulders near the top of the route.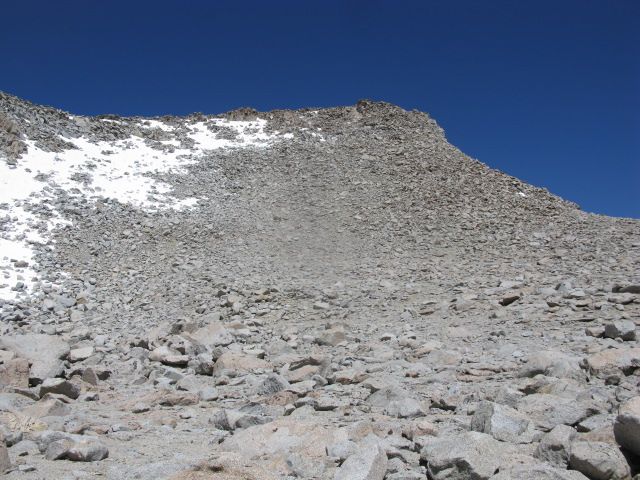 Mt. Lamarck summit plateau.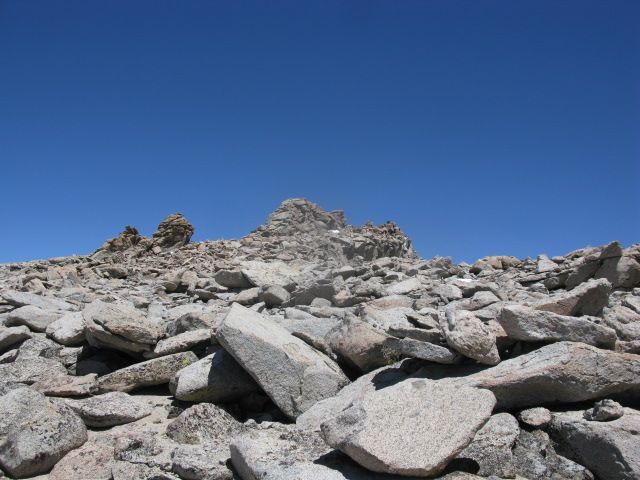 Two of the five highpoints. These are just northwest of the top of the North Couloir.
Mt. Darwin and Mt. Mendel from the summit of Mt. Lamarck.