Dumbbell Lakes Pass
Posted: Thu Jul 26, 2012 7:05 pm
Dumbbell Lakes Pass
GENERAL OVERVIEW:
Passage between Marion Lakes Basin and Dumbbell Lakes Basin
CLASS/DIFFCULTY:
Class 2
LOCATION:
Kings Canyon NP
HST Map
ELEVATION:
11,723 ft
USGS TOPO MAP 7.5':
Marion Peak, CA
ROUTE DESCRIPTION:
The south side of this pass is a sandy/grassy hillside that
affords great views of Marion Lakes basin. As one reaches the crest, it becomes a
bit rockier and snow tends to remain into late season. The north side of the pass
is a solid class 2 descent (or, climb) with plenty of rock/boulder hopping. The
typical route is to continue down the main chute to the shore of the lake (11,108)
and traverse around the eastern shore which is a jumble of boulders. However to
avoid that jumble, one can also ascend (or descend) along the western margin of
the lake along exposed granite faces. But, the angles of some of these slabs can
be a bit precarious, so be cautious.
PHOTO'S: Photo's and description courtesy of CGunderson
These first 3 photo's are long views toward the pass beneath Obervation Peak: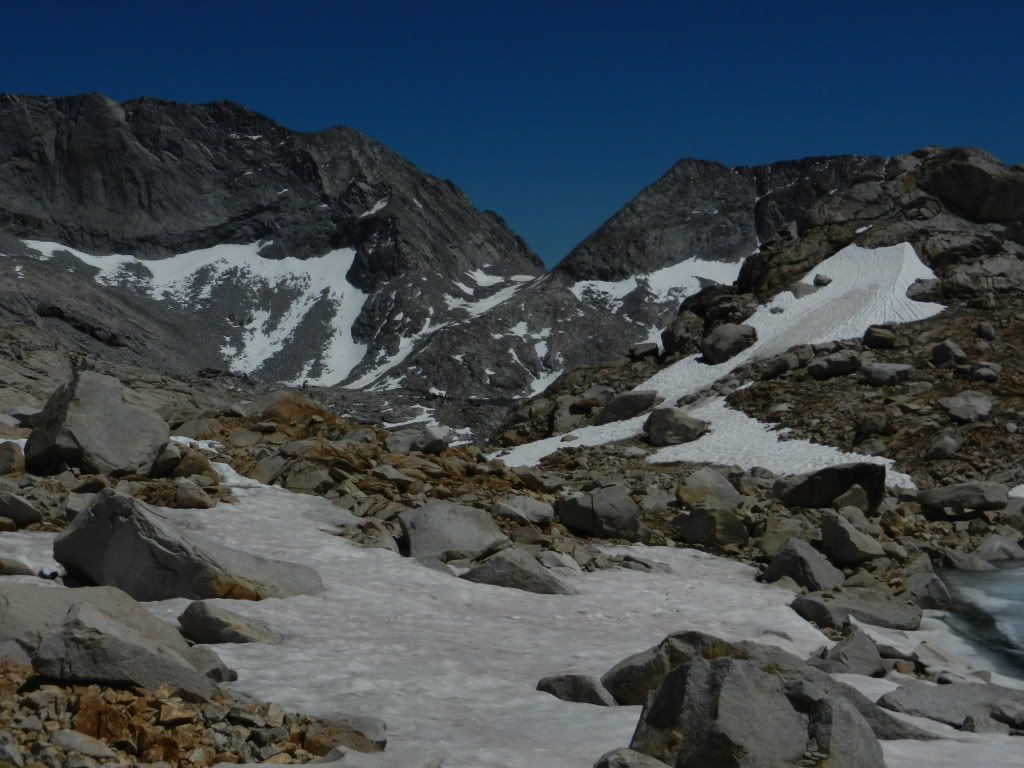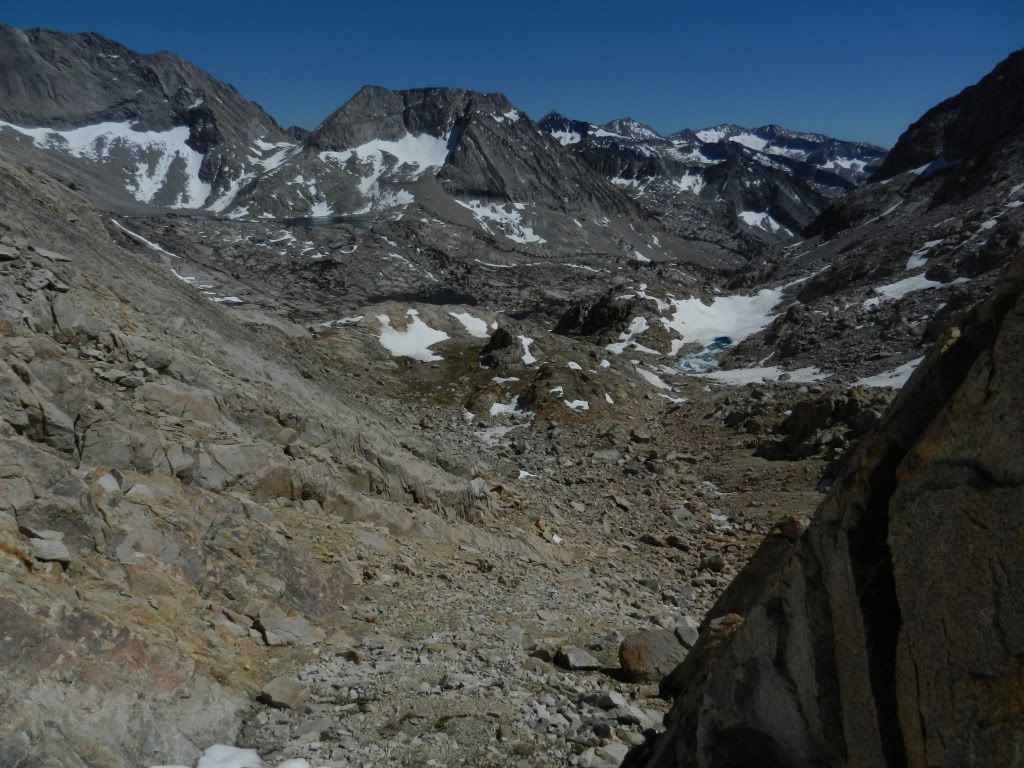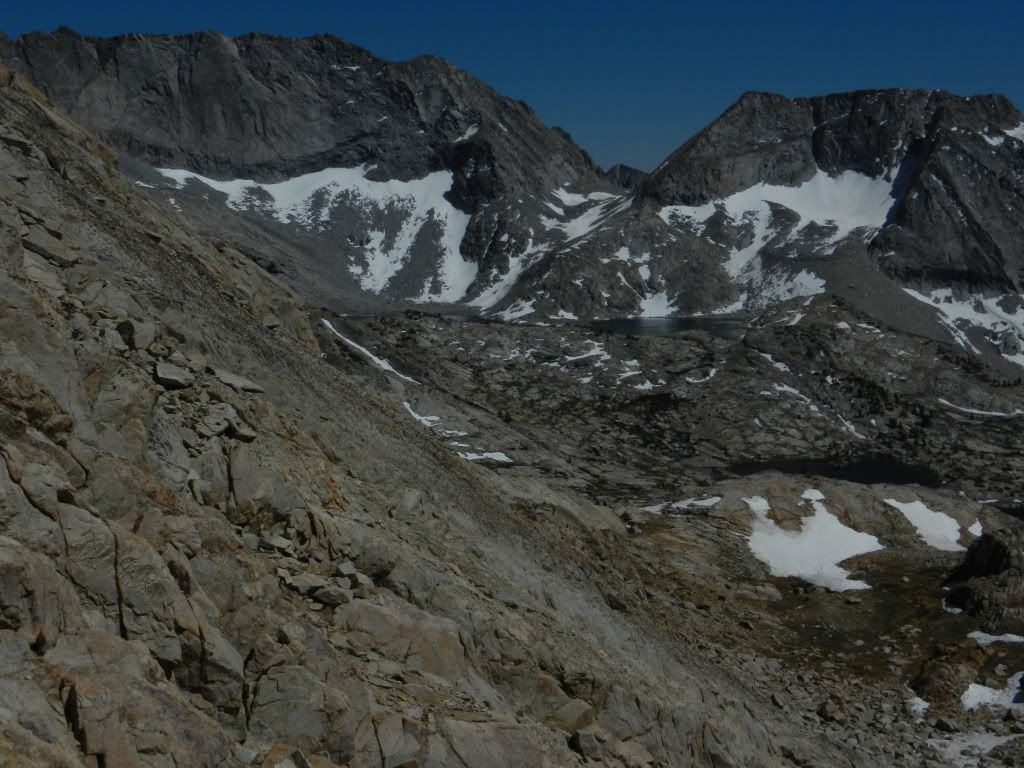 Western shore of Lake 11108 showing alternative approach/descent of the pass that
bypasses the boulder hopping on the eastern shore: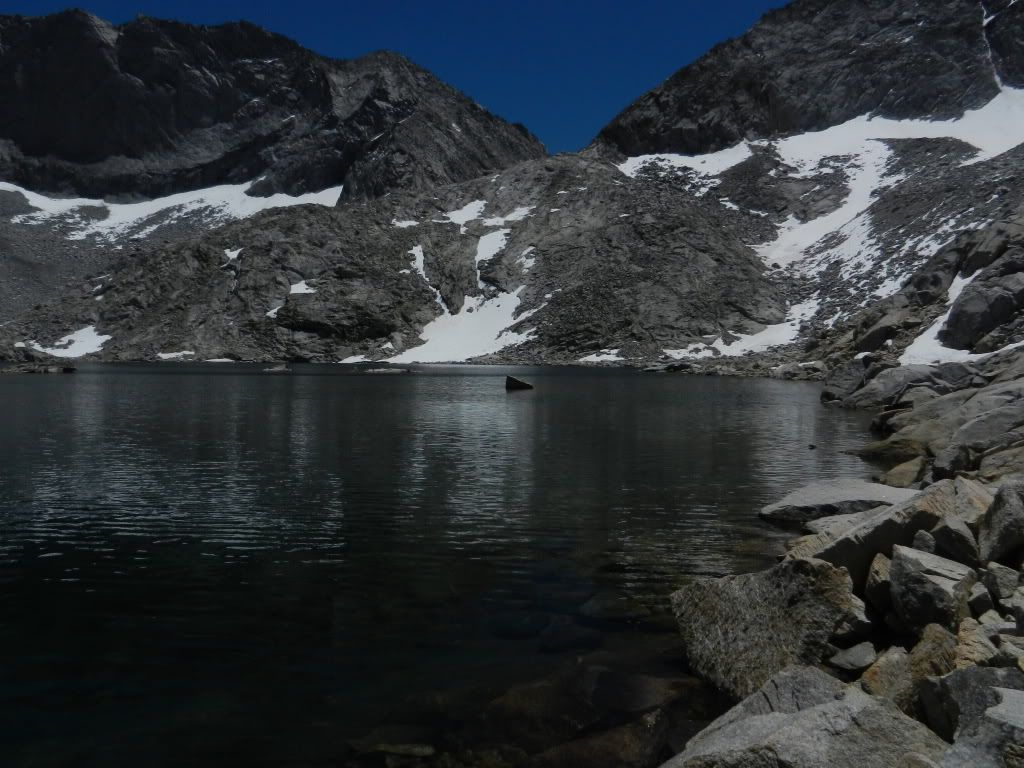 View from about the midpoint of Dumbbell Lakes Pass to the northeast across
Cataract Creek Pass toward the Palisade crest: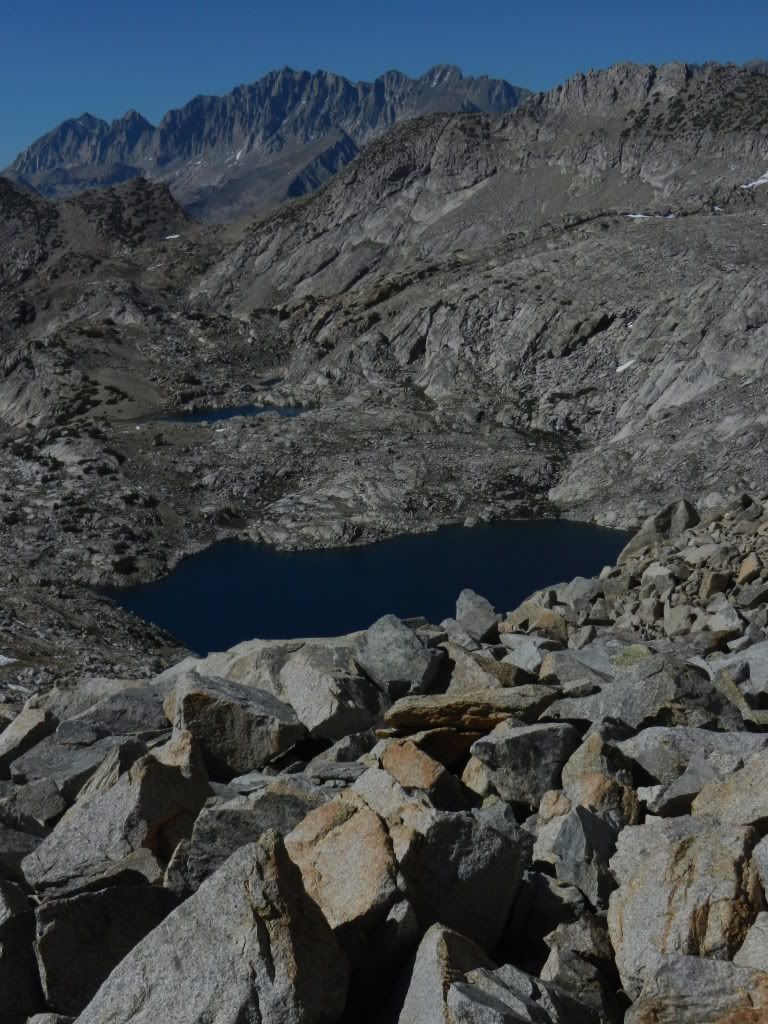 View north from Dumbbell Pass with Observation Peak on the right: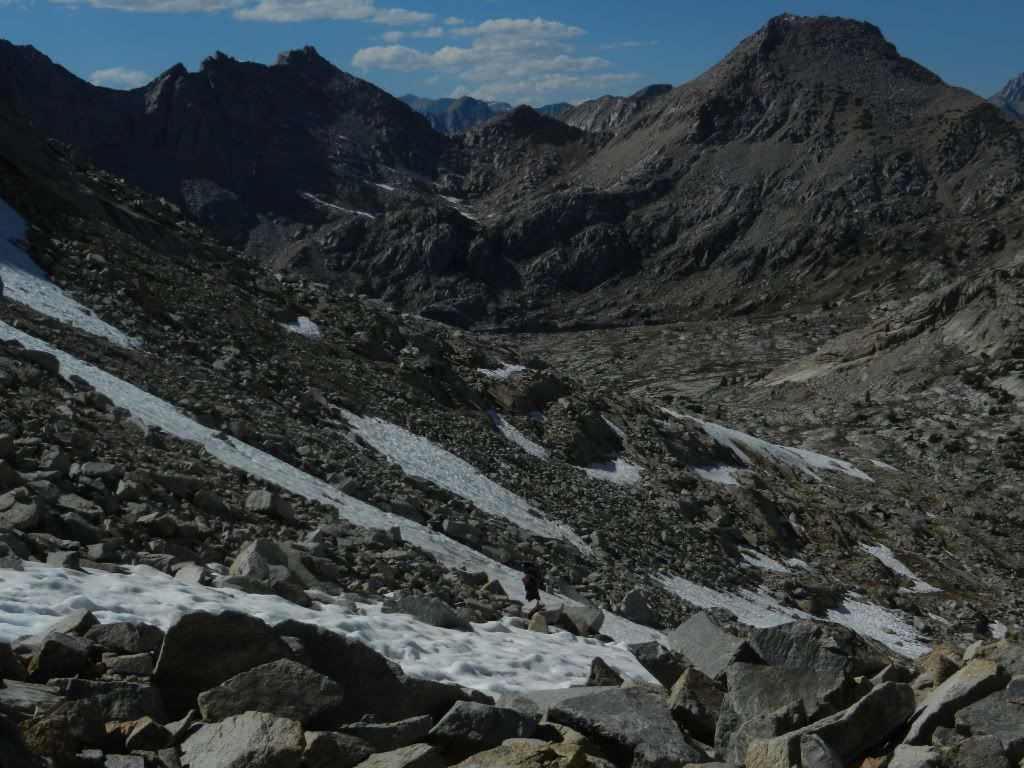 View towards Marion Lakes Basin from Dumbbell Lakes Pass: