Wallace Col
GENERAL OVERVIEW:
This pass allows access between Sabrina Basin and Evolution Basin.
CLASS/DIFFICULTY:
Class 2
LOCATION:
Kings Canyon NP
HST Map
ELEVATION:
12960 ft
USGS TOPO MAP (7.5'):
Mt Darwin, Ca
ROUTE DESCRIPTION:
From Moonlight hike toward Echo Lake but ascend southwest
to the bench high above the lake. Go west to the low point of the saddle south of Mount
Wallace. Descend over loose scree and talus. Go northwest, and west, past benches, small
meadows to the JMT. Scree is very loose and tedious on both sides of this pass, and
is quite steep near the top.
PHOTOS:
Courtesy of Moonwalker
View of the ridge from the east: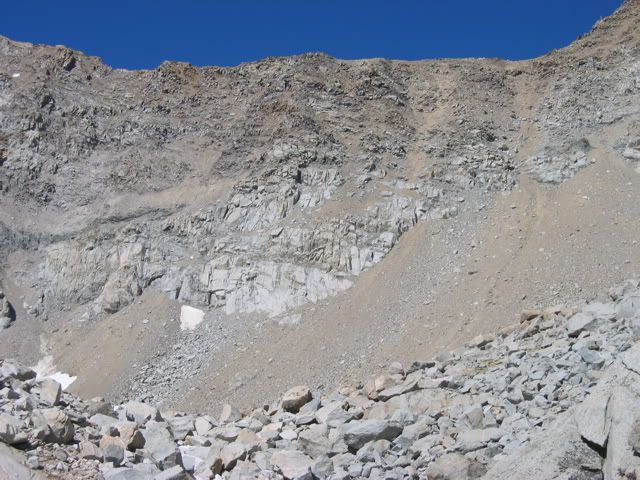 View of route over col:
View from the top of col towards the west: