KAWEAH PASS
GENERAL OVERVIEW
: Access between Kaweah Basin and High Sierra Trail/Chagoopa
Plateau
CLASS/DIFFICULTY
: Class 2
LOCATION
: Sequoia NP.
HST Map
ELEVATION
: 12,320ft
USGS TOPO MAP (7.5')
: Mt Kaweah, CA
ROUTE DESCRIPTION
: From approx the 10500ft level on the HST directly south
of Mt. Kaweah start a traverse eastward towards Chagoopa Creek, which you follow
to a small lake at 11745ft. Continue to Lake 12335ft which is saddled in the pass.
This section is class 1-2, but the northern side is a steep class 2 with a lot of loose
rock. Best to do KP when there is coverage on the northern side making it less
dangerous.
PHOTOS
: Courtesy of Cgundersen
View up from the southern side:
View up from the northern side: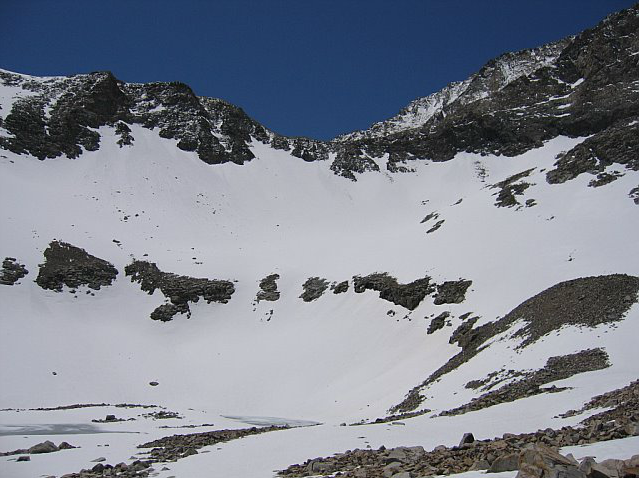 View looking up northern side from half way up to pass:
View looking down on northern side: