VOLCANIC PASS
GENERAL OVERVIEW
: Volcanic pass is located in the Ansel Adams Wilderness
which is within the INYO NF. It connects the Minaret Creek drainage with the
Shadow Creek drainage.
CLASS/DIFFICULTY
: Class 2
LOCATION
: Ansel Adams Wilderness.
Volcanic Pass on the HST Map
ELEVATION
: 10,560ft
USGS TOPO MAP (7.5')
: Mount Ritter, CA
ROUTE DESCRIPTION
: Leave the Minaret Trail at the large meadowbeneath
Minaret Lake and ascend the spure trail heading north to the abandoned Minaret Mine.
Continue hiking cross-country towards Volcanic Ridge and head for the lowest pass
atop Ridge. Steep scree/talus mix on the upper half of the pass leads makes slow
going. Head east towards trees once passed the difficult upper section and continue
down to Cabin Lake from where there is a use trail on the western end of the lake
descending down to the Shadow Creek Trail.
PHOTOS
:
Southern Side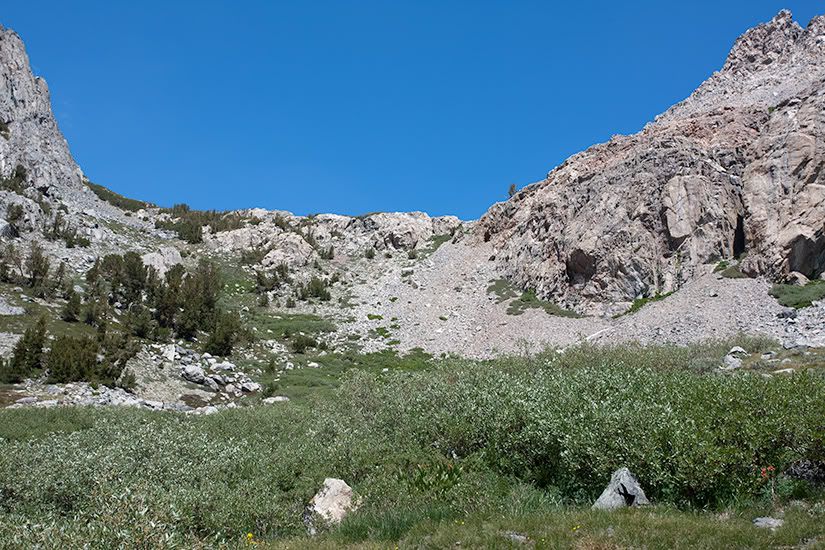 Northern Side