Do you supplement with what you can find in the wilderness or the wild? If so, what of the wild foods that you have sampled and prefer. Photos are helpful. Here is a starter. Some are more Oregon things.
Trout: Goes without saying. Here are a couple of goldens in the pan with the next wild food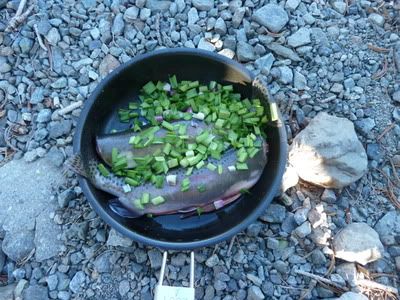 Wild Onions -- Easy to find next to streams and marshes. Smell like onions. Nice purple flowers. Here is a photo of the flowers among the lupine: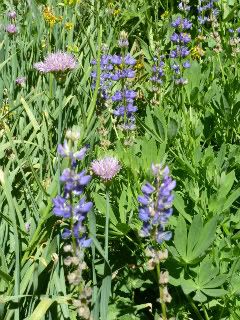 You eat the leaves and stems. I've never been able to pull out a bulb. Great with trout.
Mushrooms -- I only eat what I know. Morrels, puffballs, coral mushrooms. Its been a while since I have found mushrooms as they are eagerly hunted now. Finding puffballs, trout and wild onions nearby is a great day!
Berries: I am from the northwest, so berries are a natural part of life. Blackcap rasberies, blackberries (wild, not himalaya) strawberries, currents, gooseberries, blueberries, huckleberries, salmonberries, thimbleberries. Haven't ate Elderberries or manzanita yet, but would when convenient. Watch out though, where there are berries, there are bears!
Coyote Mint (Pennyroyal): A great afternoon tea. Great with honey.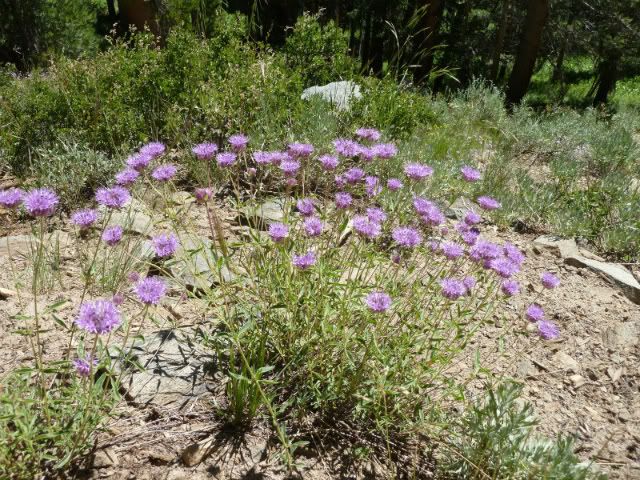 Other things I eat: Camas bulbs, bullfrogs, any other fish I catch (minnows, squawfish), miners lettuce, cattails, ferns (fiddleheads)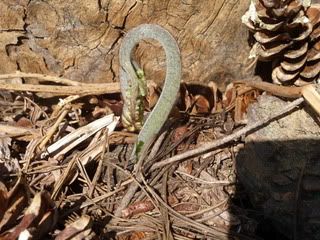 Along the beach (Lost Coast): Clams, rock crabs, sea urchins, muscles.
What is your favorite?