Awesome headwall above Upper Mosquito Lake...
Eagle Lake looking NE back across towards Sawtooth Peak and the Mineral King Valley. The Kaweah Peaks are on the distant skyline...
The next few are reflections in Eagle Lake...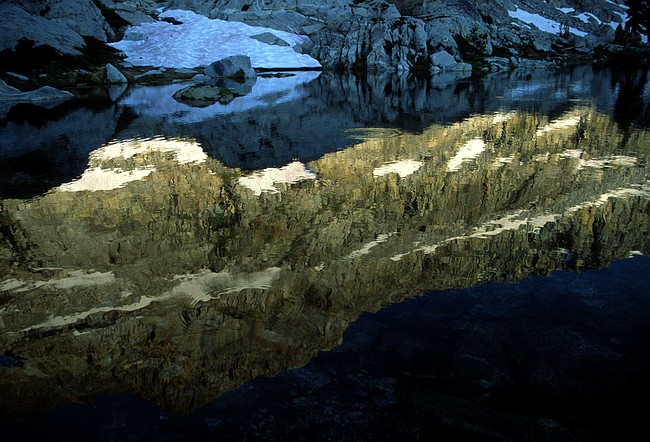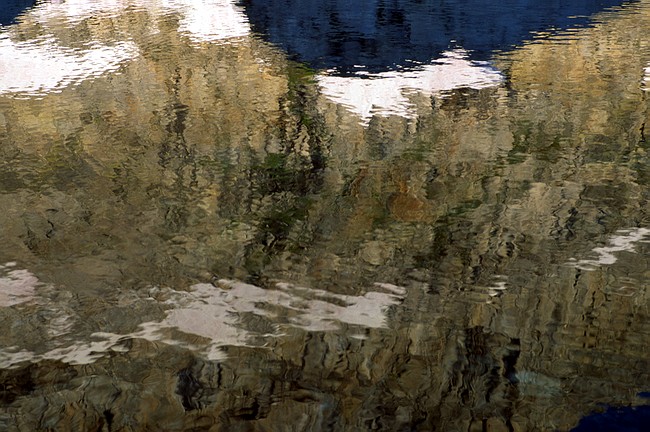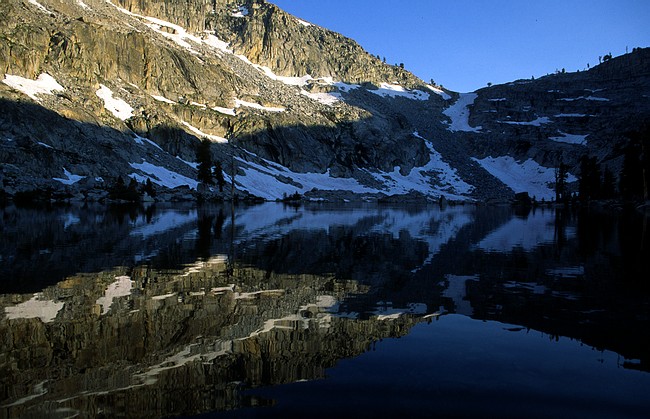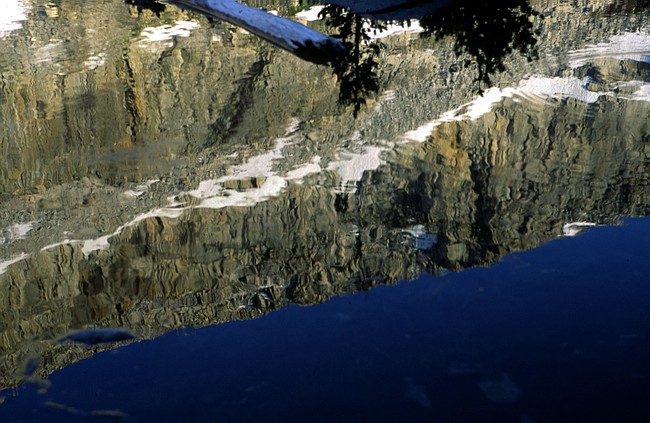 Juniper snags on the ridge between Eagle Lake and White Chief Canyon. Got up there in time to watch the sun rise. Incredible experience...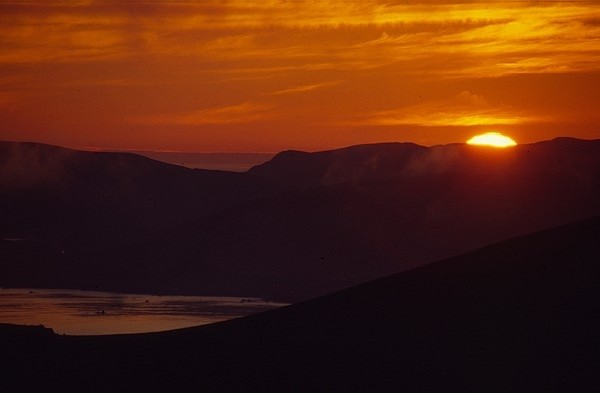 Looking across Mineral King Valley from the ridge...
Eagle Lake from the ridge, looking SW. My camp was in the trees on the right side of the lake...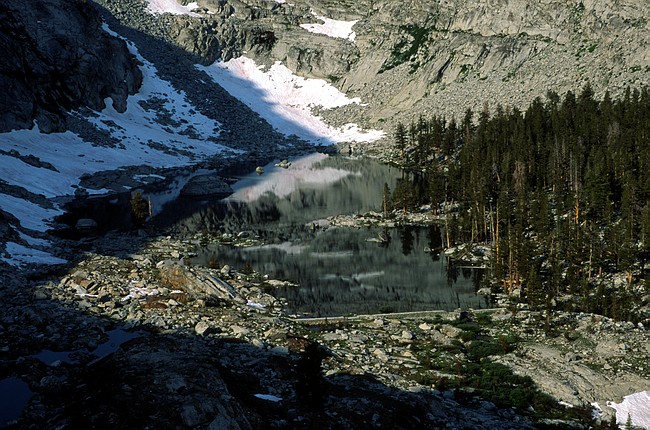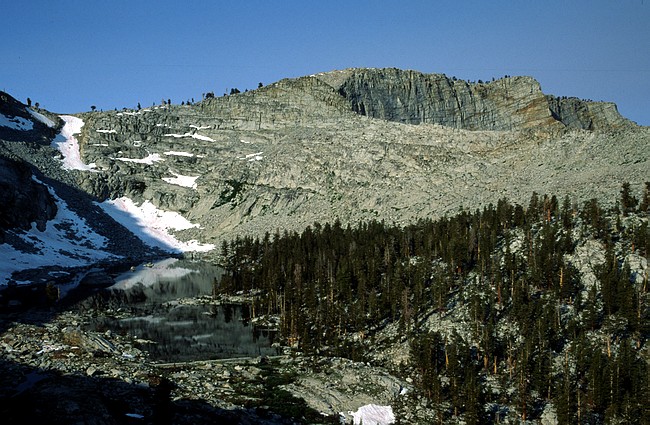 The obligatory flower photo. This was what an Indian Paint Brush and unknown other flower. These were in an incredible flower field along the trail to Timber Gap...
Looking back across Mineral King Valley from Timber Gap. The ridge above Eagle Lake where I took the Juniper photos is at the top of the dark red rock near the upper middle of the photo. The headwall above Mosquito Lake is to the right of that...