I recently changed vehicles to get something with *decent* ground clearance for he forest service roads here in so-cal and up in the Sierras. its not the perfect 4x4 car crushing machine, but its awd, comfy inside for up to 5 adults, AWD, averages 18-20mpg, should be reliable, and was bought for under $9,000 out the door (that last bit is crucial because the main reason i was getting rid of my 2007 Subaru WRX, was to eliminate a monthly payment, and $9,000 was about how much equity I had left over when I sold her).
I give you, the
*Green Machine*
a 2001 Toyota Highlander, with about 80,000 miles.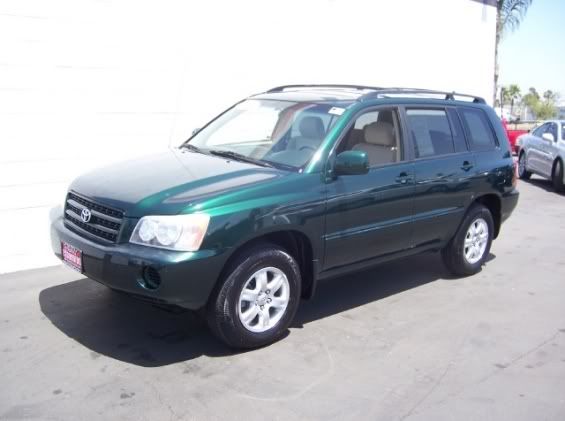 Oh, and the exterior came with enough "pre-scratching" that I don't worry about the branches leaving the pin-stripes down the sides.