Like I wrote before I've never bothered doing the bear can thing. I usually just jump in the water with everything on and then rinse, strip, and wring everything out including myself while I'm at it.
Last year in the Dinkey Lakes area.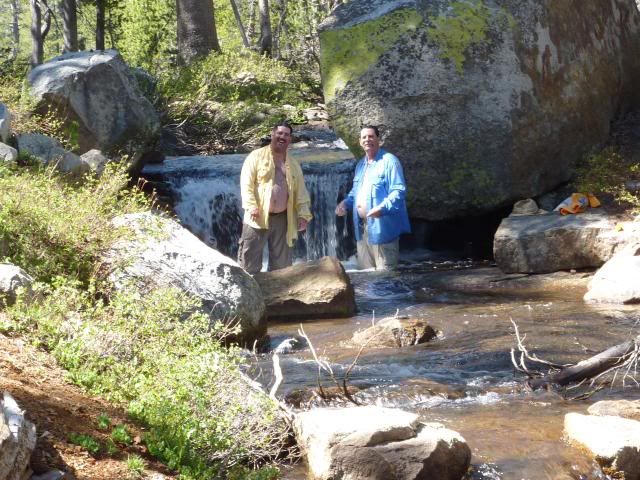 My buddy Mark was very happy to see me rinse out that hat on the rock behind me. It had gotten to point that I was checking it for mushrooms when I got up in the mornings.