HikerDuane
The Nallo 2 takes 9 stakes to hold it down. Three on the foot end. Two on the vestibule (or 4 if you want to stake the door down). And two on each side. The loops on the foot end have string to tie to or directly to loops on the tent itself. By tieing to the strings, you get lift at the bottom which allows more ventilation however, when it's snowing, you have to peg it to the ground, thus less "flow thru" ventilation.
As far as getting it set up, it's a two piece tent. The inside section is held to the outside via short straps and a form of button that fits thru a loop on the outer tent. There's probably about eight of these loops on each side (top/bottom). If the wind is blowing, the tent tends to wrap a little and can create a little confusion determining which end is up.
The worst part was, the ground was as hard as a rock. So, the more stakes you have to deal with the harder it was to set up.
Don't get me wrong. I like the tent. I just prefer to deal with as few stakes as possible when snow camping. Either the ground is hard or there's several feet of snow and the snow anchors freeze into the ground and they're a pain to get out in one piece. I realize that snow camping in itself is a challenge and maybe...... that's just something that I can't get around having to deal with, but I'd like to get more opinions (and more chances) to try out as many free-standing 4 season tents that I can before I buy.
If it works out that they all have condensation problems (as it's starting to appear), I might make the Nallo 2 my choice of winter tents. Everything else about it is great. But, there are a few others I'd like to check into before making that choice.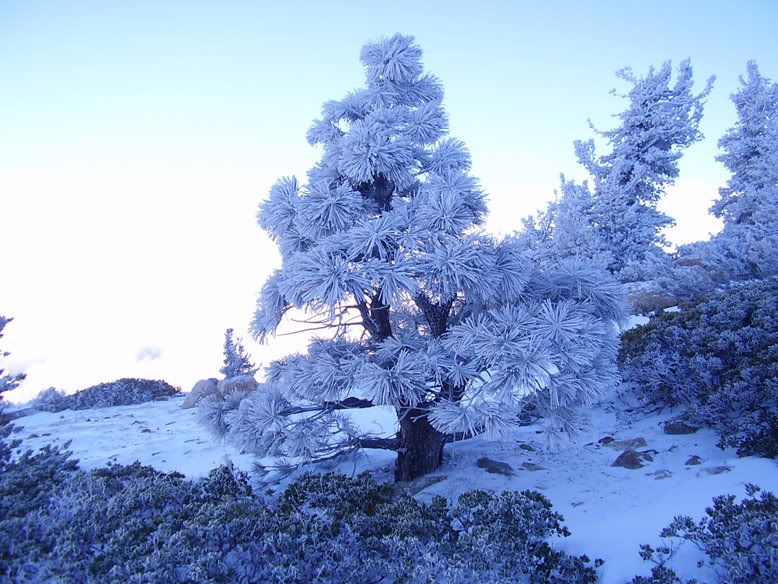 Good luck on your quest
Steve