After wanting to do this trip with a friend for the past year, I decided to do it solo, as he couldn't make it.
I started-out at Silver Lake on the Rush Creek Trail. Since Donahue Pass is just over 13 miles in, I elected to split it into two days. The first day I went as far as Waugh Lake. It began raining just before I got to the lake, but when I found a good campsite, I was able to get my tent set-up before it got heavy.
Waugh Lake in the evening
I encountered these the next day after turning onto the JMT/PCT. Llamas as packbeasts... love it!

A mile and a half below Donahue Pass. Would this turn into a storm? The forecast for Sunday was sunny skies, but I knew better. It ended-up being a mother of a storm: thunder & lightning, large hail, rain.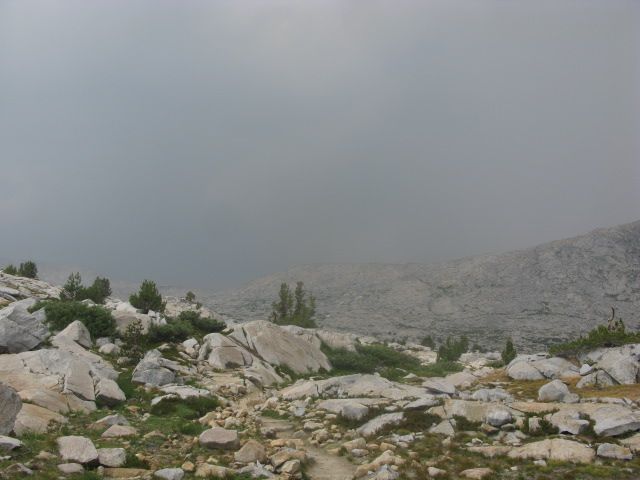 First night at Donahue Pass campsite (Mt. Lyell visible faintly at top right)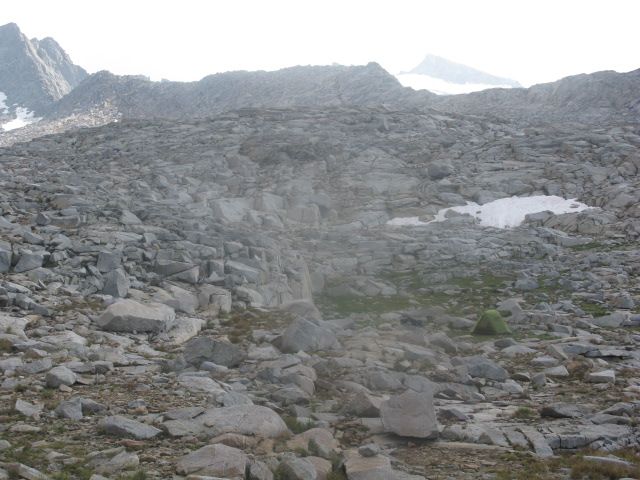 Mt. Lyell, with the approach from Donahue Pass. The cross-country route is up the shadowed valley to the granite slope, then up to a talus field and a notch (at top right) where you see the edge of Lyell Glacier.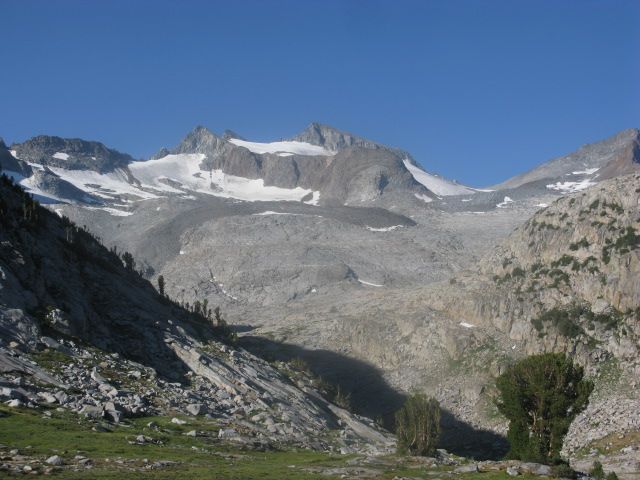 At the base of Lyell Glacier. Fresh rockfall (many tons) from the summit area. A couple I met earlier were on the mountain the day before when it happened.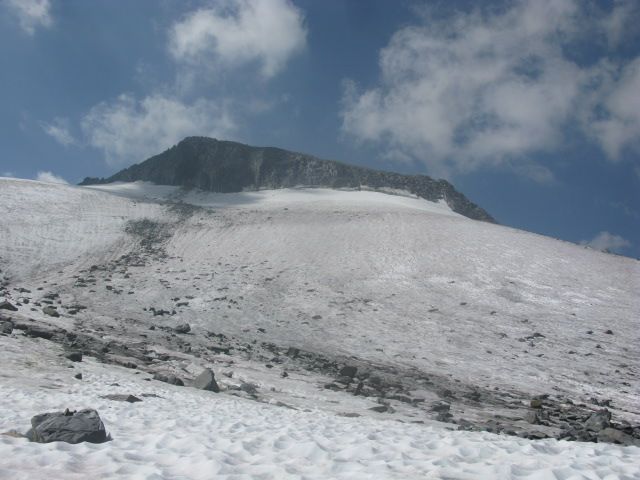 Tools for the route. I recently upgraded my crampons, ice axe, and gaiters. They worked flawlessly. Comical 'question of the day': after watching me descend the glacier by a combination of plunge-stepping, glissading, and side stepping, a pair of Canadian trail-runners asked "do you think we can do it without ice axe and crampons?" I almost burst out laughing.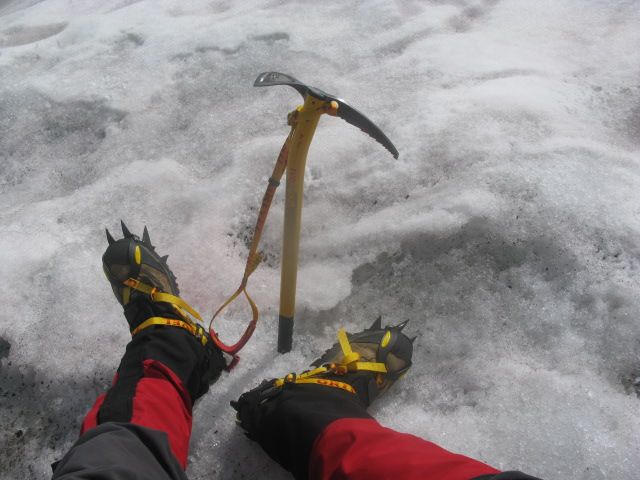 My route was up the glacier, to the far right edge of the bergschrund, then a 150ft section of loose class 3 rock to the summit plateau.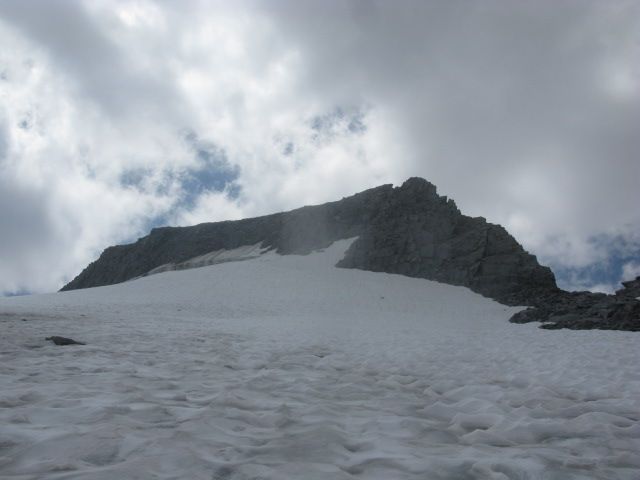 The summit block (top center). After getting to a small saddle, an easy -but exposed- class 3 move gets you to the top.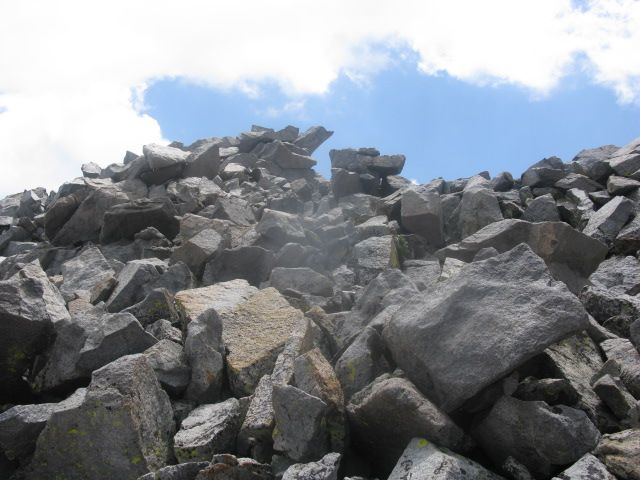 At the summit.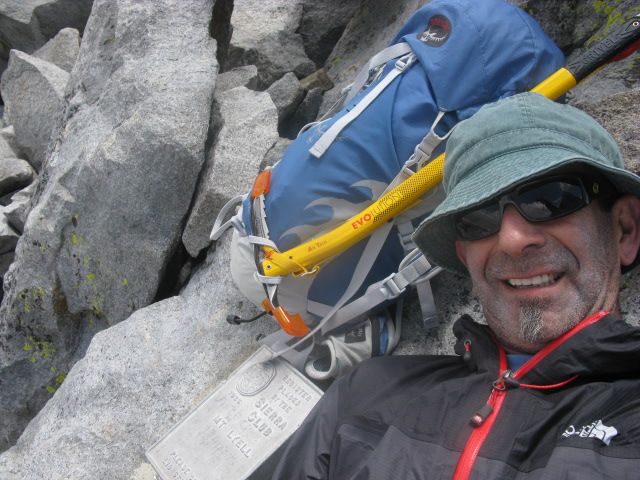 Second night at Donahue Pass campsite (Rodgers Peak in background). The day's excursion to Mt. Lyell took 8.5 hours.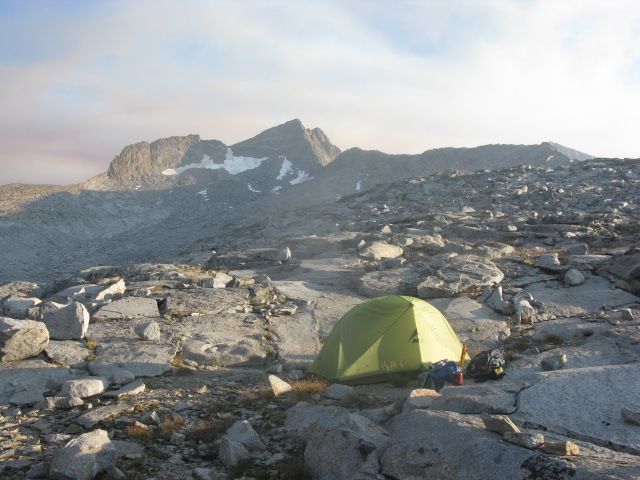 Smoke plume from the Aspen fire. The tip of Banner Peak is visible above the granite ridge. When the smoke shifted shortly after this pic, it made sleeping difficult.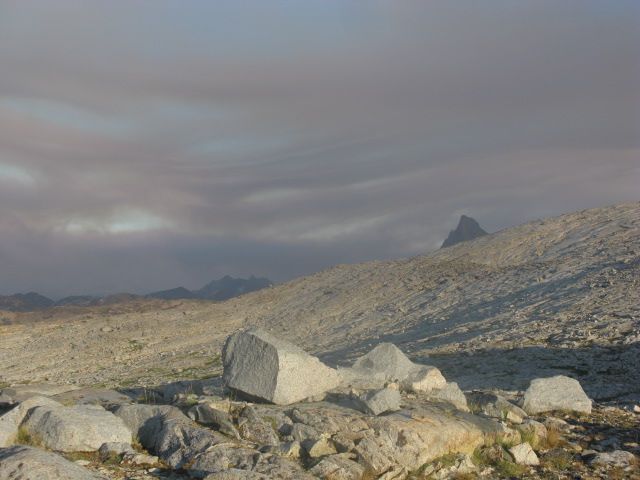 The next day I hiked all the way out. It was a grueling hike. When I got back to my truck -sore and tired- in the afternoon, I decided to get a hotel in Bishop and drive home the next morning. This was a really fun trip, and the climb was awesome.