Since it seems there haven't been any climbing trip reports this year, I thought I'd post a few pictures of my trip up Mt. Williamson the weekend before last. I thought it was quite a feat to do it in 2 days, but then I discovered a scad of trip reports on Summitpost, etc., of people who do it as a day hike. And they throw in Tyndall since it would be too easy just to do Williamson in a day.
I've had it with Webshots so I tried Photobucket. It doesn't work -- the pictures are too big to reproduce here, so everything is cut off. I love technology.

OK, thanks to Copeg and Maverick, I think I've fixed it...
~~~~~~~~~~~~~~~~~~~~~~~~~~~~~~~~~~~~~~~~~
Although there are a few agonizing switchbacks between Mahogany Flat and Anvil Camp that add close to a mile with virtually no gain

(why why why???), the 11 miles and 6,000 feet up to Shepherd Pass never feels bad. My favorite sign in the Sierra: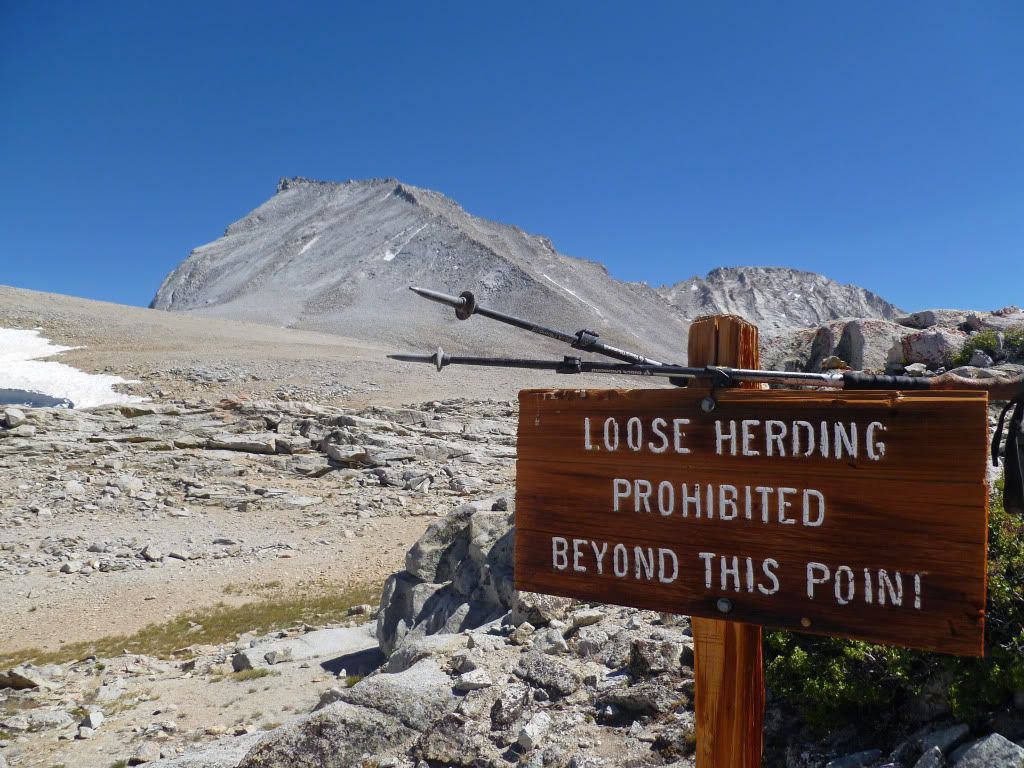 I camped at the lake closest to the peak and had a nice morning jaunt to the top, with no one in sight. Part way up the infamous scree chute:
Looking back:
Nearing the top of the chute, it looks quite regal:
Then there's the Class 3 chimney. The last time I did this, there were tons of people -- I had to figure it out by myself this time. It's hard to capture it from the bottom, so here's a view back down from the top of the chimney. Santa Claus ain't getting down this any time soon: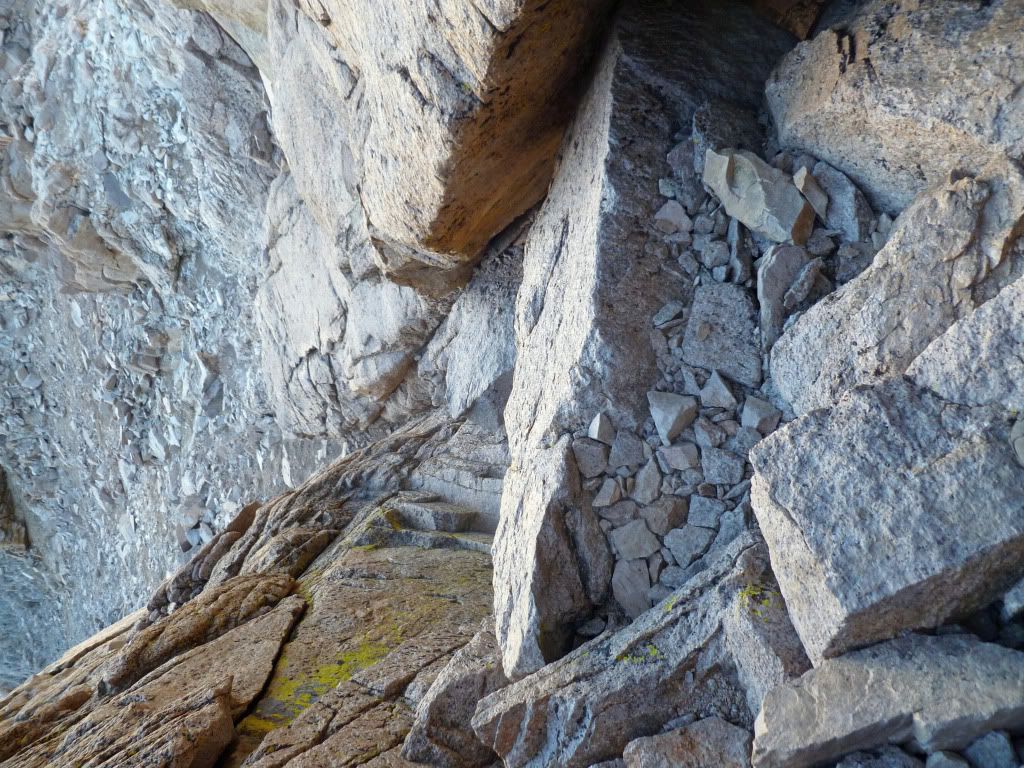 A view toward Mt. Tyndall: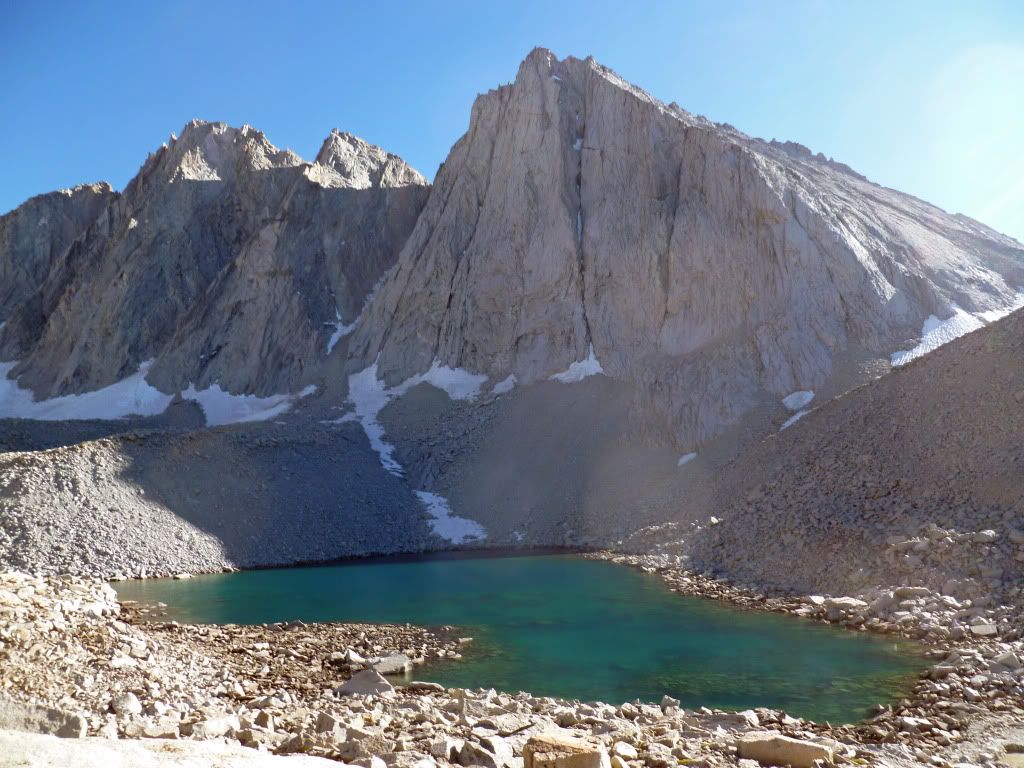 There was a small cairn at the peak this time:
A zoom of Whitney and Russell from the top: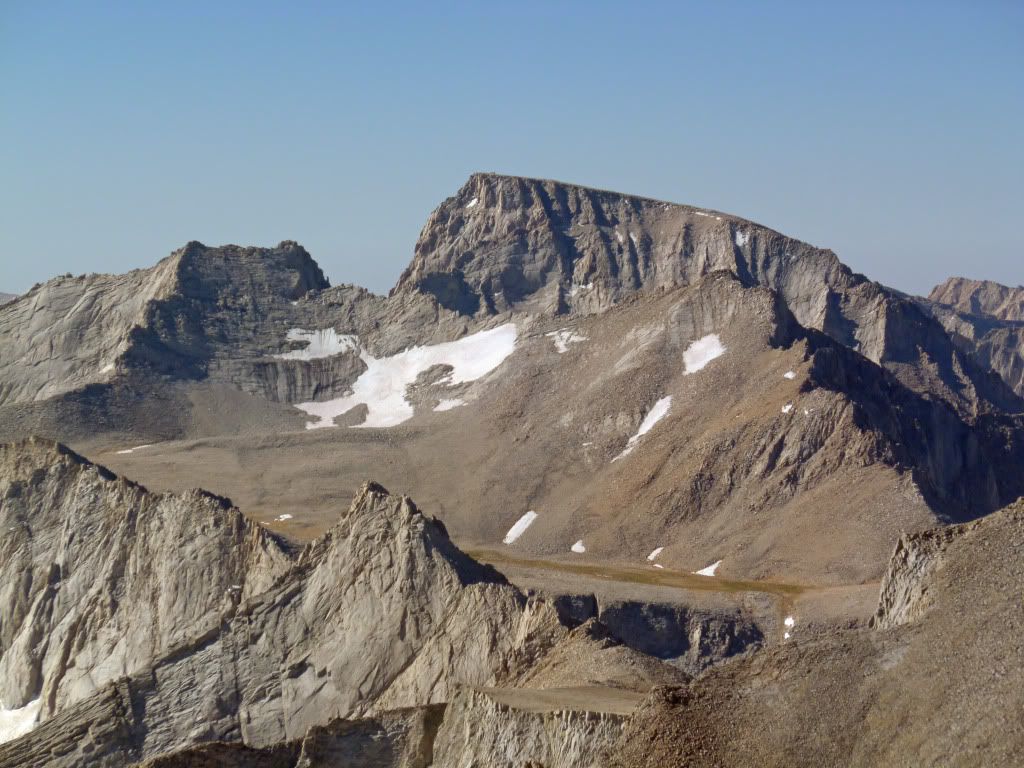 And a dedication in the register to my father (I meant to say "your spirit is with me" -- maybe it's just as good as it is):