A party of 4 of us set out to the palisades, myself and partner planned for the Swiss Arete which is my first alpine sierra climb, and the other 2 planned to do V notch ice climb but conditions were dangerous and crappy. So they attempted doors of perception climb adjacent to U notch, but they could not reach the base of the climb due to ice so they ended up with us on swiss arete. This was my first time back in the palisades glacier and I'm in awe. Need to come back here in winter for some turns! We camped out at Galey Camp for 2 nights.
I lead the climb being comfortable on 5.7 but most of the route was 5.5-5.6, the step around was fun and enjoyed the 5.7 chimney at the end. Solid climbing for the beginner leader (me). The scramble up to the galey notch and descent is horrible now, dirt on top of ice, solid in the morning but sketchy in the afternoon. not much snow in the L couiliour.
Temple Crag (Venusian Blind on the to do list!)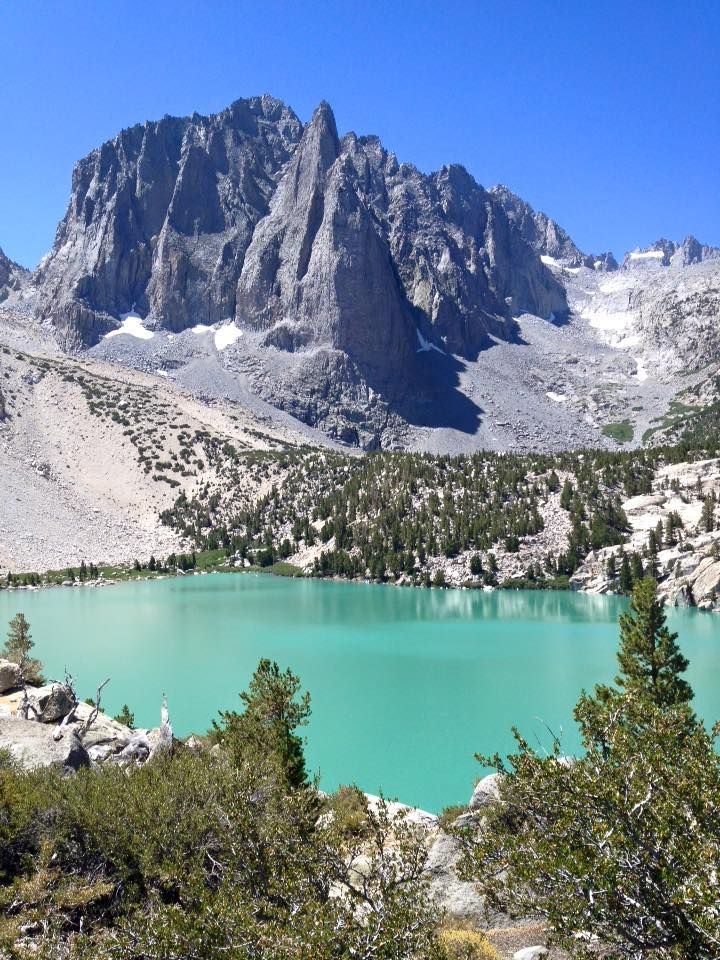 Palisade Glacier
Up to Galey Notch
Scrambling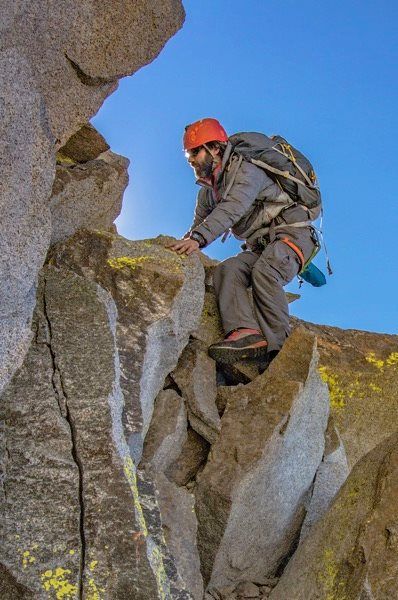 A friend far across the palisade ridge on top of thunderbolt peak took this picture while we were climbing Mt. Sill. On the summit are 2 dots which are another climbing party. halfway down the ridge line is another dot, that is either me or my partner climbing!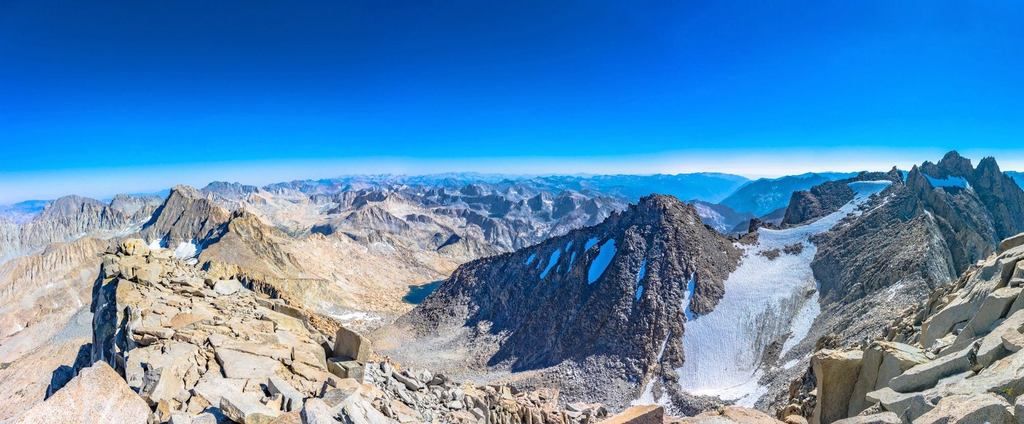 Rapping part of the descent between apex and sill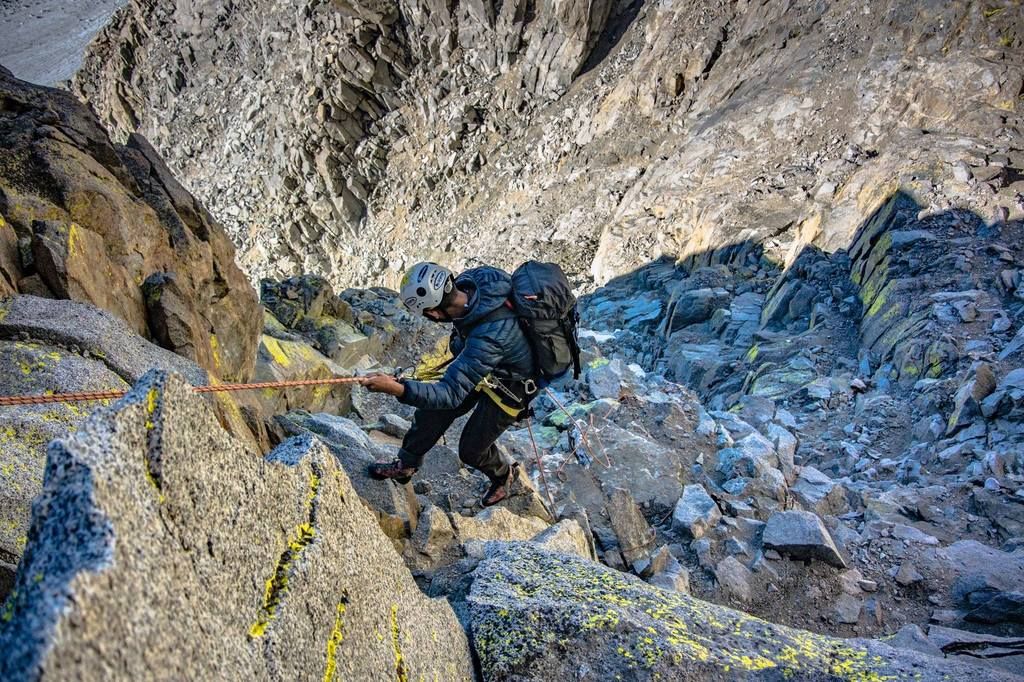 Belaying at the summit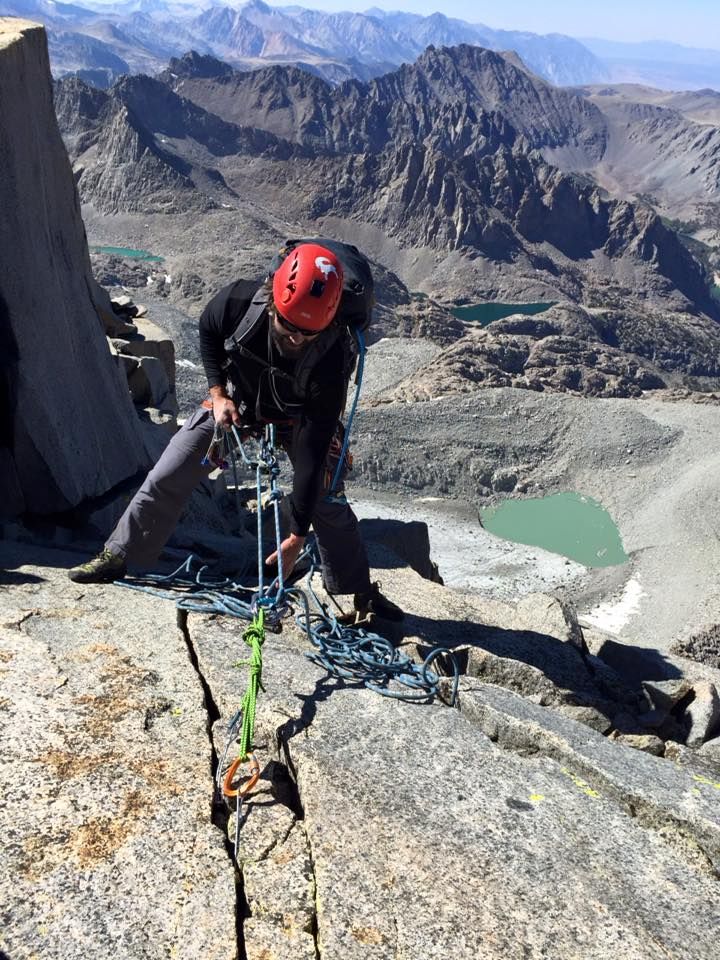 Video
https://www.youtube.com/watch?v=YmtmlBk-BE4
On another note, we had the pleasure of Mingma Sherpa join us on this trip, who is a sherpa from Nepal. He has summited Mt. Everest 11 times and been above 8000 meters 18 times i think. Mingma helped in the discovery and recovery of Dave Bridges and Alex Lowe who were buried in an avalanche on the southwest face of Shishapangma years ago. They were part of the Rim of The World Climbing Club I recently joined. Mingma was staying with the president of the club this past week while he is out here in the USA. Its been an honor to meet and climb with Mingma!
More on the recovery.
http://www.alpinist.com/doc/web16b/wfea ... ve-bridges
http://www.rockandice.com/climbing-news ... ishapangma