On October 1st, I tried to hike up Mount Johnson in a day. I was on the trail at 8:30am, which was a little late for this time of year.
I managed to get all the way to the base of the southeast slope before having to turn around due to weather and the fact that I couldn't tell what time it was. My watch broke the night before. I couldn't see the sun either, which is what I sometimes do to estimate the time. Ugh!
I was glad I turned around because it started raining and snowing on my way out. Scrambling on all that wet talus would not have been fun! I never would have made it back to the car before it got dark.
Here's a view looking towards Mount Johnson just before the first small lake in that particular drainage. I had already done about a half-hour of talus hopping: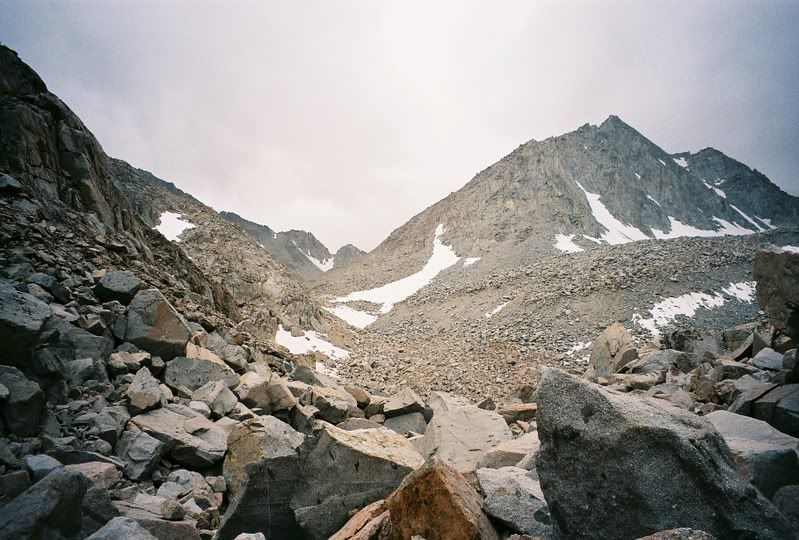 The southeast slope is around the back of the peak on the left side. The talus seemed to go on forever.
This is the southeast slope of Mount Johnson from my lunch spot, just below my turn-around point: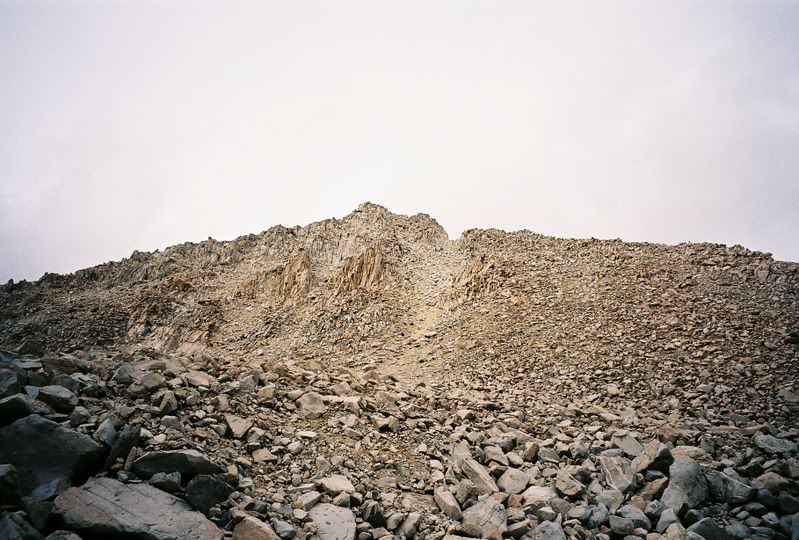 I took a photo of the highest lake on the way down. It was crystal clear and very cold:
The next time I go up there I'd like to climb the ridge from Treasure Col. I've heard it's a great class 3 climb!
I was disappointed that I didn't make it but the fall color on the South Fork of Bishop Creek more than made up for it!