This is my first trip report. Waddup. It is from a trip that I did about this time last summer. We headed out from the Onion Valley Road Trailhead with little idea as to what our ultimate destination would be. I had heard people mention the Sixty Lakes Basin as a great place to the escape the crowds at Rae Lakes. My buddy had never been backpacking, so whatever XC we did it couldn't be too intense or technical. We got up on top of Kearsarge pass relatively quickly before the heat of the day set in.
Looking east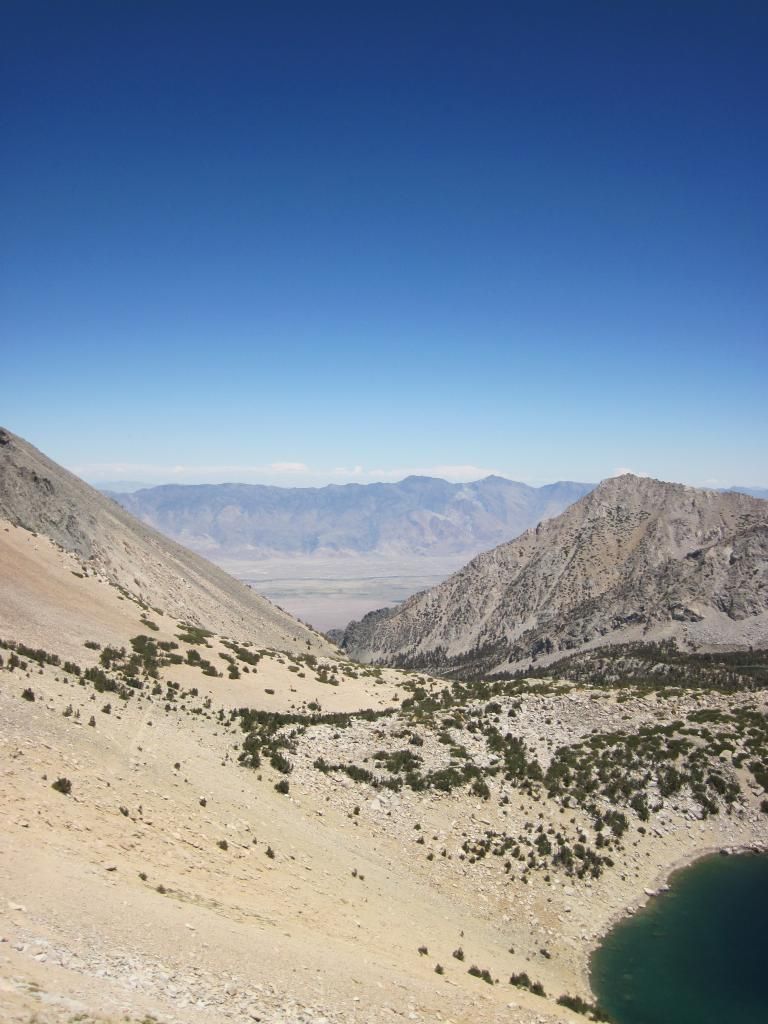 Looking west
We skirted along the southern slope of Mount Rixford, which was hot and dry until just below the final push to Glen Pass. Glen Pass is steep. This made my friend somewhat nervous.
switchbacks on south side of Glen Pass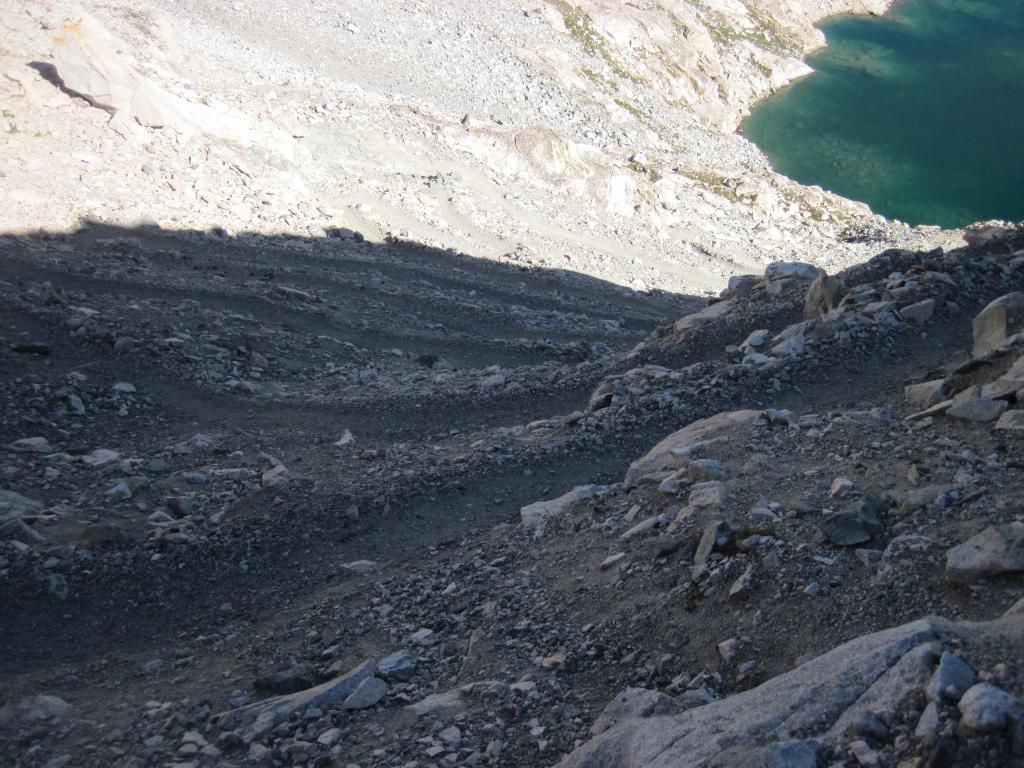 We topped Glen Pass and enjoyed the views for a while before deciding we would camp before Rae Lakes.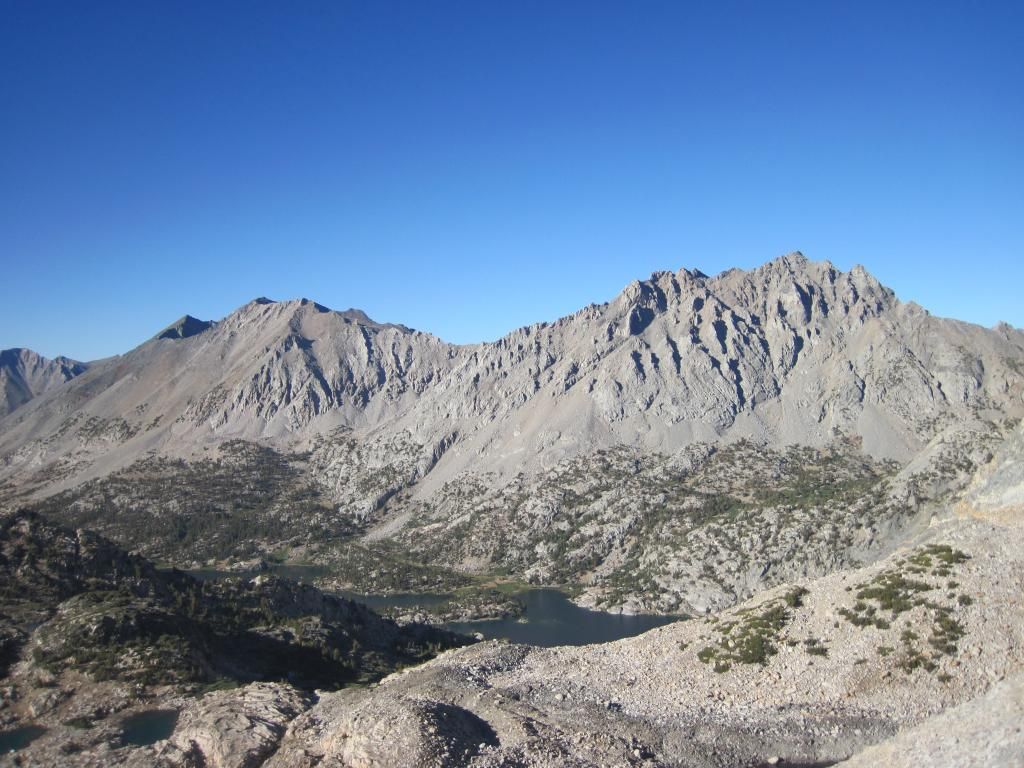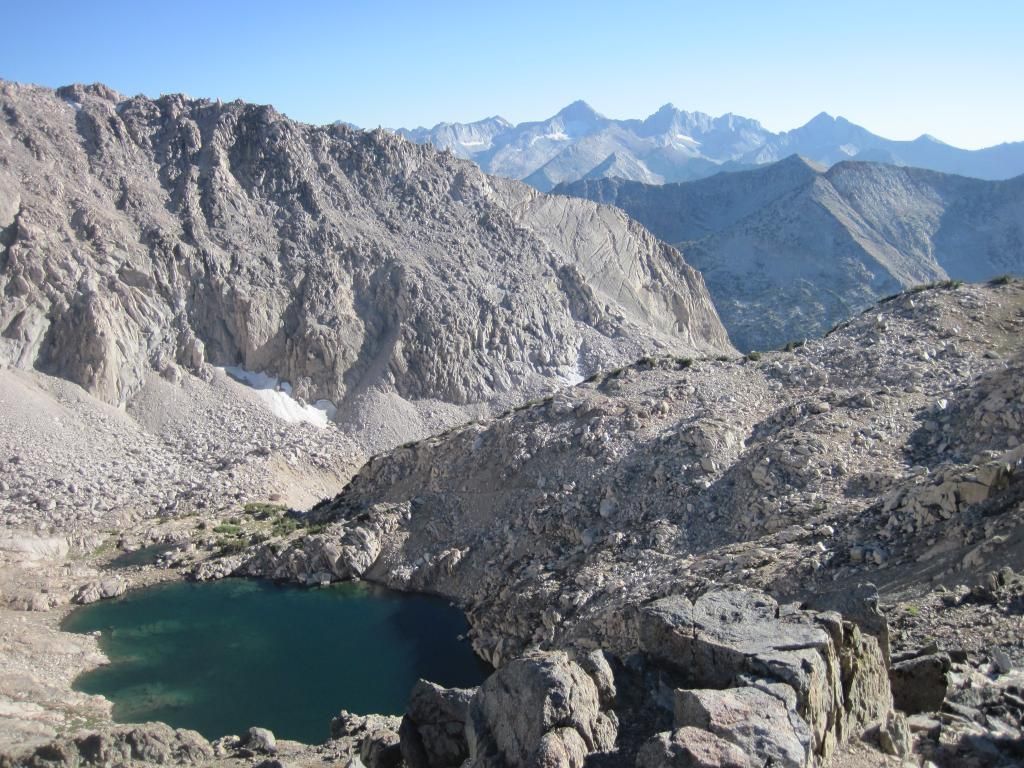 We were treated to a great lightshow that evening.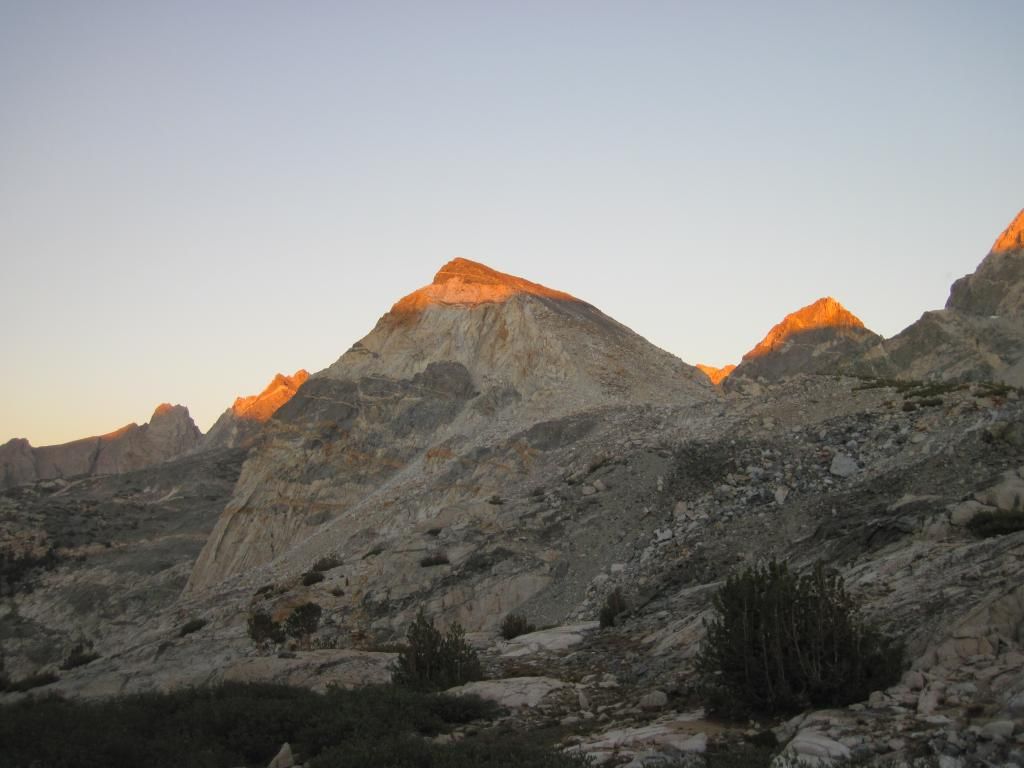 Next morning after breakfast we secured camp to go explore the area and scope possible XC routes into the Sixty Lakes Basin and Gardiner Basin beyond. On our way we were distracted by a prominent ridge that was just asking to be climbed.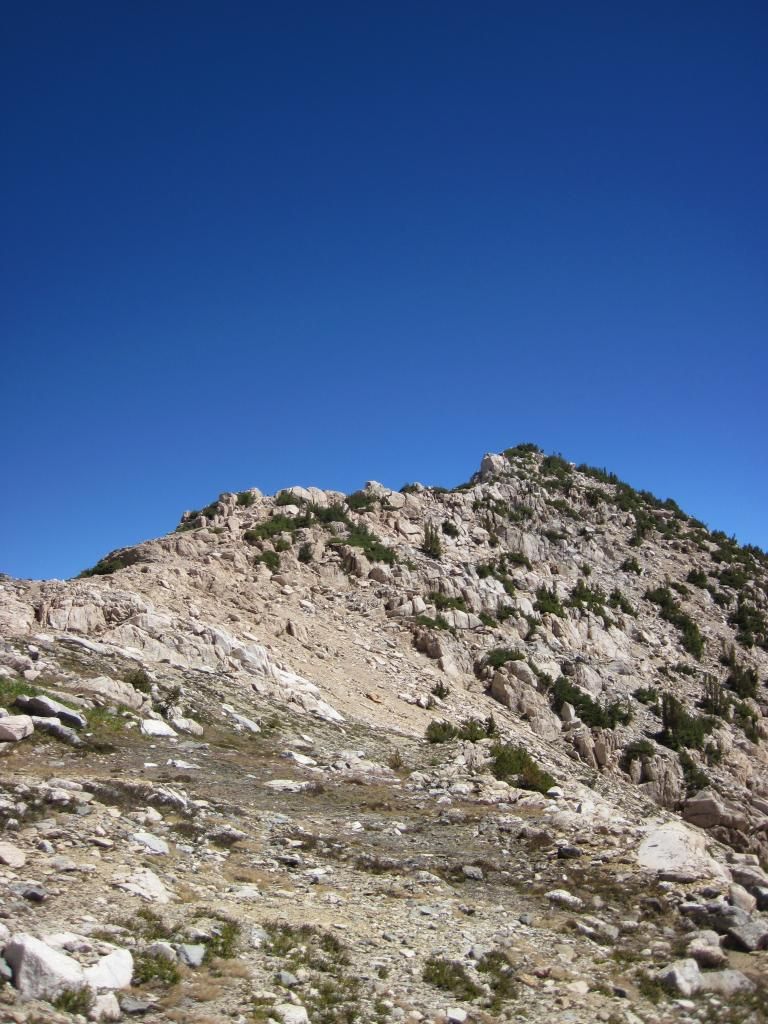 It was well worth it. This is the view looking northwest.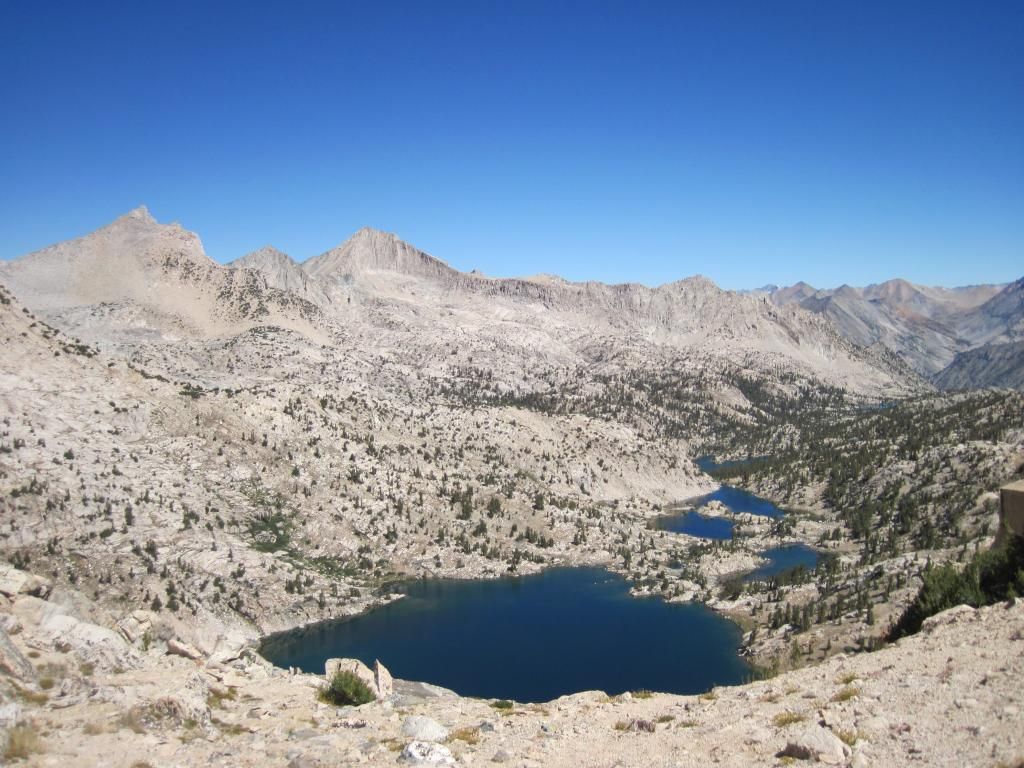 looking south towards Glen Pass
We also found a summit register with some really old notes. This was one of the coolest things that I have found in the Sierra Backcountry. Hundreds of notes left by people going all the way back to 1939! Some by lovers, crazed lunatics, poets, and random people just like me.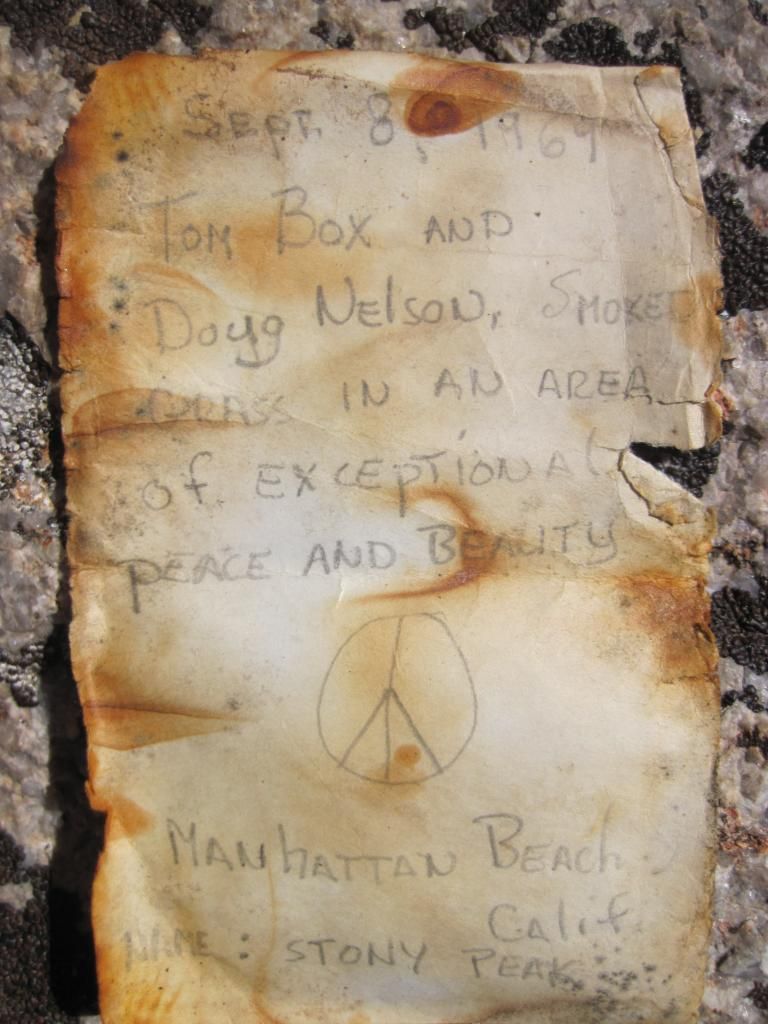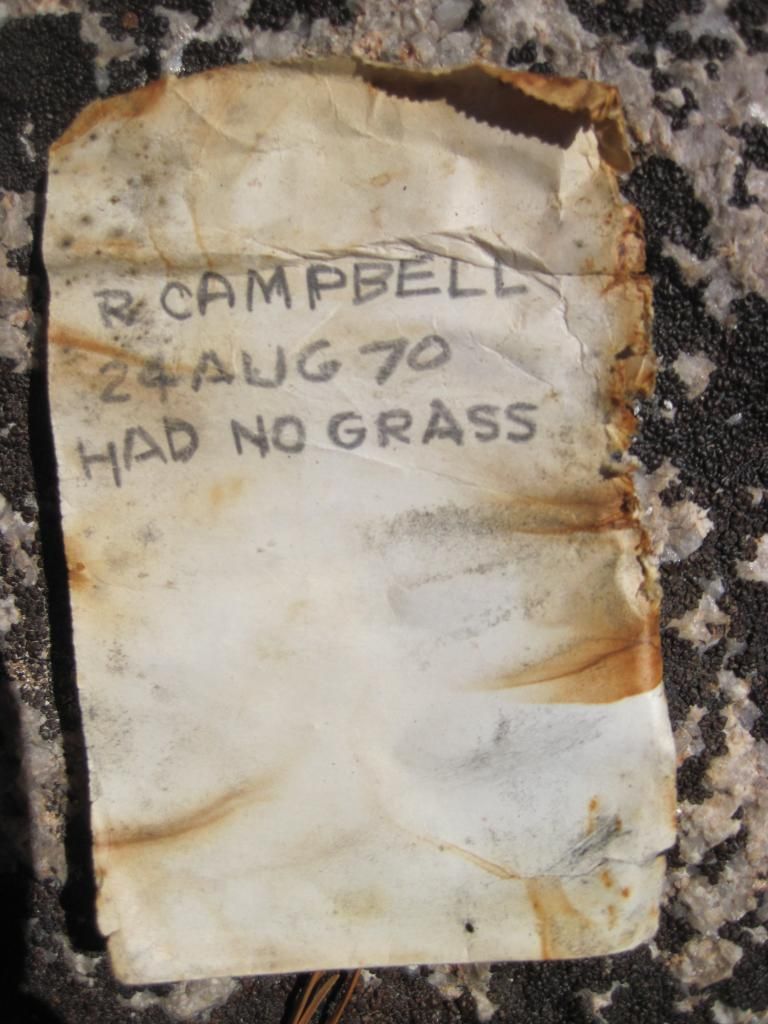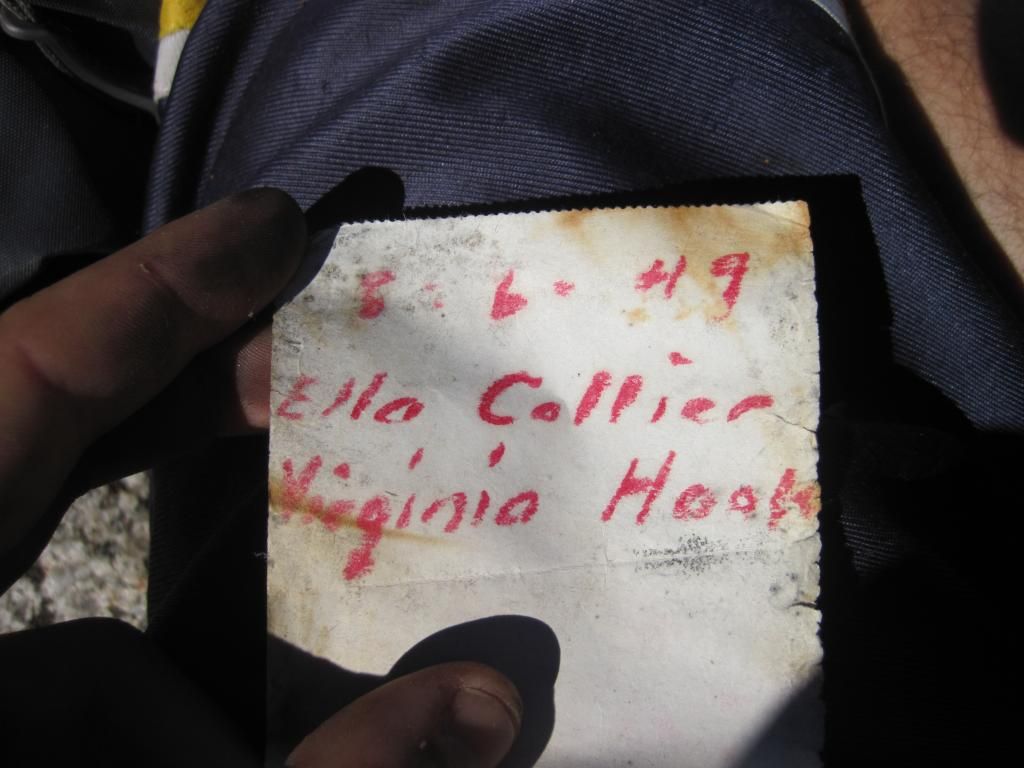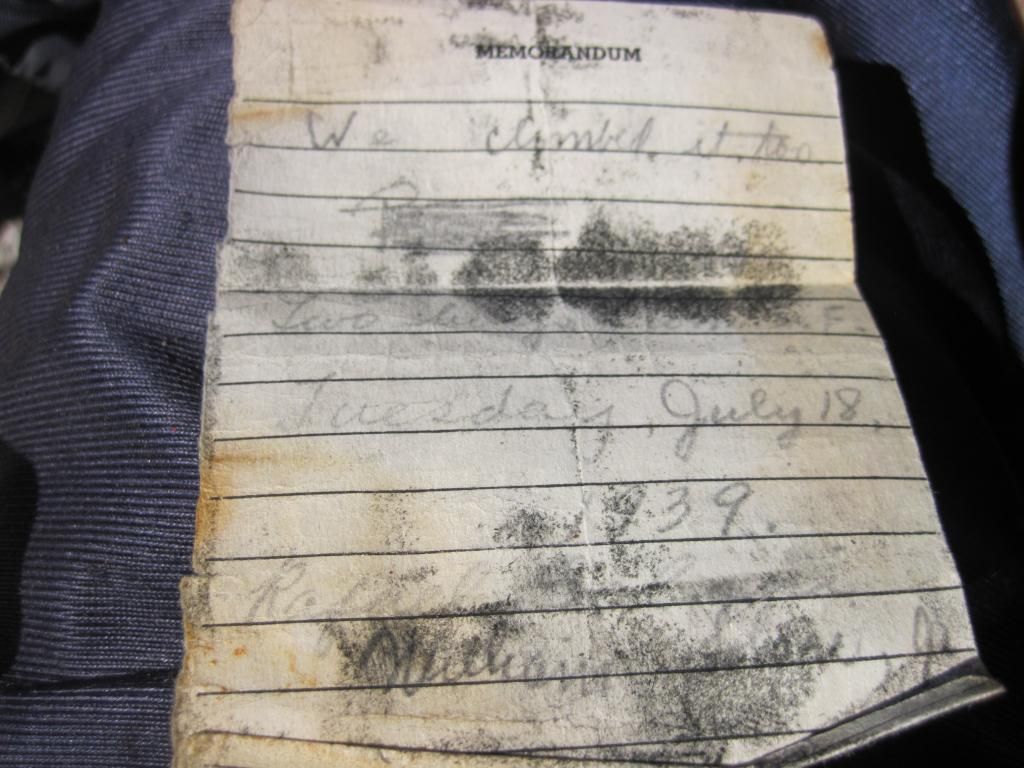 East View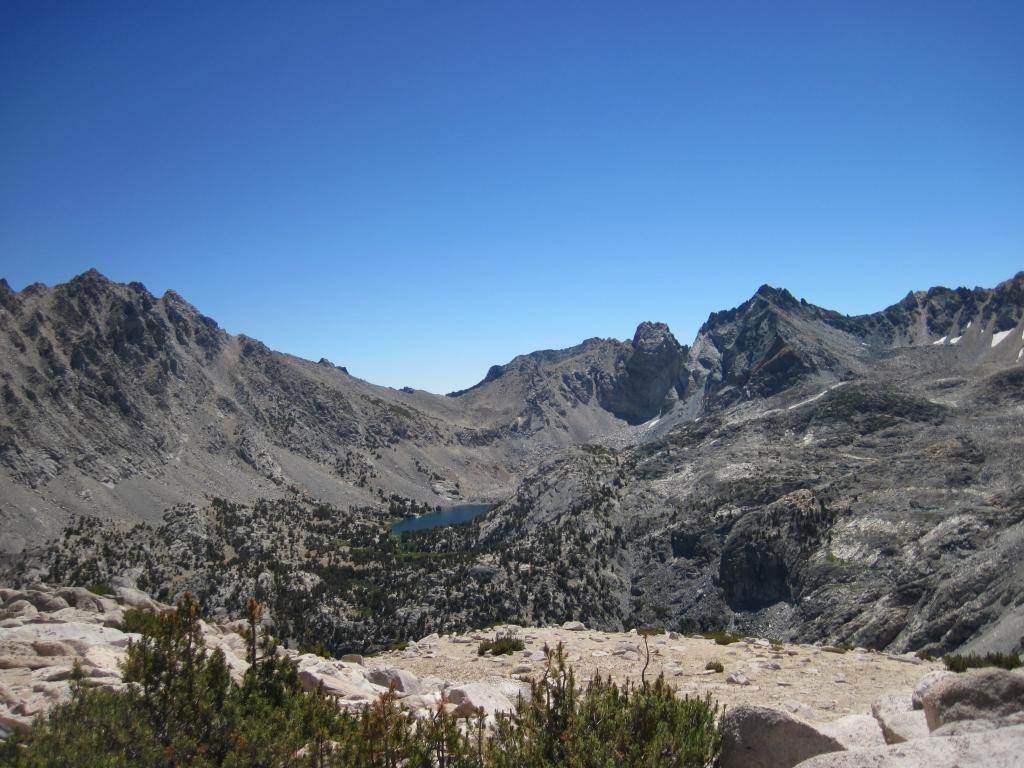 Fin Dome in the foreground
Looking West to the barley visible Sixty Lakes Col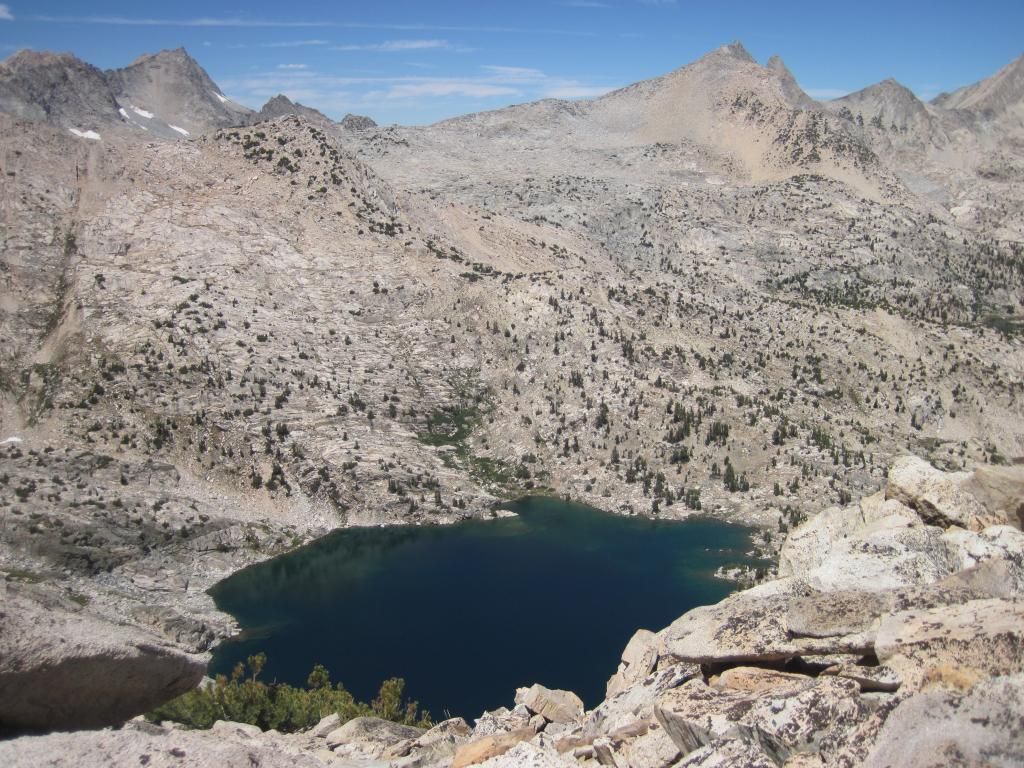 we climbed down for a (very) quick swim...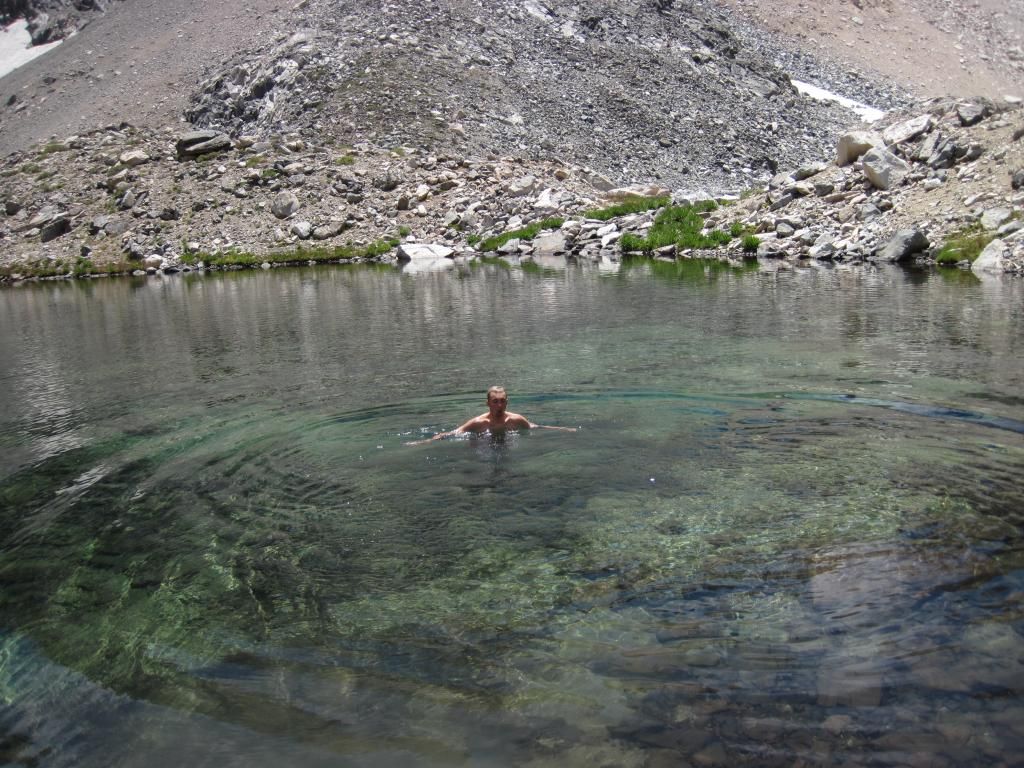 ...and found some mushrooms!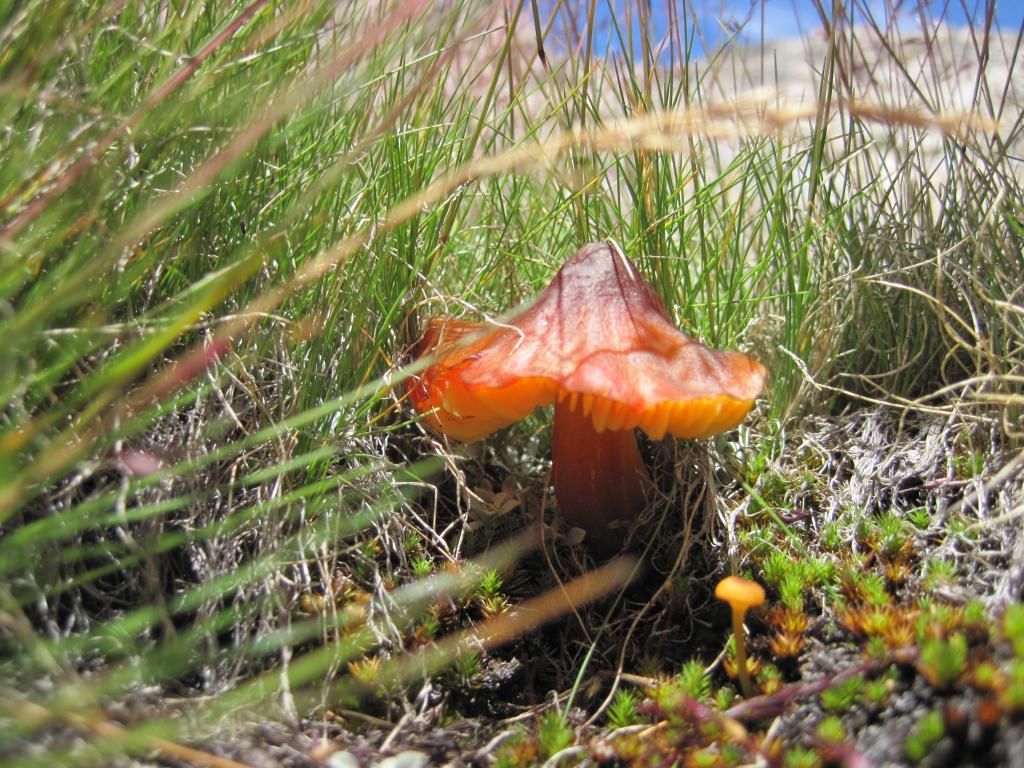 Underwater (with my waterproof camera)
Having found our route to Sixty Lakes via Rae Col, we headed back to camp.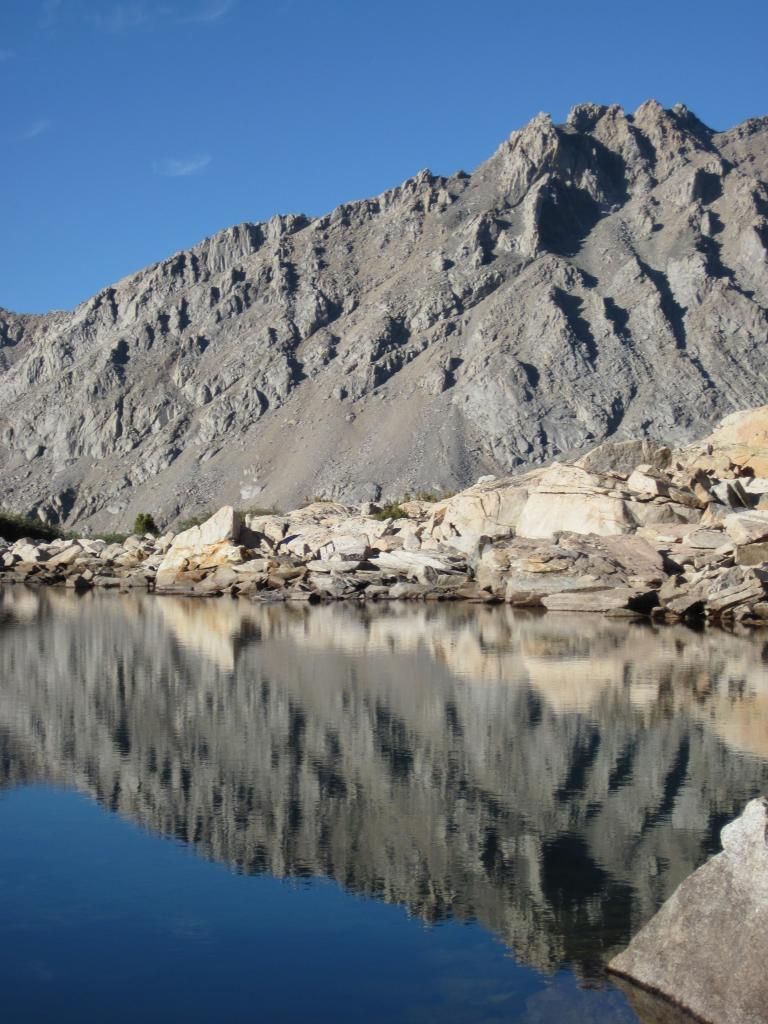 We planned on leaving that day, but we found that sitting around and drinking the last of our beer was a much more enjoyable way to spend the afternoon.
The next day we bee-lined it for Rae Col. It was not very steep but there was lots of loose talus, melon to house sized. It took us a while to pick our way down but after we skirted the edge of the large lake directly below Rae Col we picked up a faint trail. Other than a tent those were the only marks of human presence we came across the rest of the time there.
One of the many lakes we passed. We were always on or near a lakeshore.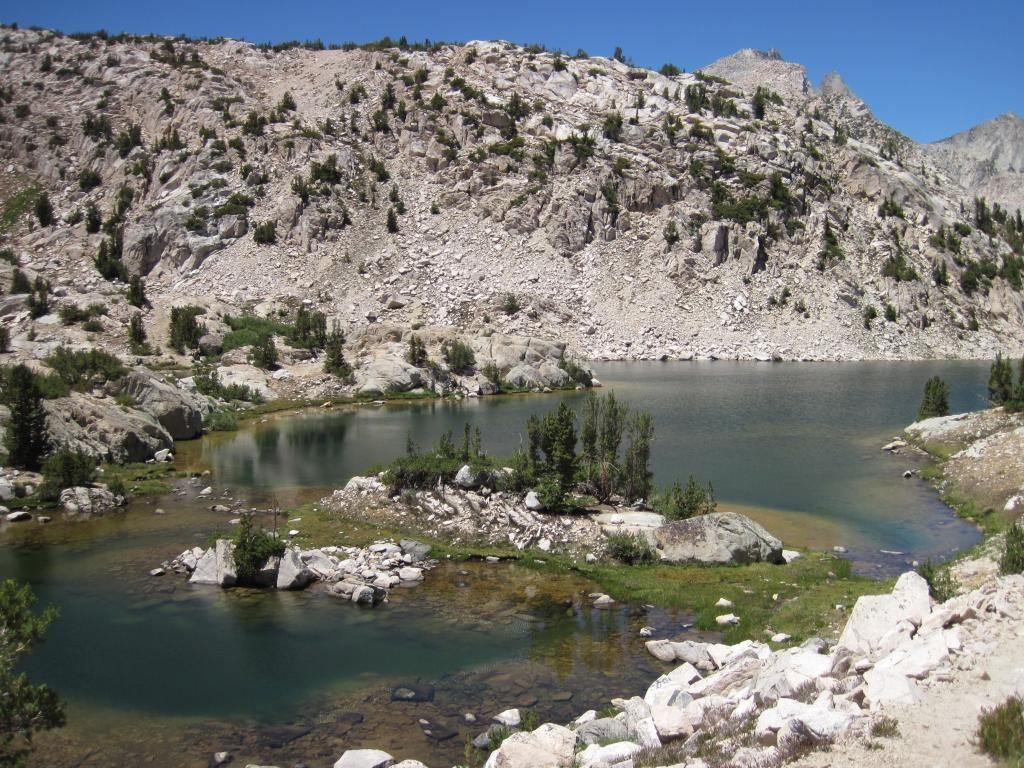 As the trail faded, we looked at our topo and arbitrarily picked a small lake in one of cirques on the northeast side of Mount Cotter. Getting there was relatively easy, though tedious. The terrain was not steep but very rumpled and rugged, resulting in much zig zaging around cliffs. We found our way to a meadow between a waterfall and the lakeshore, and found an old lion scat. Slightly on edge, we set up camp.
View from camp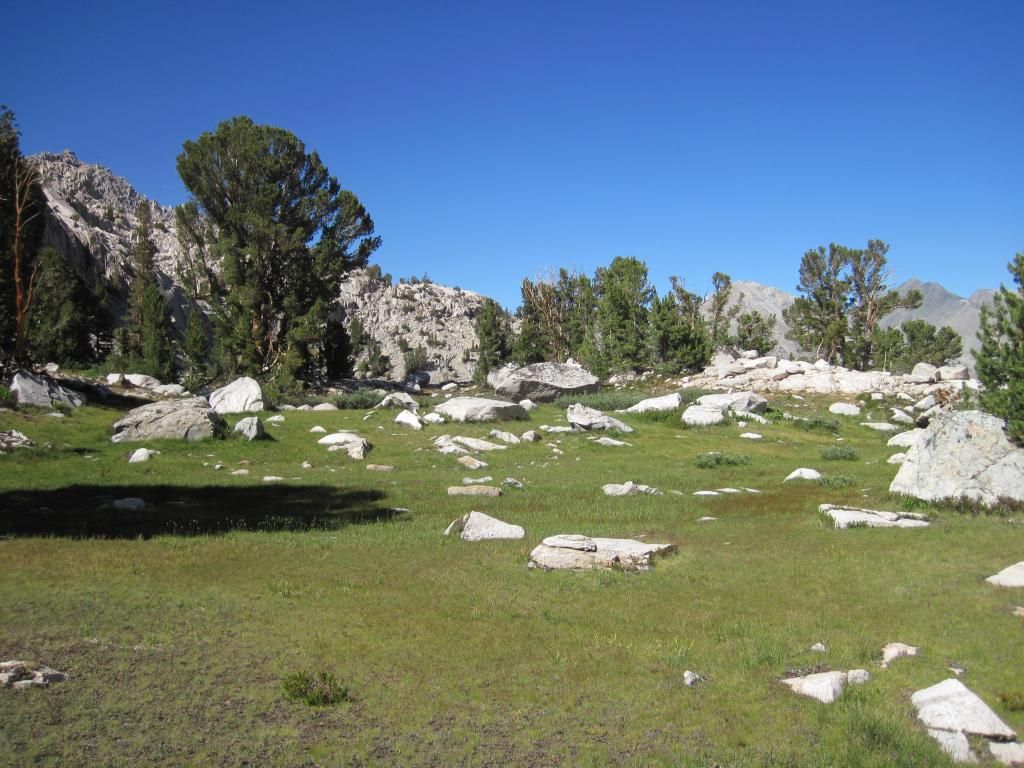 Our camp is hidden behind the trees on the lower left.
That night, the moon was really bright until about 10 pm. Then, as it went behind Mount Cotter, it was like watching the lights in a big gym or warehouse go off one at a time. A pitch black shadow advanced and overtook us. It was eerie for some reason. We went to bed.
On our way out I was able to catch a few token shots as my camera battery died. Here is a shot of the Rae Col (the shallow notch that is slightly up and left of the lowest notch) we used to get in. We opted for the trail on the way out.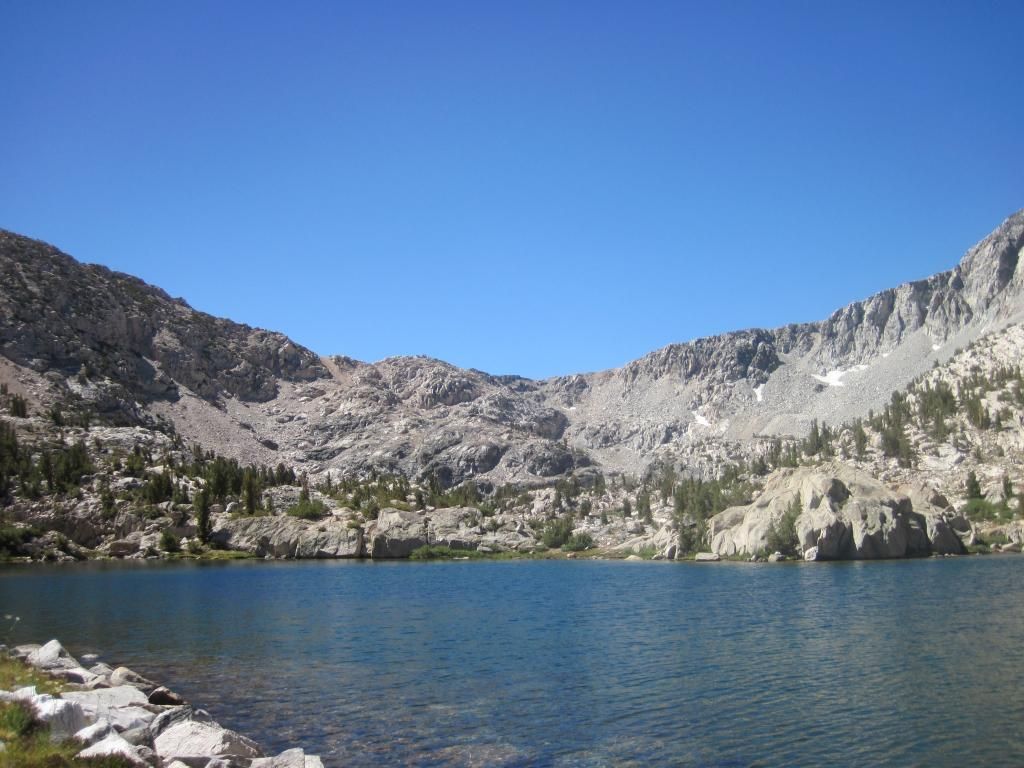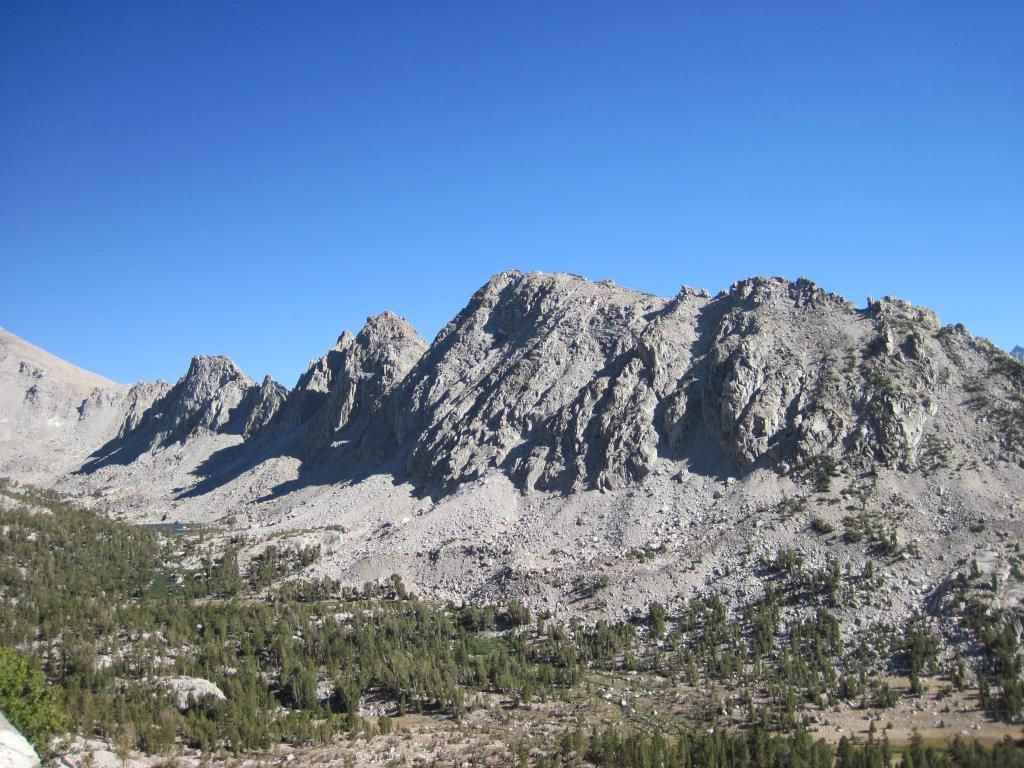 We ended up hiking all the way to the car...three days in, one out. Distance is hard to judge, between 10 and 15 on the last day. We got to the car at sunset, and were rolling across the Bay Bridge in San Francisco at 2 AM.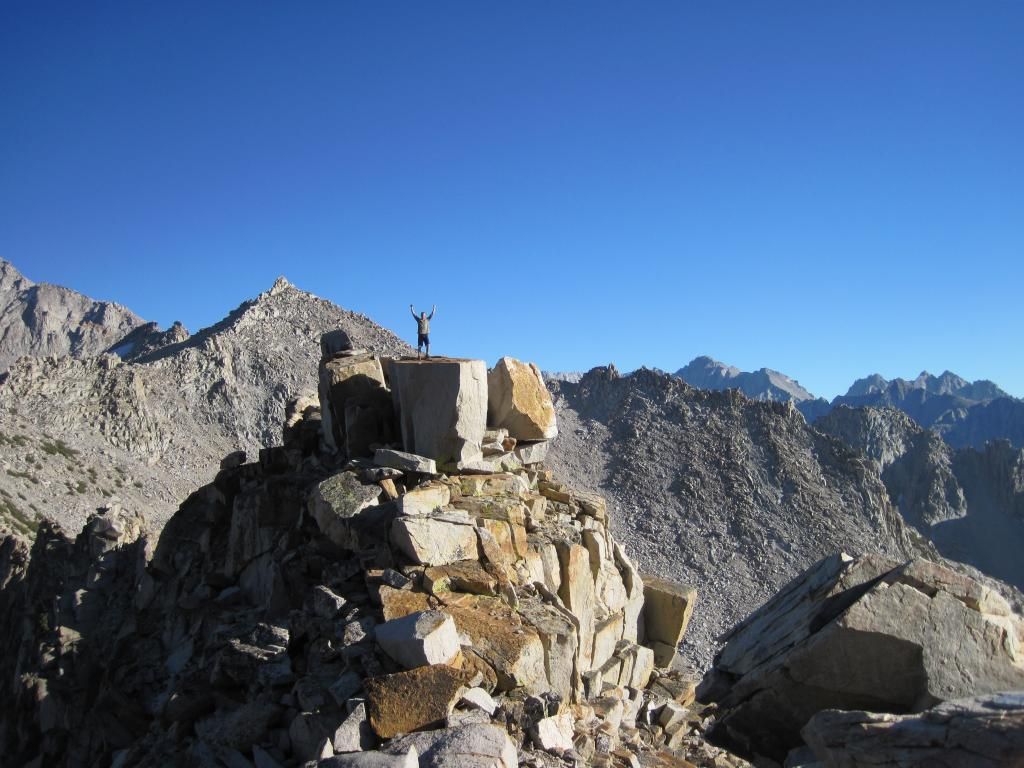 P.S. Anyone ever been to Wonder Lakes, near Pine Creek Road? I am planning a similar trip (though several days longer) with someone with a little more XC experience. Open to suggestions. Again want to escape crowds, nice areas to camp, class 2 passes..etc.
Thanks for reading!
Alex V