So I needed to get out and backpack a bit before this year's week-long trips. I had planned on spending three days solo on the east west ladder-shaped trails in Emigrant that run from Crabtree TH to Buck Lakes and back. I hoped that it would be cooler in the mountains and that getting on the trail early would help. I was wrong on that account. It was getting warm by 10:30 on Friday and it was quite warm all weekend, some 85 degrees when I left Saturday afternoon. Bugs, flies and mosquitos were also a plague. It was also high spring, so the birds and flowers were also out, some consolation against the bugs.
After leaving the TH at 9:30, I marched up the hill to Camp Lake.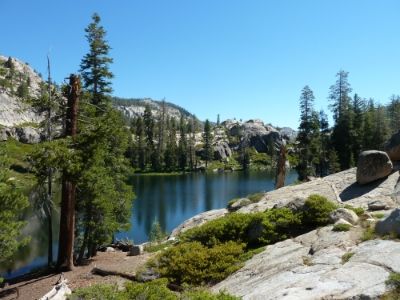 The trout were rising, but I wanted to get farther. Next came Piute Meadows.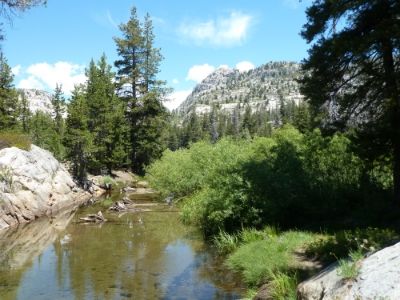 It continued to warm up and by the time I arrived at Gem Lake, some 11 miles down the trail, I was pooped.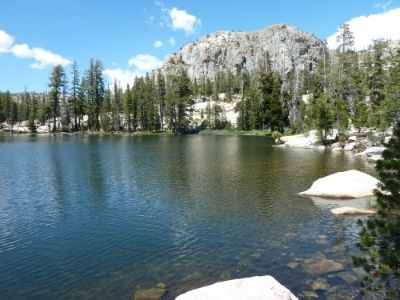 Gem Lake was a bit small and I was concerned that it might not have any fish, but after being patient, I discovered that it had these little fatties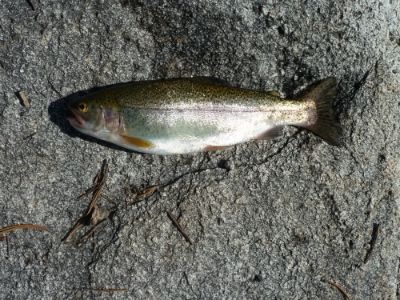 They ran about 9 inches long and were very deep. They also wouldn't stick to my Panther Martins. On a whim I tried a Z-Ray I had been packing around for years and found that it did the trick nicely. The one I kept fit nicely in my frying pan. After dinner and a glass of "cardboard box" wine (not bad actually), I retired to avoid having to deal with mosquitos any more.
Next morning I work feeling much better, and decided to see if I could finish the ladder this day. I was on the trail by 6:45 and soon passed Jewelry and Deer Lakes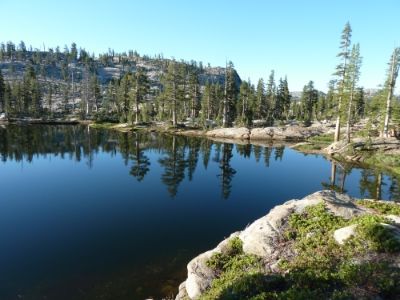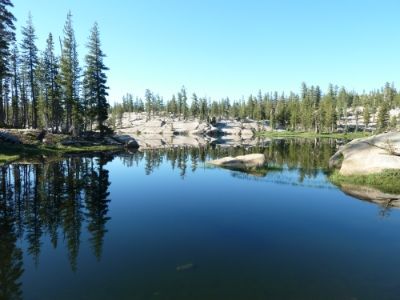 When I reached the summit between Deer Lake and Buck Lakes, I found the last of this years' snow
I then rolled down the hill to Beautiful Upper Buck Lake. After too much glaring granite ugliness, this lake was really nice.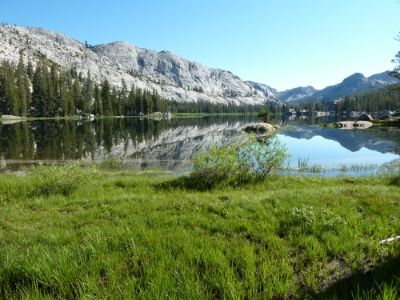 I fished for a bit and then made my way down to Lower Buck Lake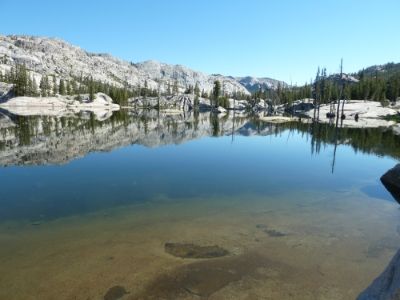 And long, strange Wood Lake.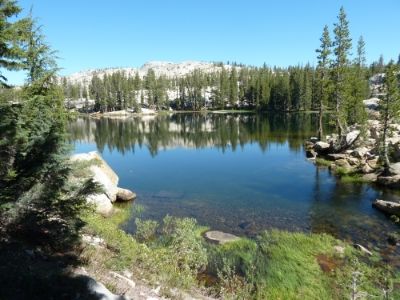 My arrival coincided with a major trout feeding and I happily cast my Panther Martin for a couple of these 12-13" beauties.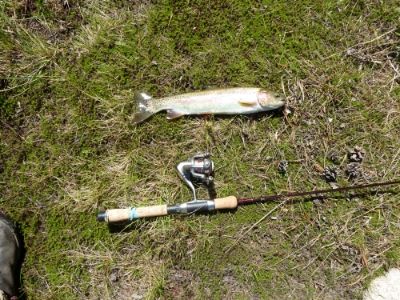 From this point the trail begins to descend the Cherry Creek canyon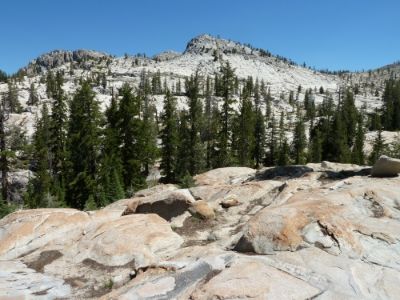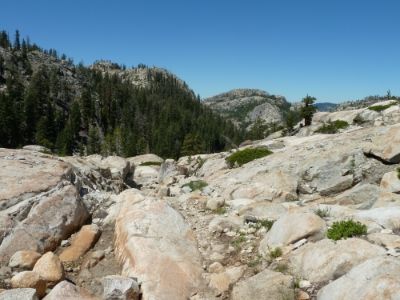 Out of the tree cover and in the granite, things began to heat up.
In some spots of this desolate canyon the Mariposa Lillys were just thick, more than I had ever seen in one place at a time.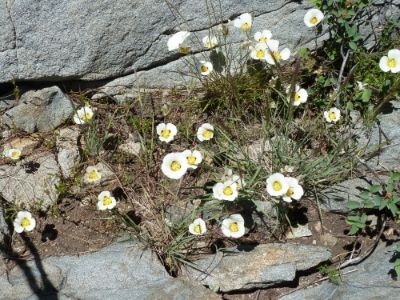 At Groundhog Meadow, I climbed out of Cherry Creek..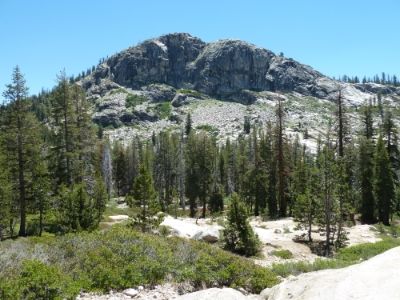 …. And into Pine Valley
This penstamon was particularly nice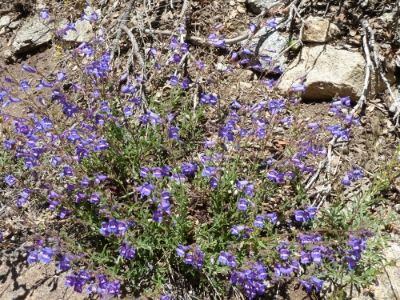 Good water was pretty scarce in Pine Valley and I finally had to fill my bottle in Grouse Lake, duckwater, ewe! Fortunately, my iodine tabs rendered drinkable.
After Grouse Lake, I was in a burned over area, before finally climbing back up to the rim and back to Crabtree. This was one of my longest distance days with 18 miles and a full pack. I was tired, but quickly recovered. 29 miles in two days was a personal best.
In summary, bugs, heat, trout, and the best scenery being the farthest away. I will need to explore Emigrant some more.