My buddy and I decided to get out of Orange County for a quick overnighter. We decided on little lakes valley due to the easy access and awesome scenery. I was pretty excited to try out my new GoLite pack as well as a steripen, which both ended up working great!
We drove up late friday night and picked up our permits at the Lone Pine ranger station. We headed up to Mosquito Flats trail head and slept in the car.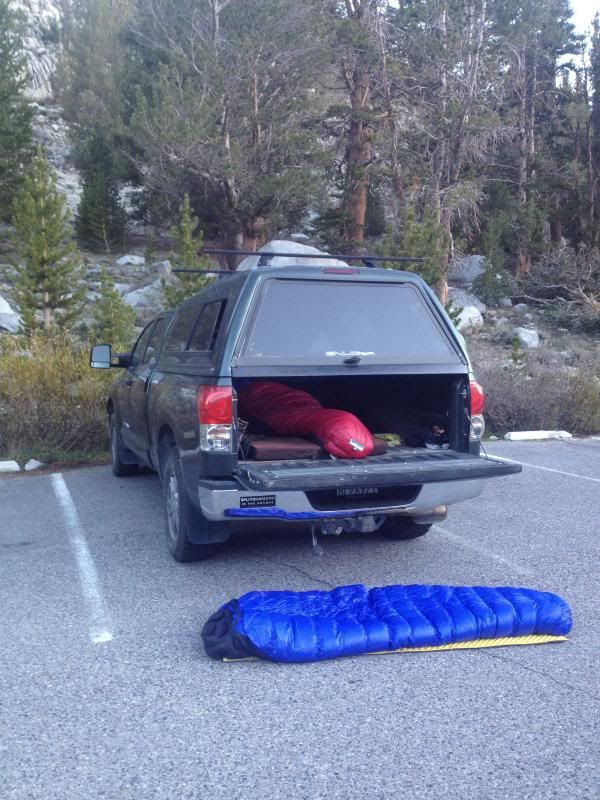 We woke up around 6 on Saturday and gathered all our gear and headed up the trail. It was nice and cool and we took our time fishing the creek as well as a few lakes on the way up.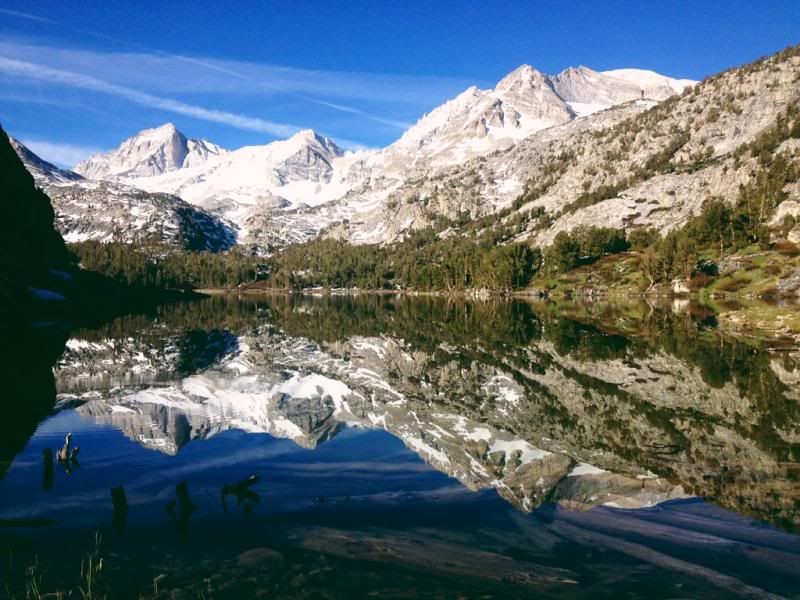 We ran into a couple people coming down from chickenfoot lake as well as some photographers. Eventually we made our way to Long lake and left the Morgan pass trail and followed the rock creek drainage up to Treasure lakes.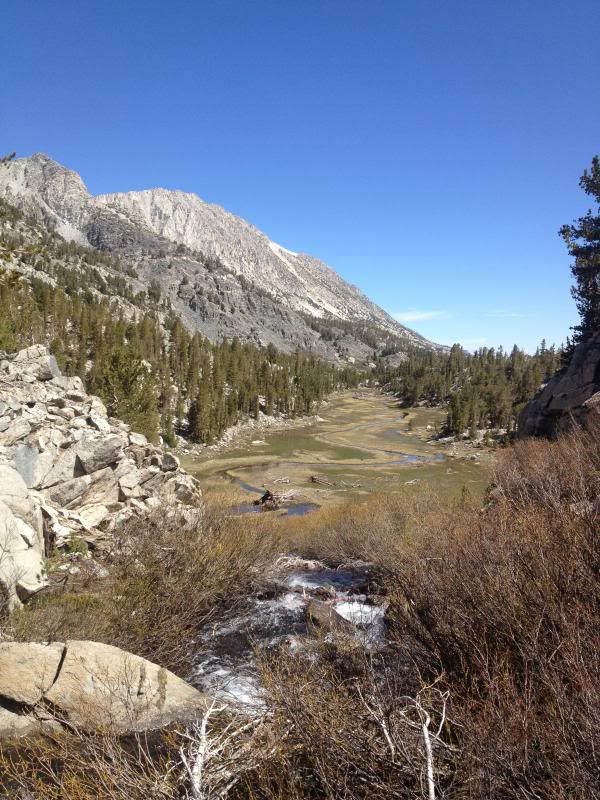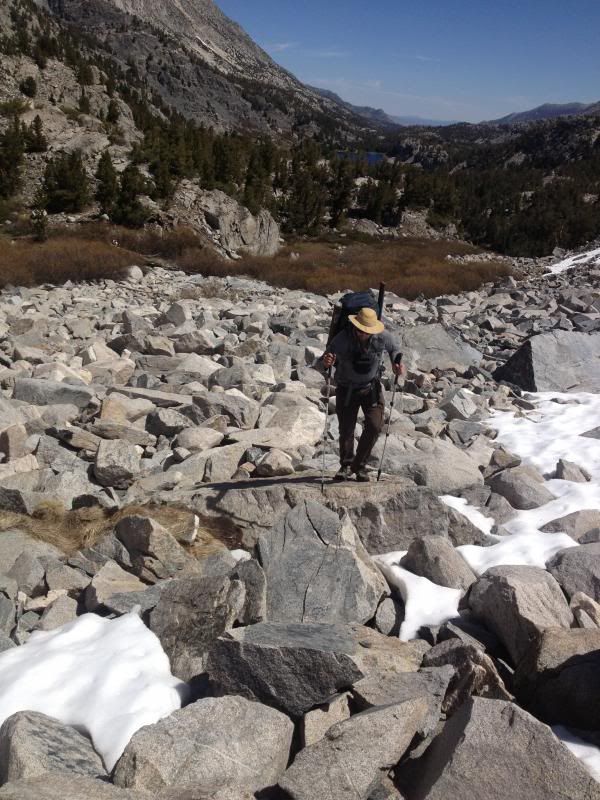 The entire slope leading up to Treasure lakes is still covered in snow and we had to be pretty careful not to post hole. It took us about 45 minutes to get up the drainage.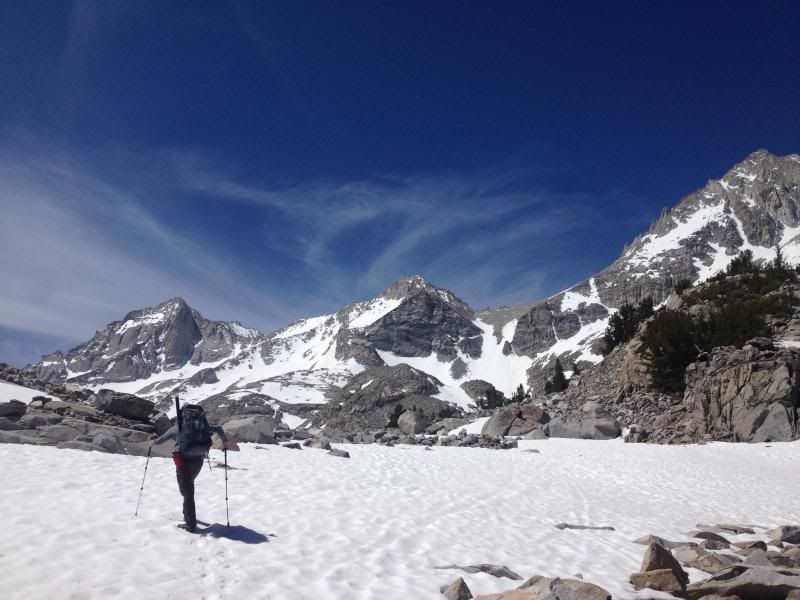 At the top the views were amazing. Treasure lakes basin is one of the coolest basins I have been in. Unfortunately 3 of the 4 lakes were still mostly frozen, and the entire basin was covered in snow.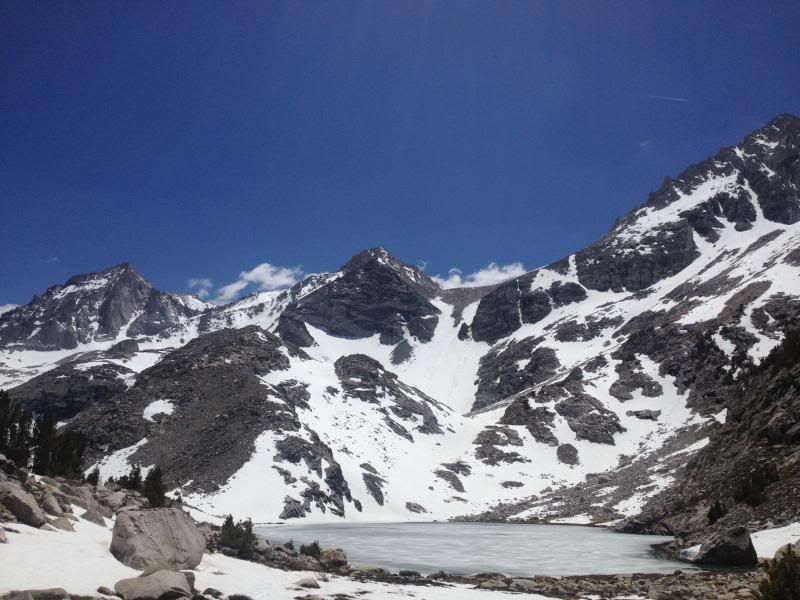 We tried fishing for a bit in the two northern lakes with no success and decided to head back down to Long lake. On the way we decided to head over to Gem Lakes and stay the night there. We arrived, we set up camp, took photos, fished until dark, made dinner, listened to music and then crashed for the night.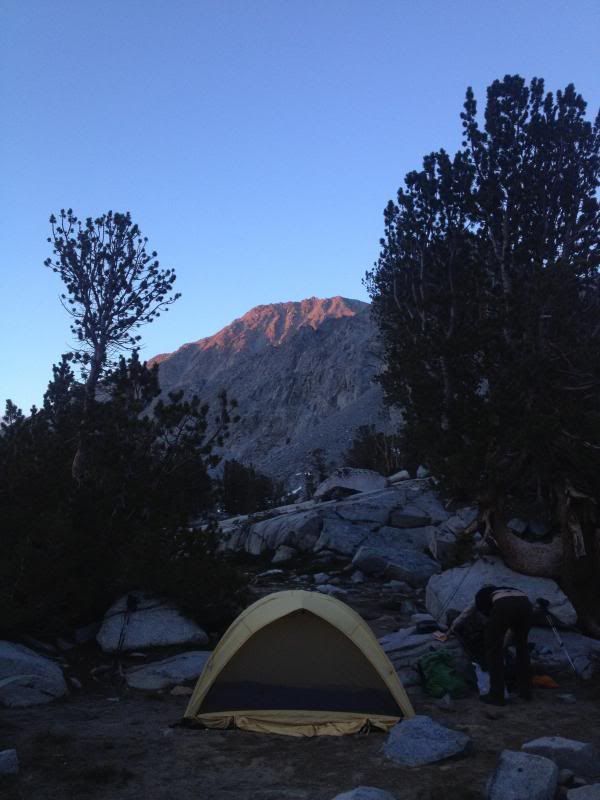 It's amazing how quiet this basin was with nobody in it, well almost nobody. Found out that fellow HSTer no2haven was camped on the ridge between treasure lakes and gem lakes.
The next morning we were greeted with a nice alpenglow light show up the mountains above Gem Lakes. We fished a bit more and then packed up our gear and headed down to the lower part of Gem Creek (Not sure if that's what its called) until it connects with chicken foot lake.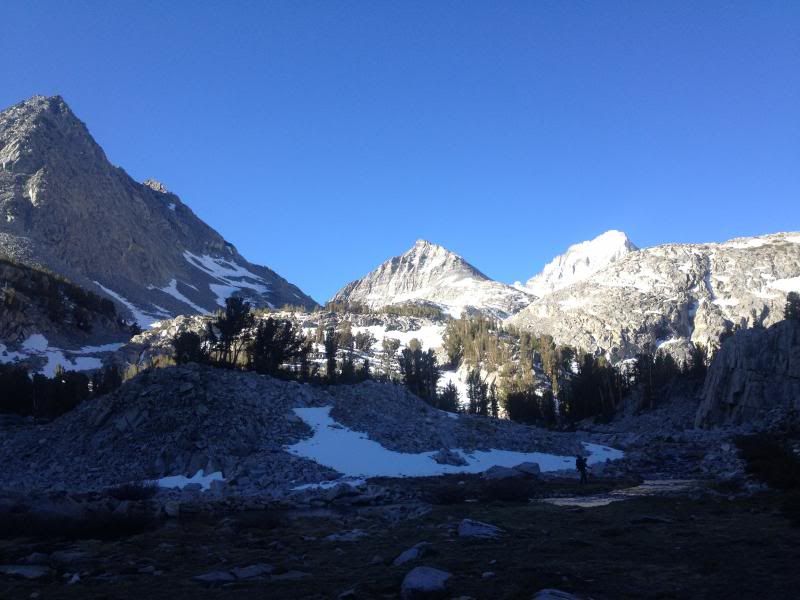 We basically fished our way back to the car stopping only to hang out at long lake and talk to a few day hikers. I love this area and can't wait to go back when the snow melts and the lakes thaw out.