Hey I just got back from Summit Lake and Blossom Lakes couple of weeks ago. You should go, defiantly go to Blossom Lakes. there was snow but should be gone by when you go. Here is my TR from another forum! ive been once before to summit lake, let me know if you have any questions.
there is a Video Below. Enjoy!
Just got back from a 4 night trip starting from Mountain Home Demonstration Forrest. We arrived 5/17 friday early evening and camped at hidden falls campground in Sequoia NF. the place was empty and we had it our selves, pretty much had the next 4 days alone, just the 2 of us!
Saturday morning we hit the trail along the Tule river thru an old Sequia grove in the NF up to Summit Lake crossing into Sequoia NP. About 6.5 miles or so. We set up camp and fished for trout at summit Lake, the north facing slope of the Lake had snow, what a treat.
Sunday we headed to Blossom Lakes, trudged through 3 miles of patchy snow drifts on a north side slope through the woods, made way finding a little challenging but fun. Its about 6-7 miles or so from Summit to Blossom. We camped at lower blossom lake, fished and explored the upper lakes. this is the most peaceful and beautiful place ive been to so far, we had it to our selves.
Monday we hiked back thru summit lake, stopped to fish, and then back to the hidden falls camp, stayed the night and headed home in the morning. its about a 4.5 hour drive for us from socal.
Here is a video from the trip. I dont have much patience for video editing but i like it.
https://vimeo.com/66692489
here are all the pictures i took, slideshow
http://s1262.photobucket.com/user/beant ... om%20lakes
Tule River
Summit Lake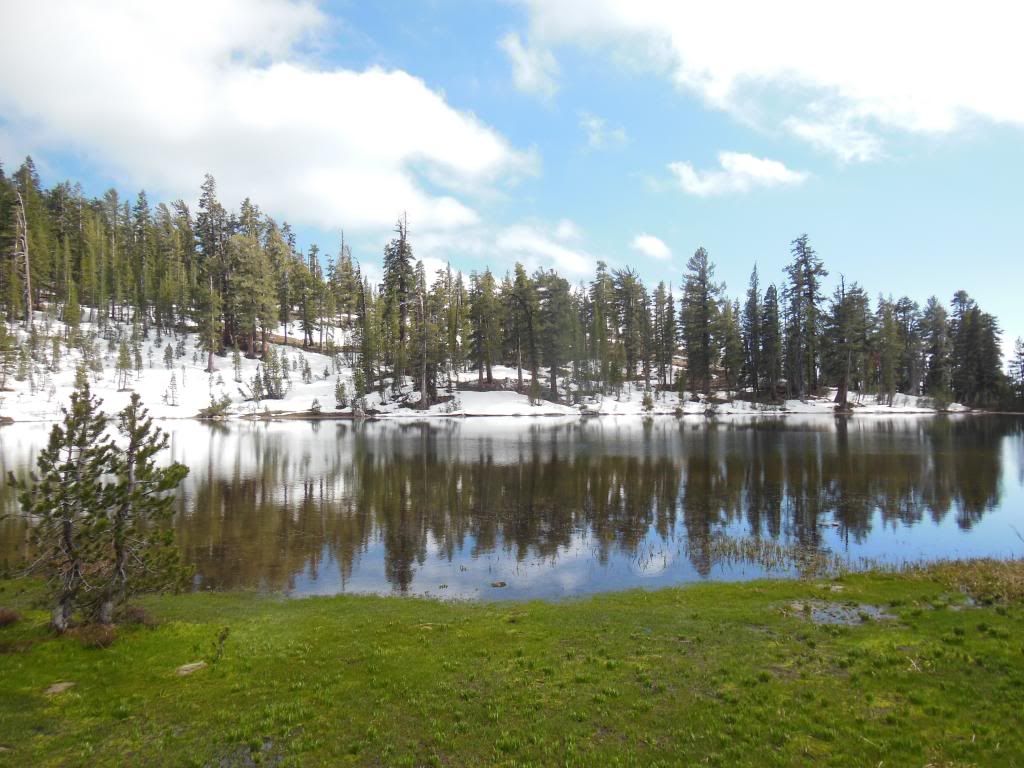 Lower Blossom Lake
One of many Upper Blossom Lakes