After backpacking all of 3 miles into one of the Cherry Lake boat in camps Friday, I had a hankering for a few more miles. Hetch Hetchy was nearby, so I headed over Saturday for a dayhike up to Rancheria. Yes, I know, this is hardly new territory for this board, but it was fun none the less.
It was a bright and rather warm day. Here are the falls from the dam.
Tueeulala Falls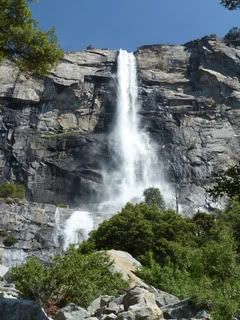 Wapama Falls from the trail:
You could get through the spray, but is was akin to walking through a carwash. Make sure you have a bag to put your camera in!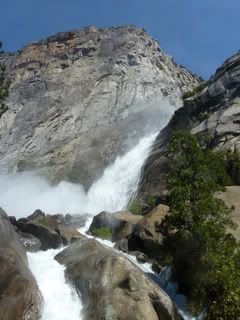 The trail above Tiltill Creek has burned since I was last there, so that last mile into Rancheria Falls was rather bleak, though the flowers were pretty good.
I had lunch at Rancheria Falls:
and then walked up to the bridge over Rancheria Creek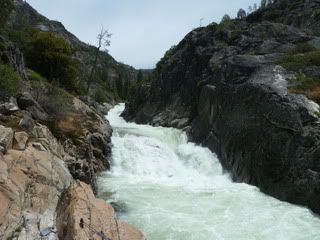 After one more soaking, I retured back to the dam as the clouds rolled in.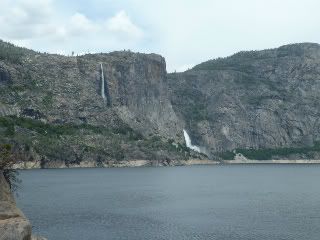 Great day of hiking.