hi all
the full report is here: 
https://badmountain.org/big-slide-littl ... n-yosemite
and here are some stray thoughts and photos below

my two big 2020 sierra trips were scheduled for late august and early september, and the smoke canceled them both. the september trip mercifully transformed into an out and back on the ruby crest trail in northeast nevada (though the creek fire's smoke managed to make it there too!), but the idea of an entire year without the sierra was just too much to take.
fortunately, a warm spell in mid-october afforded me the opportunity to get into the sierra for at least one weekend. the original plan was east fork cherry creek and environs via bourland, but the day before the trip the wind shifted and more smoke from the creek fire lit up the emigrant-adjacent sensors. the east side of sonora pass looked a lot clearer, so we scrambled for mono village instead.
it was my first time in that hoover/northern yosemite canyon country, and i came away really impressed. i've got to see the rest of those canyons sometime soon! i like how they're just lined up like dominoes up there.
our route was: mono village > little slide canyon > slide canyon > suicide ridge (a bit much on the name, folks) > rock island lake > rock island pass > mono village.
the cross country stuff on the route was pretty easy. i might even say it's a good first xc trip for someone comfortable on trails? this is not legal advice, though.
it certainly helped that we managed to stick with the little slide use trail for virtually the entire length of the canyon -- there's some pretty nasty looking stuff at points. it also helped that we were there so late in the year -- that is a seriously north facing canyon, and has got to carry real snow deep into the summer. (i feel like i've read a story about needing SAR from a snow-related injury in little slide?)
i got caught up in a bit of bushwacky stuff at the bottom of the ascent out of (big) slide canyon, but otherwise it was easy: mostly big, smooth (and steep) slabs. "suicide ridge" was some standard up, down, and around traversing.
our weather was very lucky -- lows in the upper 30s overnight at 9000-and-something both nights. however, the nights were certainly long!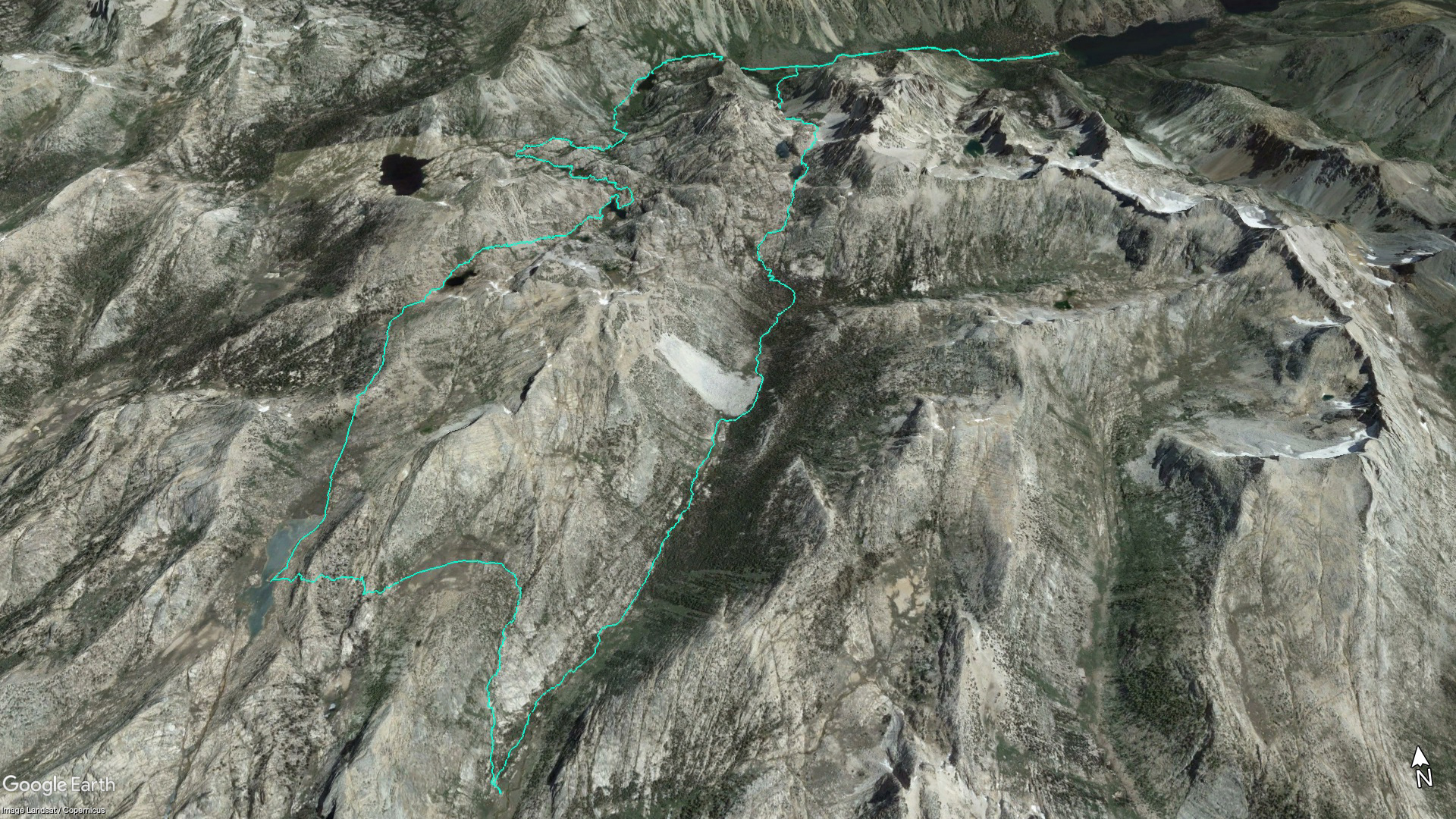 the route. i like how rock island lake (bottom left) is so shallow that it barely registers as a lake.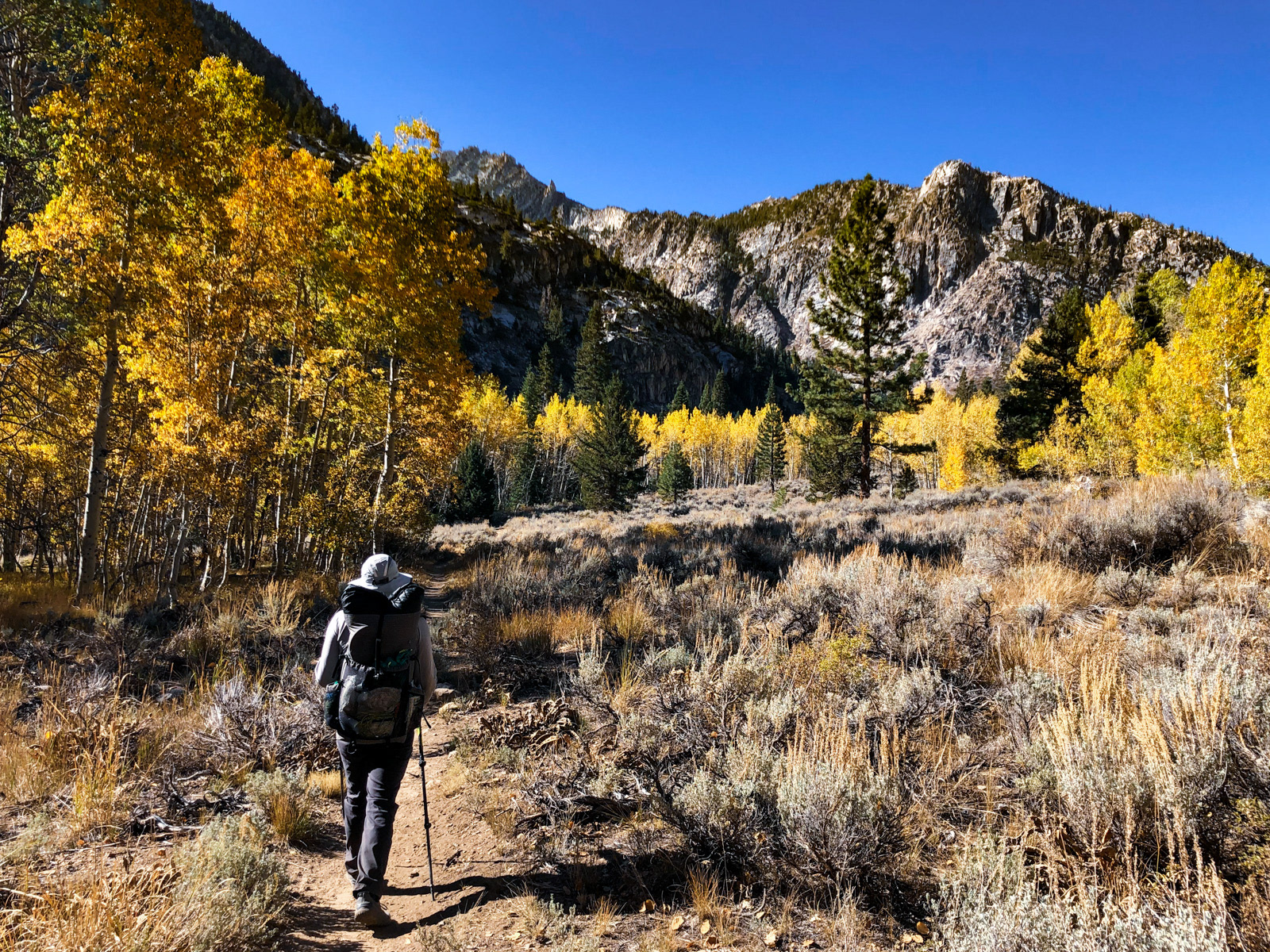 fall in the high-ish sierra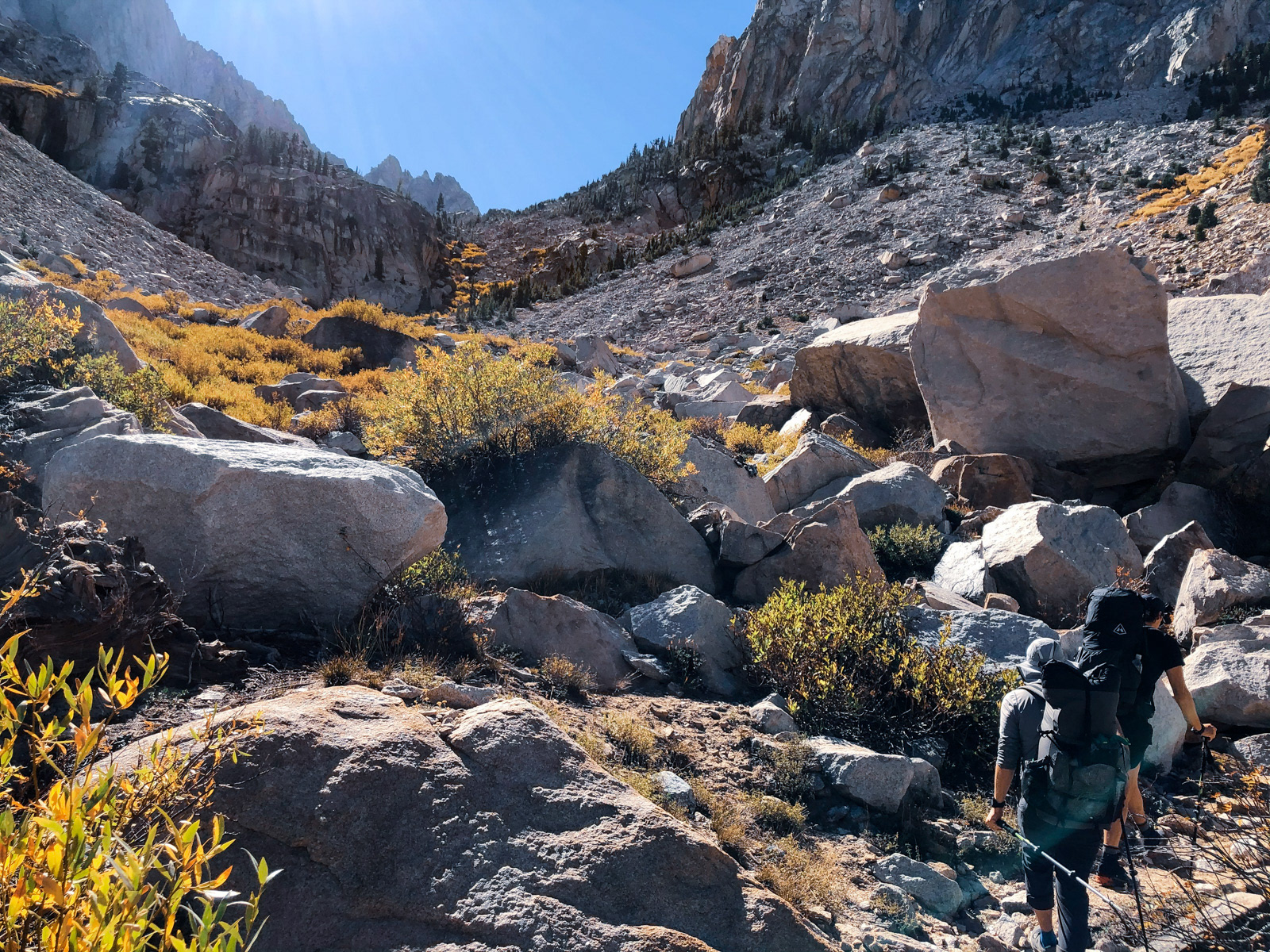 little slide canyon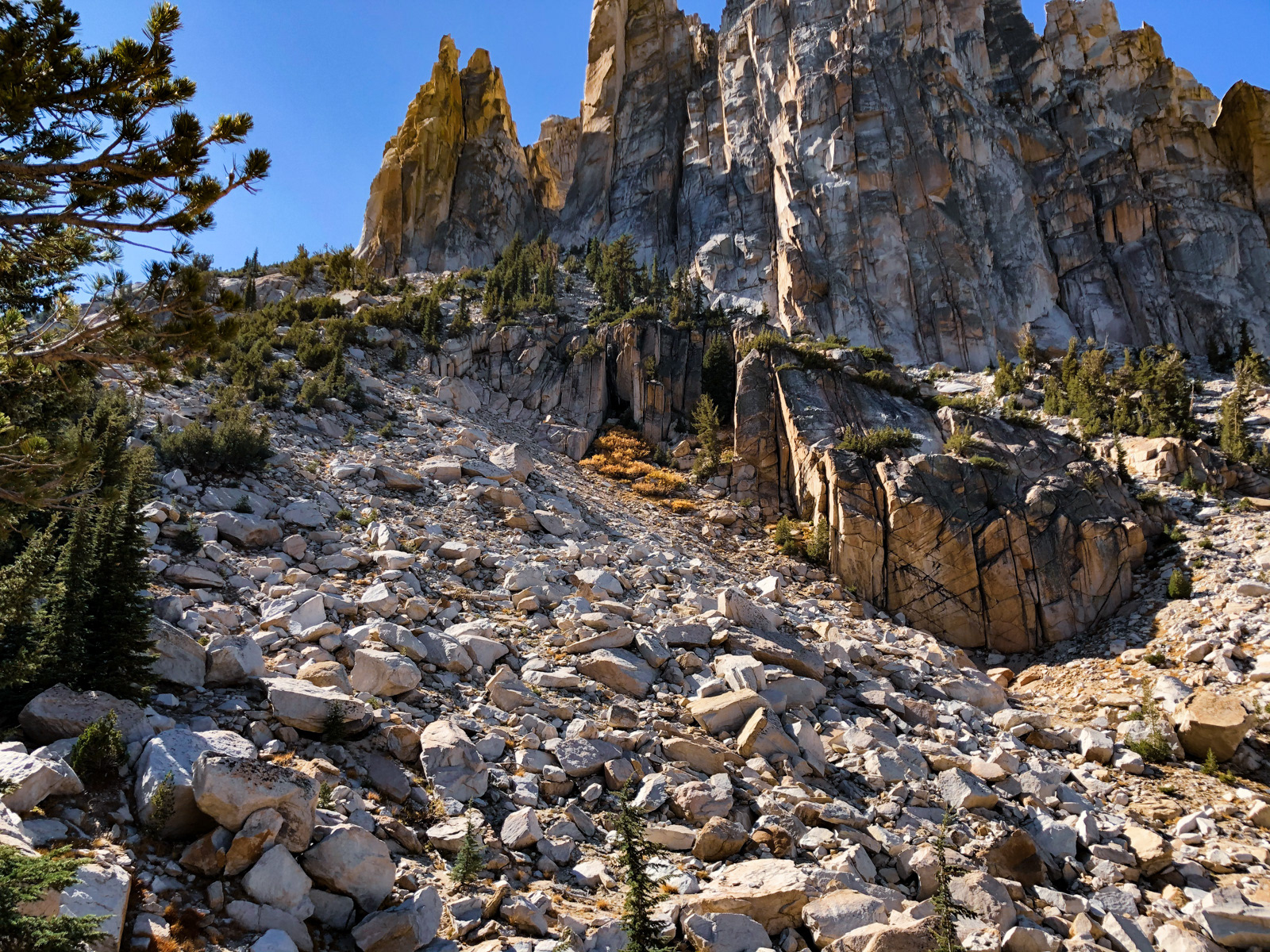 a particularly talus-choked section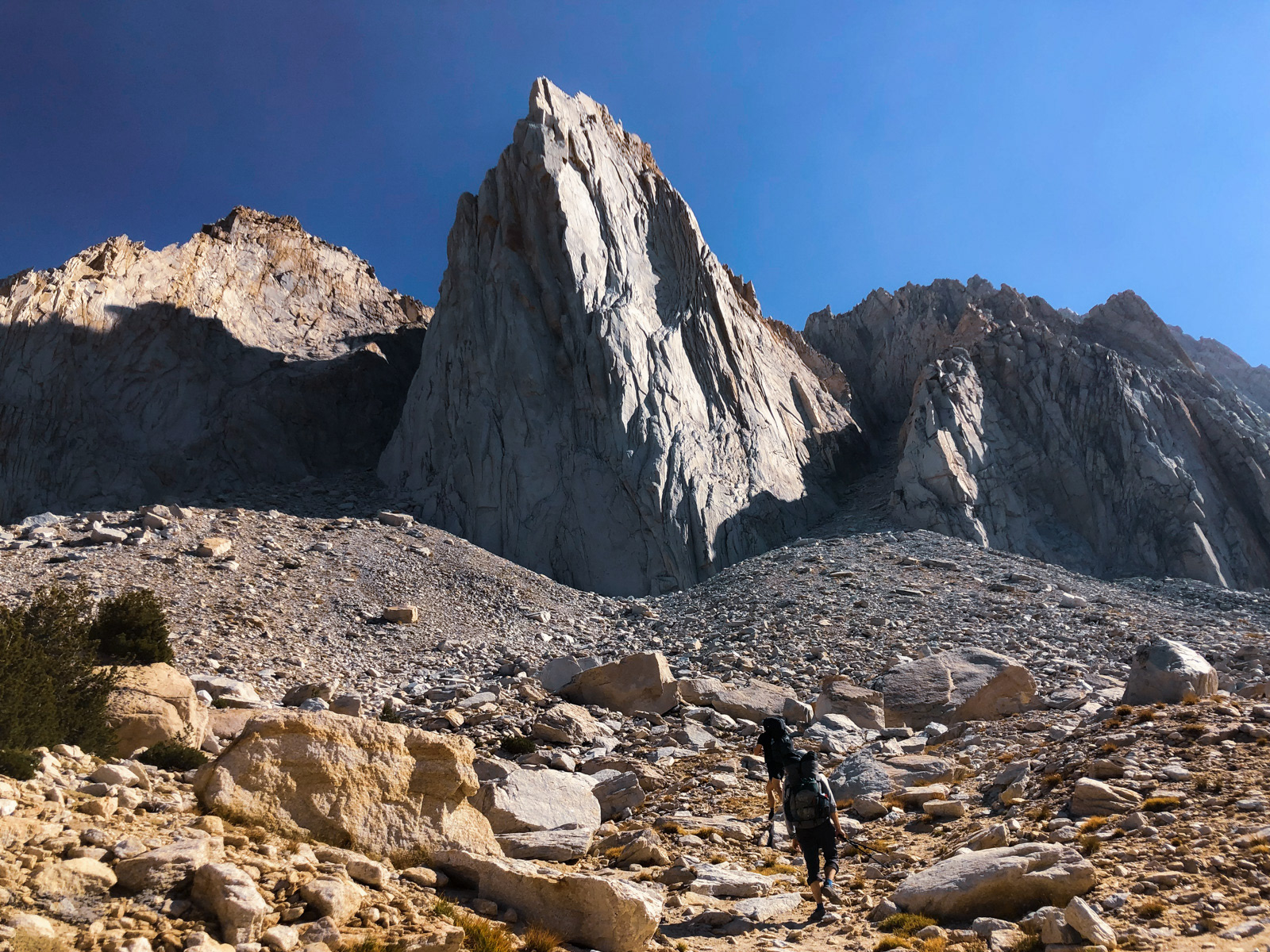 the incredible Incredible Hulk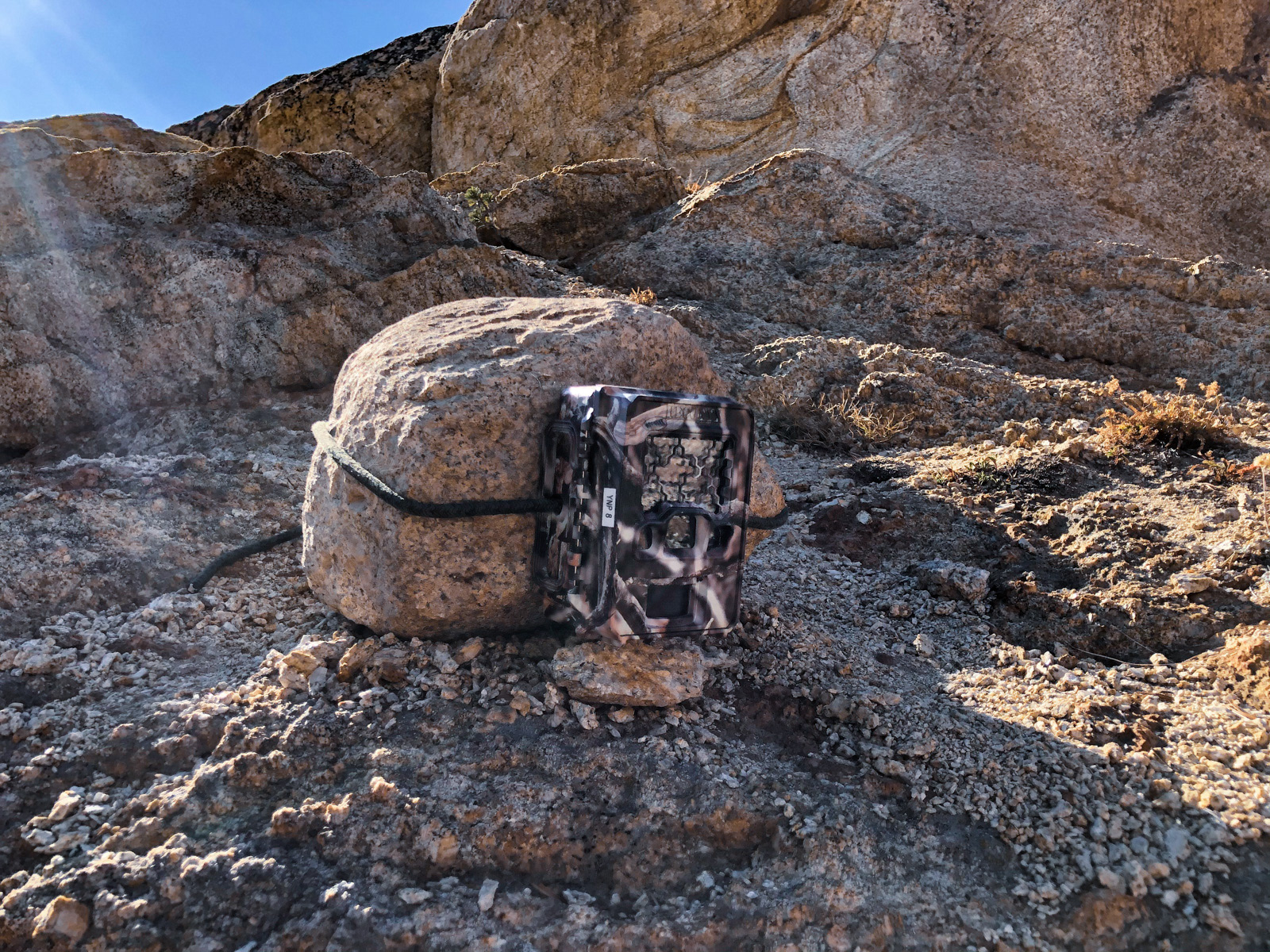 a well hidden trail camera!
the striking west side of ice lake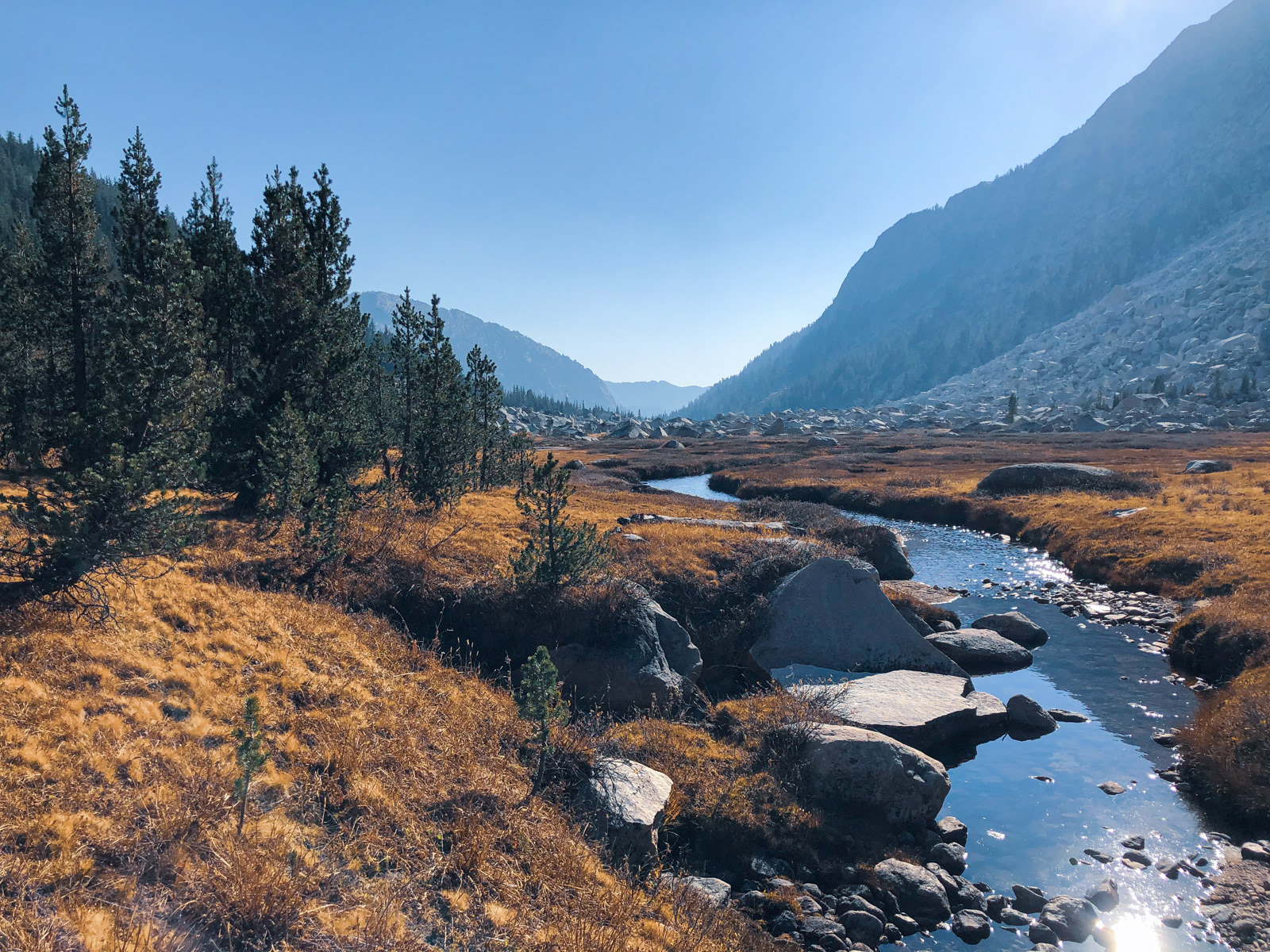 a slightly smoky slide canyon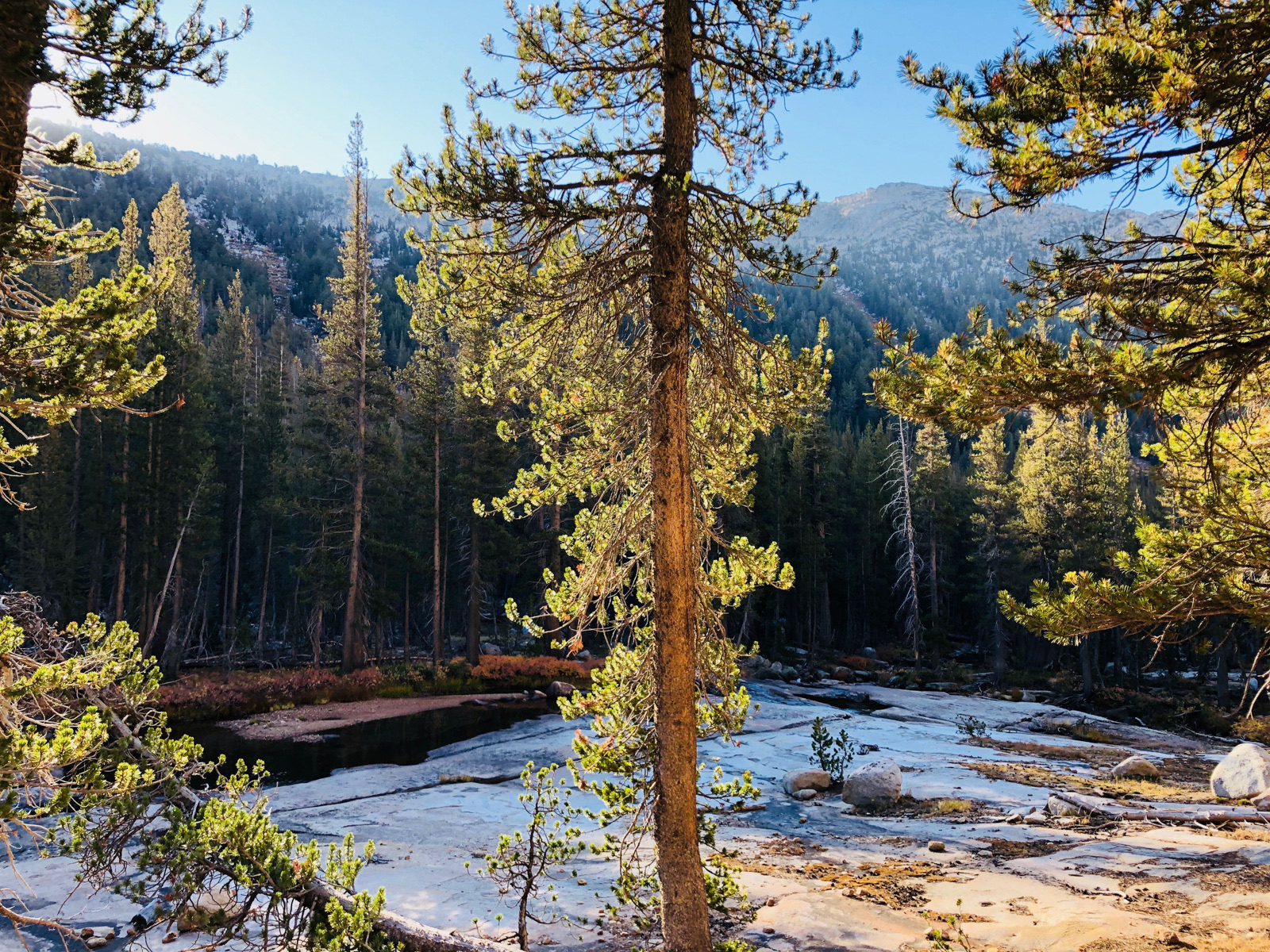 morning light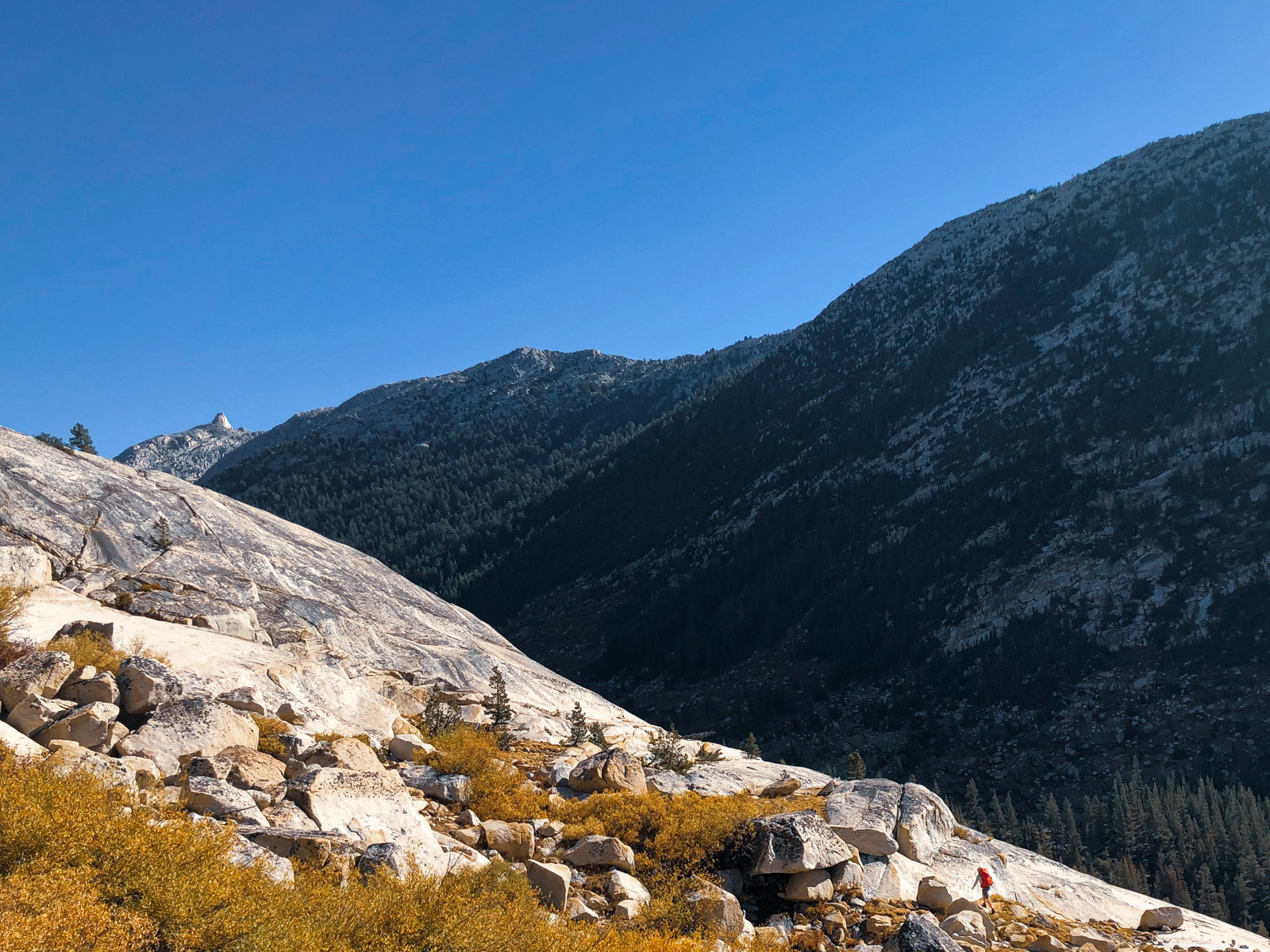 climbing out of slide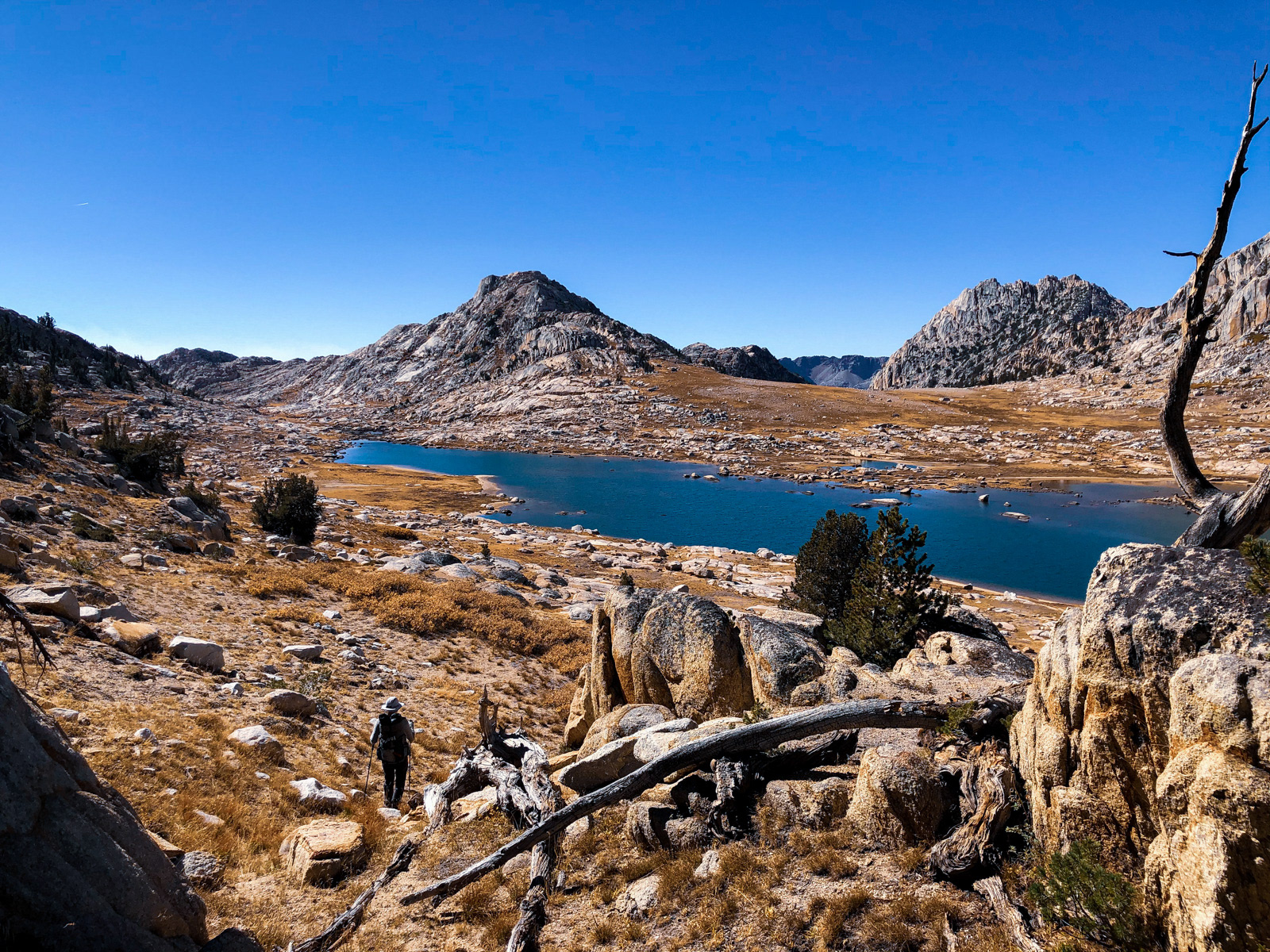 rock island lake and its peculiar, flat basin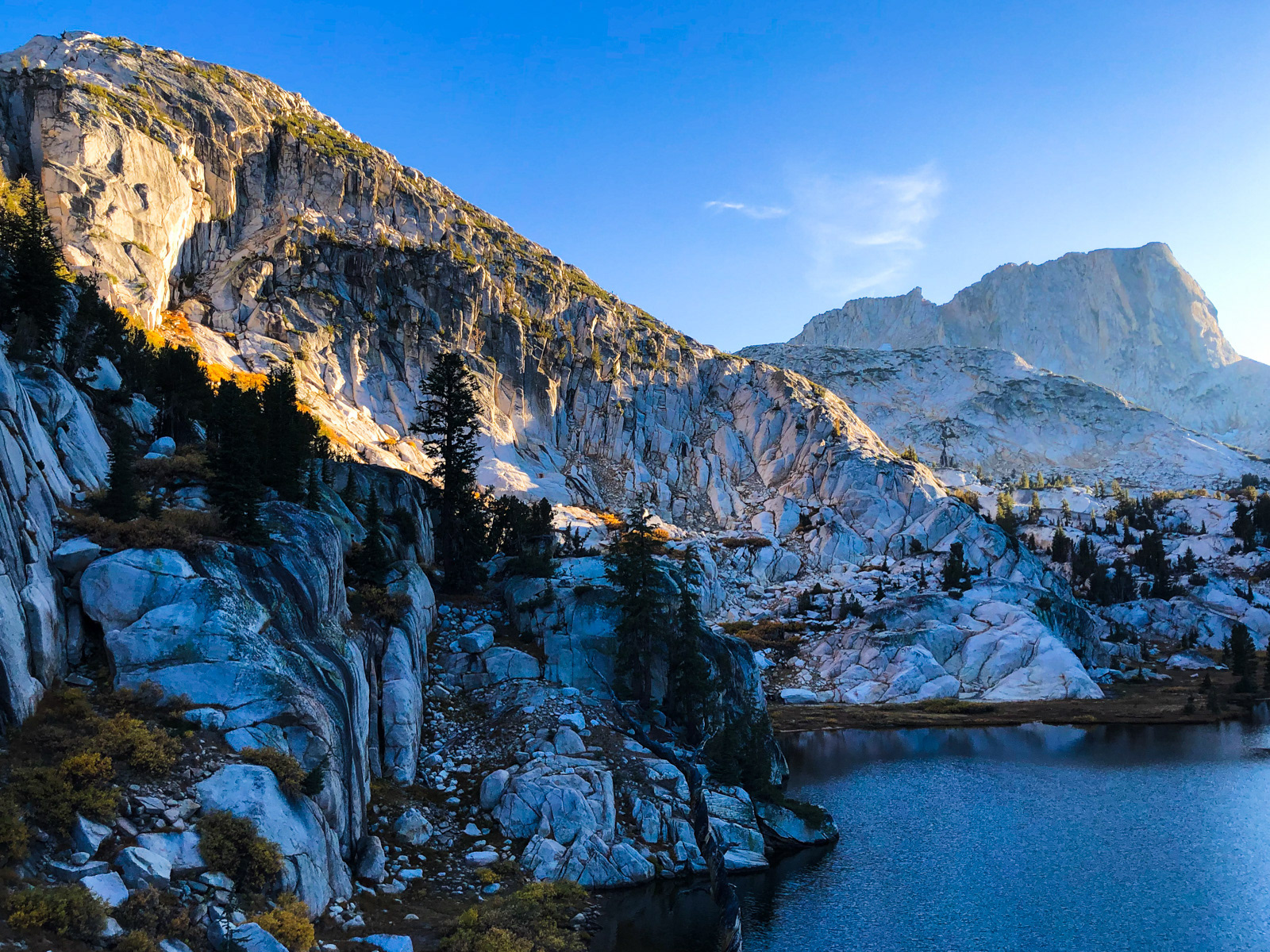 evening at crown lake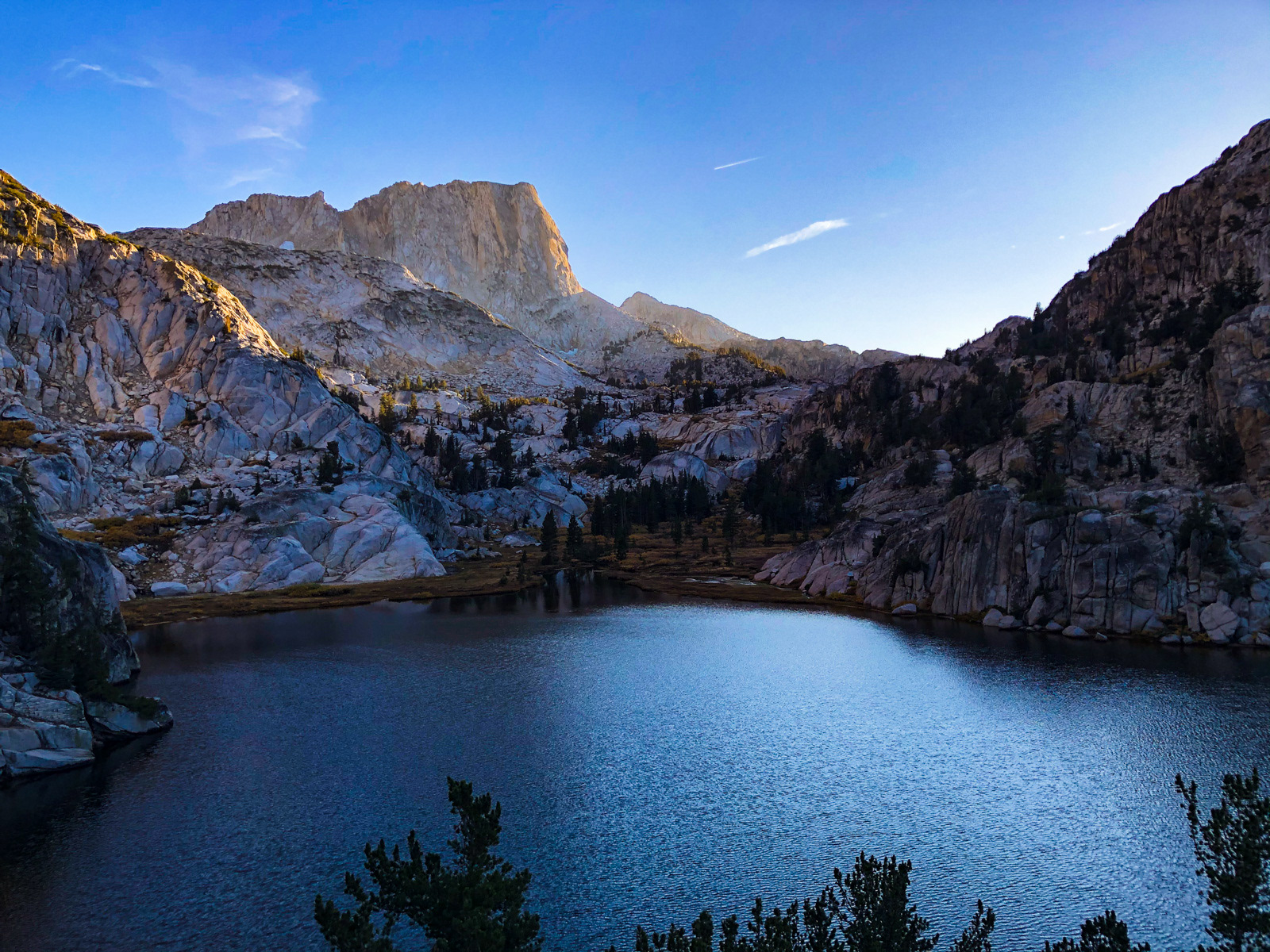 one more