My brother was coming into town and had a pretty tight schedule so we decided to fly to mammoth for a quick 3 day trip out of Devils Postpile. This is a pretty simple trip and commonly done so I won't belabor the details. For many people on this forum this hike is probably a little to easy, but for the rest of us mear mortals looking for some easy cross country travel and epic scenery in a relatively easy 20 something mile hike, this was a great one. We got an early start on Friday and made it to Minaret lake easily. We had time to relax and do some fishing for lots of smaller trout. We had the lake to ourselves except for one other group on the other side of the lake.
That night we worked on some night shots.
The next day we headed over the pass to Cecil and Iceburg Lakes. The use trail was pretty straight forward, but I was glad I had read to bear to the right and take the side trail over. Going up and over was pretty easy but very tedious on the talus coming down.
Our goal for the day was to hit Garnet lake, but that was derailed due to the amount of people on the trail and camped every where. I was surprised at how many people were out. When we spoke with a group headed to over crowded Ediza due to the over crowding at Garnet we decide to get off the trail and hope for the best at Altha. As we were Headed to Altha from Ediza, we happened across a great little lake with great campsites and good fishing, so we stopped there.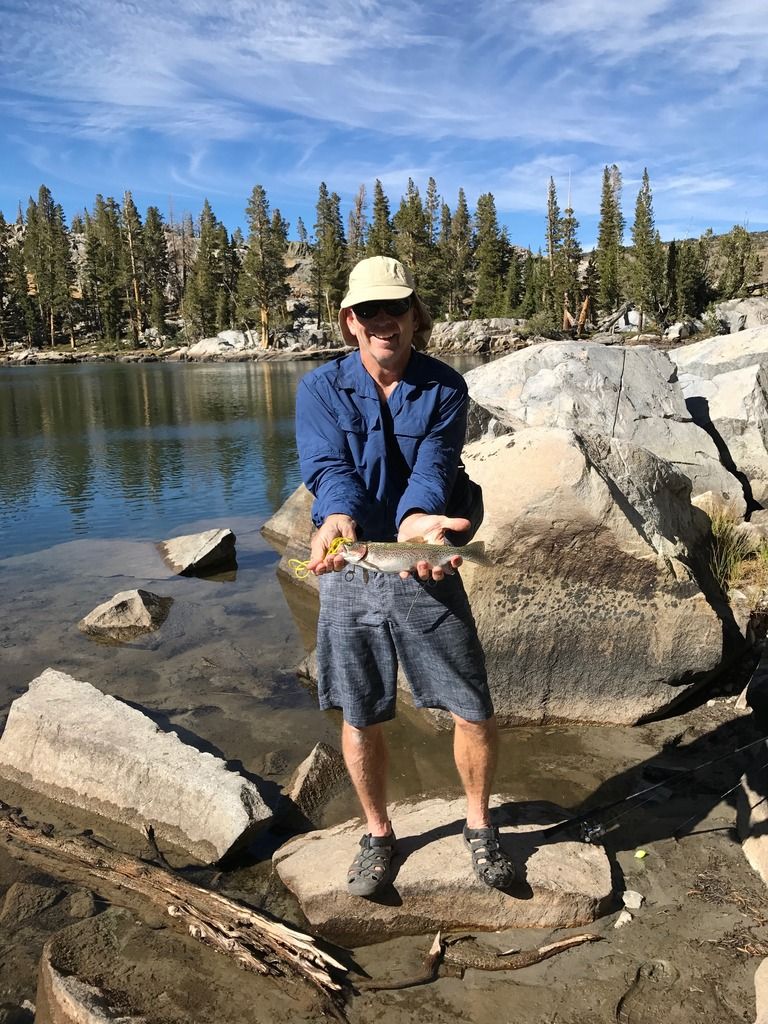 The next day we continued on to Altha and Garnet lakes just to get a look.
We then circled back around to shadow Lake and headed for the car at Agnew Meadows. Turned out to be great hike with lots of solitude in a very crowded area.