Intended: Fishing trip.
Actuality: Hiking trip
You know the old saying about the best laid plans of mice and men…
Well, I consulted a lot of maps and snow depth surveys, reports, etc. on the possibility of snow and ice at a favorite lake. Other lakes that were higher in elevation were apparently ice-free, so I thought everything would work out OK.
Here is a well know view for some of you who know the area. The amount of snow at the head of the valley should have given me a clue, right?
A hard slog uphill, the trail being VERY difficult to find most of the time, huge fields of sun cups to cross, and I was eventually greeted by this sight: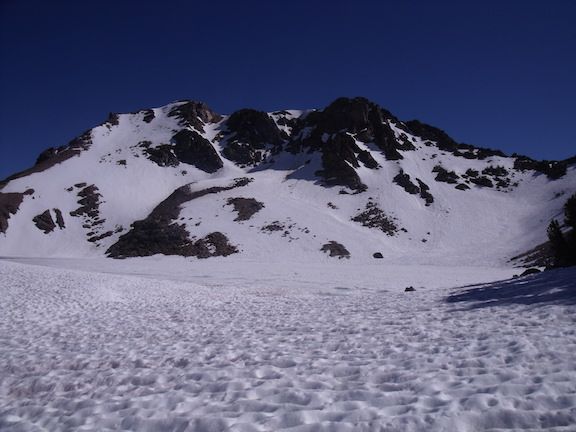 No fishing for you, pal! I was not a happy camper, but I did so anyhow.
I hiked back out the next day and fished some lakes in the Tioga Pass vicinity for a couple of days, getting a few of these: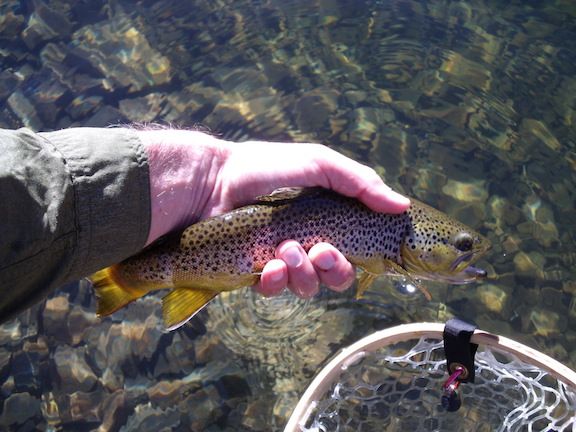 After that I planned to fish for some rare trout in another mountain range close to the Sierra with two new fishing buddies from Nevada. My campsite for that night before the meet up, was at a place I suspect was the salt lick for these wild Nevada locals.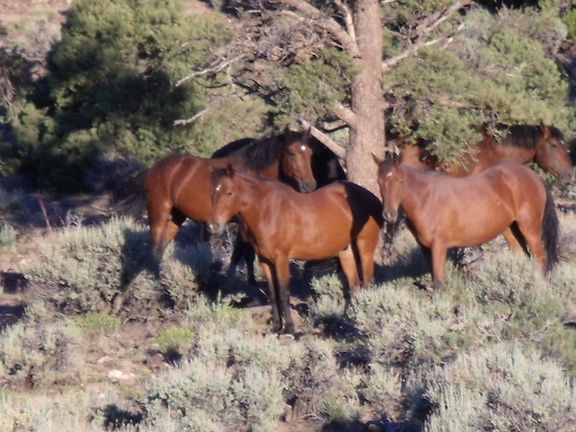 The next day was beautiful and the scenery and company superb, but in hindsight, more GPS and map checking probably would have prevented us from taking the wrong trail. We didn't get lost, but we expended a lot of energy and time and had to turn back without even making one cast. Again, a lot of hiking and no fishing. (mice…men…yadda, yadda, yadda…)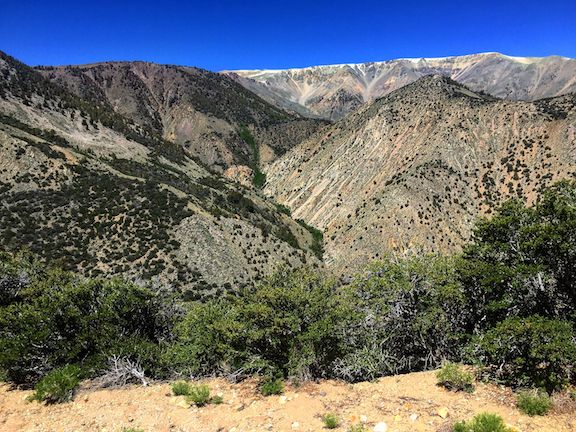 (photo credit A.G.)
The day I started to head home, I was greeted with this sight just north of Lee Vining
(yeah, I know, I posted this photo before…)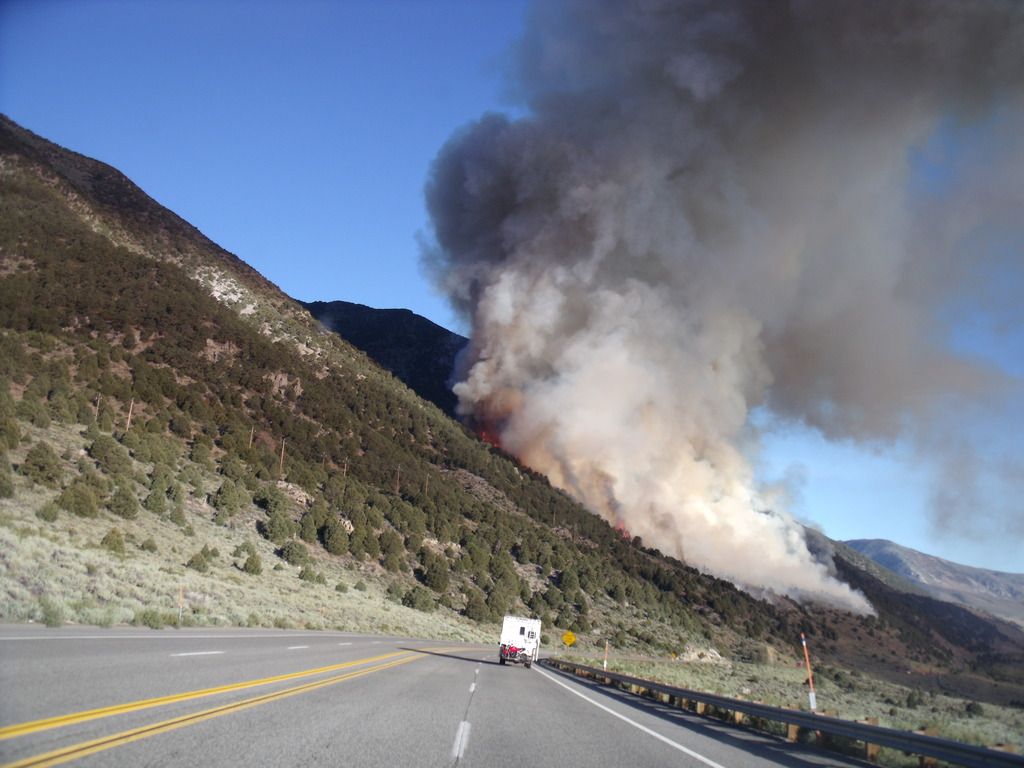 Here's a shot from Conway Summit, giving you an idea exactly where this is.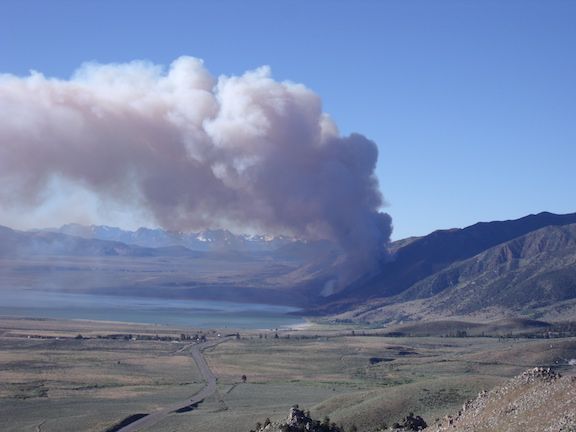 I love fly fishing and unfortunately I didn't do as much of it as I would've liked, but it was still nice to hike in some beautiful country, meet some cool new people, see some wildlife and forget about the hassles of modern life for a while.