First trail report here so be easy on me. After 35 years since my last backpack trip my wife and I started backpacking this summer. So we drive up to Lone Pine and get our permits for the weekend, next stop was Agnew Meadow. As we are going up the high trail to TIL. Get up there just before dark drive around Agnew area looking for a spot to camp near the trail head, no where to camp at the trail head area so we drive down the road to find a place to camp overnight. Well all the campgrounds were closed for winter, didn't go all the way to Reds. Drove back to Agnew and went to the pack station area (witch was also closed for winter), there was a guy with a travel trailer parked close by. So my wife asked him if it would be ok to pitch our tent where we parked about 300 yds from him. He said sure he was waiting for someone to resupply hiking down the PCT expecting the Tuesday.
A few shots from the high trail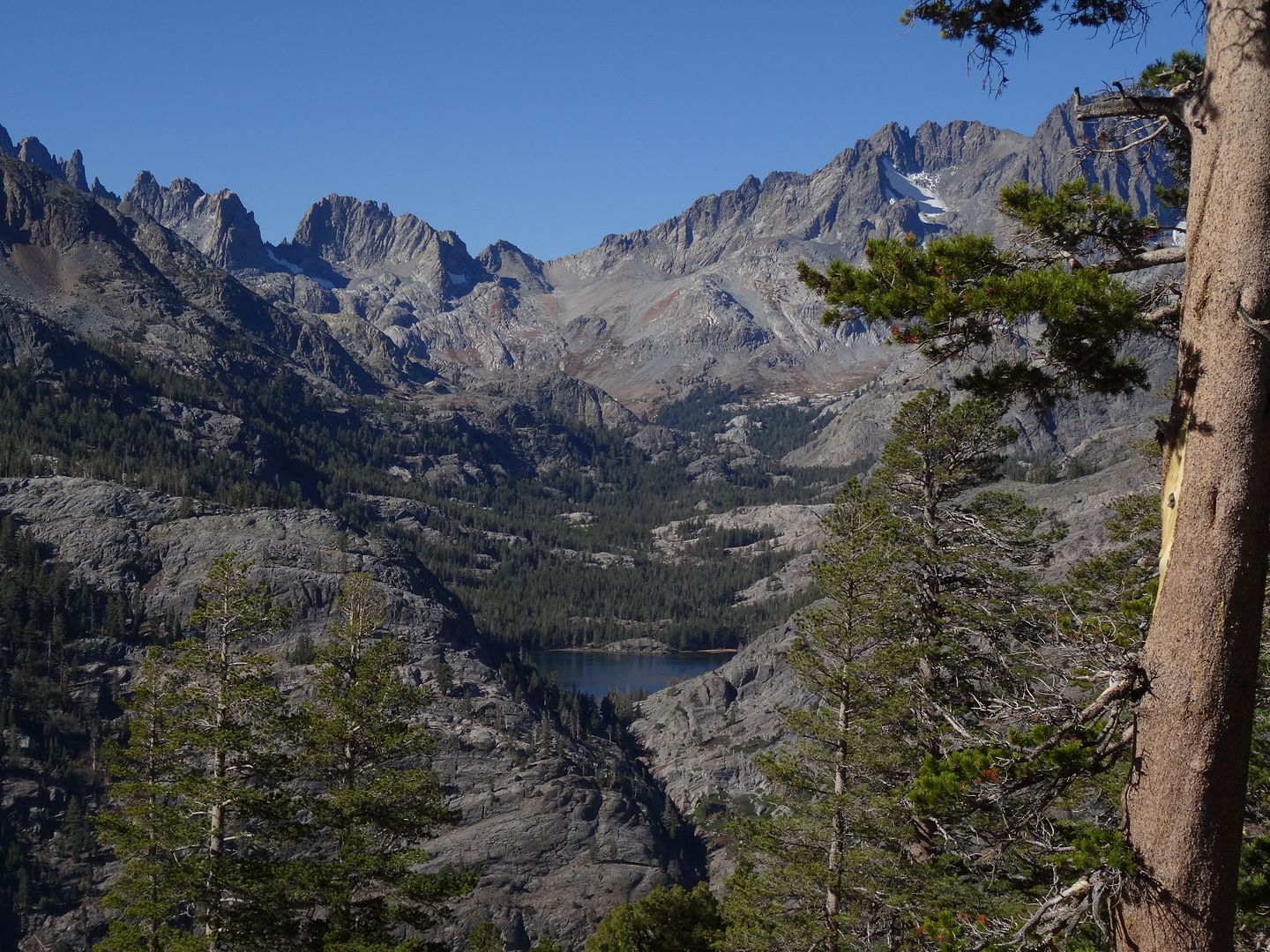 We arrived at TIL, a few shots from our camp.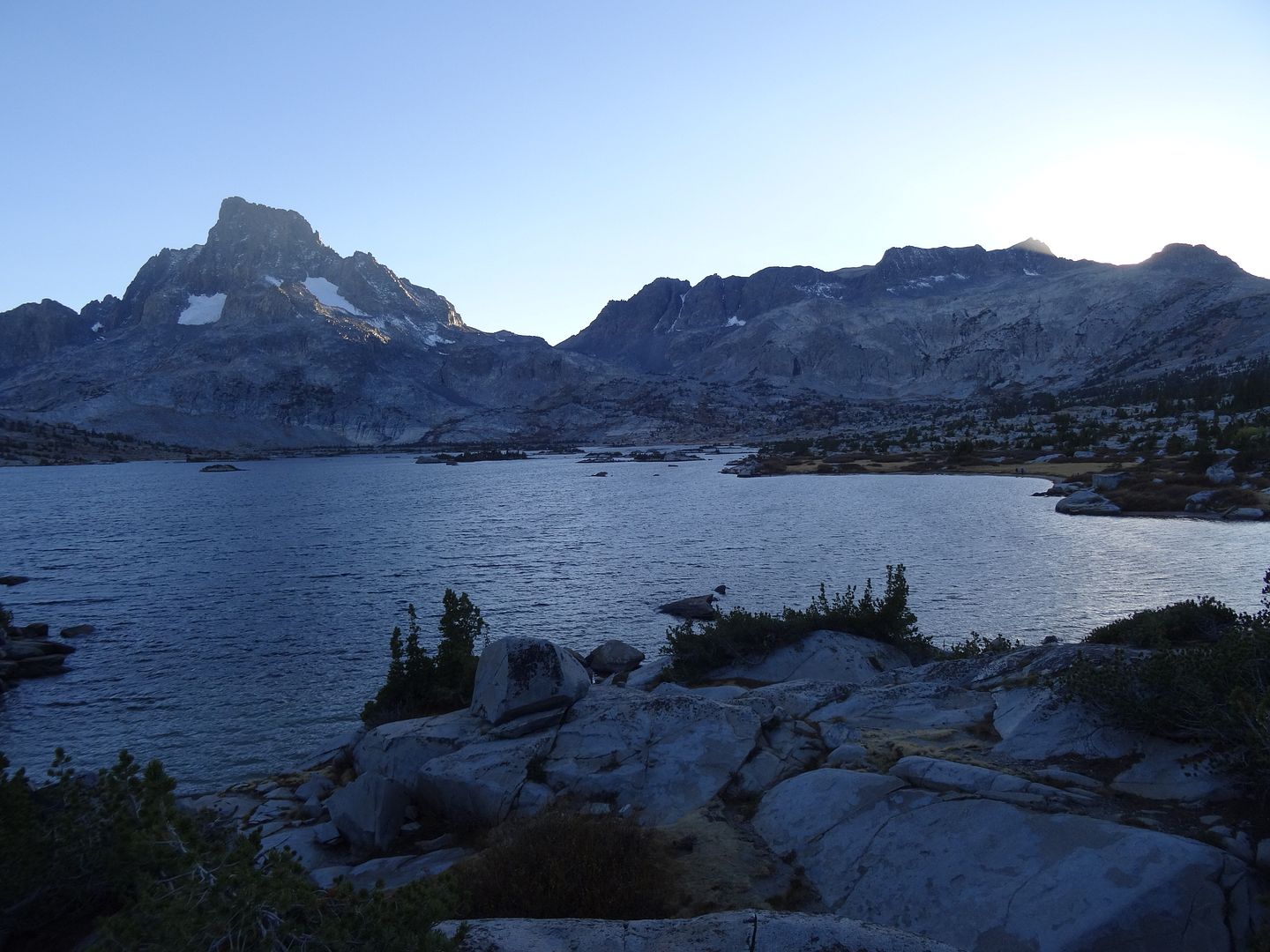 My tent poles fell off my pack on the high trail, so we cowboy camped that night, the weather all weekend was incredible.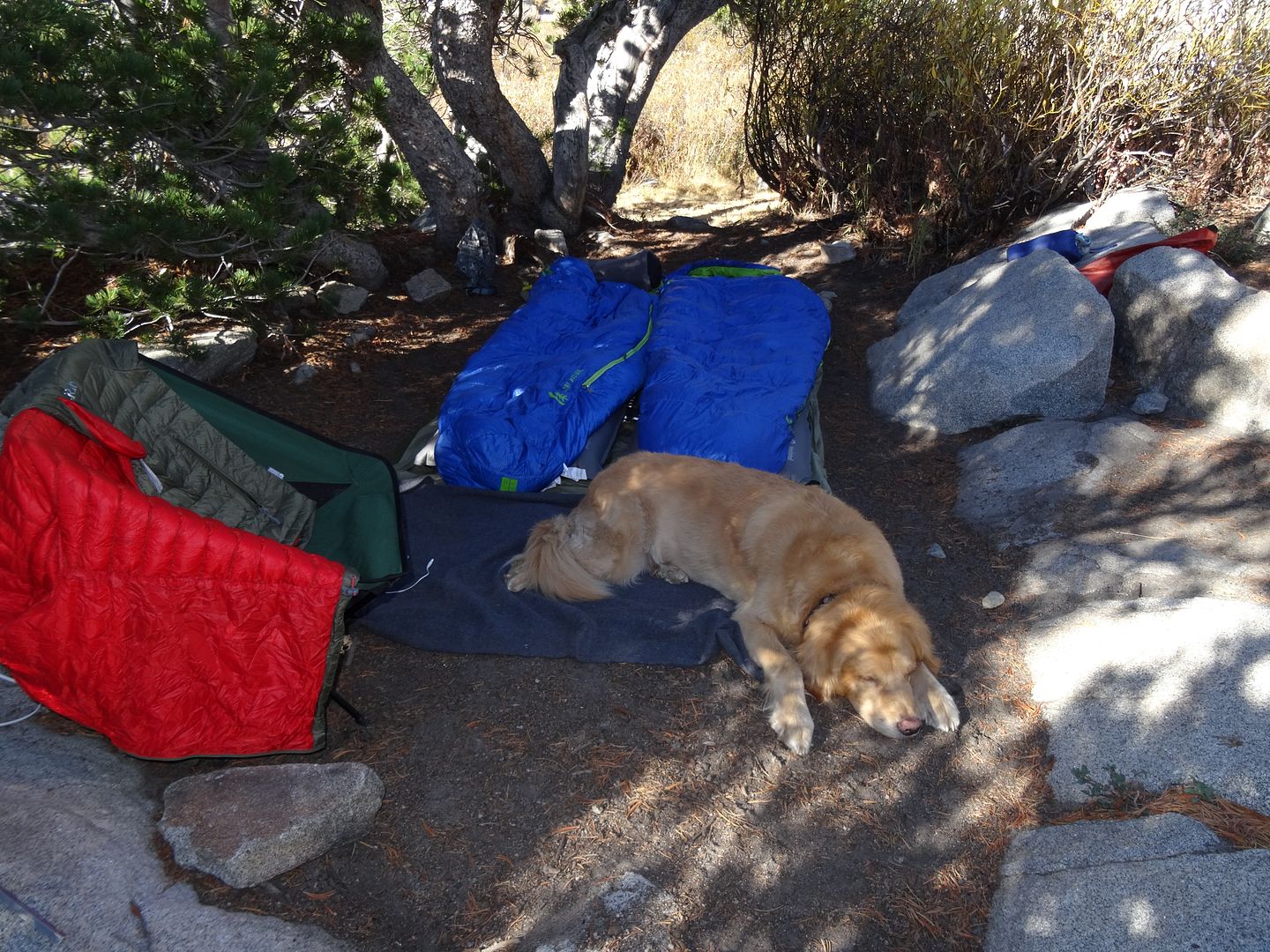 Next morning we planed on hiking around from the north shore to the west end then over the pass to Garnet. Good morning sunshine.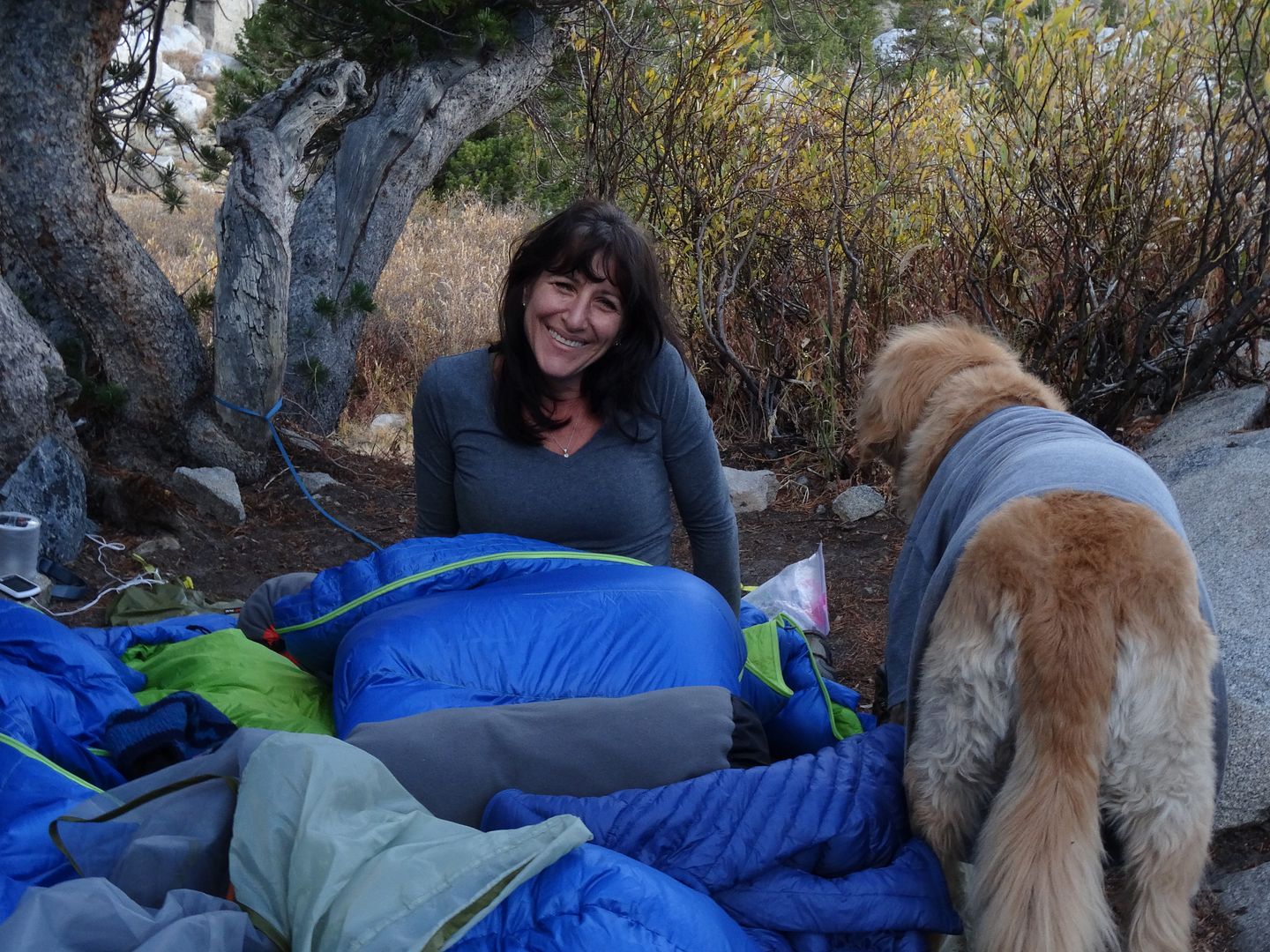 Going over from TIL was real easy.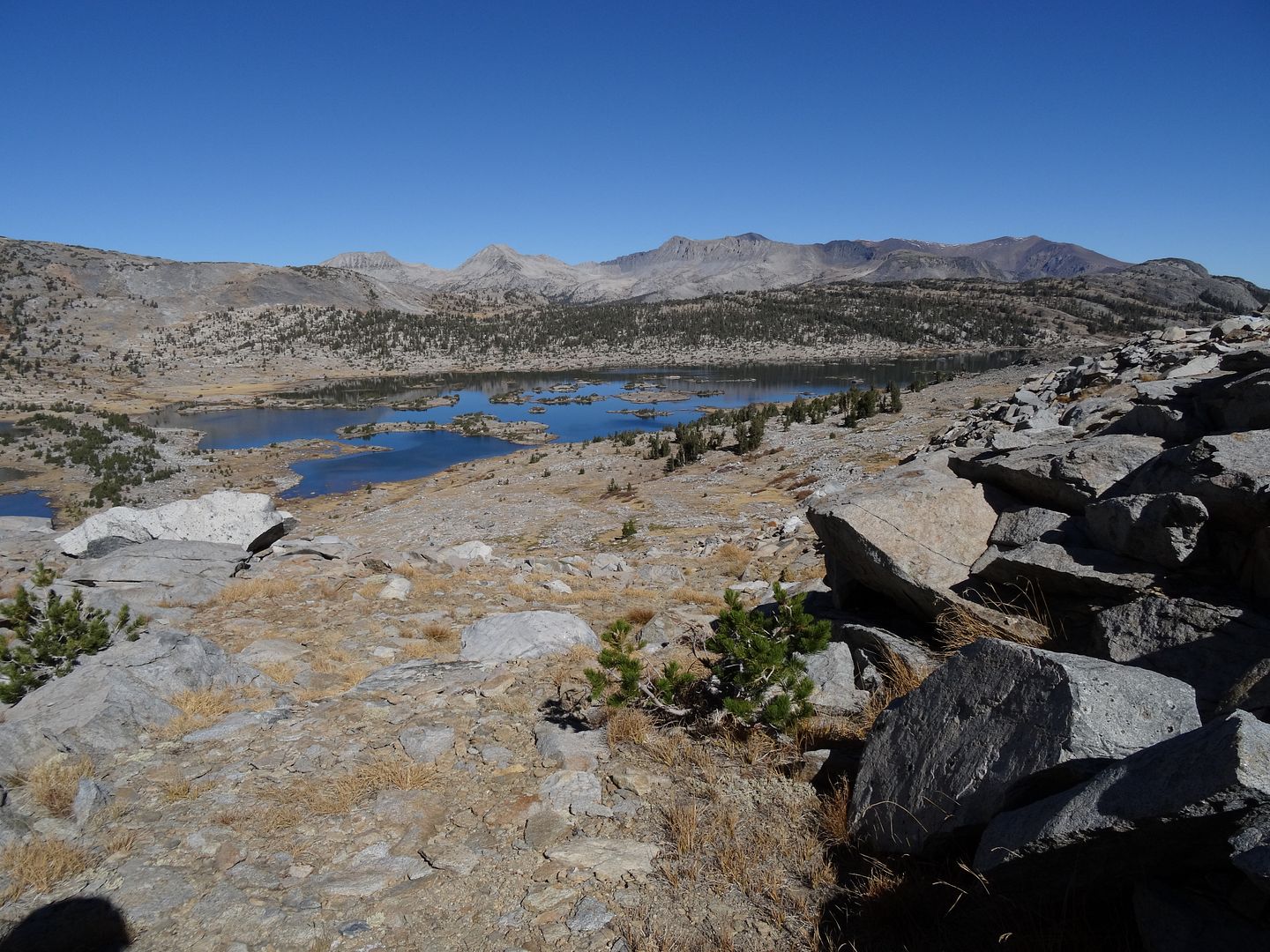 Coming down the Garnet side was a little difficult with our four legged friend.
Garnet was beautiful and we didn't see another person all day. We hiked around the south side over to the JMT.
She see's fish.