Nine Days on the Great Western Divide
Aug. 19-27, 2013
From the Timber Gap trailhead in Mineral King, a friend and I hiked a Timber Gap>Blackrock Pass>Sawtooth Pass lollipop with a side trip to Nine Lakes Basin and Precipice Lake. Thank you HST forumites for all the trip reports that inspired and helped us. This trip report is long overdue and is my first of many. I hope you enjoy it.
Day 1: Timber Gap Trailhead to Pinto Lake:
After driving from San Jose and stopping in Silver City for lunch and pie, we hit the trail at about 2pm. The light rain made the hike out of Mineral King Valley cool and comfortable and made me a bit giddy. As we topped out on Timber Gap we were blessed by some light hail. We arrived at the camp near Pinto Lake just before the final usable light left us. We set up in the rain but soon the skies cleared. Before retiring I foolishly set out my wet merino shirt on a log.
Day 2: Pinto Lake to Little Five Lakes (Lake 10410):
My merino shirt had mysteriously moved. And became more breathable. And chic.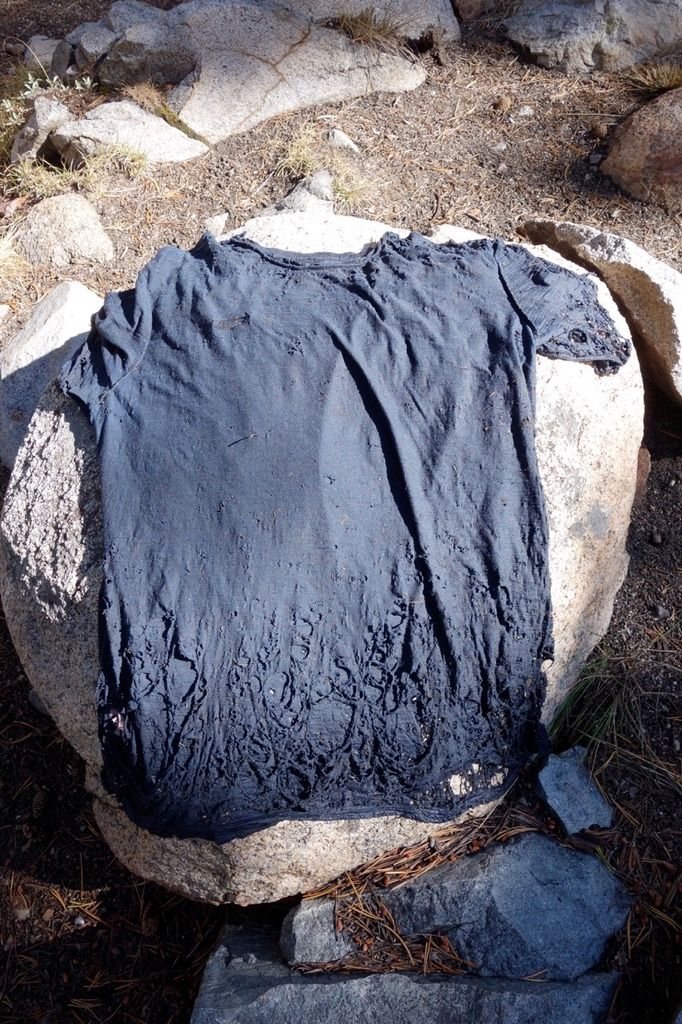 I laughed for a good while and could swear I heard some marmots laughing, too.
The hike up to Blackrock Pass was long, slow, and arduous. But with partly cloudy skies and cool breezes, it wasn't hot. Nor was it boring, as every switchback was an opportunity to see the great posternoster lakes (Spring, Cyclamen and Columbine) open up into view just a bit more.
As we reached Black Rock Pass and gazed at the Kaweahs and the Sierra Crest, I felt that the trip was already a success.
As I suspected, the trail actually didn't bring us to the highest Little Five Lake. We thirstily made our way down to Lake 10476, drank, rested, then moved on to Lake 10410.
It took us a while to find some decent campsites. There weren't many clearings, and most of the ones we did find were boggy and muddy. Sometimes I foolishly believe that I deserve to be rewarded with an idyllic site after a long day's hike.
We finally found some decent sites. The view of the Kaweahs and the Sierra Crest didn't disappoint on this night of the full moon.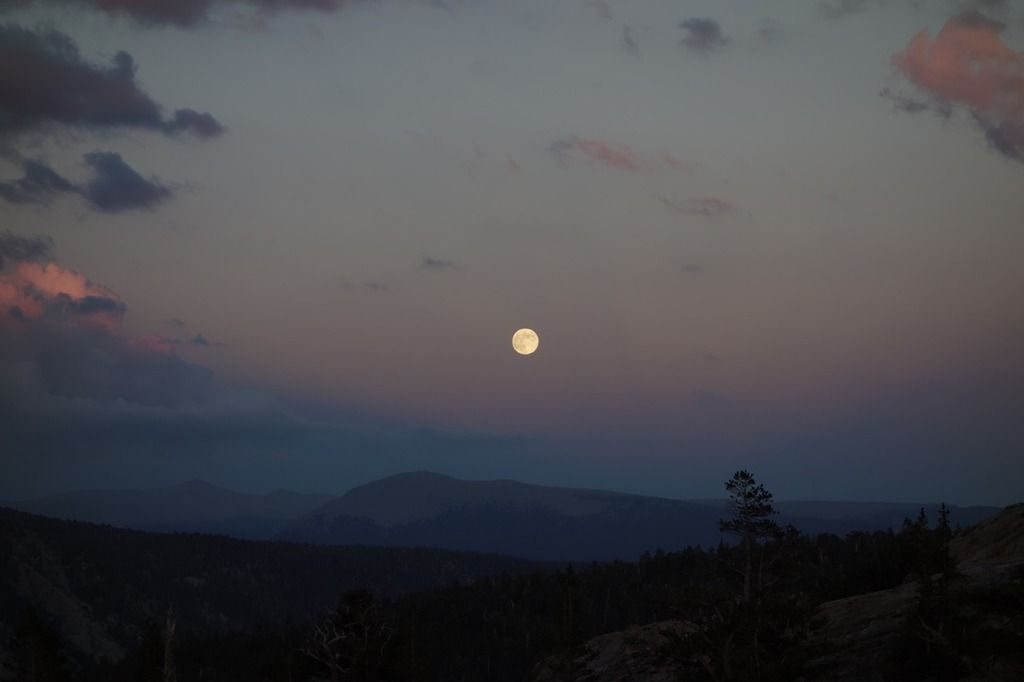 (to be continued…)