Back in 2012 I and 3 of my buddies from college got together to hike the HST from west to east. Three of us had done a 7 day trip in Glacier the year before. Two of us had backpacked in Yosemite in 2010 and Sequoia in 2009. One was on his first trip, using partly borrowed gear, we'll call him Pooper.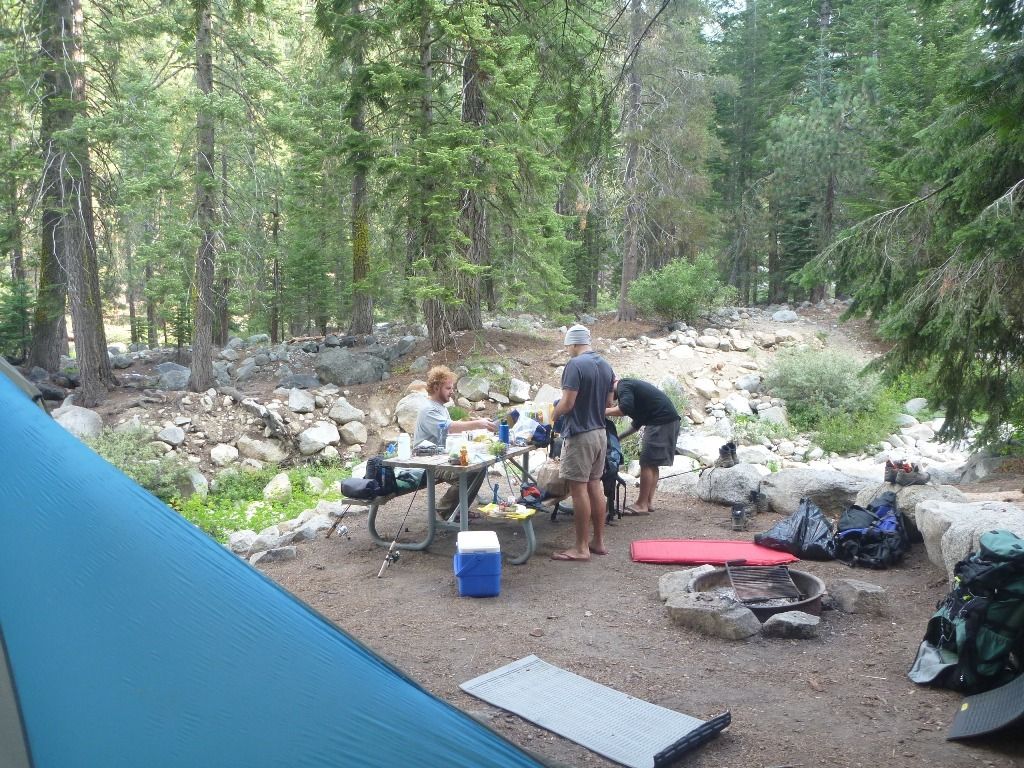 The fellas sorting gear and divvying up whiskey. Apparently some of them had gotten into the bottle on the way in.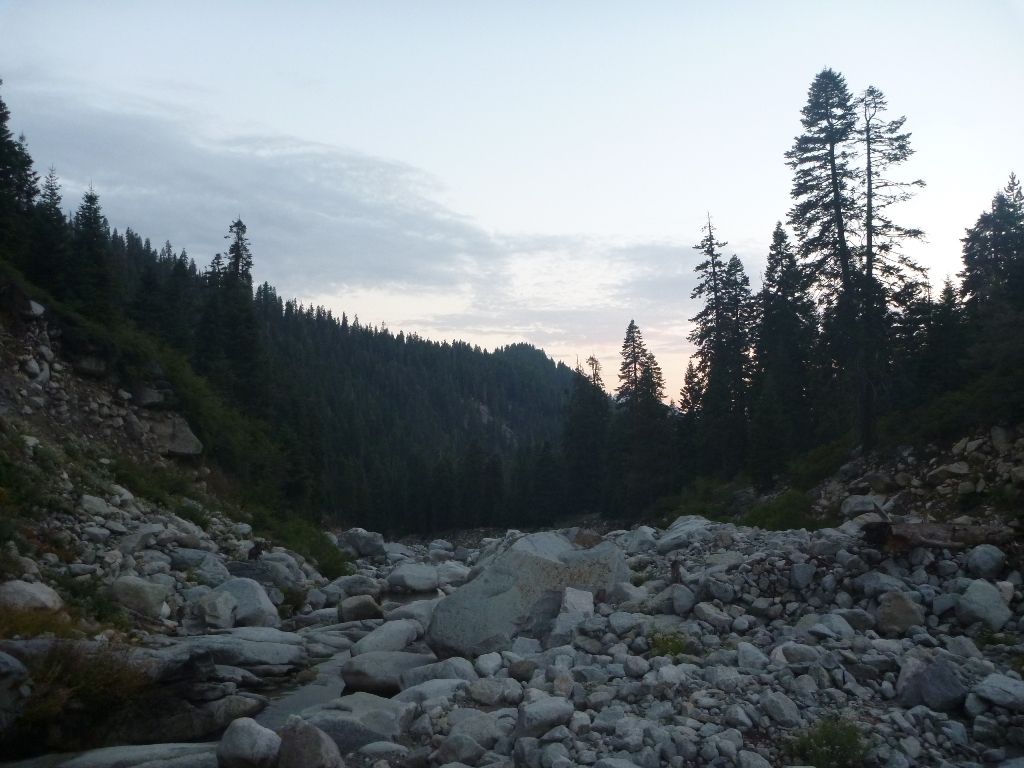 First night camping at Buck Creek. Everyone settling in to the natural rhythms, and drinking whiskey or course.
Arrived at Hamilton Lake in the afternoon heat. After a swim, Em and I scrambled up the slopes to catch a view and scope the lake for fishing spots.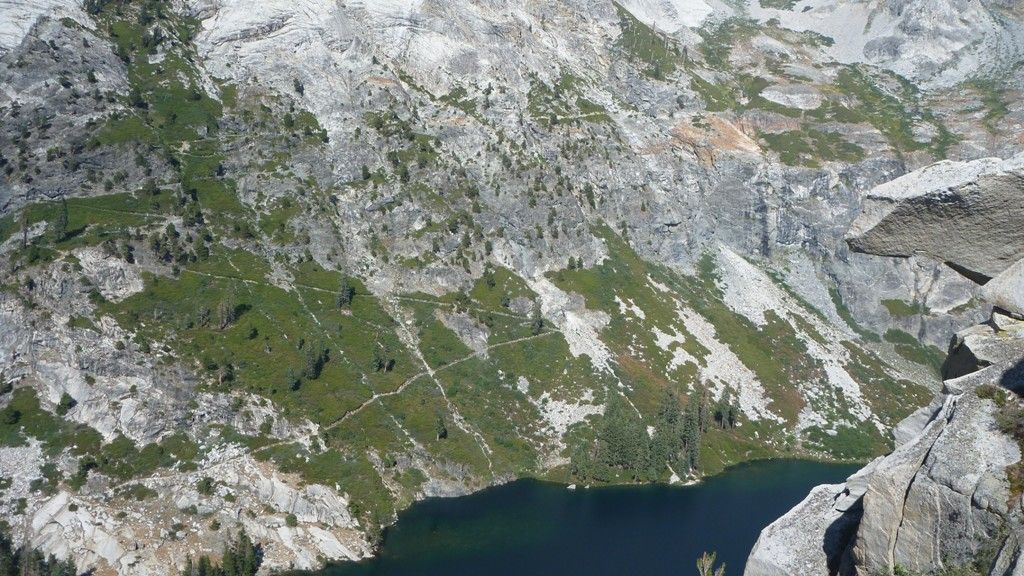 The incredible trail for tomorrow. Note the bear looking rock on the right, sweet.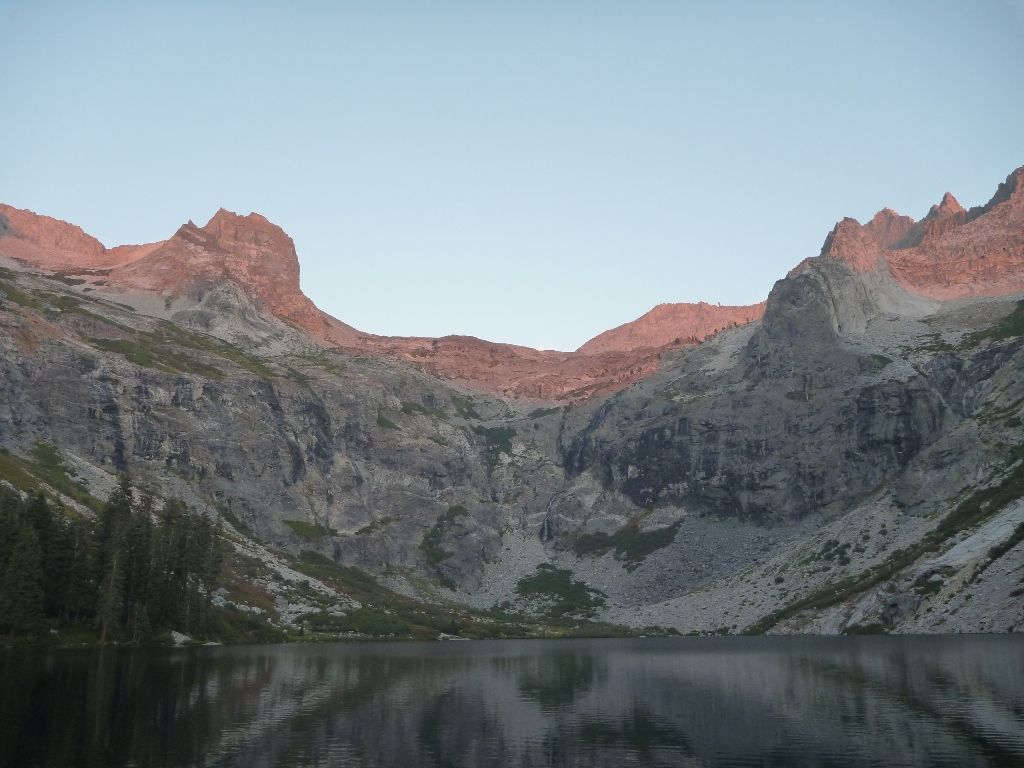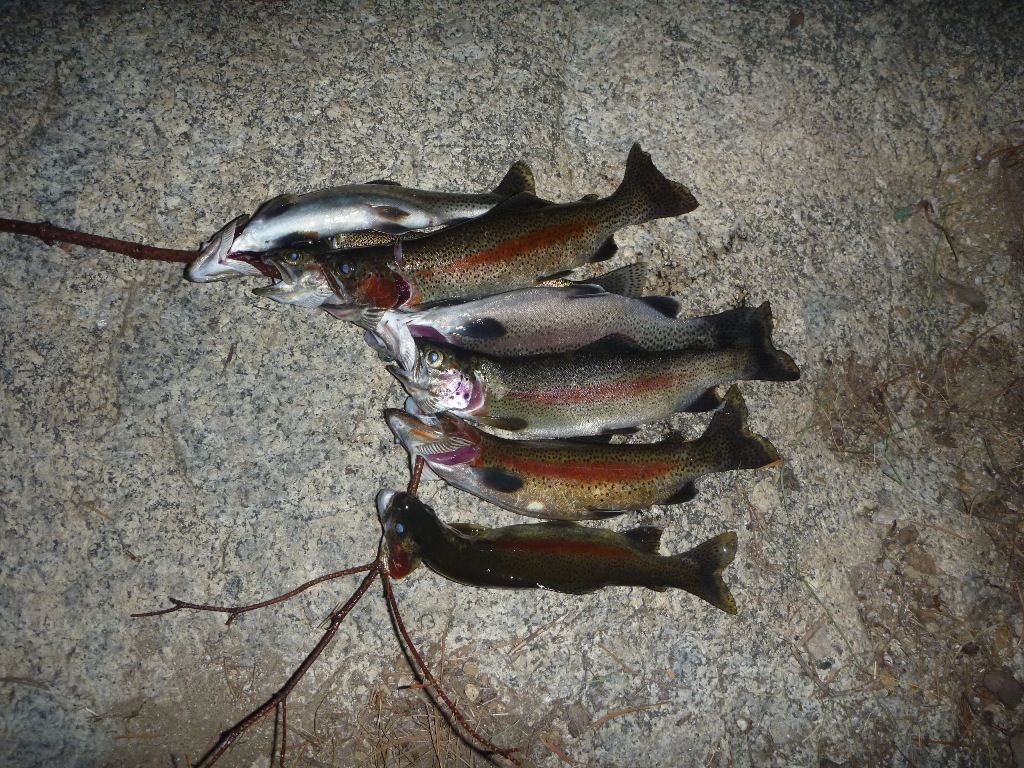 Some bows for dinner.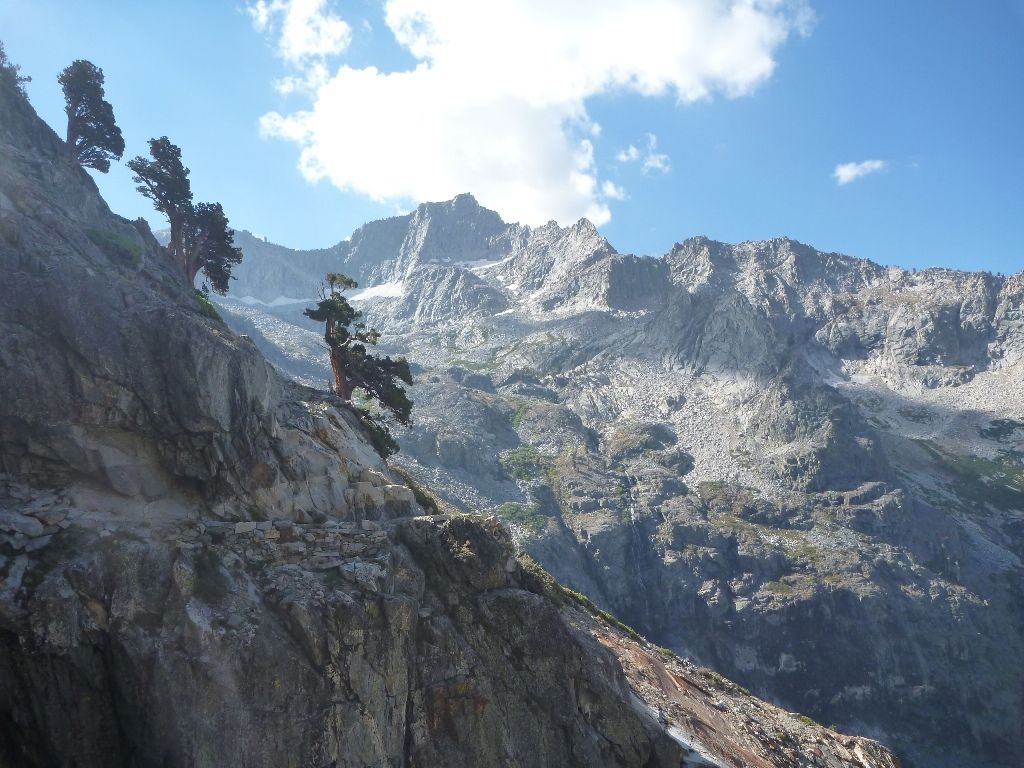 The next day we hiked up to Precipice Lake, over the pass and back up to the meadows below Mt Kaweah.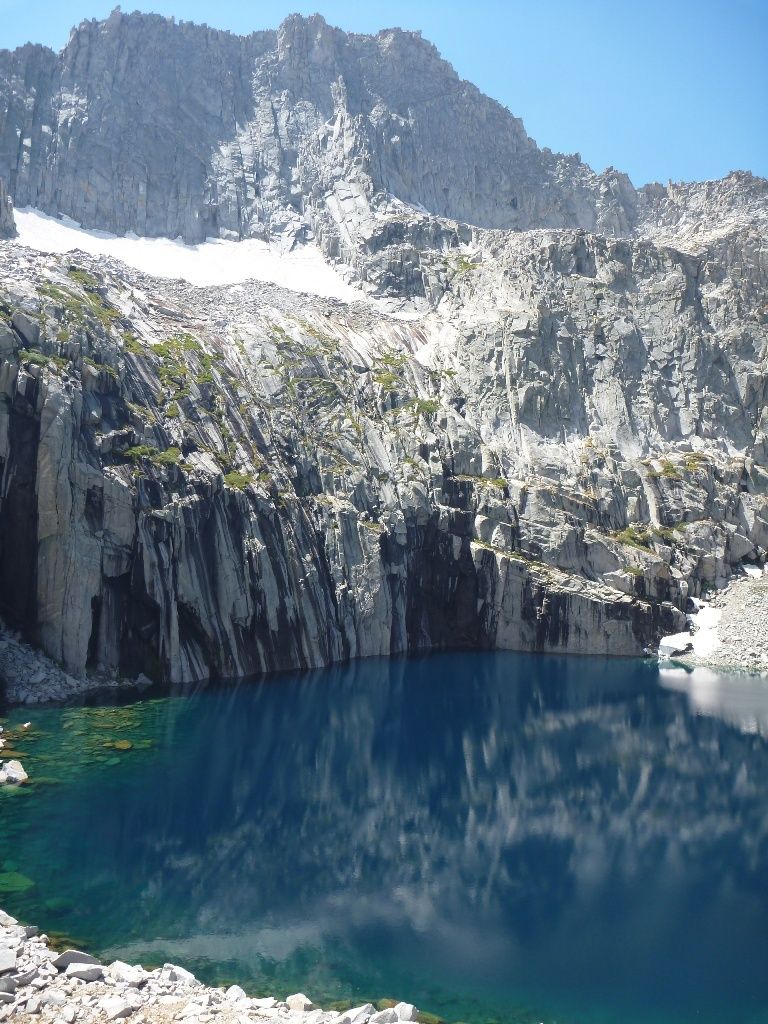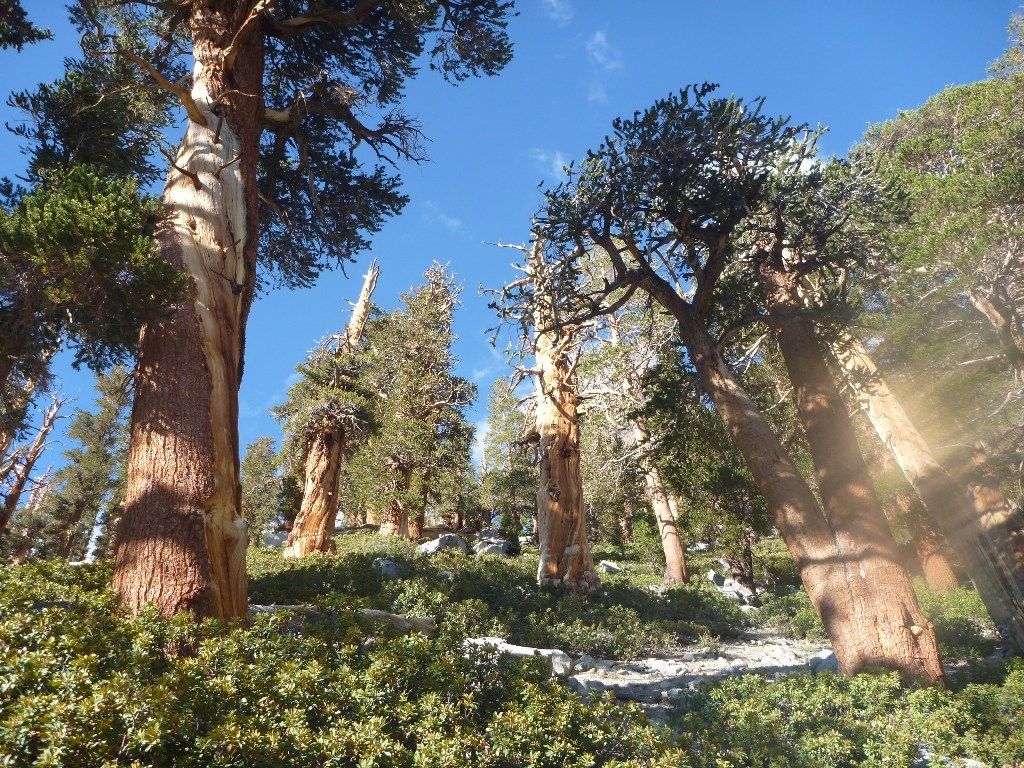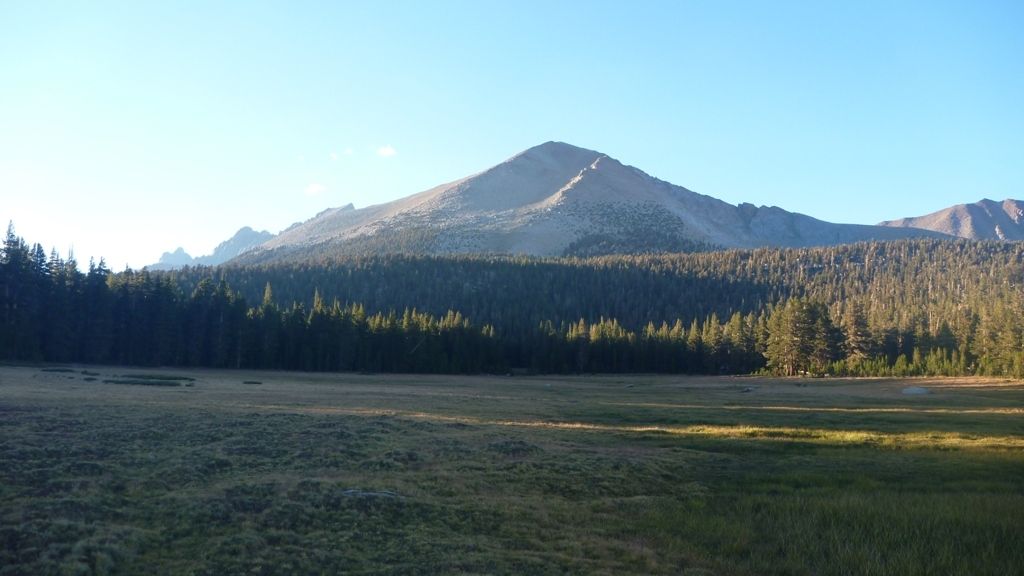 The next morning. Exhausted, we had plunked down slopily at an existing fire ring near the meadows.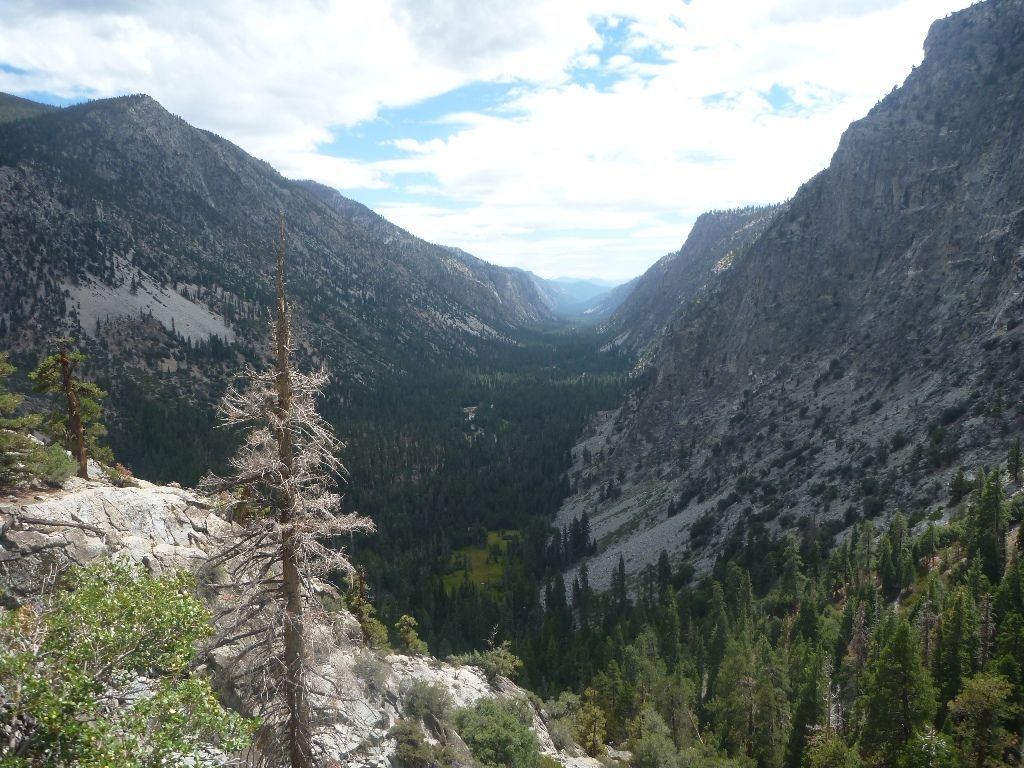 Down into the Kern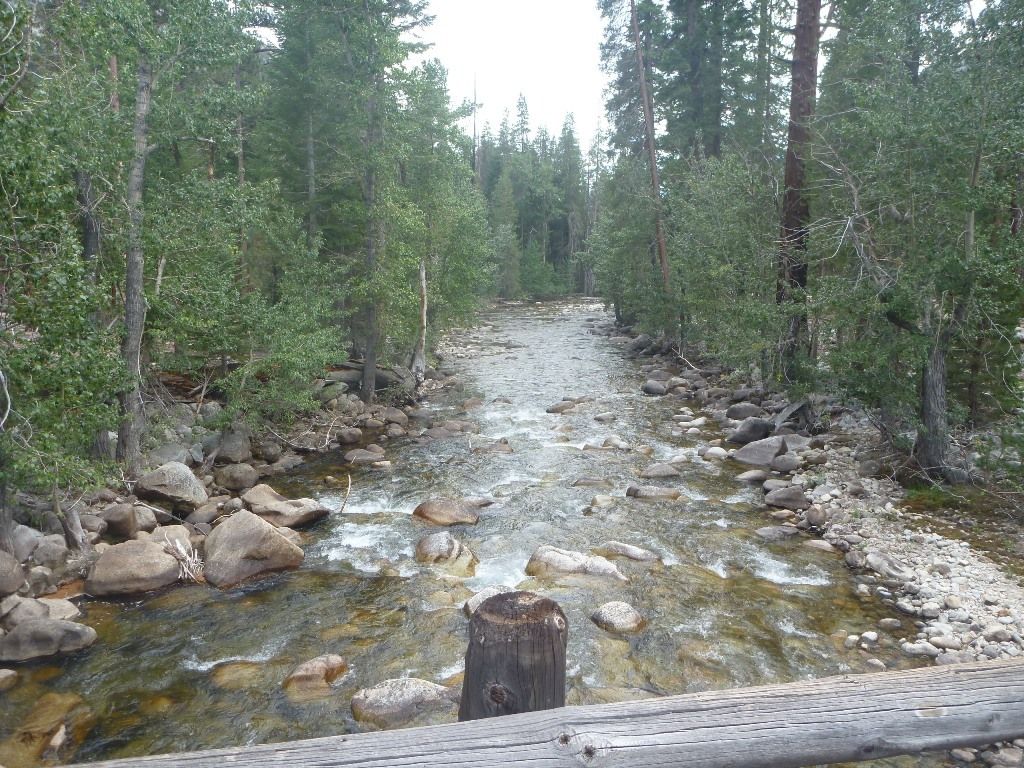 There are fish in there...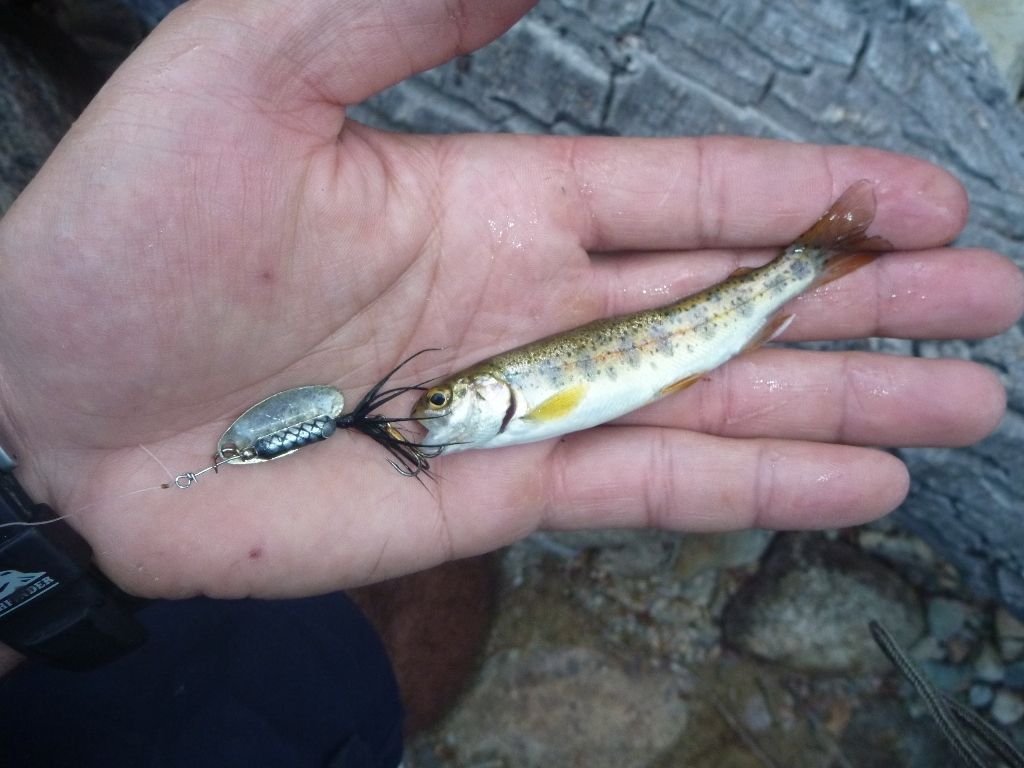 The cojones on this little guy! He'll be big someday.
Some nice rainbows. Maybe some Golden in em?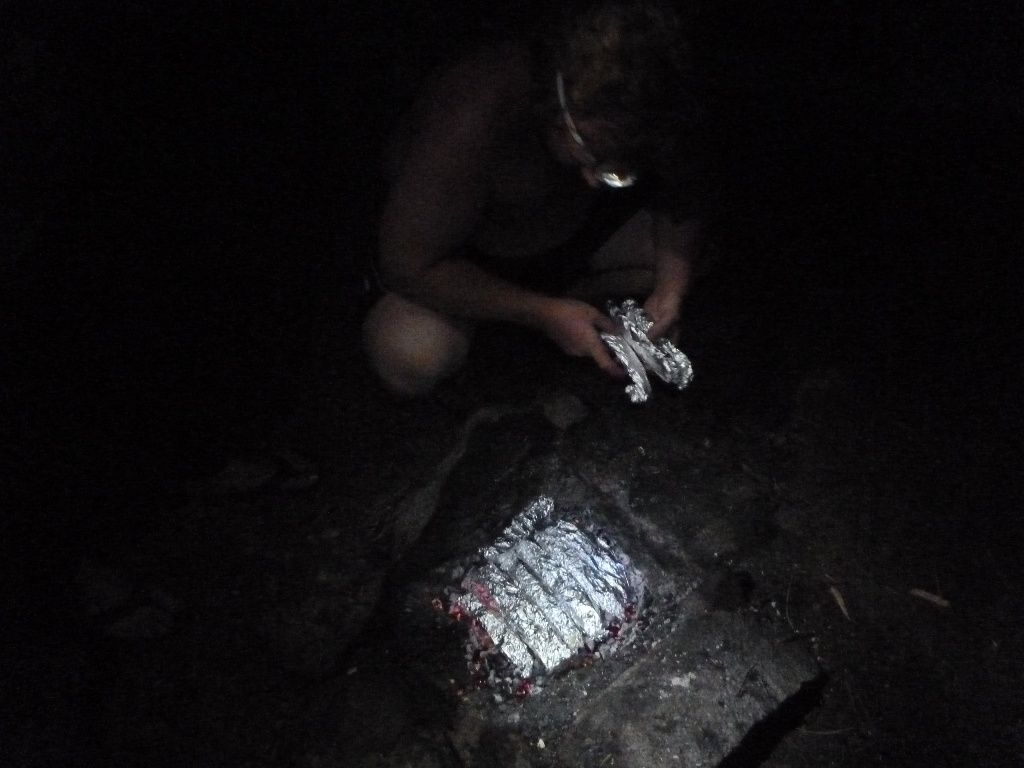 This night we had a feast. A little bit of lemon juice, olive oil, and sauteed garlic.
The next day on the way to Guitar Lake
Pooper looking to catch the first lunker Golden. No luck with this guitar.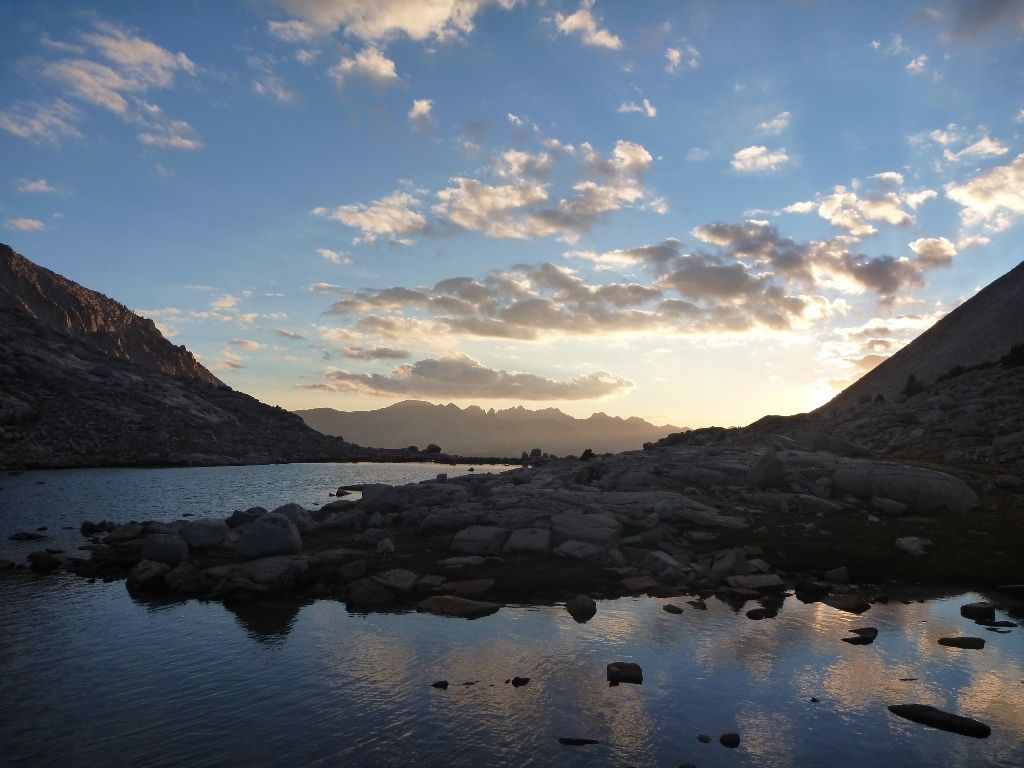 The sunset gave us a nice show though.
The next day to the top of Whitney and down to the Portal. We since have come to call it the Butthole, after a few of us got violently sick that night. The Summit and east side of Whitney is by far the least pristine place on the route.