6/4/15
I set out Thursday to Bishop, picked up a few items in town and headed up the mountain road looking at mountains engulfed in storm clouds at early evening, camped at Willow camp. It rained on the drive up all the way until I arrived at Willow, then the rain magically stopped allowing me to set up camp, got a fire going and enjoy a rocky patel cigar and a 22 oz of mammoth 395 IPA. woke up to lots of rain that night.
6/5/15
I am a very early riser, got out of my tent at 6am and was hiking at 7 am, i planned to get over bishop pass early in case of bad weather. I made it to Dusy Basin mid day, set up camp and explored the basin. Heard some thunder so i went back to camp while groppel started to fall from the dark skies. It changed to snow later on, i grabbed some rain gear and headed out to explore the basin and follow rivers while snowing, it was an excellent day! got some more snow that night but only about an inch stuck around.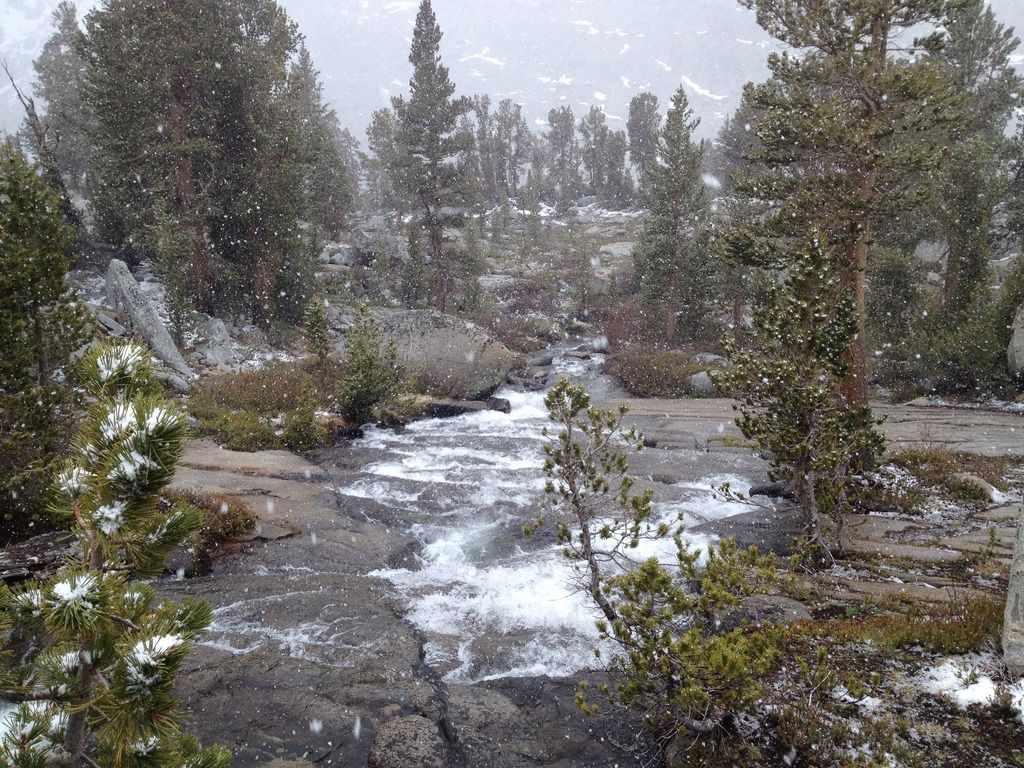 6/6/15
I am up at the butt crack of dawn, made a quick coffee and hot water granola and off i go hiking, passing gabe&mel's camp (see other trip report) on the morning. I hiked down to the JMT and headed toward muir pass. I met several PCT hikers along the way up. Muir was a slog with miles of post holing and climbing on rocks to avoid the snow. weather looked good on the way up but when I reached the top it was changing to stormy conditions, one of the PCT hikers noted he saw lighting on a nearby ridge. I stuck around chatting with the PCTers, the sun came out and I headed out but the clouds and snow soon came back as i descended. I headed to saphire lake and found a spot to set up camp high up in the rock bands, I was the only one around.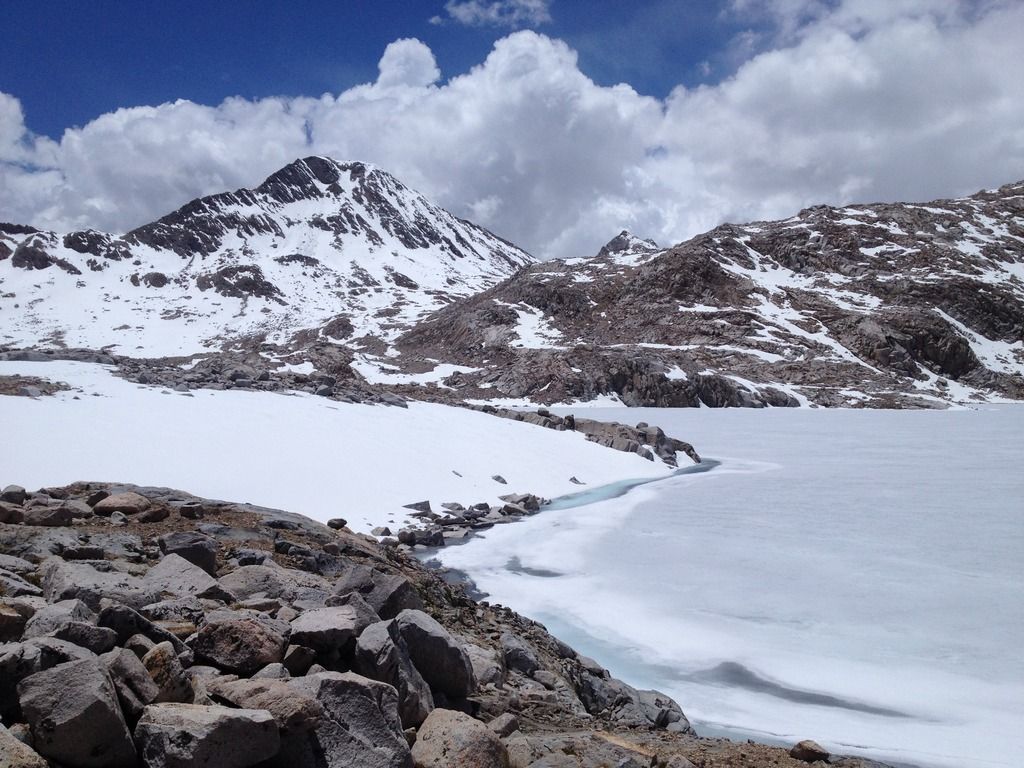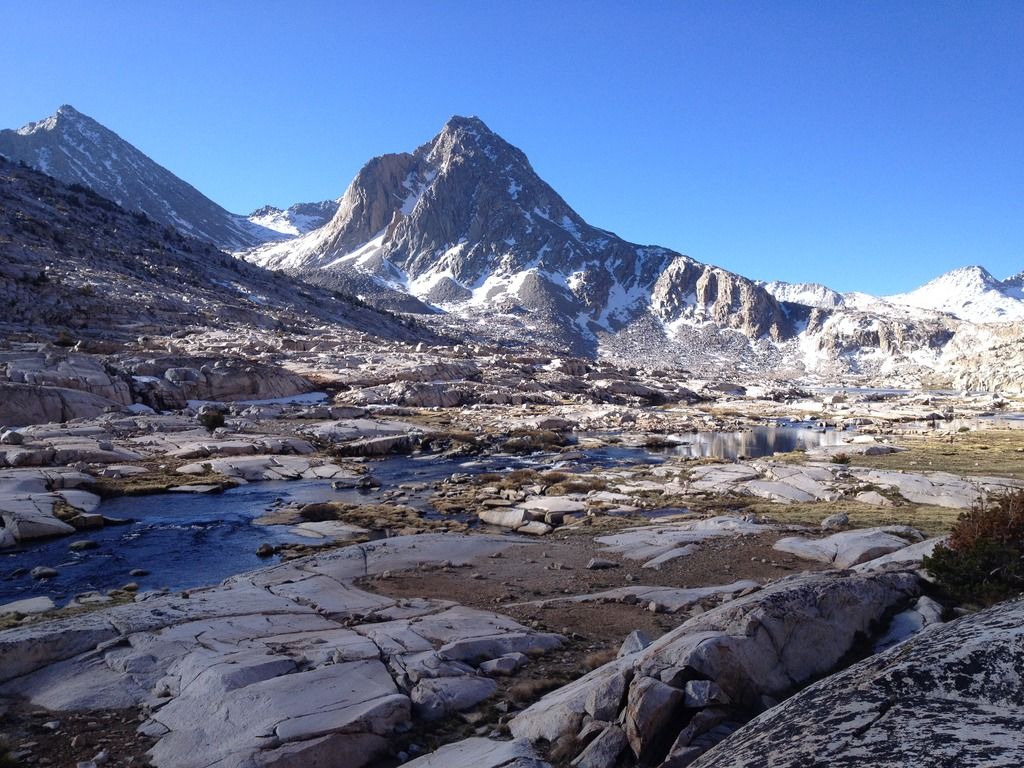 6/7/15
up again butt crack of dawn, i was excited to hike thru evolution, I did the JMT 2 years ago and have been dying to come back here. when i have a bad day at work i think about evolution. I meandered thru to evolution lake, checking out the view at the falls into the valley, taking my time through the valley floor and eating lunch at the canyon falls just past the crossing. Again I was the only one around! I then hiked up to Piute canyon, camping just passed hutchinson meadow.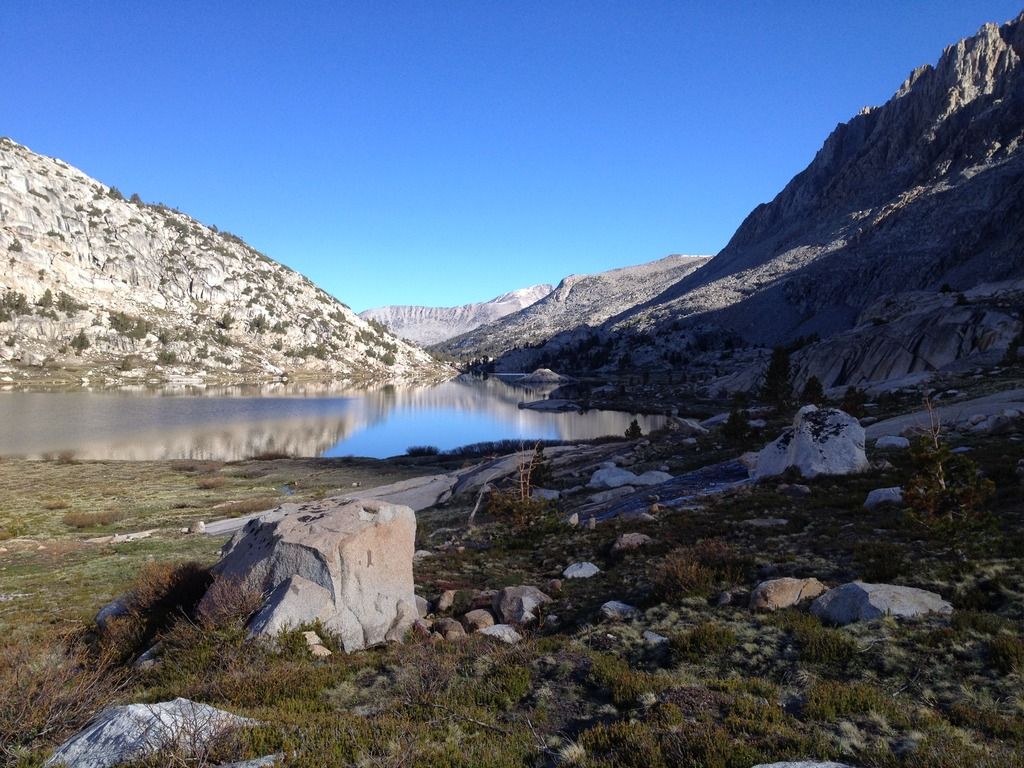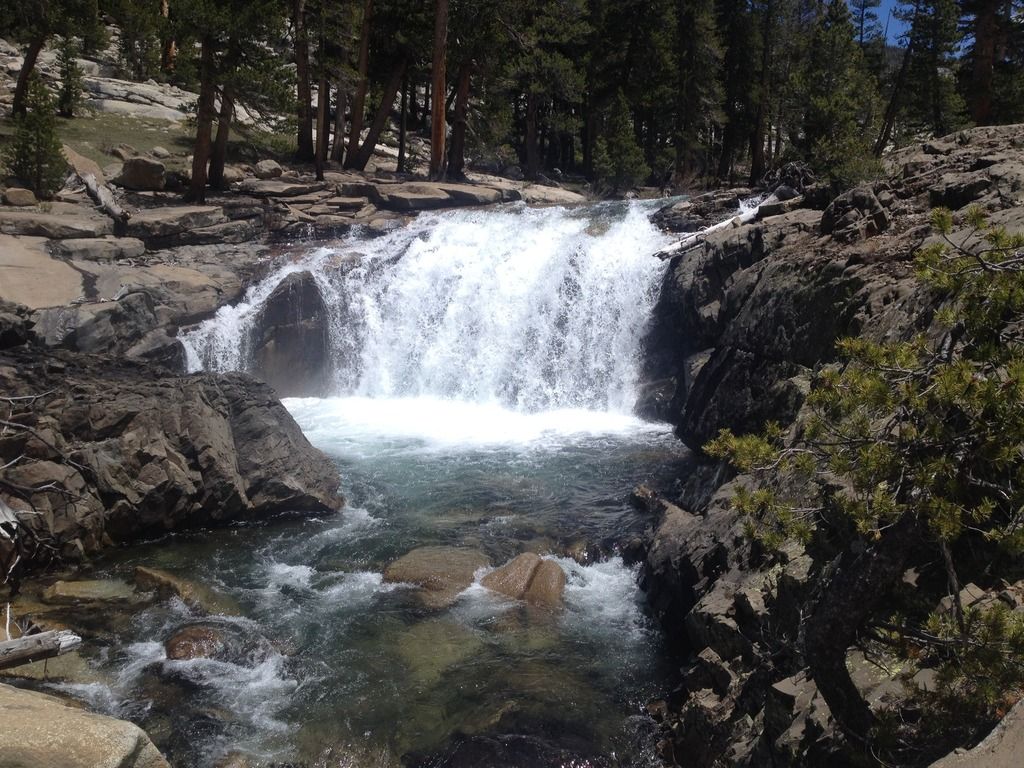 6/8/15
you know the drill, up early and hiking i was out by 10:30 and hitched a ride from a nice family back to south lake. One odd thing, met 2 jmt hikers who were looking for a female friend who was supposed to meet them the day before on the trail puite trail with a re-supply. they never found her, but they hiked down to the trail head and her car was there. Not sure what ever happened.
all my pictures
http://s1262.photobucket.com/user/beant ... t=2&page=1