Did not get to do the 'shaking off the cobwebs' backpack trip to this area as was originally planned. However, we did get to do a day hike in the area on Monday April 27th. Here is a brief report with some pics of conditions found earlier this week.
The creek as seen at Mosquito Flats looks terrible for this time of year. I shudder to think of what it will be like in July or August.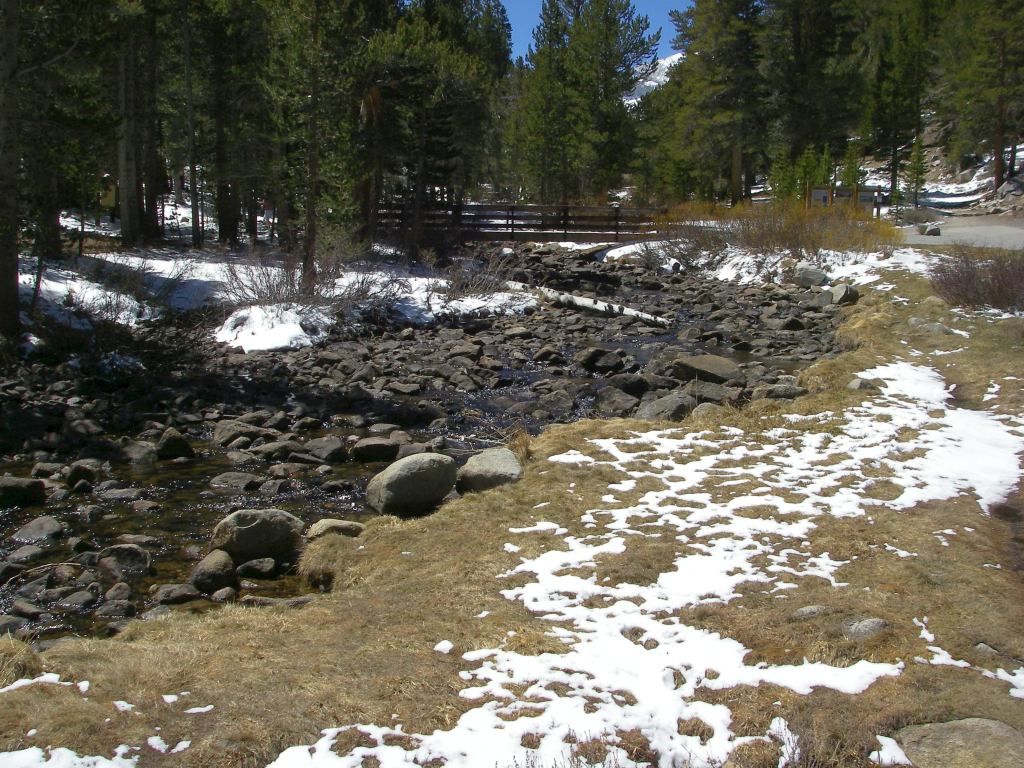 The trail is easily passable, many dry stretches with some mud, water and snow in patches, increasing in frequency as you go higher.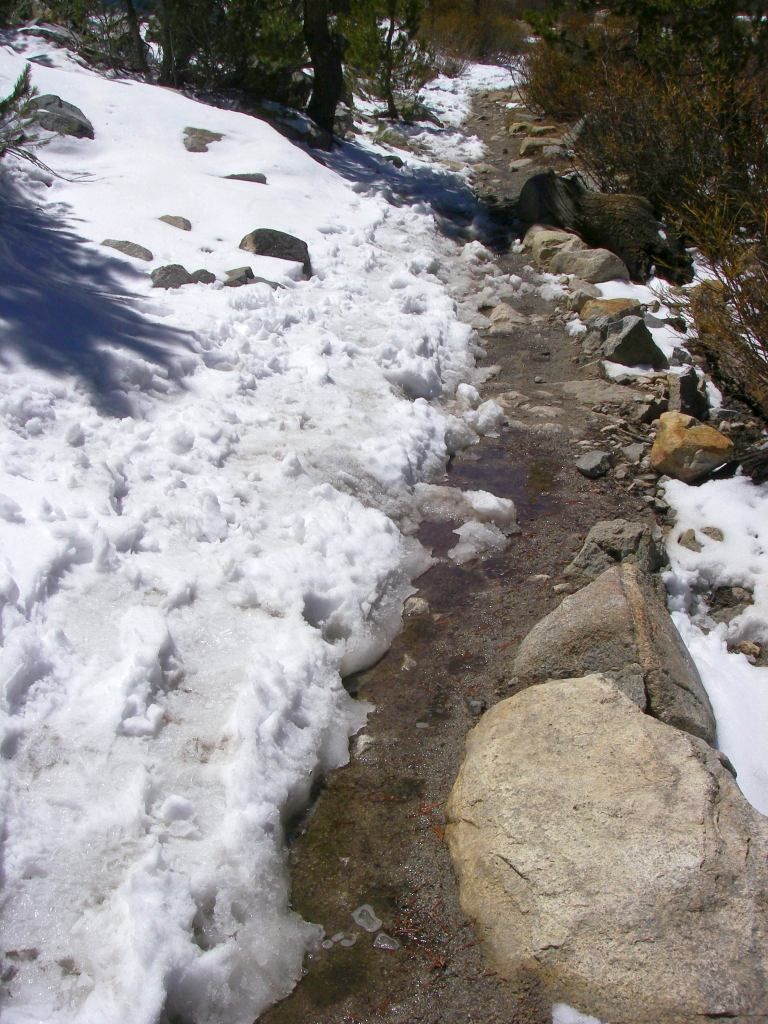 Most of the lakes are frozen except at the inlets and outlets. Here are pics of March, Mack, Heart and two of Box: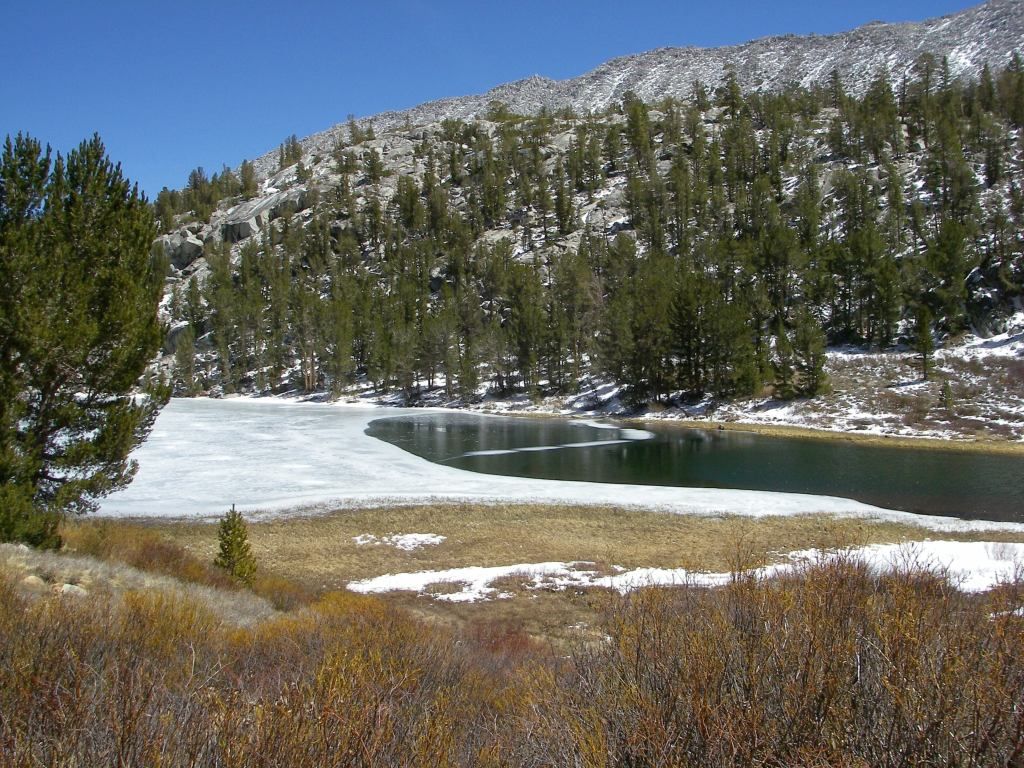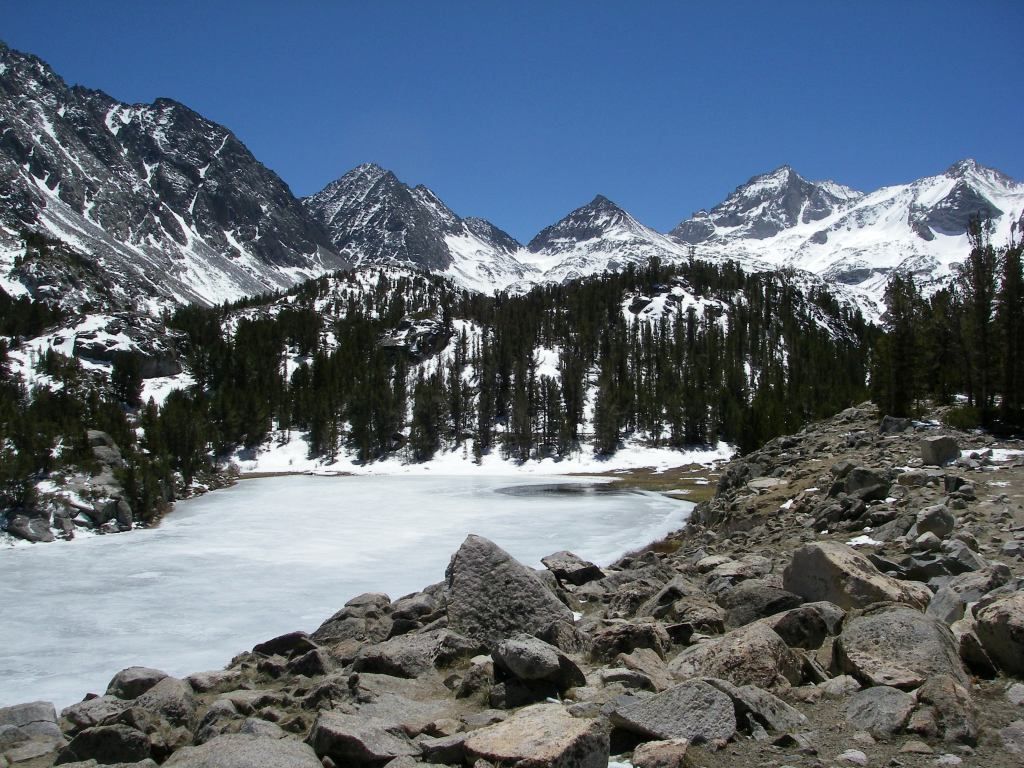 Obviously fishing would be tough which had been the original plan. We continued on to Long and found some open water at the outlet and inlet like the others, but the inlet was marshy and a restoration area and the outlet was shallow with no fish visible, so we just enjoyed the view and walked on by.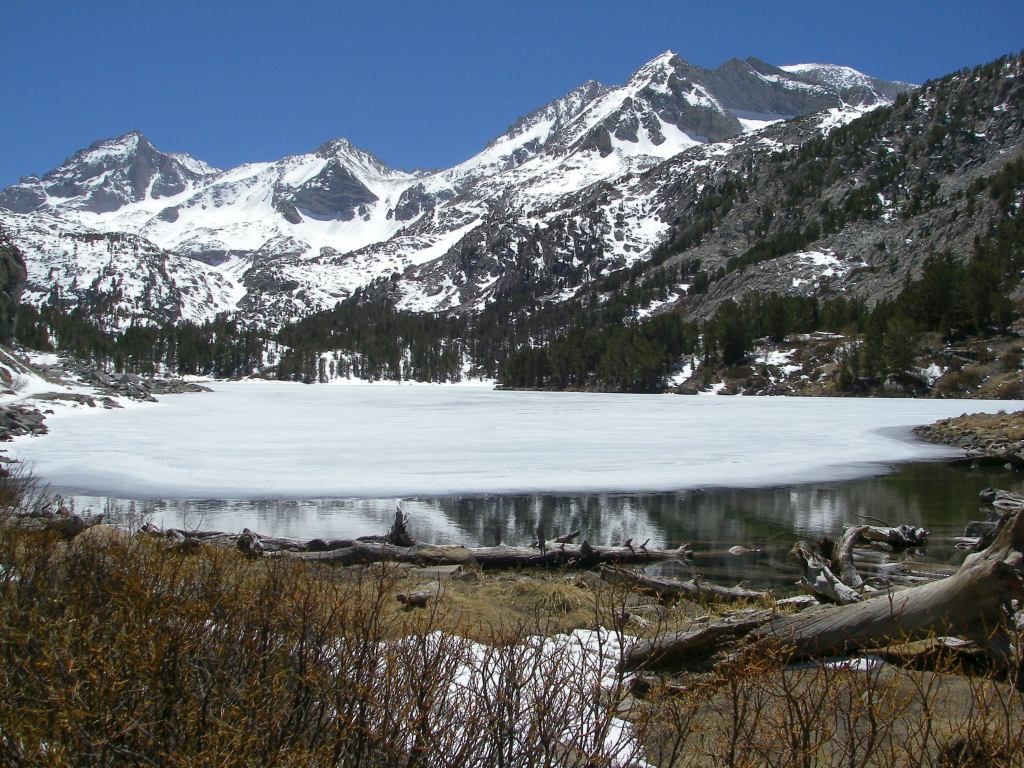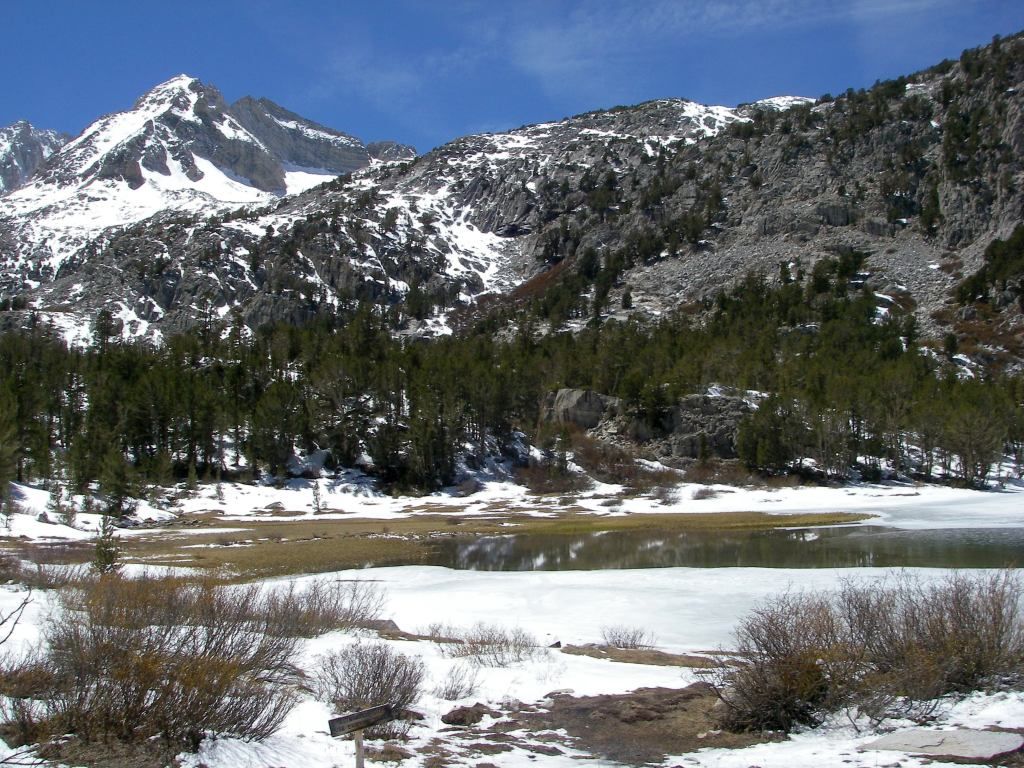 There was more snow covering the trail to Chickenfoot, so we wandered cross country to look for a nice place to sit for lunch. Found it!
The inlet creek to CF was open and flowing and had plenty of small fish swimming in it. However, due to size and not knowing if they were spawning I left them alone. The lake is still frozen.
By the end of the day the trail was getting mushy and the new boots got a good test. I have Salomon boots for downhill and xc skiing, but I have never tried their hiking boots, nor have I ever worn a 100% synthetic boot. These were comfy and dry right out of the box. I'm sure they won't last as long as a synthetic/leather or all leather mix, but they felt great.
I was disappointed on the hike out that I hadn't had a chance to fish - but at the outlet from Long I saw a couple of fish drifting back and forth from under the ice. I promised the wife I would just take 10 minutes (she had a bit of a headache) and cast in a size 22 brownish RS2 for my one and only fish of the day and kept my promise to the wife.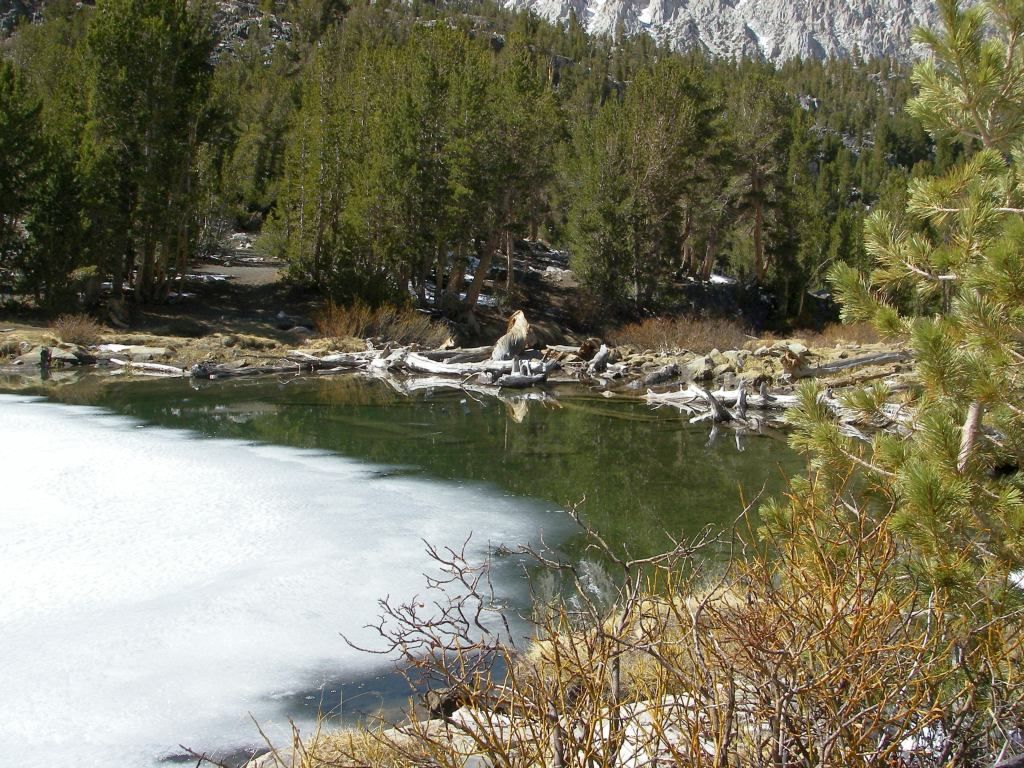 So, one way to look at it was a 6 mile hike for a 6 inch fish. But the way I prefer to look at it was a beautiful early season hike with my wife and son in the Sierra.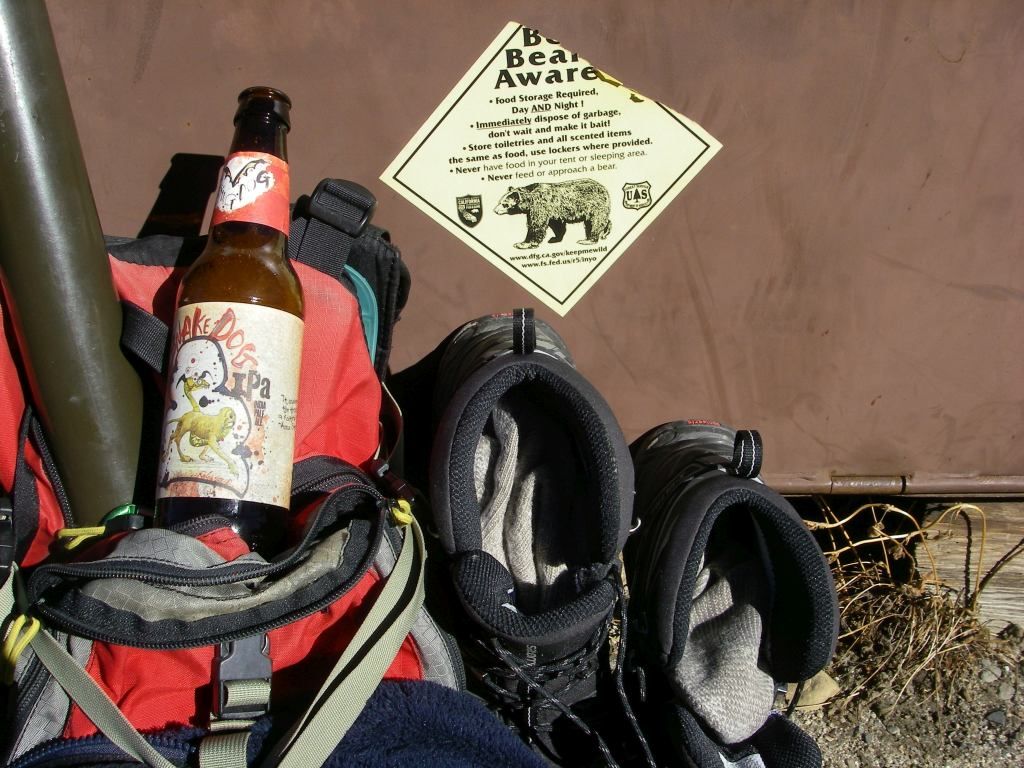 Jon