With the weather remaining so mild some friends and I decided to make our first trip of the season over the holiday weekend. We hiked the Rincon Trail from the Sherman Pass road to Durrwood Creek. We left Lancaster Saturday morning and drove straight to the trail. It is a difficult hike of 7mls of up and down and up and down some more and more again. If I remember correctly my buddy said that his GPS showed something like a 1,800ft gain and 1,500 descent just getting to camp.
This is from the trail heading north. Those are the needles in the background.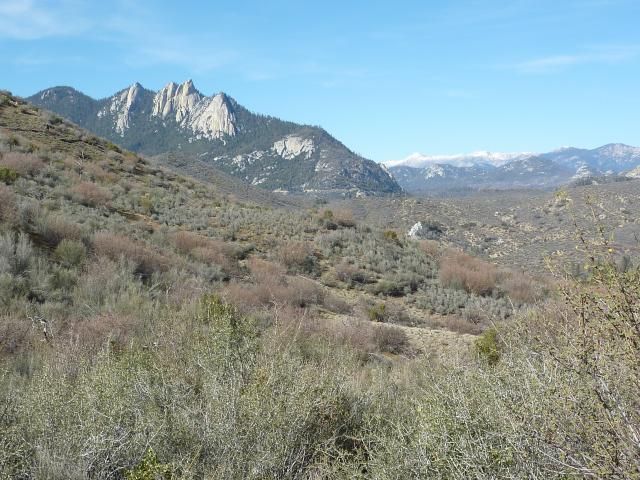 Thanks to the packers keeping a cache at the creek such as grills and cast iron skillets we decided to carry in some luxury items. We had steaks for dinner Saturday night and pancakes with butter/syrup for breakfast on Sunday. We spent the day Sunday doing a little exploring and lazing around. We just enjoyed the spring like day. We even saw a few mosquitos and had a few deer flies buzzing us in the afternoon. The daytime temps were in the 70's and the coldest it got was 33" Sunday night. There was another group that camped down stream from us but they were the only people we saw. Durrwood Creek is a very pretty little creek and I would hike there again. I saw a lot of little wild trout that would be fun in season.
Looking up towards the head waters of Durrwood Creek.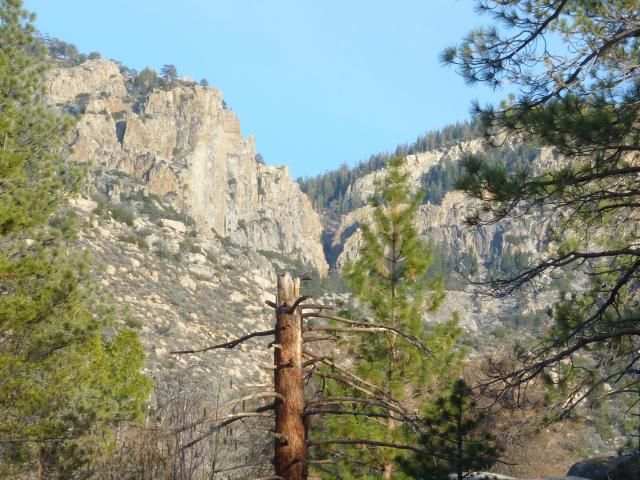 Beautiful little waterfall we found.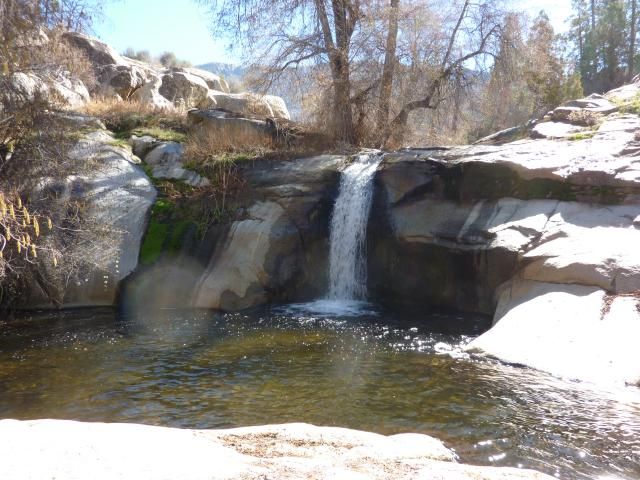 My friend Vince giving a little perspective for size of the fall.
"The Needles"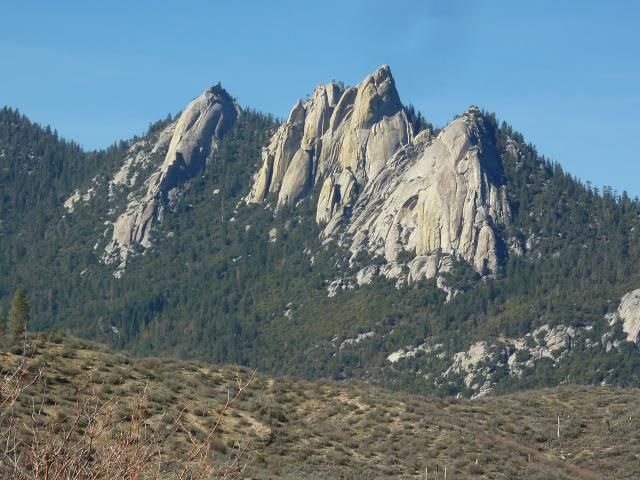 It was a great way to spend a long weekend in February.