We hiked from Edison to Florence on the John Muir Trail in 7 days, August 17th through 23rd. This was my sons biggest trip so far, and tougher than they thought it would be. But they really enjoyed the rewards, they got excited at the views, etc. The first morning we had a helicopter across the creek working a wildfire. We had many friendly JMT hikers pass by, my sons were surprised by how friendly they were. They got to see a Golden Trout for the first time. They got to see alpenglow at Rose Lake. Seldon Pass was the highest point they had been to so far. Never seen a hot spring before. And the ferry ride at Florence was a greet too, got to see the interaction of 20 hikers all on one boat.
Our ride that followed us to Florence, then drove us to Edison.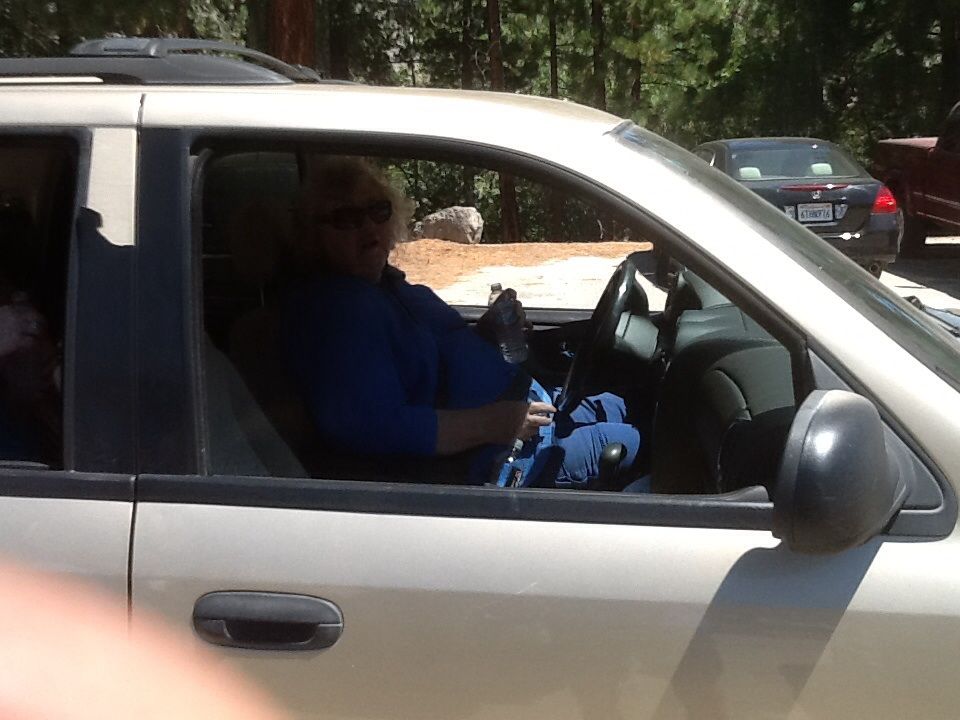 Our camp at the back of Lake Edison.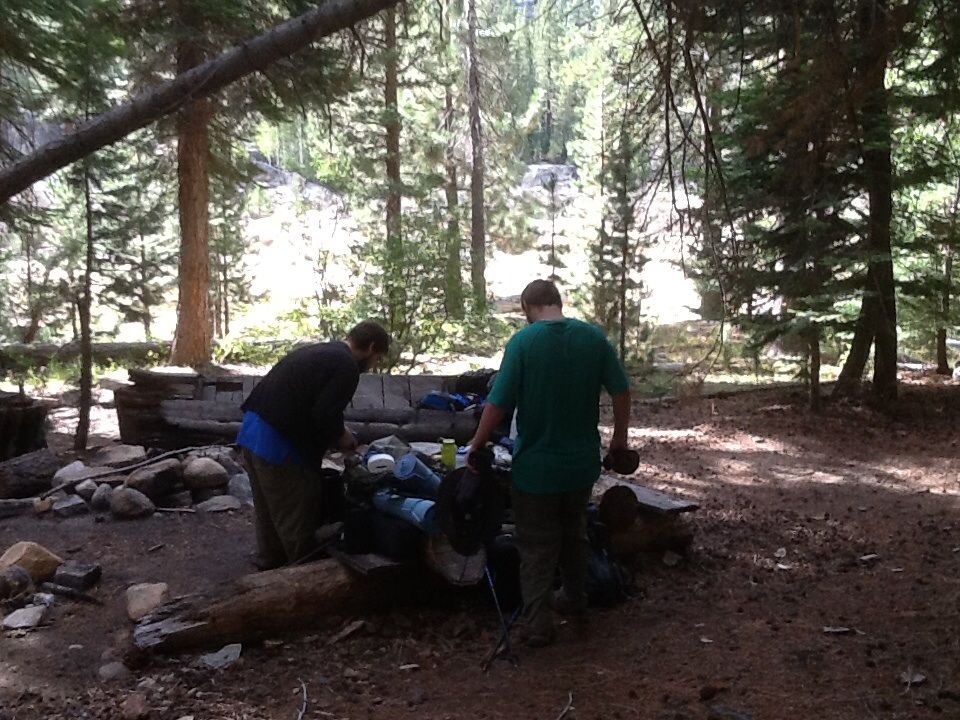 A helicopter was working a small fire on Bear Ridge by repelling 4 firefighters, then using a bucket with water.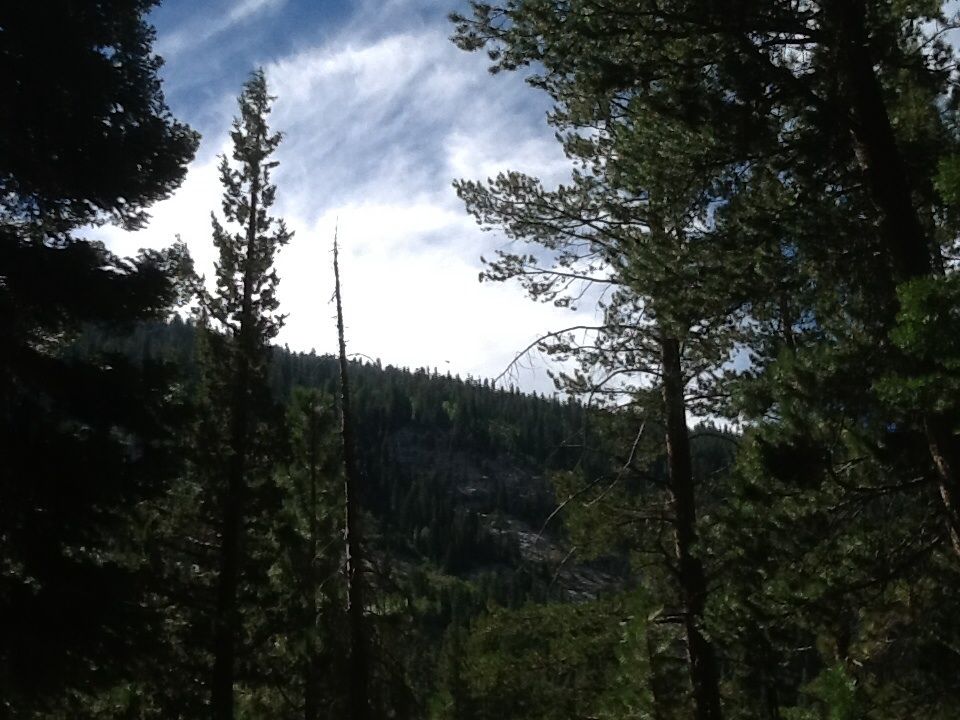 This is where we first got on the John Muir Trail, Mono Creek.
Our camp the second night, part way down the South side of Bear Ridge.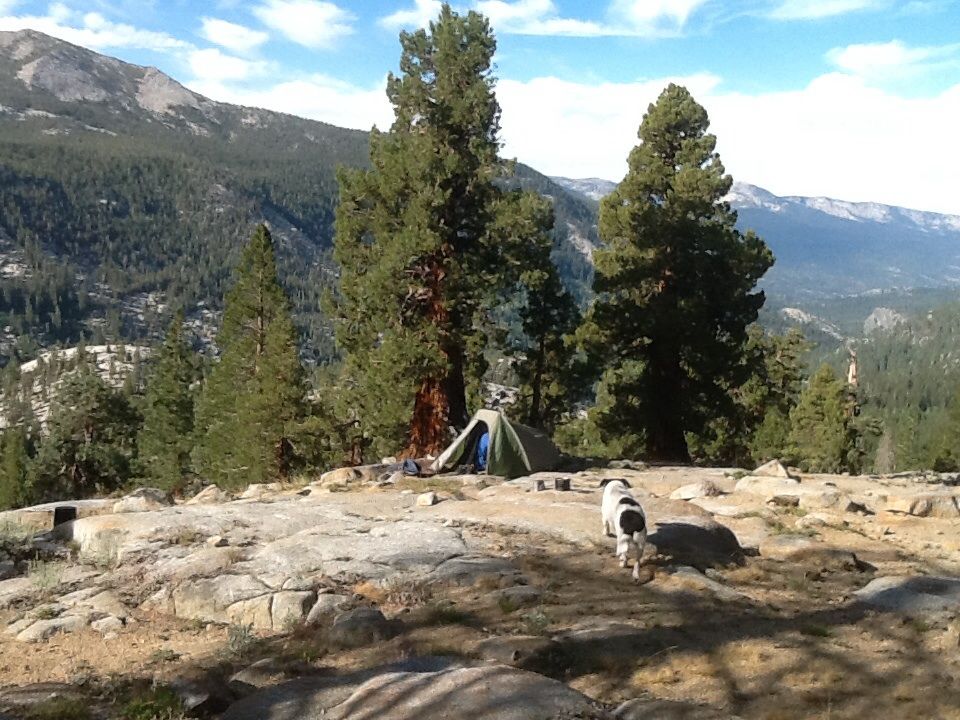 Danny getting ready to go in the morning.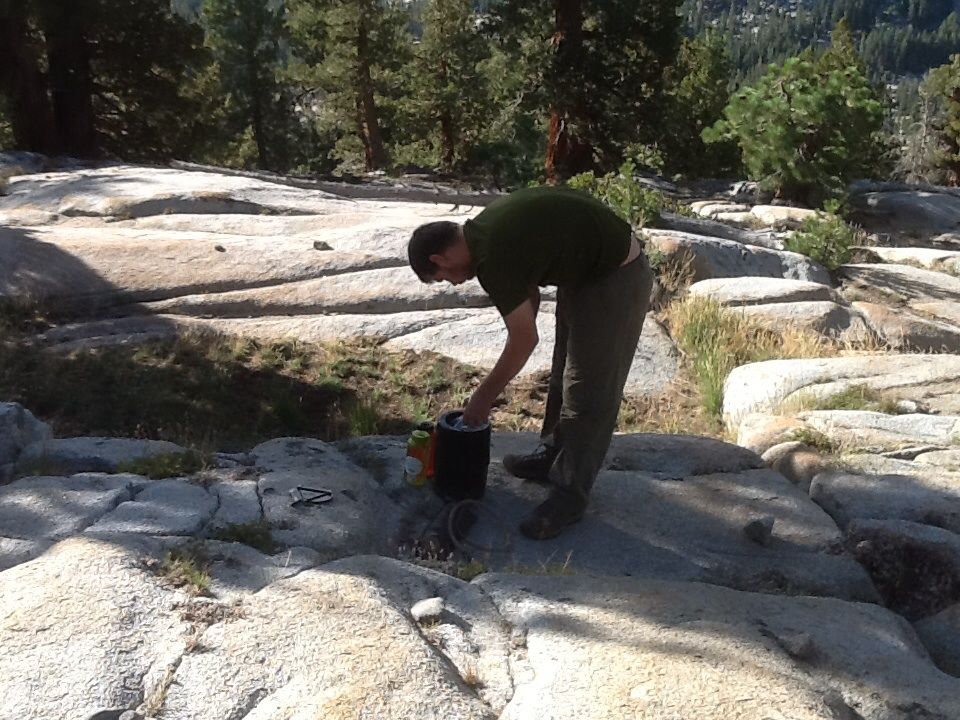 Our camp the third night, Rose Lake.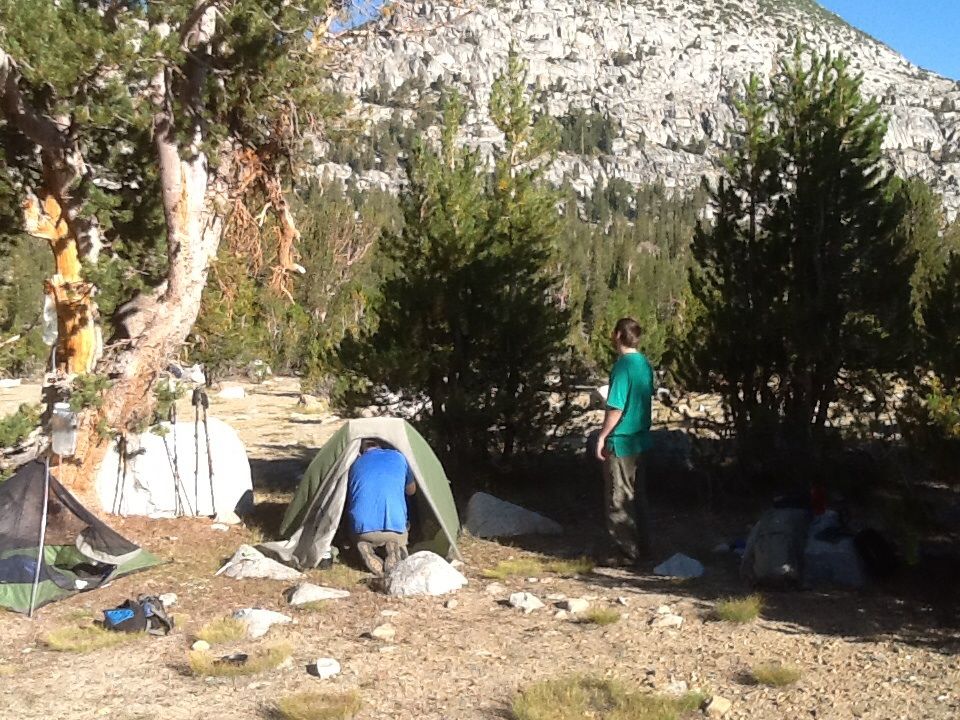 Rose lake.
Marie Lake.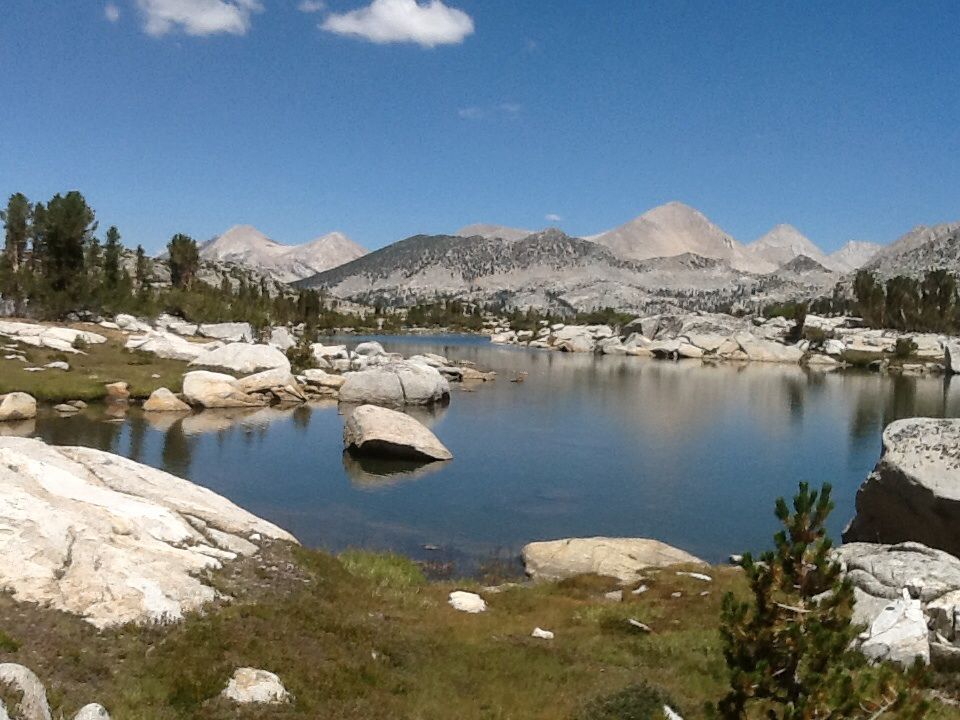 Lunch stop at Marie Lake.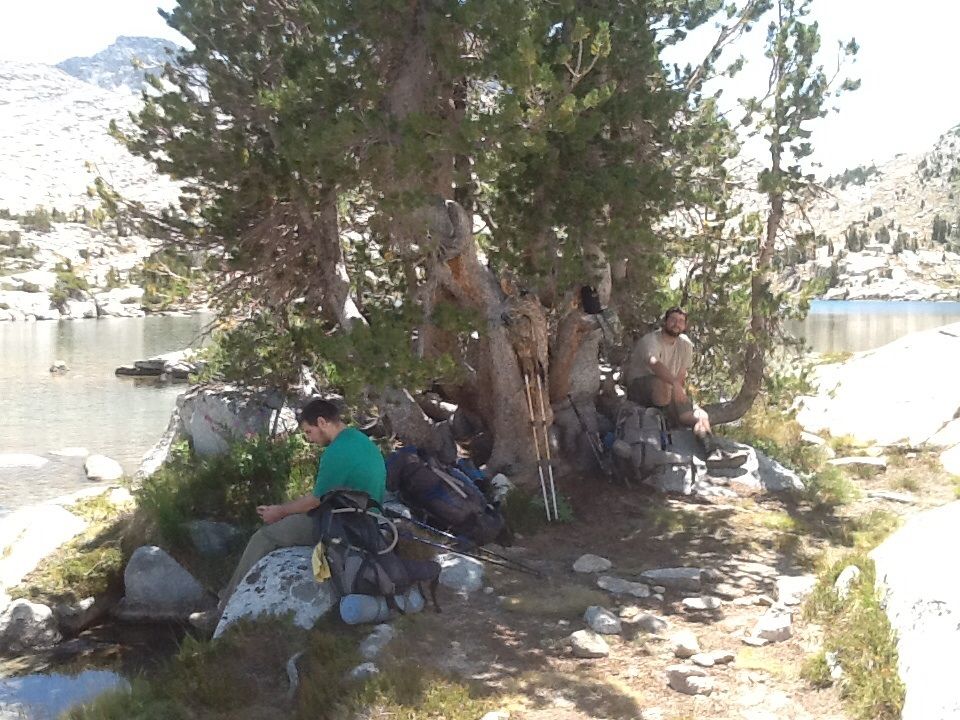 Top of Seldon Pass.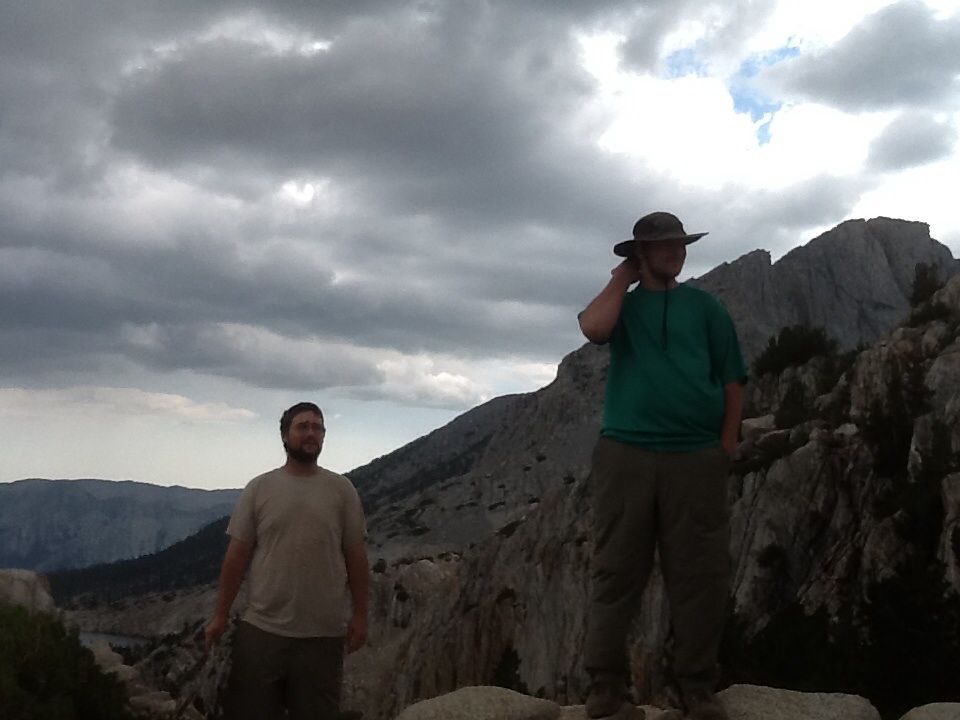 Our camp the 4th night, Sallie Keyes Lakes.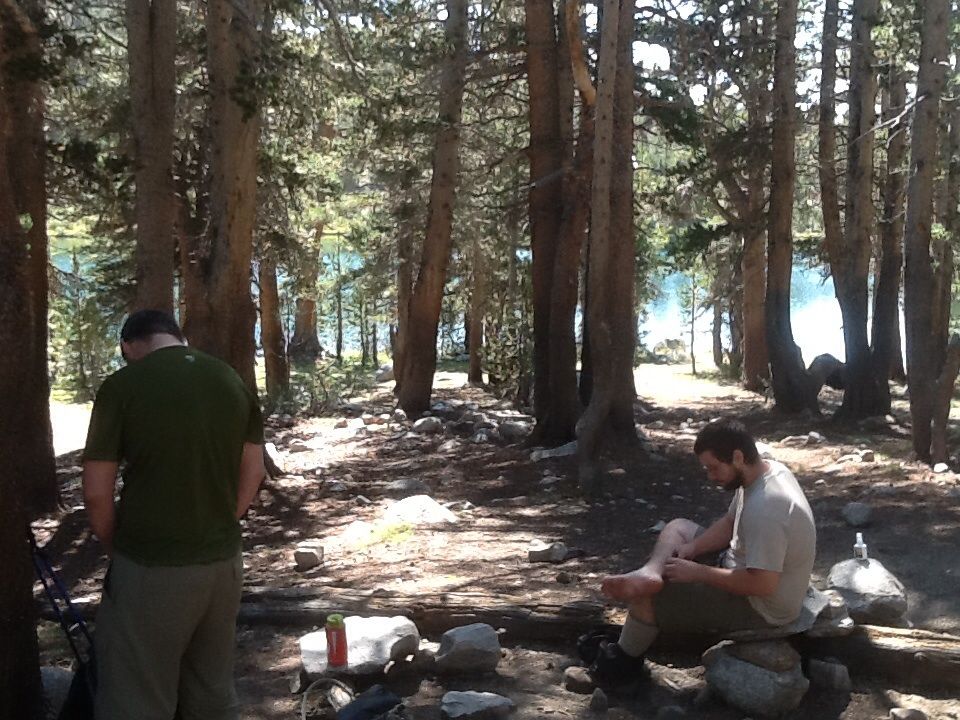 Heading down to the South Fork San Joaquin River.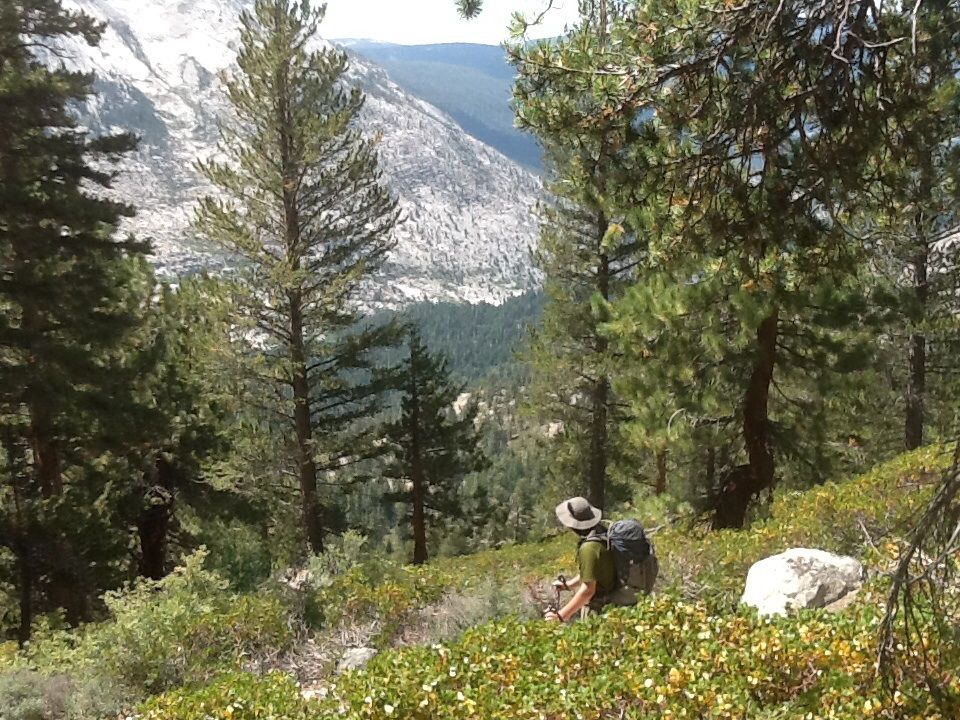 Blayney Hot Spring, near Muir Trail Ranch. (Our 5th camp was near here).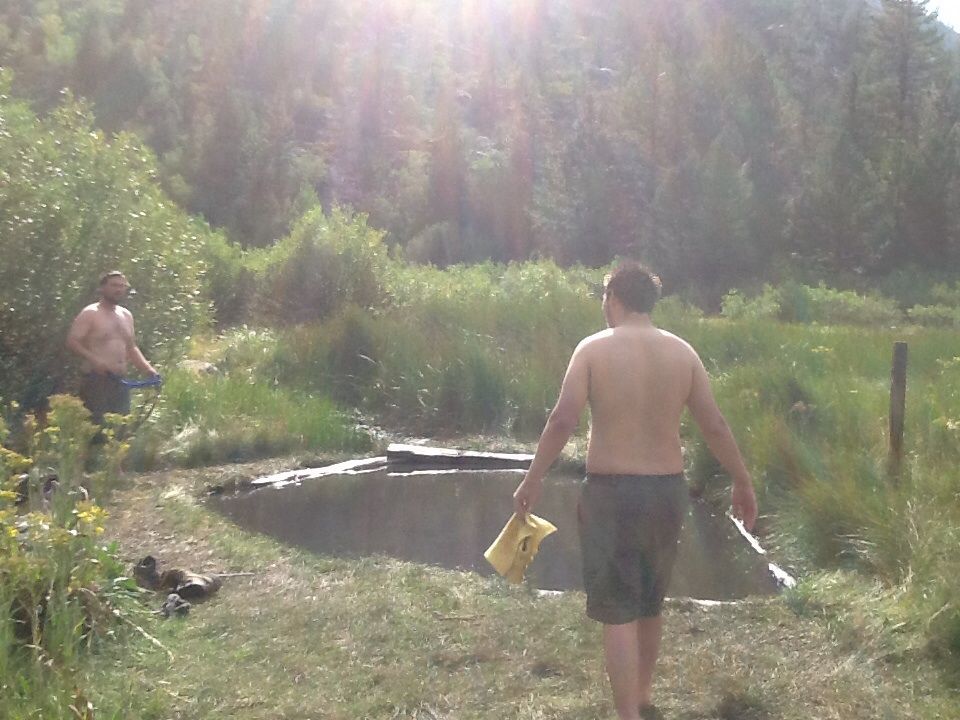 Another hot spring picture.
Our 6th camp, where the trail around Florence Lake crosses the river.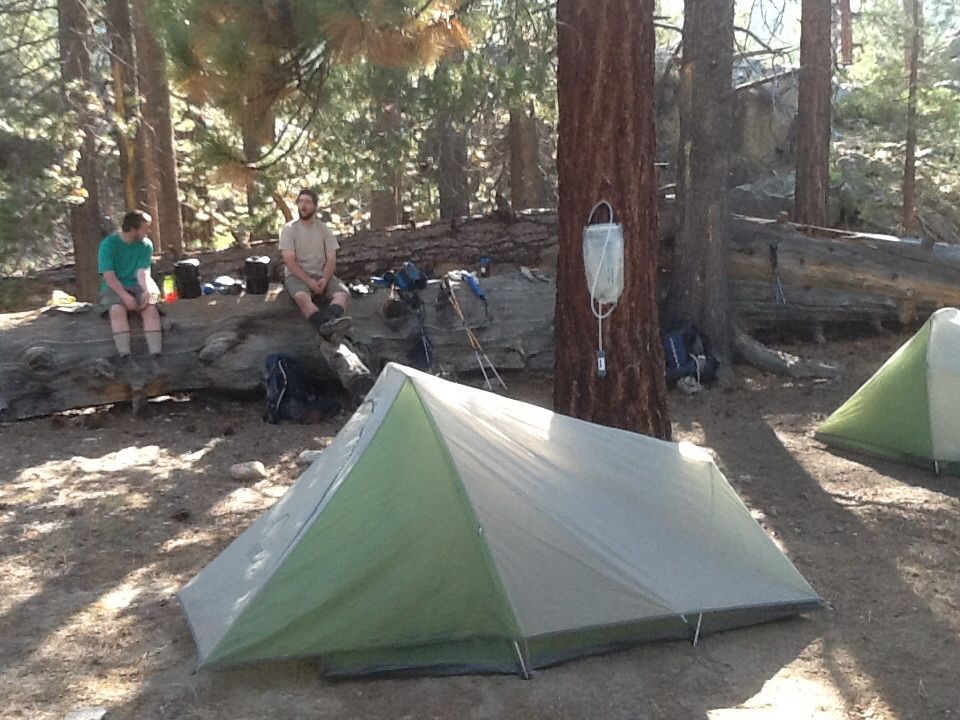 Nice waterfall.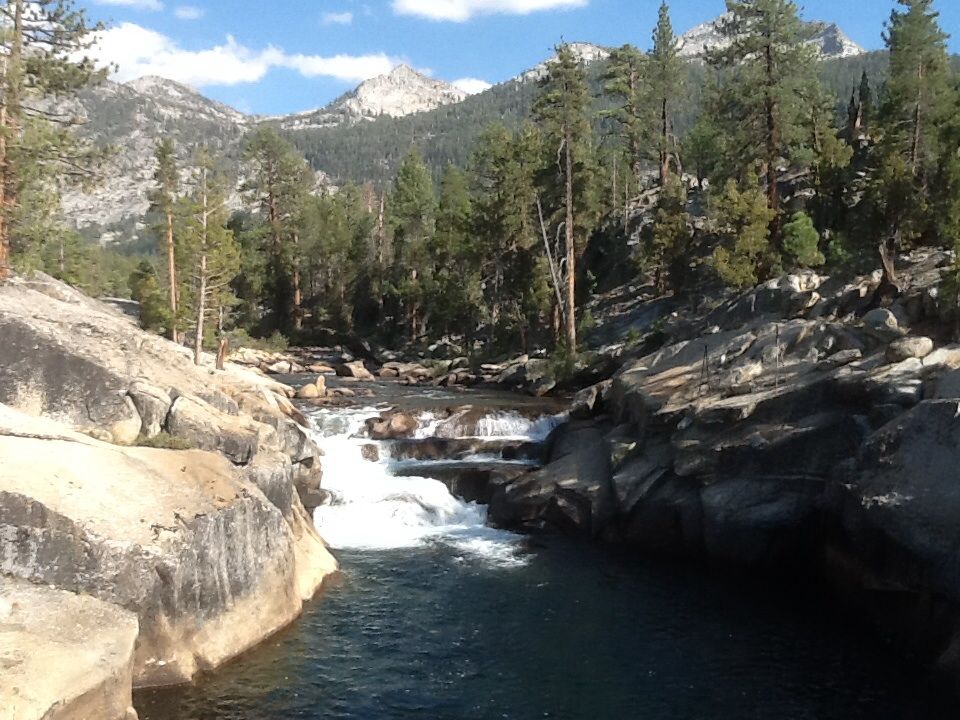 Danny fishing under the bridge.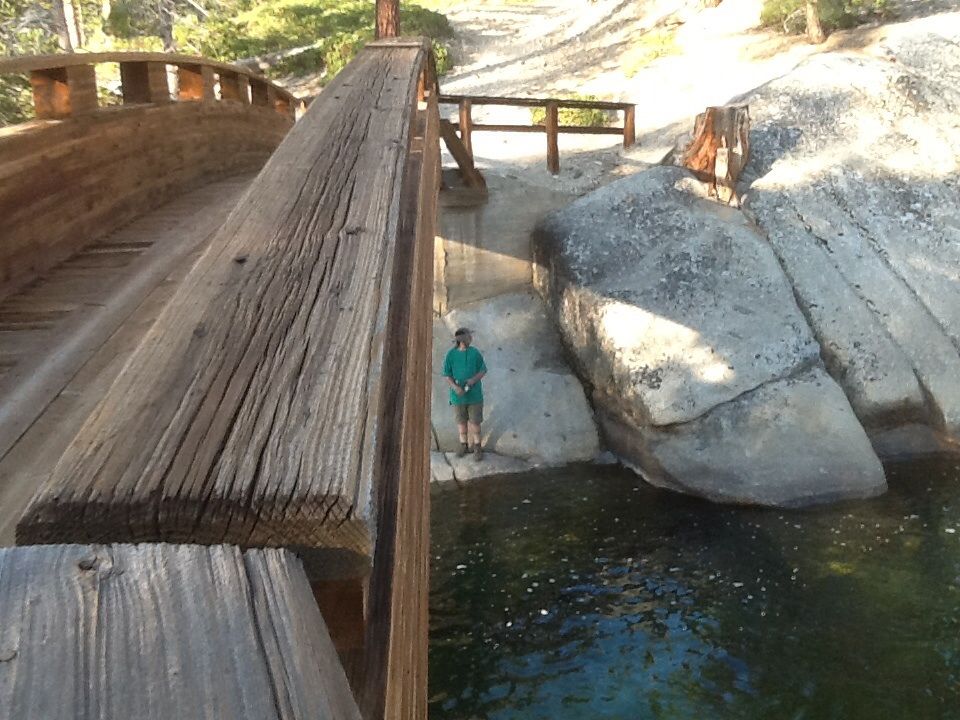 Getting ready to go the last morning.