We headed over duck pass early Friday AM.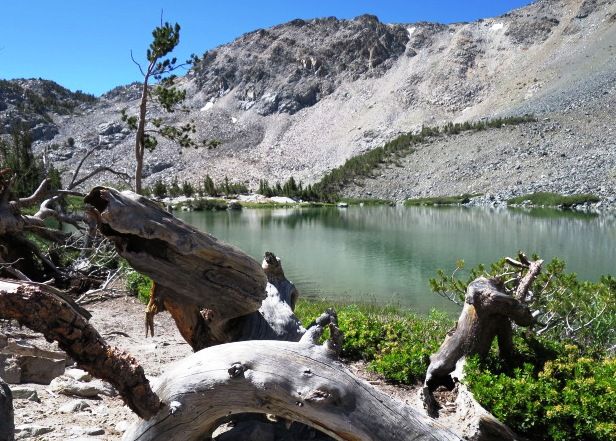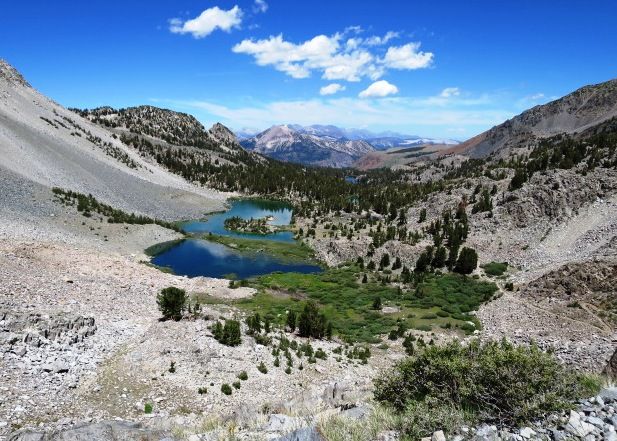 We set up camp behind Duck lake at Pika Lake.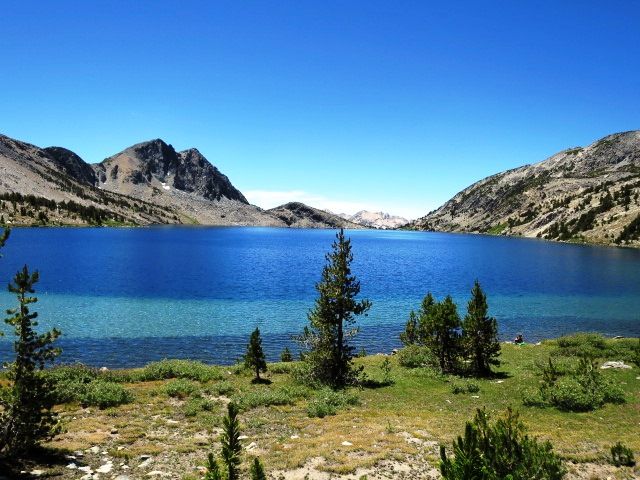 Pika is a great lake with pretty good fishing. We fished Duck lake most of the day for pretty good size and #s. Duck lake was pretty consistent between 10" and 13" with a few about 14". Pika's fish were much more plentiful, but much smaller.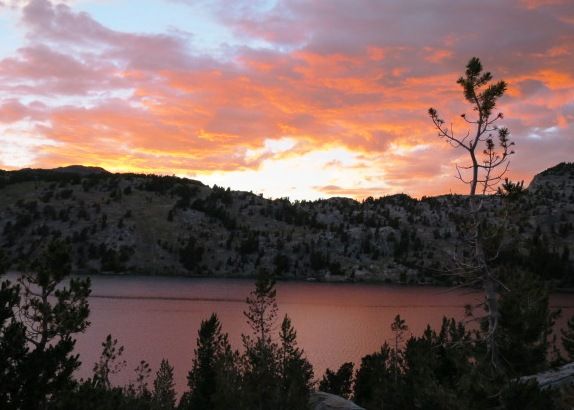 We then planned on heading over to Ram lakes, but some of the group were having a tough time so we ended up at the far end of Purple lake. Going to the far end seemed to guarantee solitude since it was relatively difficult to get to due to the blow down a few years ago. Fishing was good there for a lot of 10 to 12"s with the occasional 14"(its nice when you have to cut off the head and tail in order to cook them).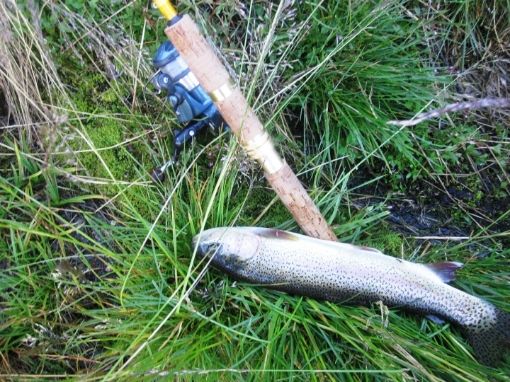 The next AM, I headed up the use trail about 2 miles to Ram lakes just to look around and fish. I got an early start around 6:00, and was able to fish for a few hours for limited 10 to 12" fish.
A LARGE storm started setting up around 8:00.
With the weather looking bad, I hustled back to camp just in time to get packed up before we got hit with about an inch of hail.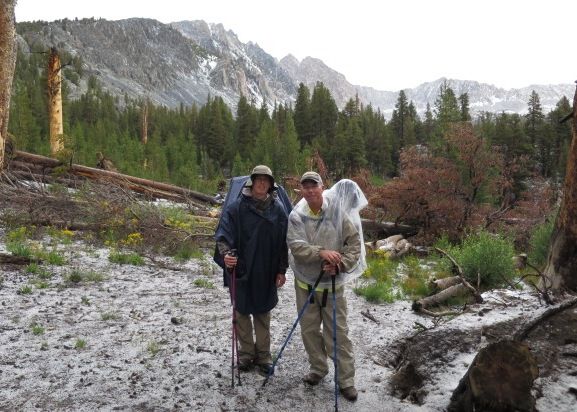 Our initial goal was to stay at purple Lake another day and then head out on Monday, but since a few were having trouble, we decided to head back to Pika and then finish up on Monday. It rained and hailed through out our hike to Duck Pass and as we got to the pass the storm looked worse than ever. Since it appeared that all we were going to do was set up camp and hunker down, we decided to do the extra miles and get out early. We got back to the trail head around 5 for a 12 mile day including Ram Lakes. This was a very nice, relatively easy hike with some pretty good fishing. I hope every one had a great time at the meetup, Phil