I was dying to see if my favorite lakes in Deso were open for business. I took off from the Glen Alpine trailhead. There is a fair amount of water on the trail. Here is a nice trailside waterfall: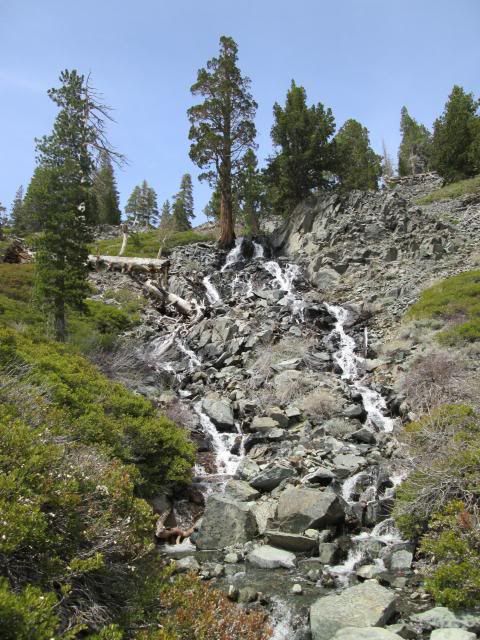 The snow started just below where the trail crosses Glen Alpine creek. It was about half dry and half snow from there to Gilmore. I uttered a few choice words as I spied the lake: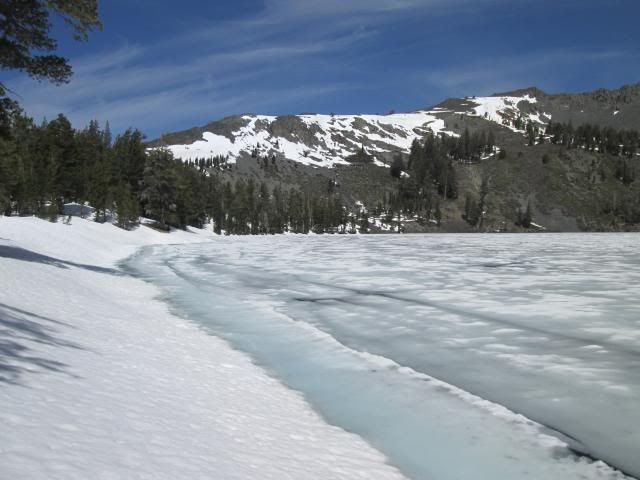 There would be no fishing for me at Gilmore. The ice was slushy but still pretty thick: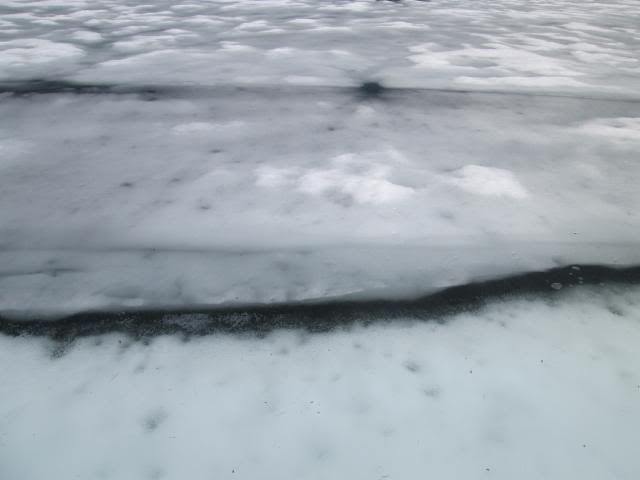 I went southwest from the lake to where the PCT heads over Dick's pass. Looking over at Suzie:
I figured if Suzie was pretty much thawed out there was hope for Heather. The hike down went quick and the trail was pretty much dry. Getting over the logs at the outlet of Suzie was easy but the trail on the west shore of Suzie had some deep mushy snow soaking my boots. I made it to Heather and let out more choice words: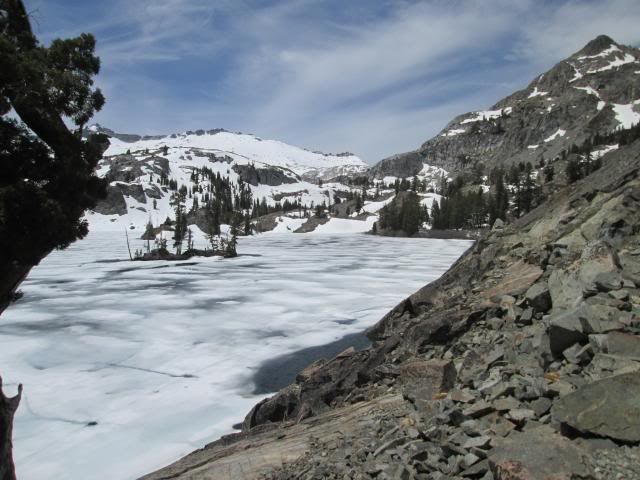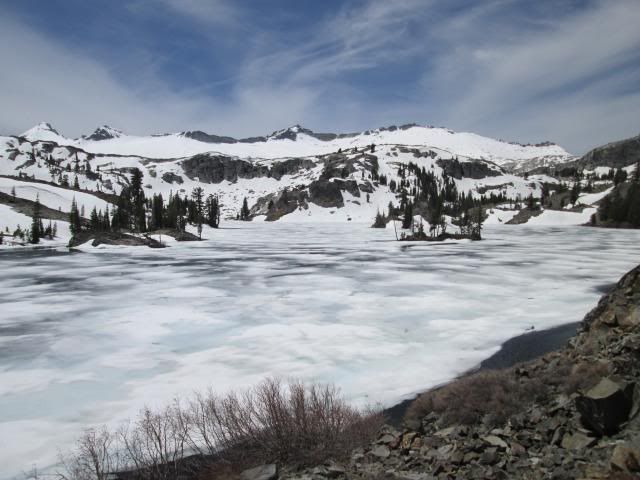 There was a small piece of open water I half heartedly threw a couple of lure in to: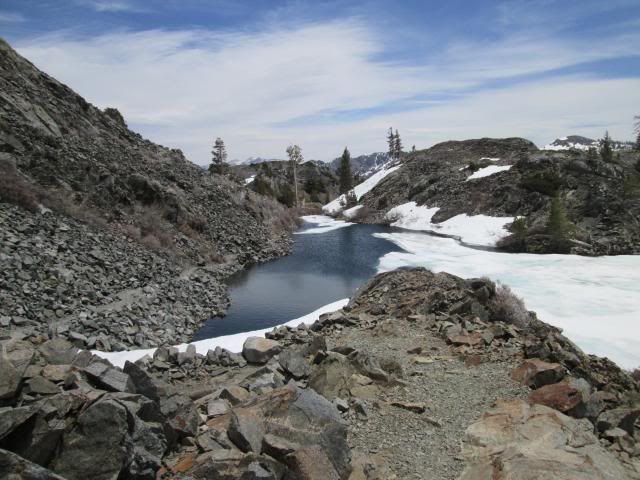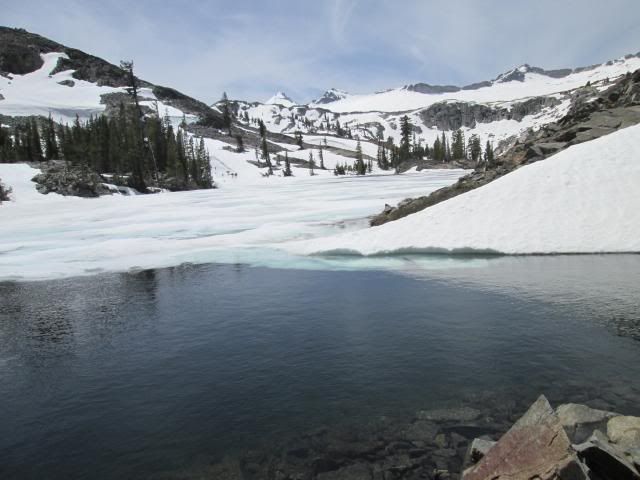 I gave that up after about 15 minutes as I knew nothing was going to happen. I resolved myself to a speedy but wet footed hike down. Suzie was fishable, but since I've caught plenty of 8" brookies in my life, I passed. Grass was probably wide open, but I didn't have it in me to hit it. I doubt Gilmore and/or Heather will be open next weekend as it is supposed to cool back off next week.