Took a short break from fishing SD bay and beaches and headed up into the High Sierra for a short backpacking trip. I joined Charlie and Nancy, friends from NY, on a 4 day, 3 night trip up the North Fork of Big Pine Creek.
Day One was tough on me. I thought that walking about 3 miles a day around my Poway neighborhood with an occasional trip up and down the Gliderport Trail at Torrey Pines would keep me in backpacking shape. Not a chance. I had a hard time hauling my old (61yr) body up the trail towards Third Lake (10,300ft). I made it but the 5.5 miles and 2,650ft elevation change was all that I could do. Not much energy left by the time we staggered into camp. That was a wake-up call and I need to be in much better shape for my next backpacking trip.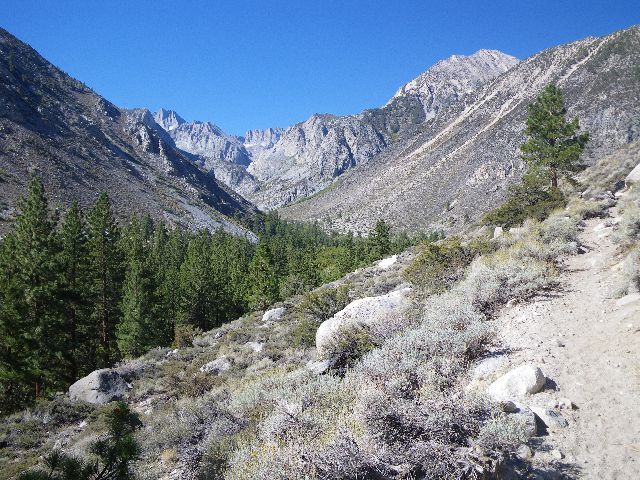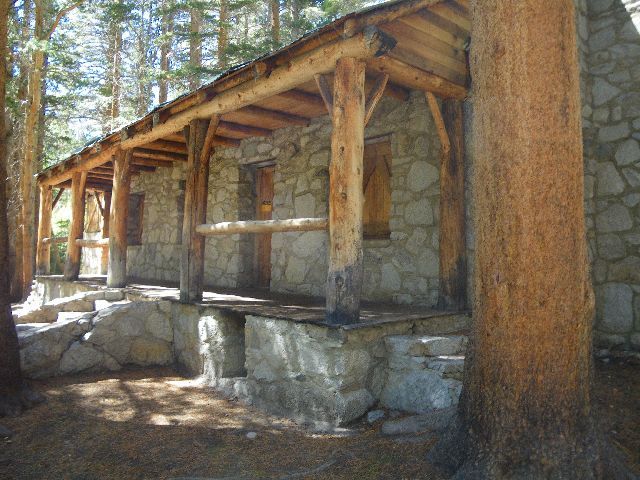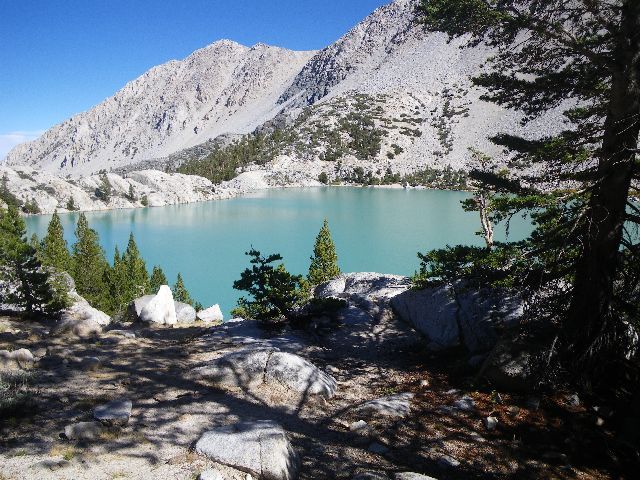 Home sweet home for the next few days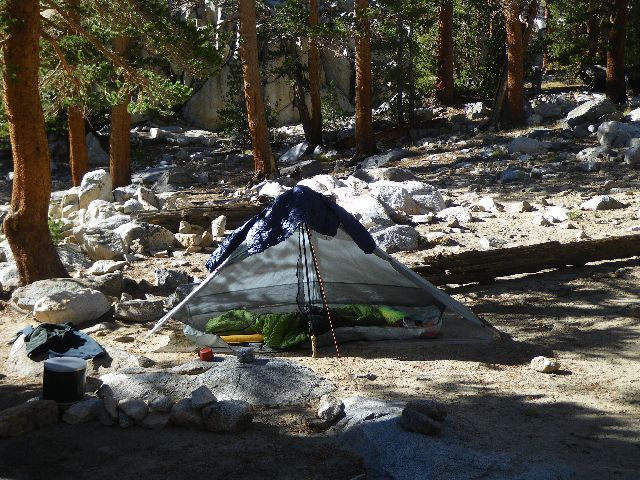 On day 2 we took a hike up to Fourth Lake (10,790ft) for a bit of fishing. Even though it was only about a mile up the trail and another 500ft of elevation gain, I was still feeling the altitude. I hadn't yet got my trail legs back. It took me a while and I had to take a few rest breaks but I did make it.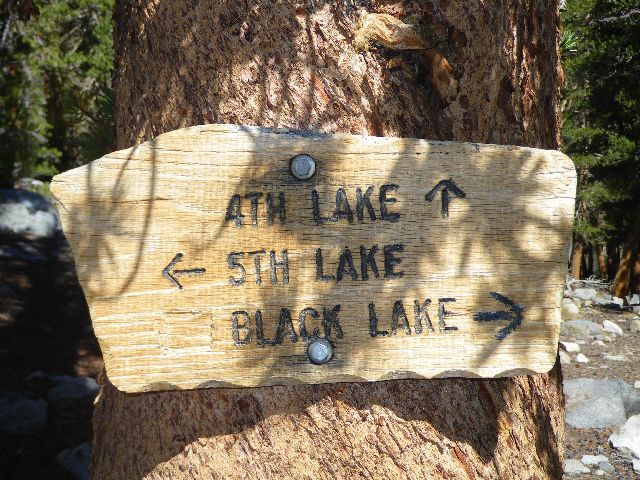 and found a some fish that were willing to take both dry flies and bead-head nymphs
mostly brookies in the 6-8" range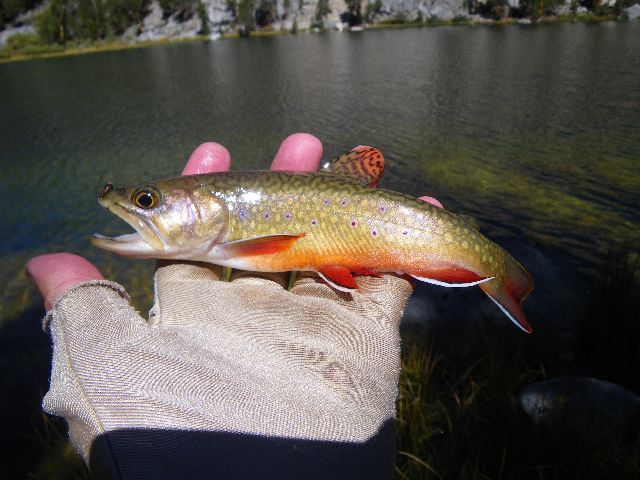 but I did get one nice rainbow that was photo-shy.
Day 3 went much better. I was finally getting my trail legs back and I was getting used to the altitude. I took a solo trip up to Fifth Lake while Nancy and Charlie headed up towards the Palisade Glacier.
I found some nice brookies and rainbows in Fifth Lake. A little bit bigger (8-10") but not quite as numerous as Fourth lake the day before
This night (Friday) the wind really blew with gusts up to 50mph. There was a front moving thru and we took it as a sign to head out a day earlier than originally planned.
Saturday morning came with lots of wind but no clouds in the sky.
We packed up camp and headed back down to civilization.
It was another fun trip into the High Sierra with Charlie and Nancy. I hope to do it again with them next September. I've got some time to get into better shape.